Our Work in Zimbabwe
The Aspinall Foundation, in partnership with Imire Rhino & Wildlife Conservation, are working to increase the populations of key species in Zimbabwe.  Our work here began in 2021 with the rewilding of captive-born cheetahs to their natural habitats where they belong.
World first
Captive-Born Cheetahs from Canada Rewilded in Zimbabwe
Following on from the groundbreaking success of our rewilding of captive-born cheetahs from our partner parks in the UK to South Africa, The Aspinall Foundation partnered with Parc Safari in Quebec, Canada and Imire Rhino and Wildlife Conservation in Zimbabwe to rewild two captive-born cheetahs from Canada. Zimbabwe had never before received captive-born cheetahs for rewilding, making this project a world first.
Help us rewild animals in Zimbabwe
The journey begins
In 2021, brothers Kumbe and Jabari, began their 7,600 mile journey from Parc Safari in Quebec to their new home at Imire, a 4,500 hectare conservancy in the Mashonaland East District of Zimbabwe.
Acclimitisation
After several hours of travelling by truck and by plane, Kumbe and Jabari arrived at their first step on the journey to freedom.  Their time in the quarantine boma was spent acclimatising to their new life under the African sun and preparing for their first hunt by chasing a lure to hone their natural instincts.
Release
Once the boys had completed their quarantine period and shed their fluffy coats grown in the chilly Quebec climate, they were released into Imire's 4,500 hectare reserve.  Our previous rewilding projects have shown that this is the stage at which the cheetahs' natural instincts will kick in and they will begin hunting. Sure enough, the ranger team tracking the cheetahs upon theor release reported that they began hunting normally within hours of setting foot on their new home range.  
Living Wild and Free
Kumbe and Jabari are now living wild at Imire and have proven themselves to be incredible hunters, favouring zebras and impalas, clearly demonstrating that – with the correct preparations, care and a dedicated team – captive-born cats can be successfully rewilded. 
With the brothers approaching sexual maturity, conservationists at Imire are preparing to introduce female cheetahs to the reserve over the next couple of years in the hope that they will breed and help bolster the genetic diversity of the wild population and contribute to the survival of the species.
In time, these offspring may also help to repopulate other reserves in the area.
Help us rewild animals in Zimbabwe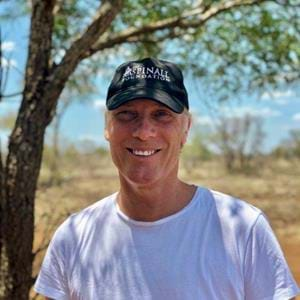 Chairman of The Aspinall Foundation

Damian Aspinall

This groundbreaking initiative represents a significant event for cheetah conservation in Zimbabwe. We are very thankful for all partners involved, especially the Government of Zimbabwe for supporting this important project. We are changing the lives of these incredible animals.
World first
Serval Rewilding Project
We are proud to be working with the team at Imire Rhino & Wildlife Conservation on a ground-breaking project to rewild serval from Howletts Wild Animal Park to the stunning wilds of Zimbabwe. This will be the first time servals have ever travelled from the UK to Zimbabwe for rewilding! 
Help us rewild animals in Zimbabwe
The journey begins
Once all veterinary tests have been completed and permits aquired, the servals will leave Howletts in specially-designed transport crates and will make the 7,500 mile journey to Imire by truck and plane. 
Welcome home
After they arrive, the cats will acclimatise to their new environment before learning to hunt in a specially-designed boma. 
First steps to freedom
When they are ready, the serval will progress to life in the wild, where the prey-rich wetlands of Imire's protected reserve will make the ideal habitat for them.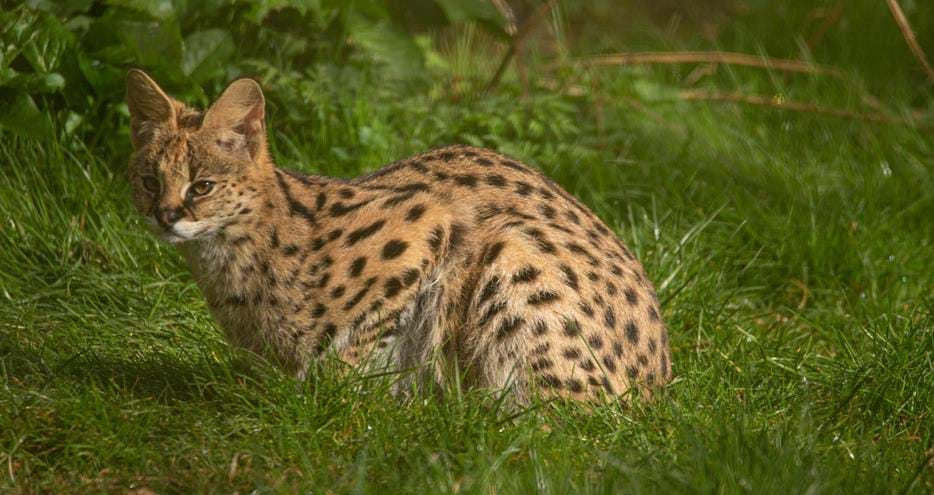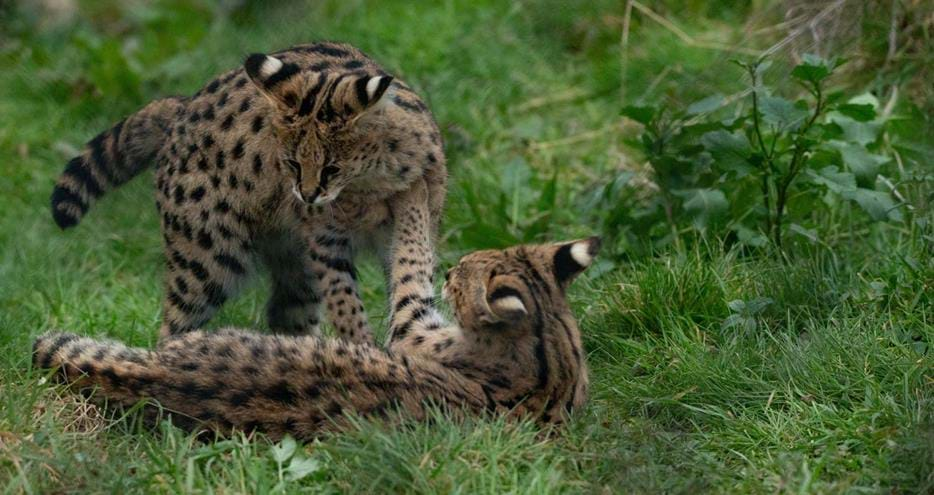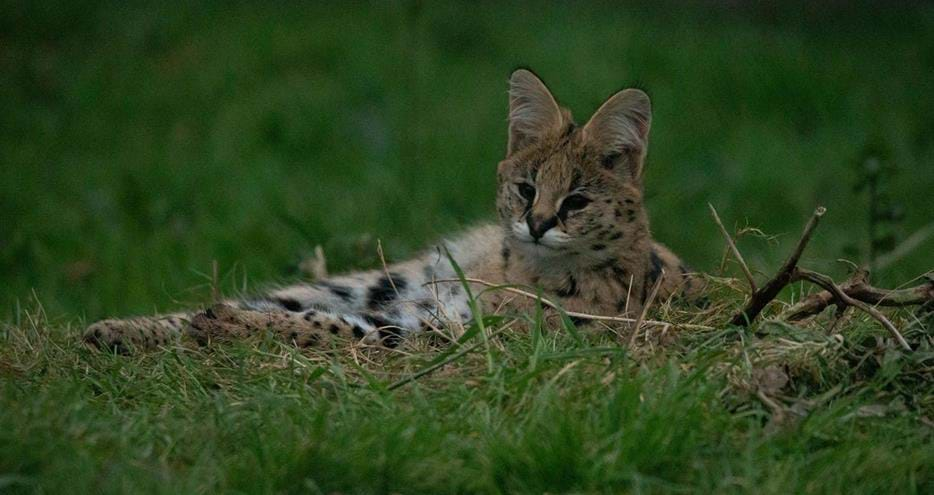 What's next?
Anti-poaching teams formed from members of the local community will carefully monitor the servals, ensuring that they can enjoy their life in the wild in peace. It is hoped they will breed and contribute to the serval population of Imire and its wider surrounding areas.
Help us rewild animals in Zimbabwe