Working on the Bateke Plateau
The Aspinall Foundation is working with the governments of the Congo-Brazzaville and the neighbouring state of Gabon to protect around one million acres within the unique savannah ecosystem of the Batéké Plateau.
These projects, "Projet Protection des Gorilles", (PPG) are working with local partners to stop the rapid decline of critically endangered western lowland gorillas (whose numbers were down by 60% in the past 20-25 years).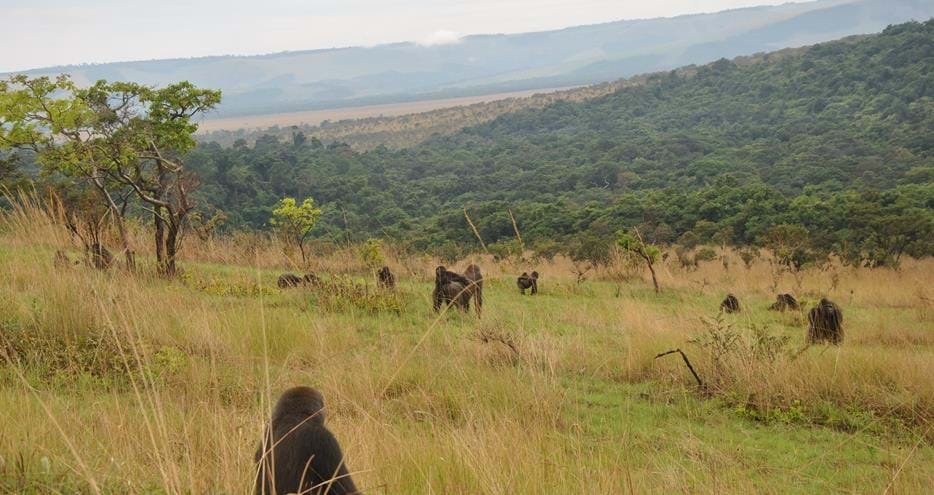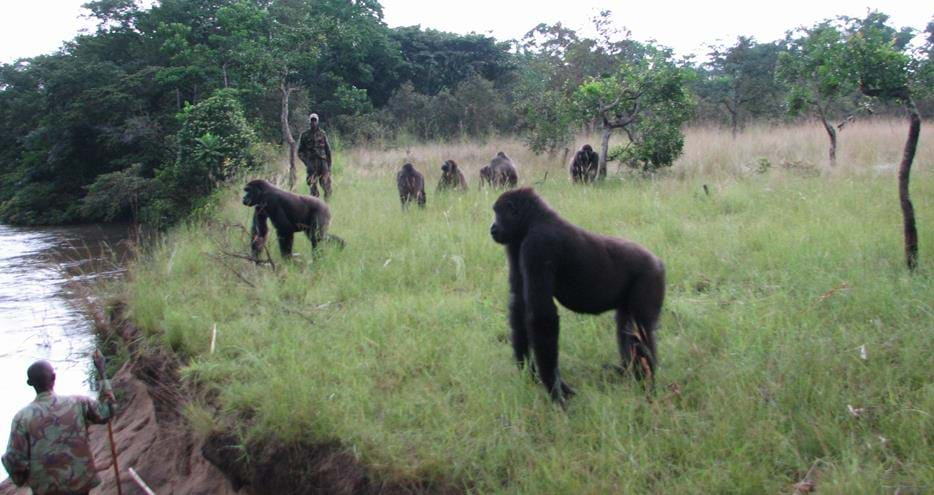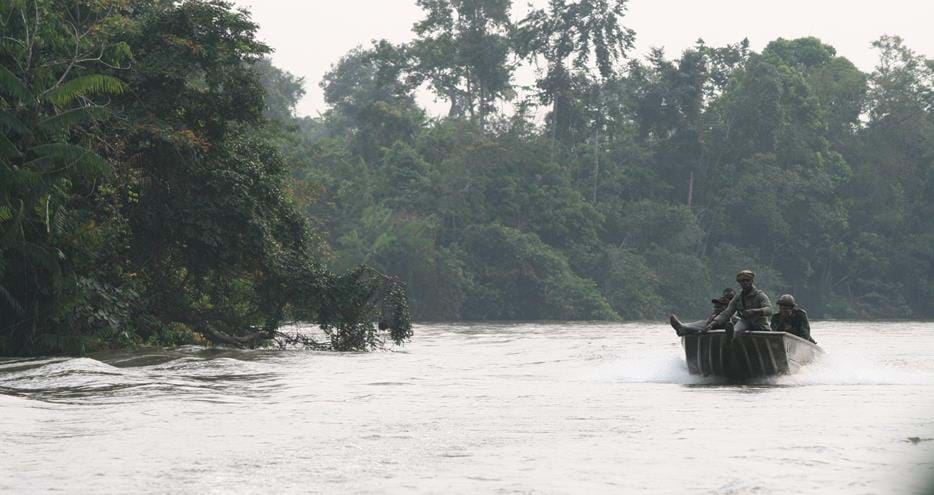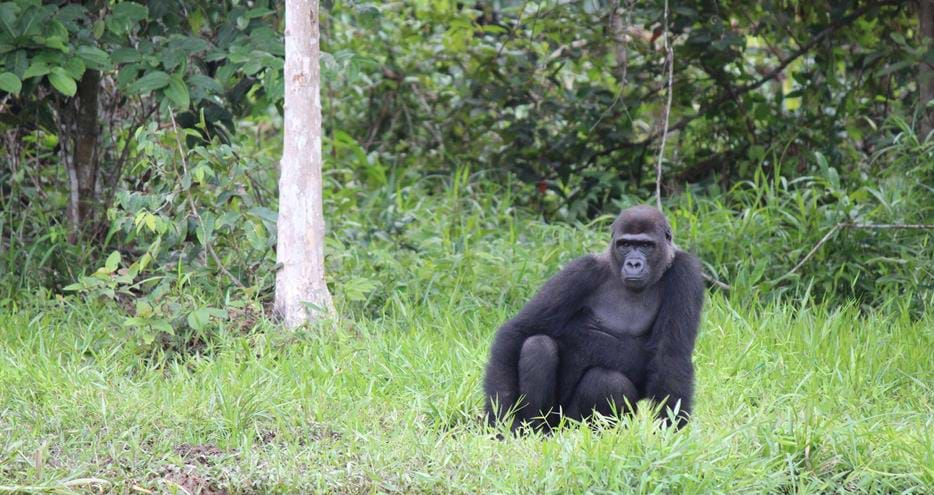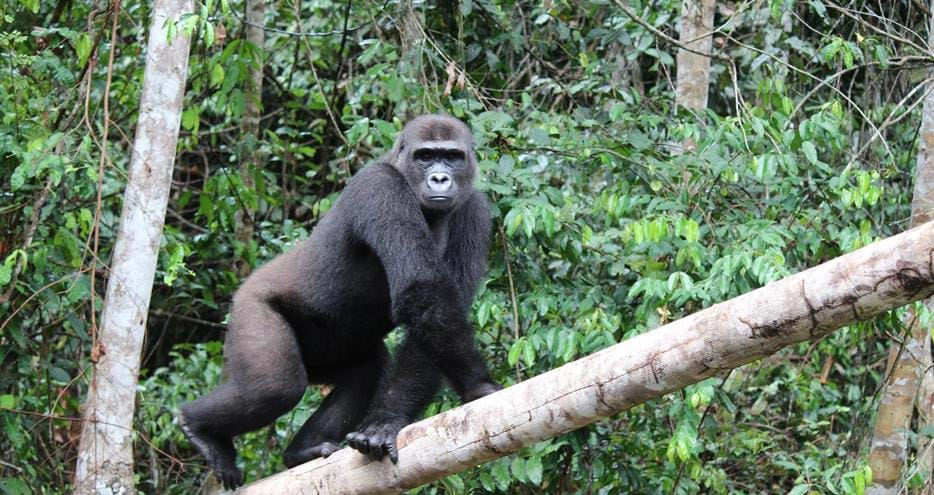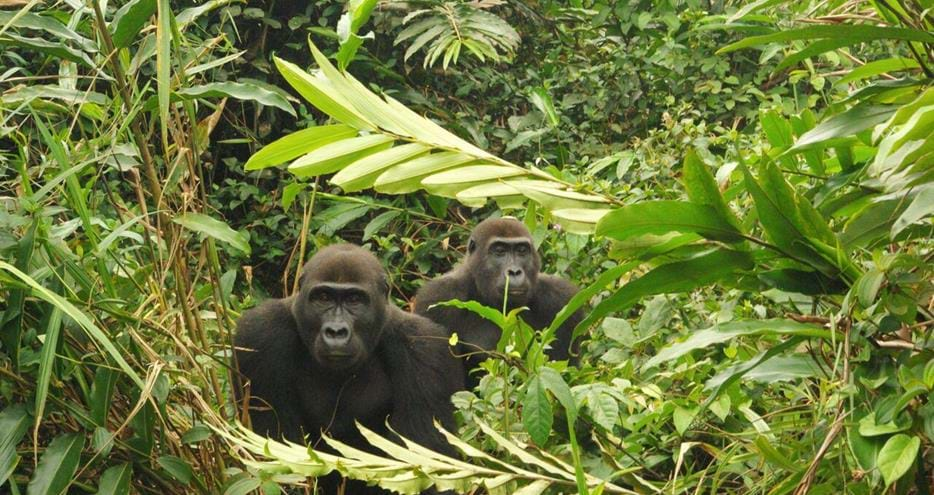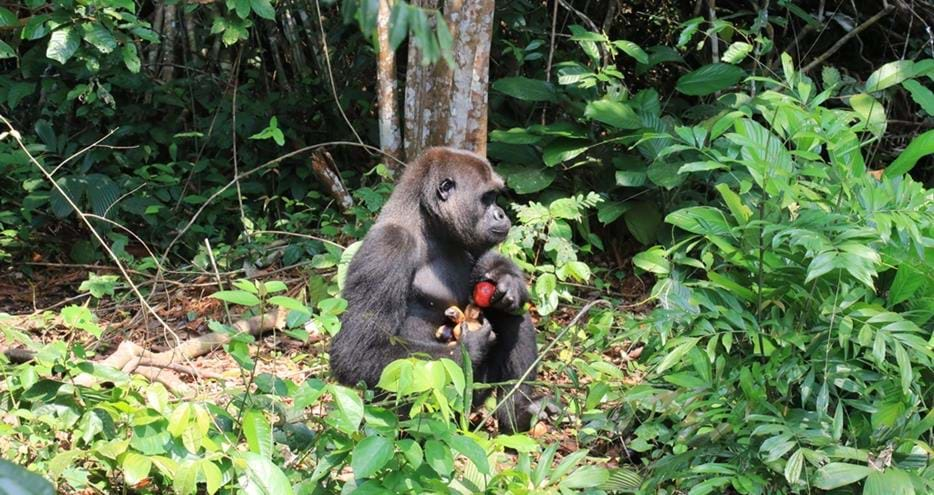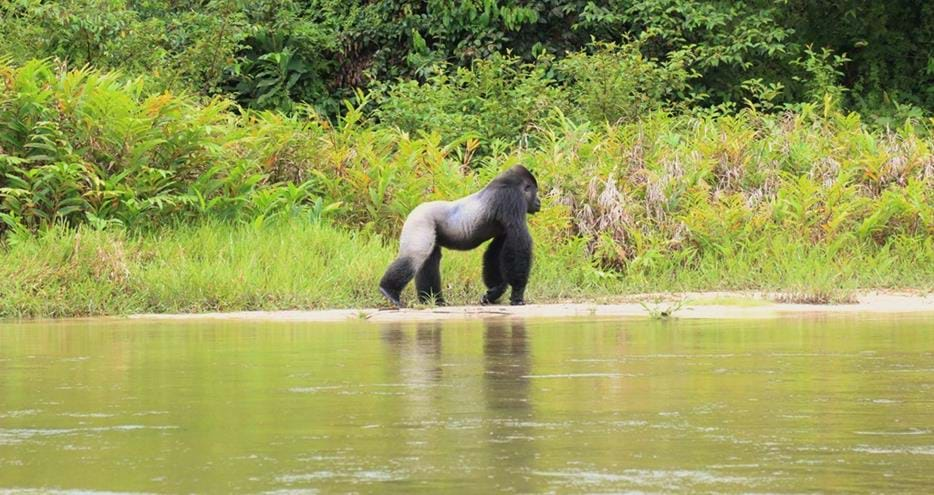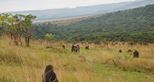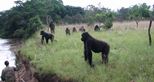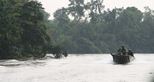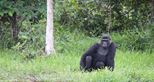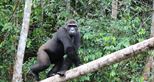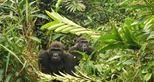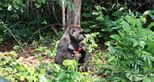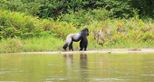 Foundation built the first gorilla orphanage
In 1989 we built the first ever gorilla orphanage in Congo-Brazzaville, and since then we have rescued over 100 gorillas orphaned by the bush meat trade and poaching. We have reintroduced over 70 gorillas back into the wild, including 26 who traveled from our Parks in Kent. Many have formed new family groups and are producing young, such as Matoko with her baby in 2016, pictured below. In total, by the end of 2018 more than 35 babies have been born in the wild across our projects in Congo and Gabon. We are committed to growing a sustainable gorilla population in this part of Africa.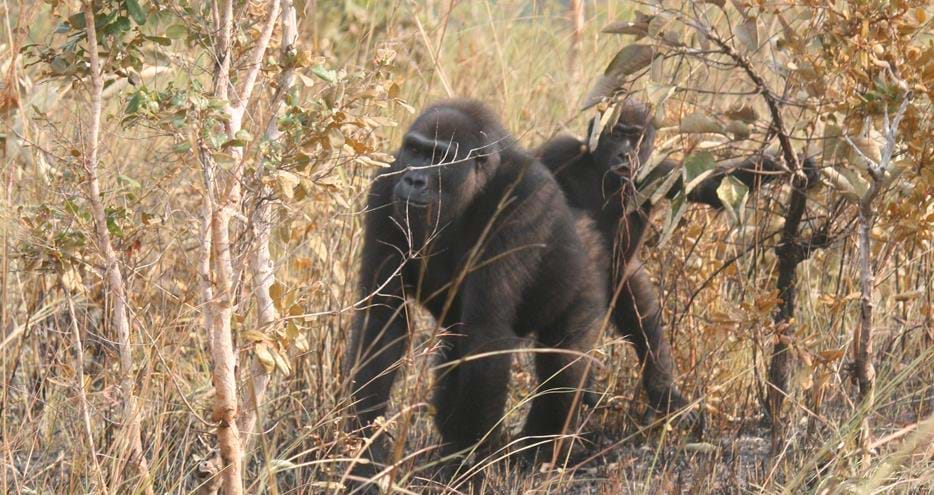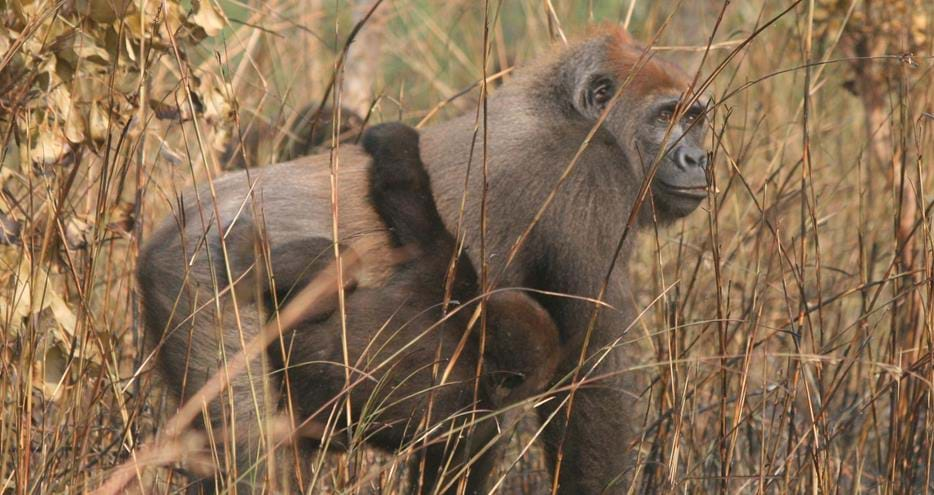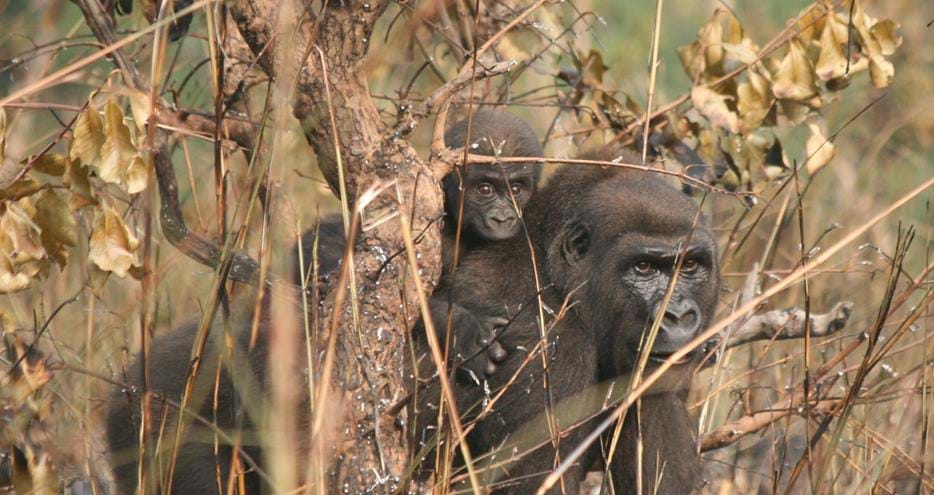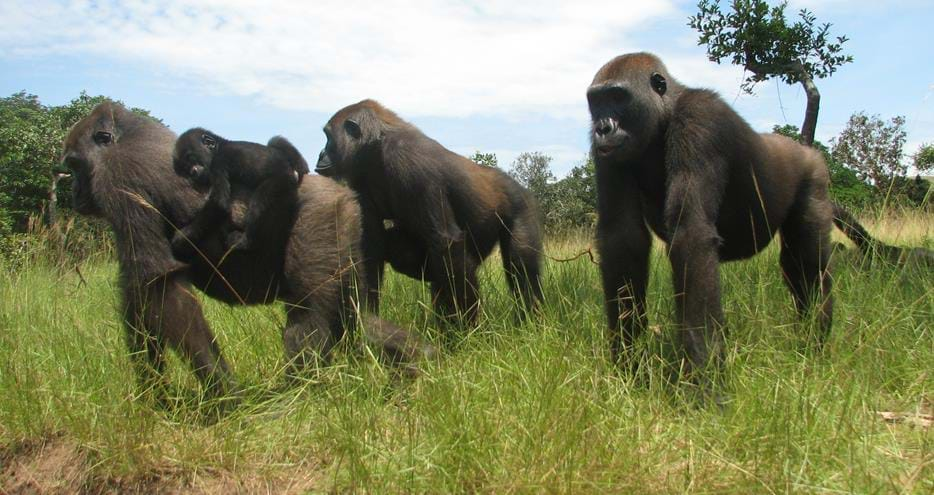 Academic recognition
We are working within global conservation strategies from the International Union for the Conservation of Nature (IUCN) and the Great Apes Survival Project (GRASP).
We publish academic reports in international publications, and have featured in journals, such as the National Geographic, The Daily Telegraph and The Independent. The projects have also featured in two BBC television documentaries and the award winning "Gorilla Gorilla" programme for Animal Planet.
Gorilla Reunion: Damian Aspinall's Extraordinary Gorilla Encounter
Featured in the programme 'Gorilla Gorilla' on Animal Planet
Tackling the bushmeat trade
The illegal trade in gorillas and bushmeat has decimated wildlife populations in countries such as Congo. The lack of enforcement of wildlife laws has provided no real deterrent to these illegal practices. To tackle this problem, a wildlife law enforcement organisation  named PALF (Projet d'Appui á l'Application de la Loi sur la Faune Sauvage) was initiated in 2008, part funded by The Aspinall Foundation This collaborative project seeks to enforce wildlife laws, provide deterrents to killing wildlife, and monitor illegal wildlife trade along with other detrimental activities.
Sniffer dog program
Park rangers
Sniffer dog program
PALF founded the Sniffer Dog Program in 2014, the first of its kind in the sub-region. By increasing awareness and prosecuting offenders, the project, now operating separately from PALF as PRC Congo and supported by The Aspinall Foundation, aims to reduce the overall level of illegal hunting and trade in the Republic of Congo. To date it has celebrated some significant successes, including seizures of live animals, animal pelts, ivory, and other animal products.
Park rangers
The Aspinall Foundation also supports the park rangers who work to protect this biodiversity hotspot, where species such as forest elephants, servals, De Brazza monkeys, red river hog and forest buffalo are found. The success of our anti-poaching activities has been widely praised by national governments and NGO partners, such as the Wildlife Conservation Society.
Get involved
This work is only possible with the generous donations of individual supporters. In 2015, we spent just under £427,000 in Congo & Gabon on the costs of our team headed by experienced biologists and behavioural experts, the expenses for maintaining both sites, food and supplies for the animals under our care, daily post-release monitoring, surveys and research of the flora and fauna in the region, and regular patrols. We spent a further £20,000 on PALF and the sniffer dog programme.
We make a little go a long way and strive to ensure that every pound is well-spent. If you would like to support our work on reintroducing gorillas please donate. 
Donate
Amos Courage, Director Overseas Projects

Reintroduction of a species to a region is the first step, growing and maintaining a viable population is an everlasting journey.