The Aspinall Foundation partners with Wildlife Emergency Fund
URGENT RHINO DEHORNING IN SOUTH AFRICA
Internationally renowned conservation charity, The Aspinall Foundation, has partnered with the Wildlife Emergency Fund and the Mpumalanga Tourism and Parks Agency to urgently save a herd of at-risk white rhino at Loskop Dam Nature Reserve in South Africa.
In a complex operation carried out between the 14th and 16th September 2021, 14 individuals were dehorned as part of a programme to deter poaching. The operation was fully funded by the Wildlife Emergency Fund, with African Wildlife Vets providing the veterinary professional time.
Donate today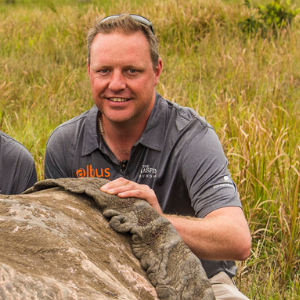 Southern Africa Project Director for The Aspinall Foundation

Dereck Milburn

With poaching pressure increasing exponentially across this region, the threat to these animals is very real. Working with such an experienced team enabled us to act with urgency and to minimise any distress to this sadly persecuted species
The expert team located, tranquilised and dehorned the majority of the animals in the northern section of the 23,612-hectare reserve, travelling by helicopter over the vast Loskop reservoir to locate the remaining rhinos in the dramatic bushveld of the Olifants River valley.
Following the easing of international travel restrictions, rhino poaching has been steadily rising again in South Africa, after a lull during the pandemic. The surge has been attributed to pent-up demand from international markets, particularly in Asia.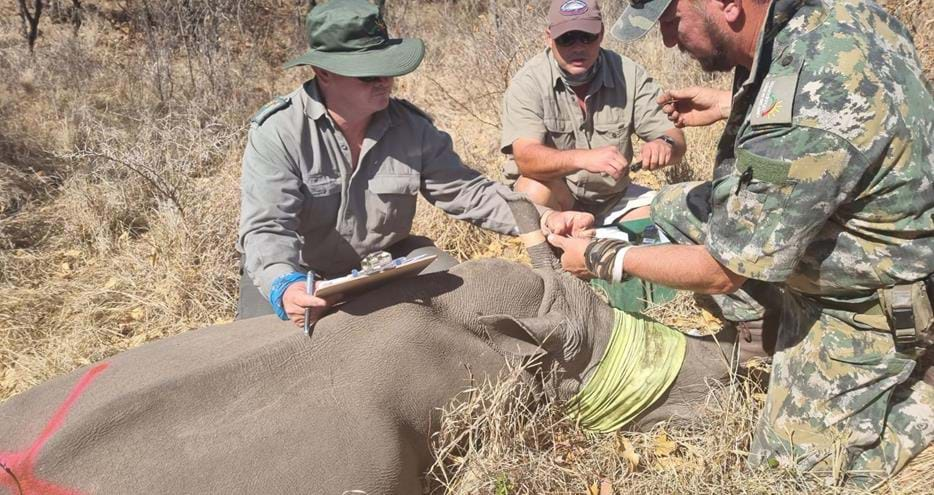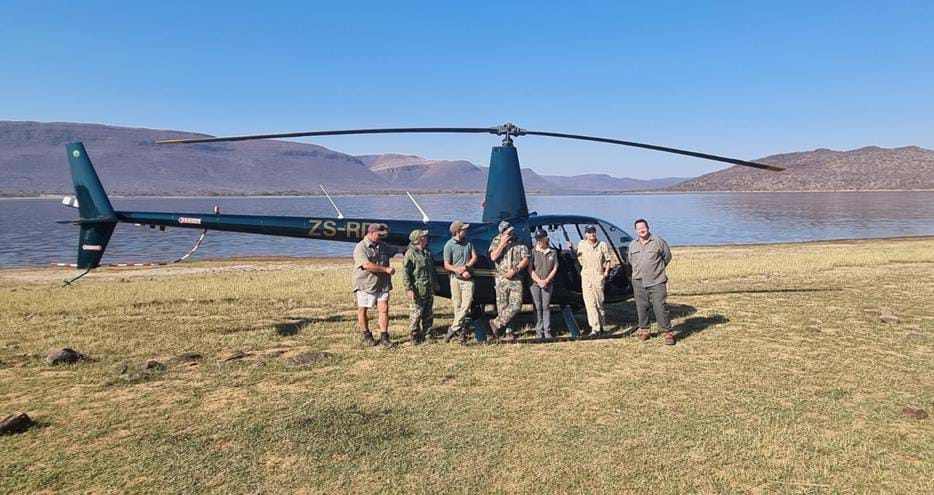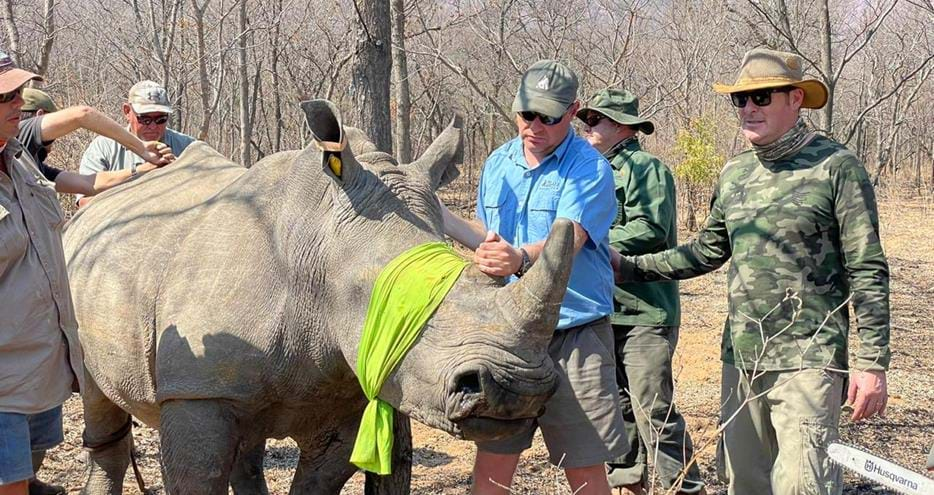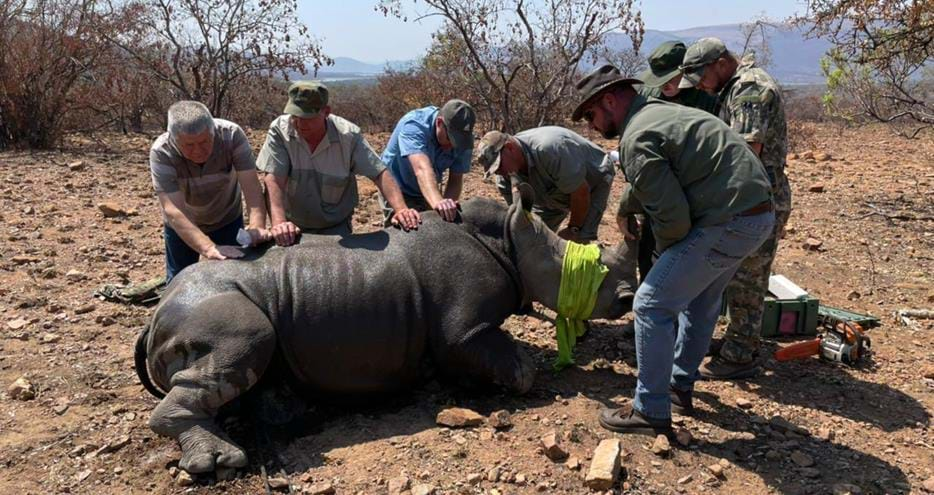 We are proud to be registered with the UK's Fundraising Regulator.