The Aspinall Foundation
An internationally renowned animal conservation charity that works in partnership with Howletts and Port Lympne Wild Animal Parks in Kent. 
About us
The Aspinall Foundation, a world-class animal conservation charity, dedicated to protecting endangered animals around the globe, was founded in 1984. Now, over 30 years on our mission remains the same. We are more dedicated than ever to returning as many captive bred animals as possible to protected wilderness areas and reserves located throughout the world. 
We are proud to partner with two award winning wild animal parks: Howletts near Canterbury and Port Lympne, near Ashford. We work closely together and as such, Howletts and Port Lympne are very different from conventional zoos. Our partner parks lead the way in animal care, enclosure design, enrichment and breeding success and are designed to be breeding sanctuaries for some of the world's most rare and endangered animals.
Thanks to our generous supporters and partners, we are able to provide the care, nurture and release of these incredible animals.
Conservation
The Aspinall Foundation, a world class animal conservation charity, is dedicated to returning captive bred animals to protected wilderness areas and reserves in their native habitats. The Aspinall Foundation fund and manage animal protection projects in Congo, Gabon, Java and Madagascar, as well as providing financial support to other animal protection schemes around the world including India and Cambodia.
Wild Animal Parks
Howletts Wild Animal Park and Port Lympne Reserve work closely with The Aspinall Foundation and as such, are very different from conventional zoos. As well as offering award winning and educational days out, our parks are designed to be breeding sanctuaries and lead the way in animal care, enclosure design, enrichment and breeding success. 
As we're an animal conservation charity, your visit directly helps our conservation work at our parks in Kent and provides vital funding for the care and release of endangered animals.
Education
Working with local communities to inspire the next generation is a core goal of our Education programme. School groups can bring the curriculum to life with interactive learning sessions and student research projects at the parks in Kent. Free animal talks by our expert Education team are available to all visitors (Subject to availability. Please see the information boards around the parks for details). Education is key to our work with endangered species overseas. Our conservation project staff engage with local communities and provide educational materials for the local schools.
Back To The Wild
We believe that animals belong in the wild. The Aspinall Foundation initiative, Back to the Wild, has already seen an impressive number of animals born at the Kent parks return to their natural habitats. Western lowland gorillas, black rhino, Javan langurs and gibbons, European bison and clouded leopards are now not only thriving in the wild, but are also successfully breeding.
Breeding programmes
In the UK, we are the most successful breeders of African elephants, clouded leopards and de brazza monkeys, and one of the most successful breeders of western lowland gorillas and fishing cats in the world. Howletts and Port Lympne also manage the studbooks (captive breeding recommendations) for Javan gibbons, clouded leopards, bush dogs and painted dogs.
Enclosure design
We make sure that our animal habitats are filled with natural foliage to provide shelter and camouflage and our techniques have resulted in excellent breeding success throughout our years of experience. Our animals should have a happy and enjoyable life and giving them freedom and enrichment in their habitat is the respect they deserve. When viewing them, please take time to look closely, explore, and look up and all around.  
Enrichment
Enrichment is a technique our dedicated keepers use on a daily basis to ensure the animals in our care remain stimulated, healthy and active. Enrichments can involve anything as simple as a cardboard box to puzzle feeders, zip wires, perfume, fresh herbs and bubble machines!
Vet care
Our team of dedicated, on-site veterinary staff work directly with the keepers in maintaining a programme of routine testing for the general health of the animals, treating sick animals and assisting with the movement of animals between collections. A large proportion of laboratory work is performed on site at our vet centres, which is not only cost-effective but also enables improved therapy and care for the animals.
Specialist diets
The variety and quality of our animals' diets is very important. Several types of fruit, vegetables and herbs are locally sourced from the surrounding farmland. Exotic fruits are purchased from London's Covent Garden Market on a regular basis. Our carnivores are fed a varied diet of meat on and off the bone including rabbits, pheasants, squirrels and mutton.
Your support
Conservation is at the heart of everything we do and by visiting our Kent based partner parks, adopting an animal, staying at one of our fabulous short breaks or holding your very special wedding day with us, you are directly helping us to save animals from extinction. The future is in all of our hands and with your help, we truly can, and are making a difference.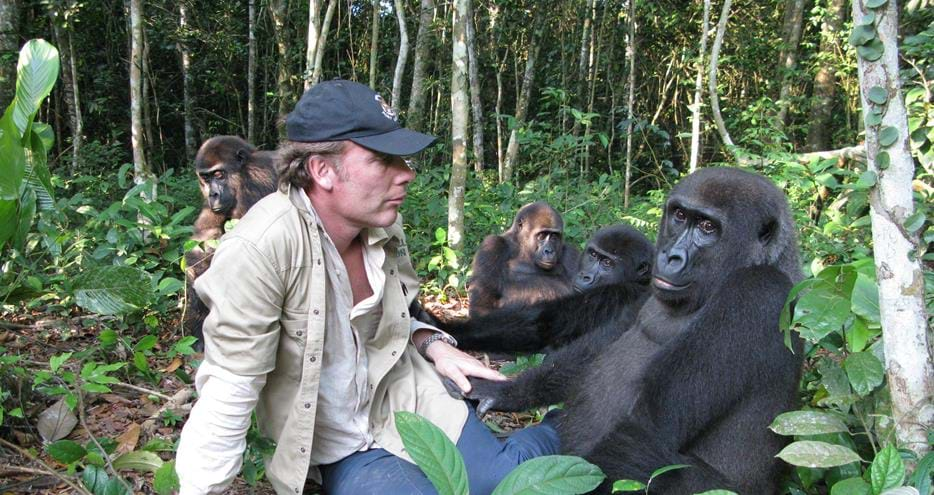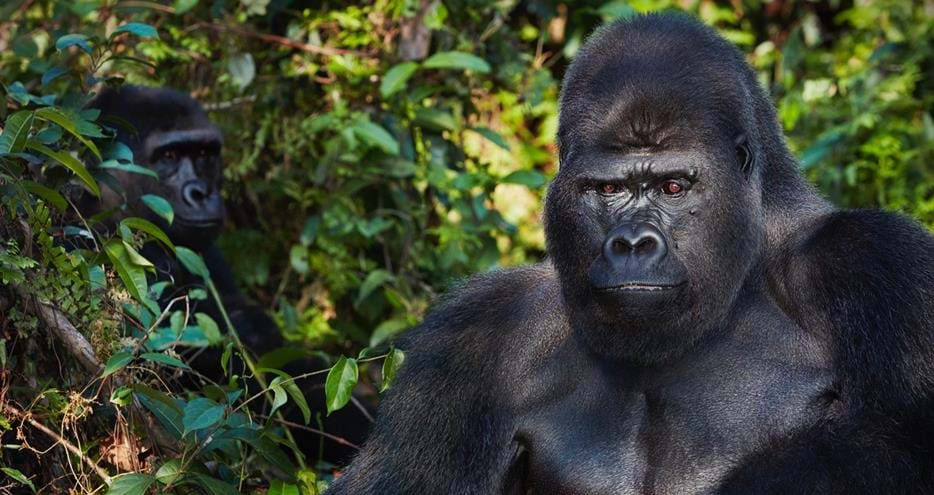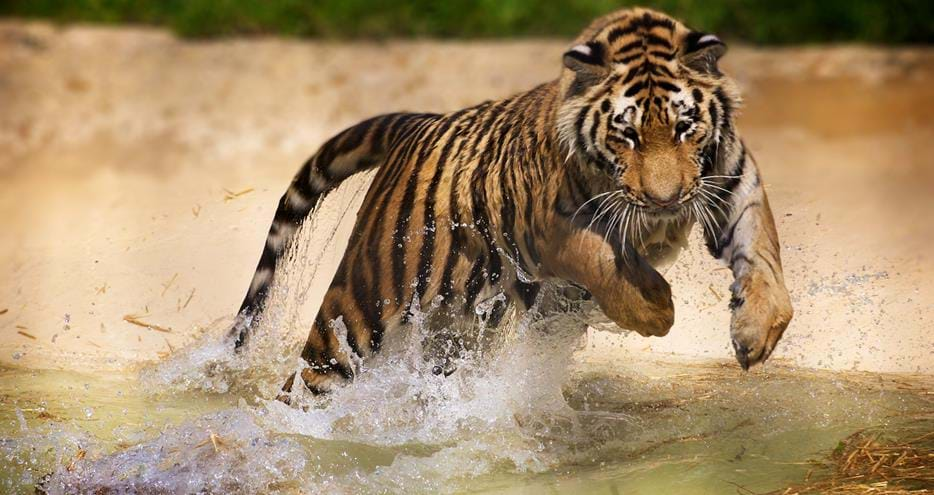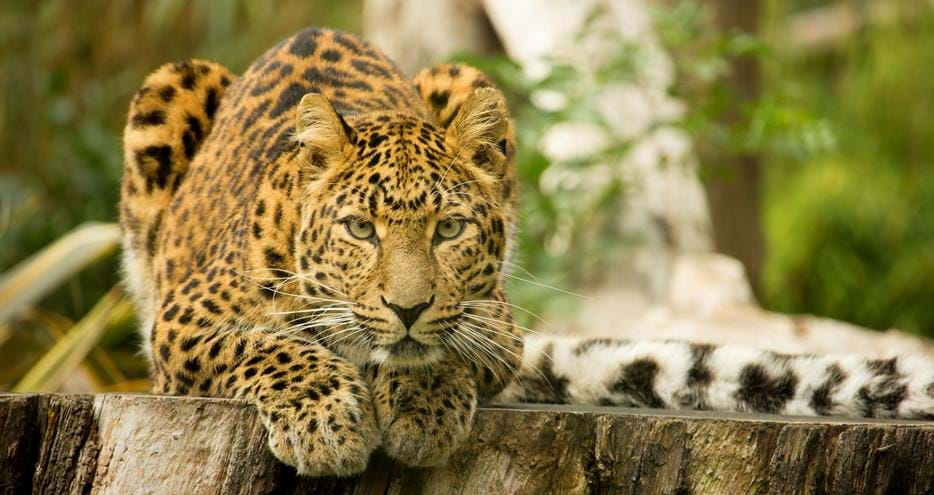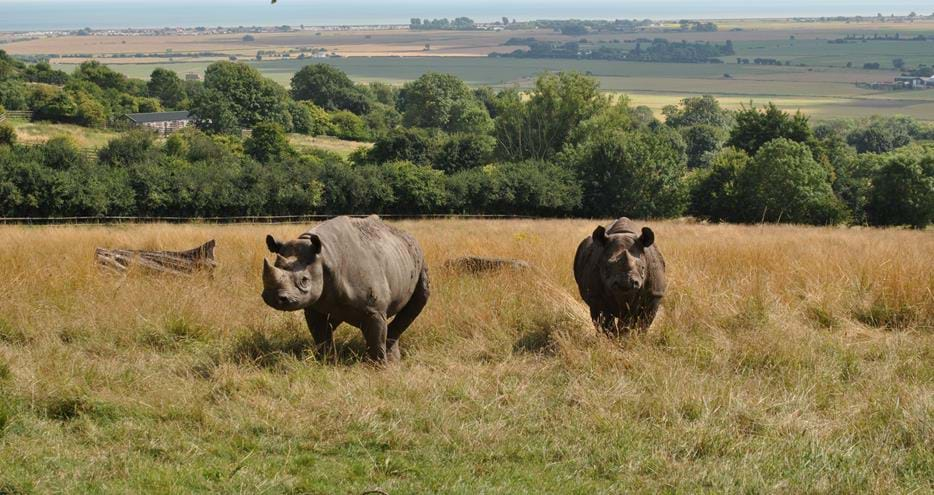 Stay in our multi award winning accommodation
There are so many amazing ways to stay at Port Lympne. Our award winning short breaks range from glamping to a luxurious 4* hotel, or a unique Treehouse stay. Set in this unique coastal location, with amazing views, surrounded by wildlife, it's a short break you'll never forget.
What's more, all profits from the parks and short breaks go back into the conservation work of our charity. So you can enjoy your stay, knowing that you are directly helping our local and global conservation work.
Book now
Your next adventure awaits
Enjoy unforgettable short breaks with friends, family and loved ones. Stay as long as you like and even pick a different accommodation for each night! Choose additional experiences or just soak up the peace and quiet, recharge and reconnect.
Park memberships
Choose our annual park membership tickets and become part of our world of conservation. Enjoy unlimited entry for a year, plus exclusive benefits just for you.
You'll get 10% off in our restaurants and cafes all year round, behind the scenes adventures on selected dates throughout the year and special members only fact-packed talks, a free glossy guide book to your favourite park and a quarterly newsletter so that you can keep up to date with all the latest park news.
If you can't decide which park membership to choose from, pick the dual park membership and enjoy all of the benefits plus unlimited entry to both Howletts and Port Lympne all year round!
Testimonial

Great day out, brilliant work Aspinall Foundation.

We went during the week after schools went back and had a lovely time walking around looking at the animals. It was so quiet and we really enjoyed the day.