BACK TO THE WILD
A STORY OF ORPHANED RHINO
The Aspinall Foundation, in partnership with Albus Environmental, collaborated with WILDTRUST and Conservation Solutions in the translocation of two white rhino orphans to their forever home, Somkhanda Community Game Reserve in the Kwa Zulu Natal Province of South Africa, giving them a second chance at a normal life.
Makhosi (4 years old), who was named by the Zulu Royal family and Mpilo (3 years old) or Ncenga iMpilo in full, a name he was given by the Emvokweni Community Trust, who own and manage Somkhanda, which means fighting for life, have been undergoing rehabilitation at a Rhino orphanage and are now able to be released back into their natural habitat.
Donate today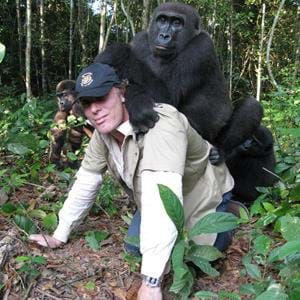 Chairman of The Aspinall Foundation

Damian Aspinall

We will never truly understand the trauma that these two young rhinos have endured and to what extent they still suffer from this trauma, we however believe that we have been able to put joy back into their lives.
Makhosi was the first to arrive at the orphanage in 2016 when the drought that swept over the country left her severely dehydrated and malnourished. Two years later, she was joined by Mpilo when his mother was brutally killed by poachers at Somkhanda when he was only 9 months old.
"Rehabilitating the two calves was not an easy task as rhino are highly dependent on their mothers for the first few years of life, but the team of staff at the orphanage are excited that we have finally reached the stage when we have to let them go back into the wild, where they belong. This is a proud moment for us, this is our mission, and this is what we strive for. Mpilo and Makhosi can finally go back in the wild and begin to contribute back to the wild white rhino populations in South Africa," added Megan Lategaan who leads the rehabilitation team at the orphanage.
Having survived incredibly tragic and traumatic experiences the two calves formed an inseparable bond and a strong companionship with one another as rhino are incredibly social animals. Releasing them together will ensure that they are happy, healthy, and confident so this process is as closely replicated to what they would have done naturally in the wild. Releasing them together as a pair, gives them that much more confidence as they can then draw on each other's strengths.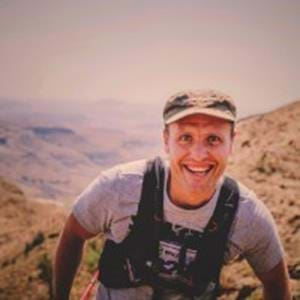 WILDTRUST CEO

Dr Roelie Kloppers

Since 2007, when rhino poaching saw a sudden and dramatic increase, it has been taxing on all involved to stay motivated and believe there is light at the end of this dark tunnel fuelled by international greed and crime syndicates. Mpilo and Makhosi's story helps us all remember why it is important to keep our faith and continue to support rhino conservation against this onslaught.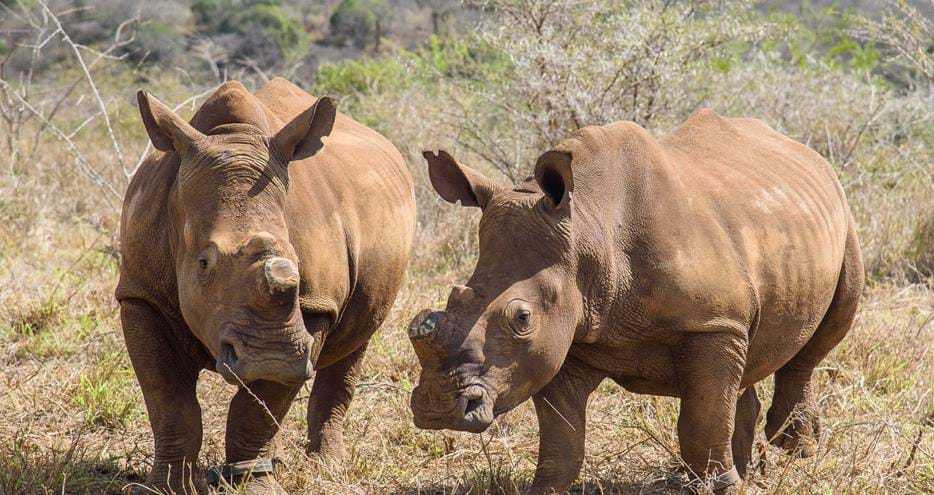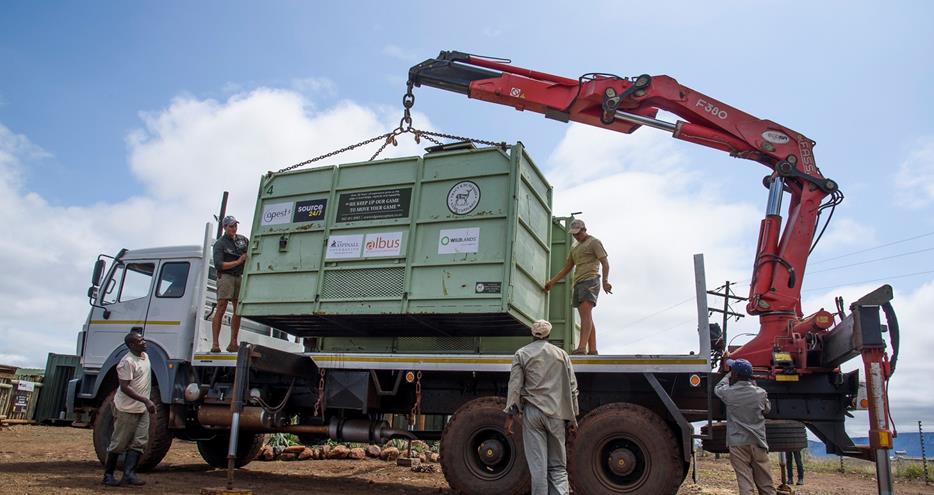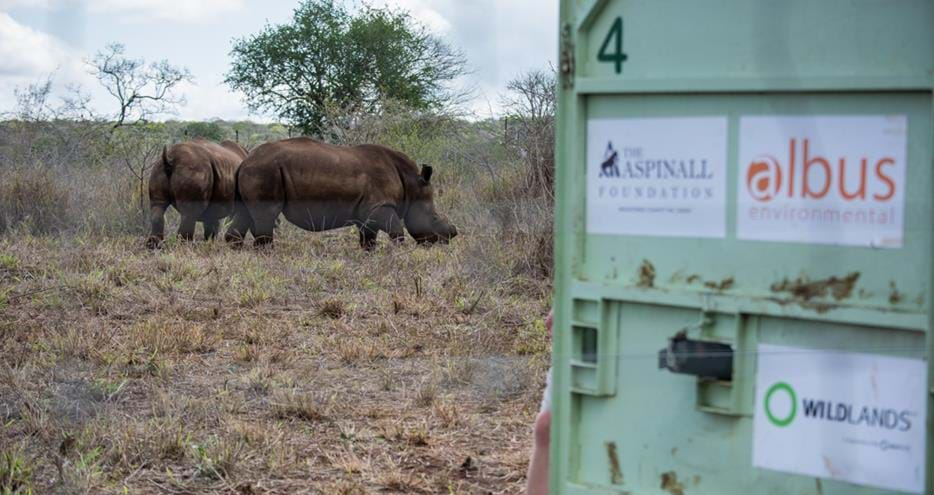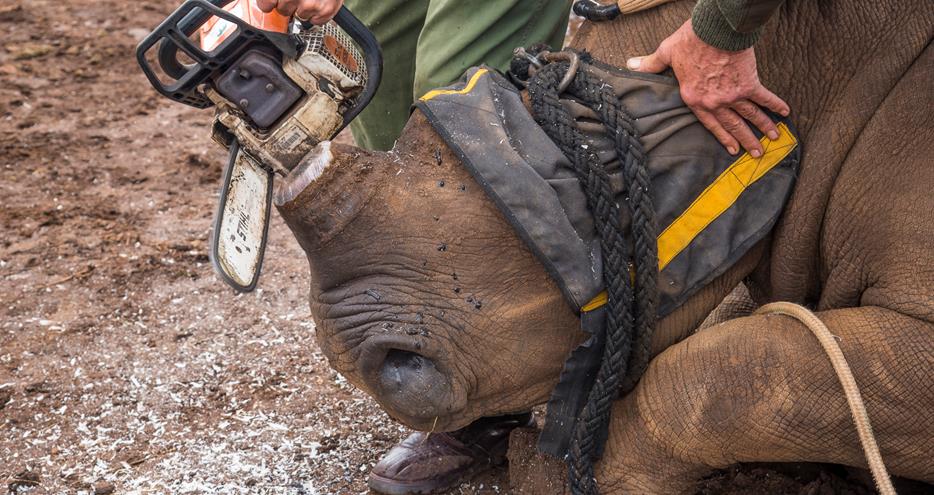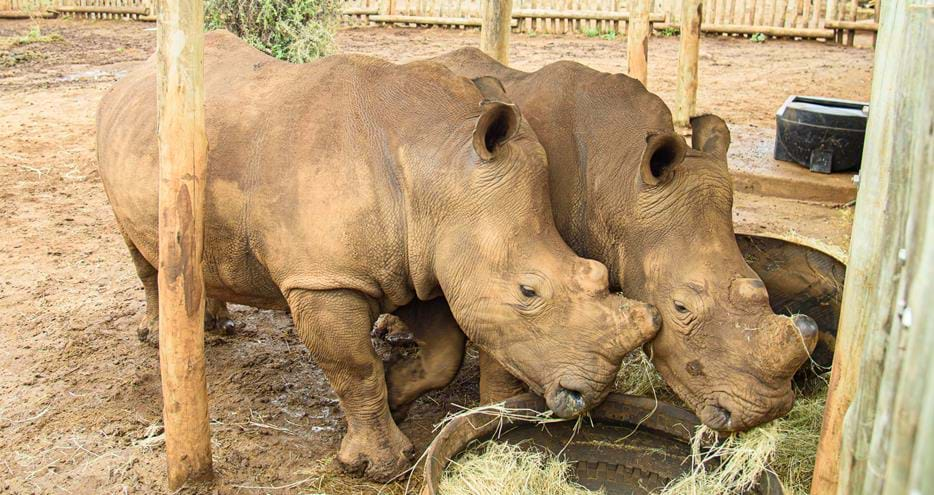 In preparation for their release the two rhino were dehorned and then habituated in a boma at Somkhanda for over a month, all human interaction and contact was completely stopped and their safety was closely monitored by wildlife rangers and the anti-poaching unit at the reserve to ensure that no harm comes to them until they are ready to go back into the wild.
Translocating wildlife is a costly activity that requires a lot of financial support and the most experienced logistical support. Moving the rhino back home to Somkhanda was made possible through a generous donation by Albus Environmental and the Aspinall Foundation. Dereck Milburn, Regional Director at Aspinall Foundation said, "If we are to succeed, conservation needs more success stories like this. Where communities play a significant role in protecting our endangered species."
The team from Conservation Solutions were on the ground to offer logistic and veterinary expertise ensuring that the animals were safe and endured minimum levels of stress during the translocation.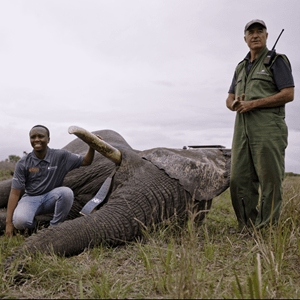 Conservation Solutions

Kester Vickery

The fact that two orphan rhino, Makhosi and Mpilo are alive today is a testament to the care, dedication and collaboration between the conservation staff at Zululand Conservation Trust and Somkhanda Community Game Reserve. Given the current poaching pressure facing the white rhino population in South Africa, every animal is important no matter the cost or effort involved.
Makhosi and Mpilo are a true example of how a tragic beginning can have a positive ending.
We are proud to be registered with the UK's Fundraising Regulator.