THREE TUSKERS MOVED TO NEW HOMES TO SECURE THEIR GENETICS IN SOUTH AFRICA
ELEPHANTS WITH A PURPOSE
The Aspinall Foundation, in partnership with Albus Environmental, have successfully translocated three young elephant Tuskers (an elephant with tusks weighing 45kg+) from Tembe Elephant Park in northern Kwa-Zulu Natal, to two new homes in South Africa. The objective of this historic translocation effort was to infuse their unique 'tusker' genetics into other elephant populations in the country, in order to secure these genes for future generations.
Tembe Elephant Park, managed by Ezemvelo KZN Wildlife, was established in 1983 to protect the last remaining herds of free-roaming elephants in South Africa, known as the 'Great Tuskers.' These giants used to seasonally roam between Mozambique and Maputaland in the extreme north of KwaZulu-Natal, before finding sanctuary in Tembe where they have now settled. The dream of reuniting the elephant population across the international border remains, but until that is achieved, management has to implement creative solutions for dealing with a growing elephant population in a relatively small reserve. Current solutions being the contraception of female elephants and the translocation of surplus elephant bulls. 
Donate today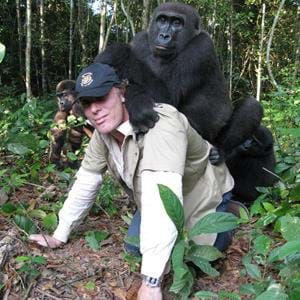 Chairman of The Aspinall Foundation

Damian Aspinall

As conservationists, we need to simulate historic migratory patterns through translocation, to ensure that these genetics can be infused into other elephant populations. We are very thankful that the project went smoothly and that the elephants have arrived safely in their new homes.
The first elephant bull of this specific project was translocated to Somkhanda Game Reserve, a community owned reserve, located in close proximity to the town of Pongola in the Kwa-Zulu Natal Province.
According to Roelie Kloppers, CEO of Somkhanda's co-management partner, The WILDTRUST, 'the Great Tuskers of Tembe are known all over the world as majestic giants. Bringing a Tembe elephant into Somkhanda's herd will enable the continuation of the Tembe Tusker lineage in this reserve. This will not only contribute to conservation efforts of Ezemvelo KZN Wildlife in Tembe Elephant Park but will also be a massive boost for tourism here. We are very proud to play a little role in support of this.'
The other two tuskers undertook a 27-hour, 1700 km journey, to Buffalo Kloof Private Game Reserve, in the Eastern Cape Province of South Africa. Buffalo Kloof is a private reserve, owned by the Rippon family and has become a sanctuary for numerous rescue animals and is also home to a large black rhino breeding programme, in partnership with the World Wildlife Fund and the Black Rhino Range Expansion Project. The Aspinall Foundation rescued a herd of 11 elephants from starvation in 2019, which were also translocated to the sanctuary of Buffalo Kloof.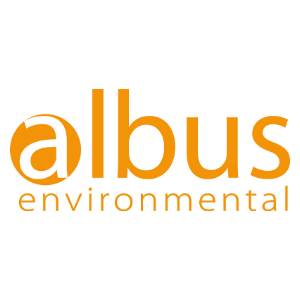 Albus Environmental Project Partner

Andrew White

It is our responsibility to give back and make a difference through conservation minded decisions. These animals are one of nature's greatest treasures and we are immensely proud to be partnered in this amazing project, securing threatened genetics.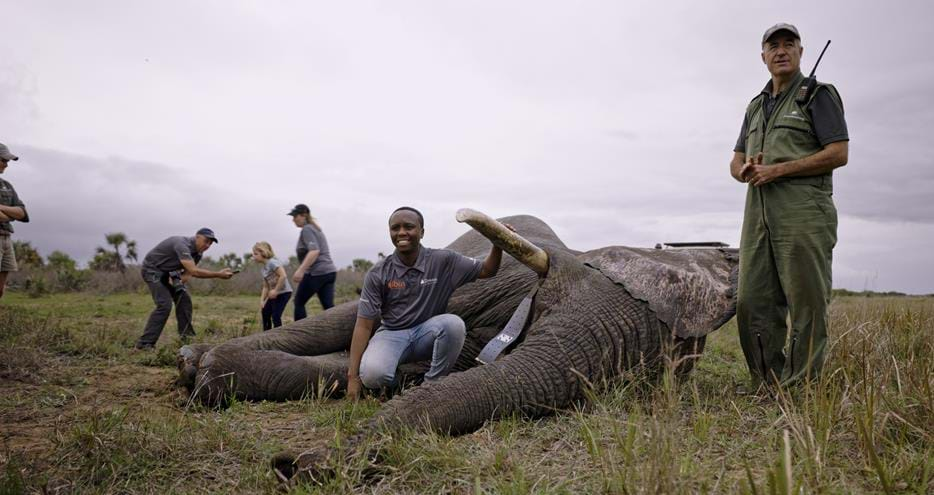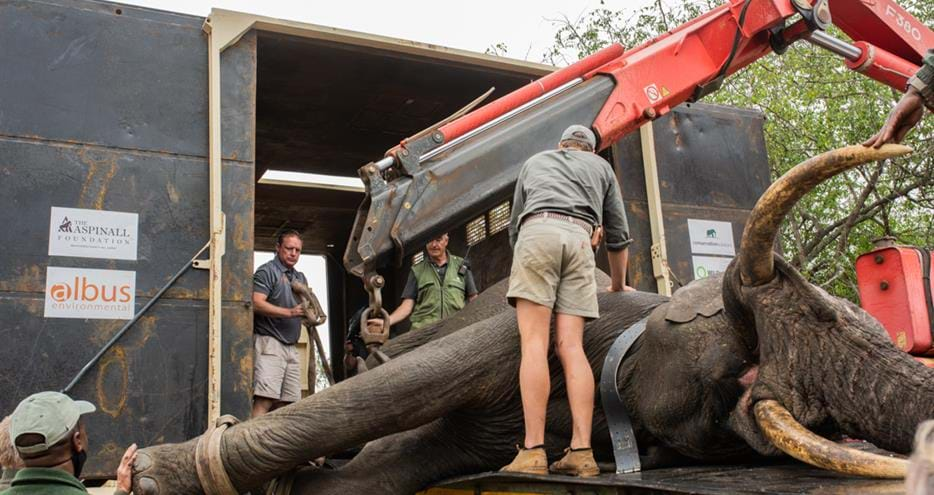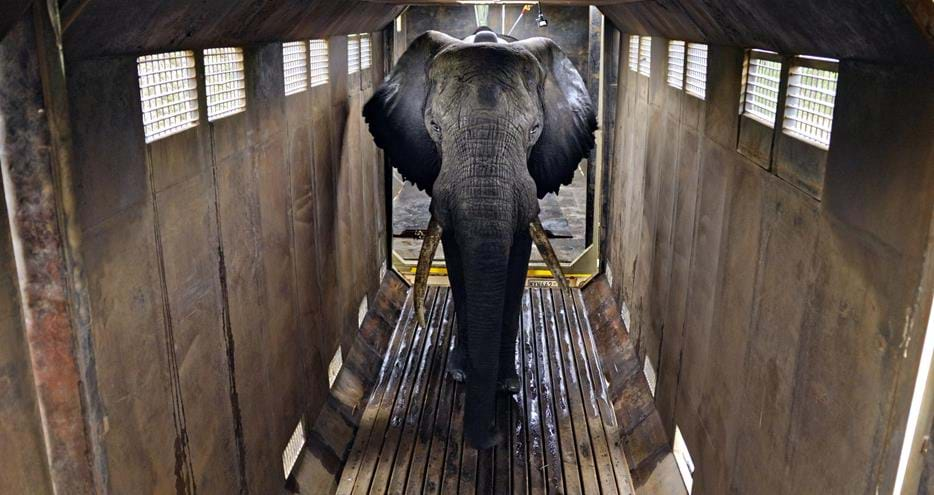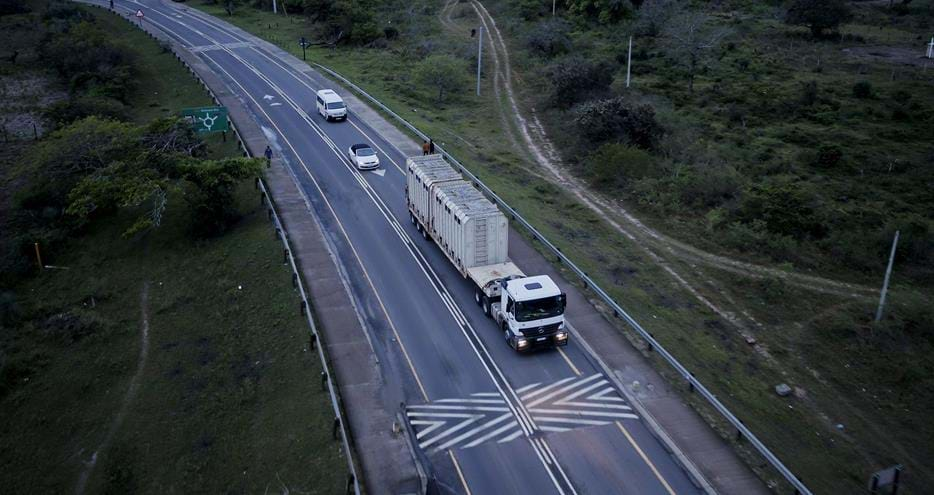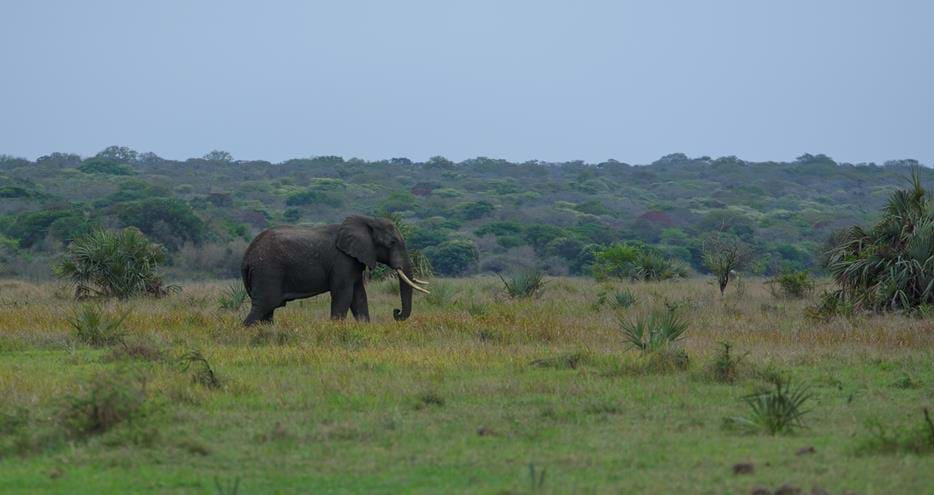 The reserve management teams are continuously monitoring the elephants and all the reports received thus far are positive and confirm that the elephants are settling in well and are very relaxed. The translocation and wider team are very excited to see the elephants grow into the giants which they were born to be.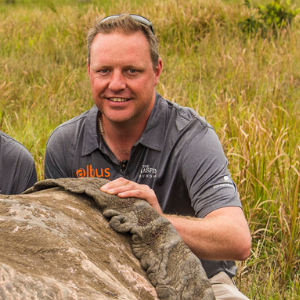 Regional Director for The Aspinall Foundation

Dereck Milburn

Conservation sometimes requires drastic measures to secure the future of a species. By translocating these three magnificent animals, we believe that we have made a tangible contribution to the future survival of the tuskers of Africa. We consider ourselves privileged to work with these giants!
The capture process was managed by elephant capture specialists Kester Vickery and Conservation Solutions. Satellite collars, which were donated by the Malcolm Family based in the United States, were fitted onto the elephants, allowing the reserve management teams to monitor their well-being in their new homes.
 The Foundation's project partner in the UK, Albus Environmental are a company that truly understands our long-term commitment to conservation in action and are keen to be involved in future operations in the region.
We are proud to be registered with the UK's Fundraising Regulator.