The Aspinall Foundation partners with Wild and Free Wildlife Rehabilitation Centre
 SUPPORTING JACKAL AND CARACAL TRANSLOCATIONS IN SOUTH AFRICA
On the 4th September, our team in South Africa again lent its expertise to a series of complex animal translocations across the country.
We worked closely with the Wild and Free Wildlife Rehabilitation Centre to release a pair of orphaned side-striped jackals into Lionspruit Nature Reserve within Marloth Park in the Mpumalanga province.
The animals had been tragically orphaned when their mother was shot, and were subsequently taken in to be cared for at the Wild and Free Centre. After graduating to a habituation area, the siblings had reached the age where they could be released into the 1,500-hectare diverse and abundant landscape of Lionspruit, which shares a border with Kruger National Park.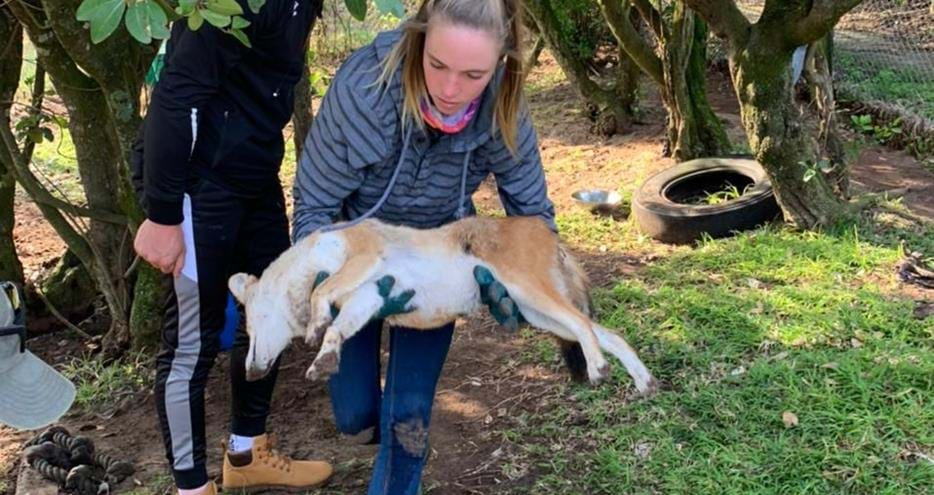 The operation was implemented by a dedicated team of advisers, rangers and specialised veterinarians, with both animals undergoing health checks prior to release. The Aspinall Foundation provided and fitted tracking collars to the jackals, enabling their team and the Lionspruit rangers to monitor them on a daily basis and ensure their wellbeing. All data gathered from the pair's progress will help to implement new strategies for future rewilding.
Support Our Work in South Africa
Donate today to help our team continue to rescue and relocate animals across Southern Africa. There are so many animals in need and any donation, no matter how small, helps our vital work.
The Aspinall Foundation partners with Wild and Free Wildlife Rehabilitation Centre
TRANSFERRING ANIMALS FROM SEAVIEW PREDATOR PARK FOLLOWING CLOSURE ANNOUNCEMENT
Another project, again in partnership with Wild and Free Wildlife Rehabilitation Centre, saw our team helping to transfer animals from Seaview Predator Park, near Port Elizabeth, which recently announced its closure until further notice. 
Two black-backed jackals were moved from Seaview's 120-hectare park to the Wild and Free Rehabilitation Centre in Hectorspruit – a journey of 930 miles, with a half-way stop for veterinary checks. Once the team are confident that they can be put back into the wild, the pair will be released with collars at Lionspruit Nature Reserve where they will be closely monitored by a full-time team.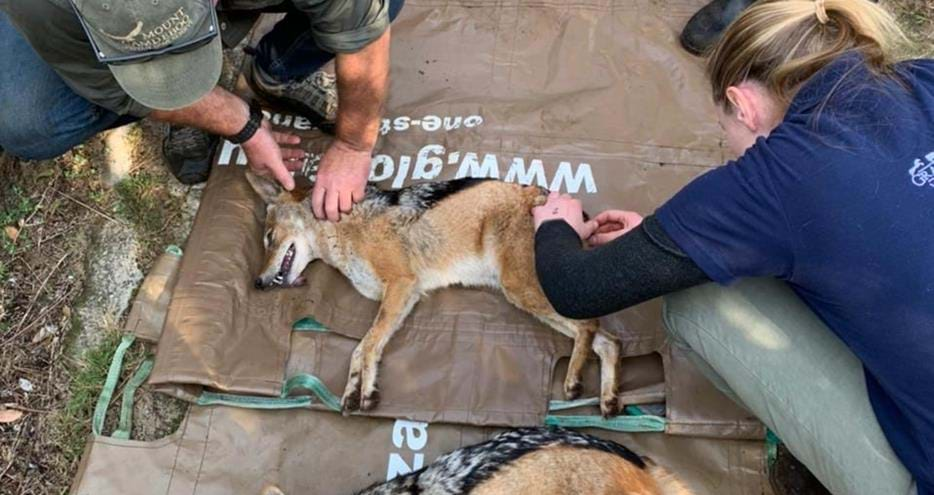 A second move from Seaview, on the 10th September, saw the park donate two caracals for rewilding by The Aspinall Foundation. To facilitate the transfer, we partnered with Mount Camdeboo Private Game Reserve in the Great Karoo, the destination for these two beautiful, sleek wild cats. 
Joining these two animals on the journey was a four-month-old caracal from the Daniell Cheetah Project in the Eastern Cape Province, which had been donated by the project for rewilding.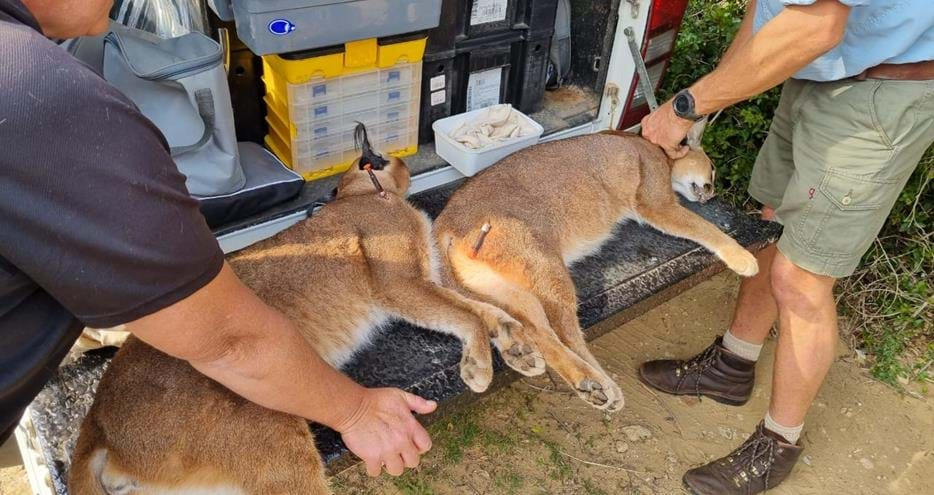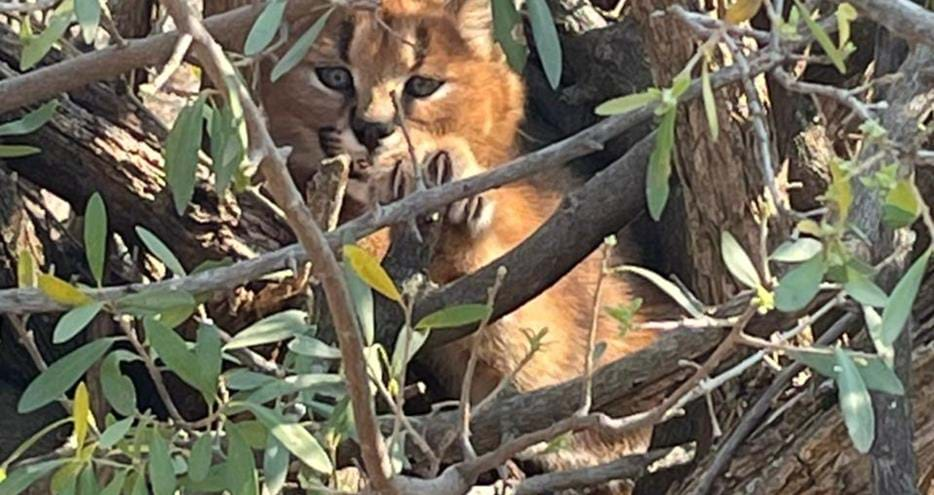 With the assistance of partners Grahamstown Veterinary Clinic, all three animals were moved to holding bomas on the stunning 35,000-acre private reserve, which offers the perfect habitat for these agile nocturnal hunters. 
They have since settled very well, bonded successfully and, once the expert team are confident they are able to sustain themselves in the wild, will be released onto the wider reserve.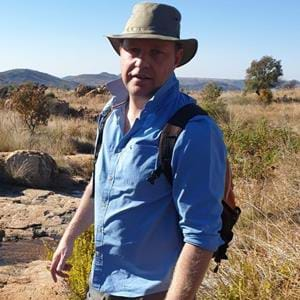 Dereck Milburn

The Aspinall Foundation's Southern Africa Project Director

Complex translocations such as these are only made possible through the close collaboration of the many skilled personnel involved. I'd like to thank the teams at Wild and Free, Mount Camdeboo, Lionspruit and Seaview for their expertise and Dr Annie Mears, the vet for the operation. The transfers went very smoothly and we're delighted to be able to help these animals, offering those from Seaview and Daniell a life back in the wild.
We are proud to be registered with the UK's Fundraising Regulator.