Kent to Congo
A male gorilla named Joshi has arrived in the forests of the Congo to begin a new life in the wild, after travelling from Howletts Wild Animal Park in Kent.
Joshi, a 30-stone, 13-year-old male born at Howletts to parents Kijo and Shumba, was transferred as part of the park's Back To The Wild initiative in collaboration with The Aspinall Foundation. He underwent extensive veterinary checks before he was waved off by his dedicated keepers, leaving the UK from Stansted Airport in a specially-designed transport crate. He stopped off at Luxembourg and then continued on to Brazzaville in an epic journey covering more than 5,500 miles.
Support Joshi and help us to rewild more gorillas
As a registered charity, The Aspinall Foundation relies on donations and your support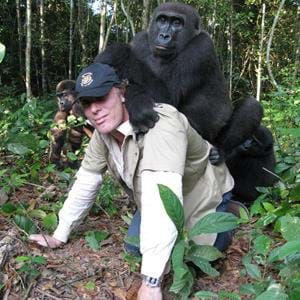 Chairman of The Aspinall Foundation

Damian Aspinall

"The Aspinall Foundation fundamentally believes that, wherever possible, animals belong in the wild. This project is the latest exciting chapter in a story going back more than 30 years. We have already returned 70 western lowland gorillas, 8 black rhino, 2 cheetahs, 159 langurs and gibbons, 12 European bison, 20 mandrill and 11 Przewalski horses to protected areas of their ancestral homelands. We are incredibly proud that, despite a global pandemic, we have successfully translocated Joshi to begin the first stage of his rewilding journey. Based on our previous successful rewilding projects, we expect Joshi to quickly adapt to his new life and we will keep our supporters updated every step of the way."
Upon landing in Brazzaville, Joshi was transferred to Lesio Louna Reserve in Congo, where The Aspinall Foundation have worked to protect gorillas since 1989. He will now spend a few months acclimatising to his new environment, weather and diet in a custom-built habituation area. After habituation, Joshi will graduate to the next stage of his rewilding, which will see him living wild and free in the forests of Lesio-Louna Reserve under the protection of The Aspinall Foundation team.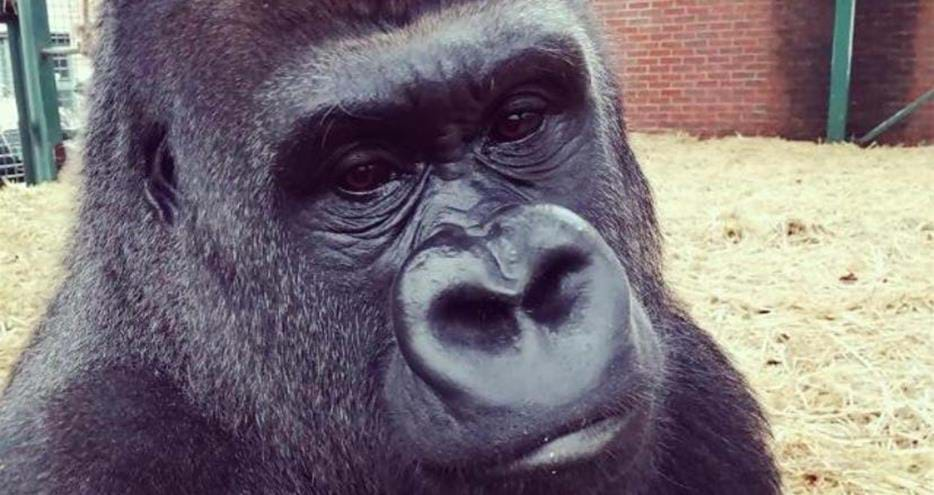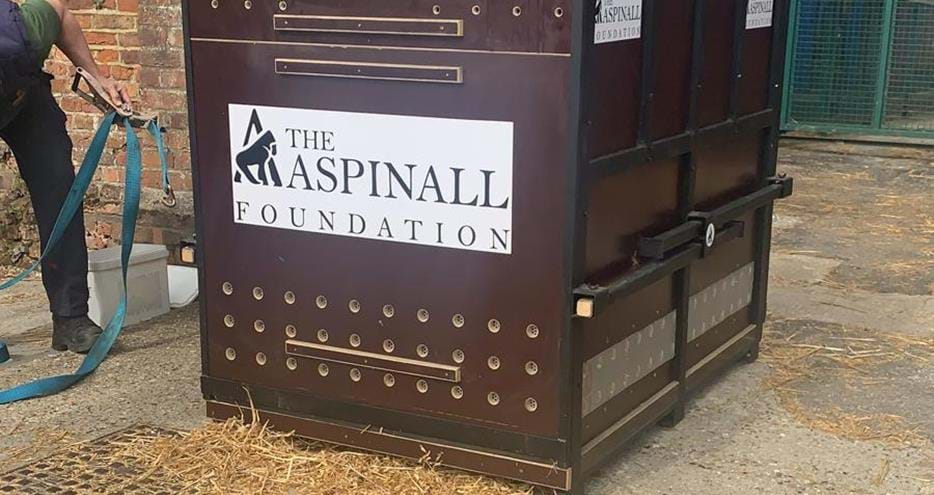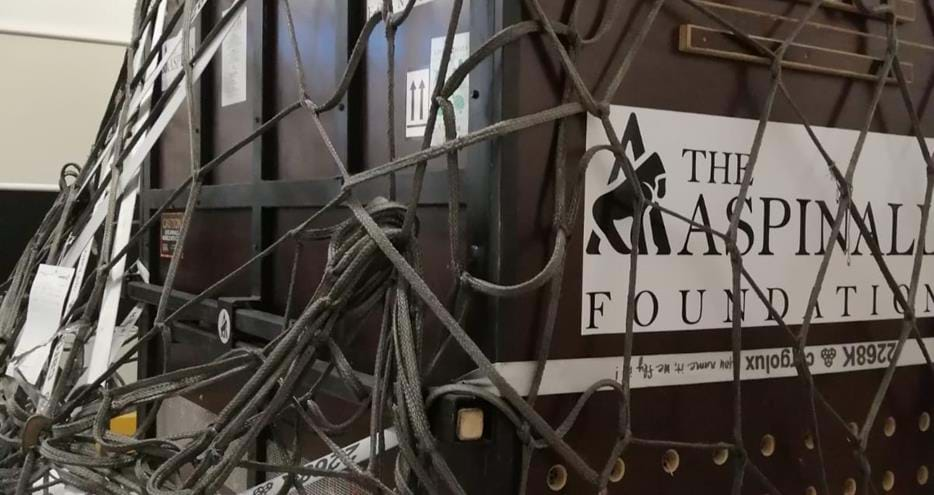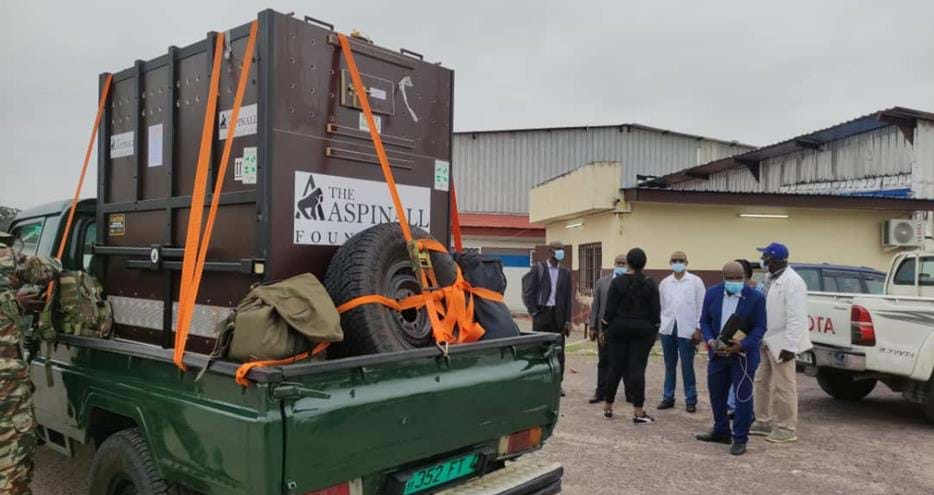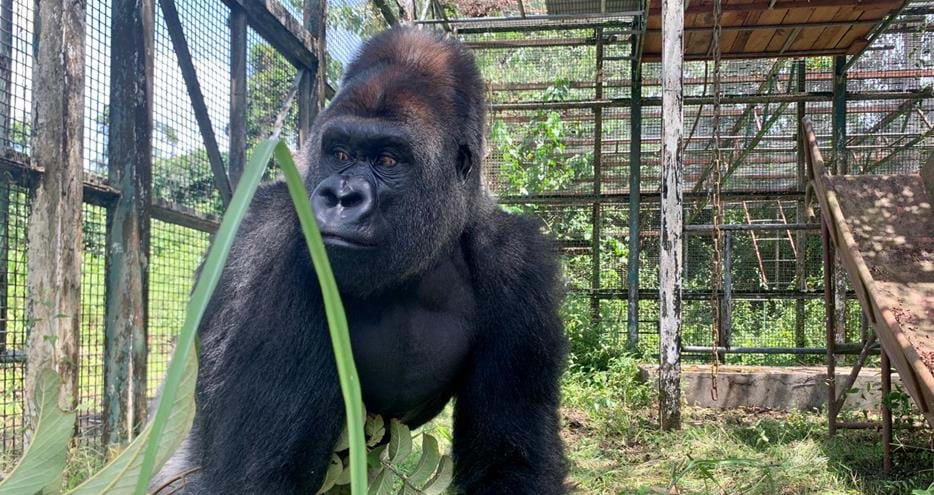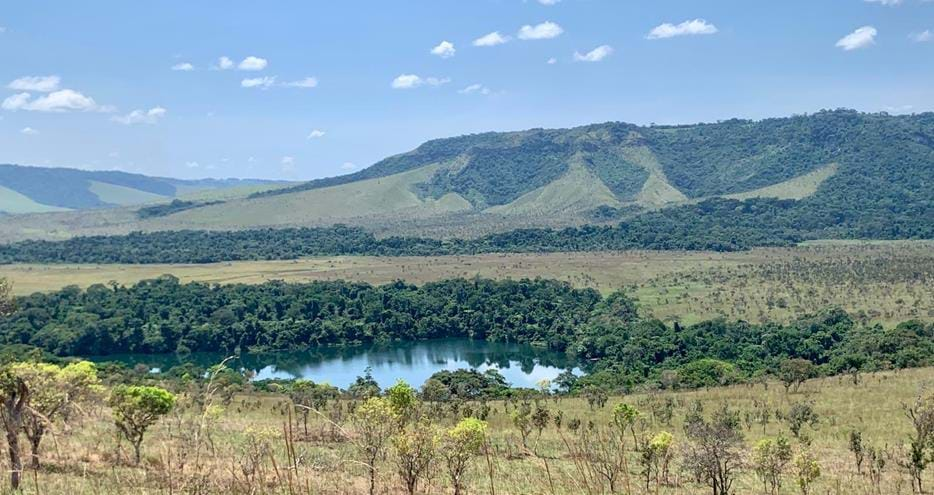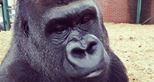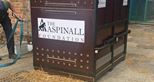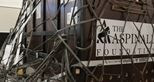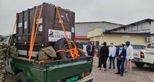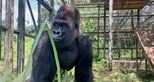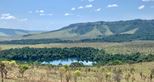 At the Lesio-Louna Reserve, the western lowland gorilla, considered Critically Endangered on the IUCN Red List of Threatened Species, had been completely eradicated due to hunting. By partnering with the Ministry of the Environment and Forest in Congo, The Aspinall Foundation has gradually reintroduced the species into the forests as part of their Gorilla Protection Project. Many of the gorillas now living on the Reserve were born in the UK at Howletts Wild Animal Park and their sister park, Port Lympne Hotel & Reserve.
The Aspinall Foundation is proud of its long history of rewilding gorillas. Despite many saying it was impossible, the foundation has, for over 30 years, been successfully reintroducing over 70 gorillas from both in and ex situ populations into the wild, with a 95% annual survival rate, and over 30 births to released animals. Not only are they responsible for the world's first gorilla reintroductions, but also the added conservational value includes the protection of the whole reintroduction site.
I'd like to make a....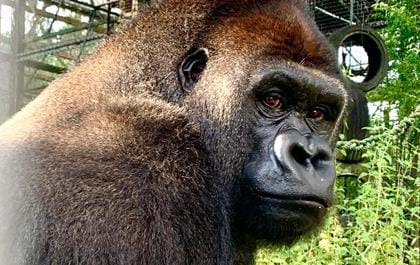 £40 would cover the supplementary feed needed for Joshi every week.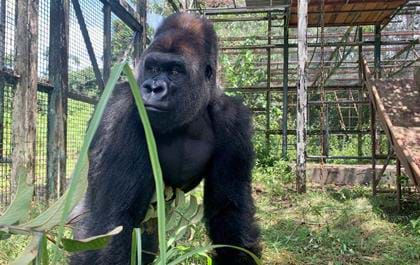 £50 would cover Joshi's medical costs for a month.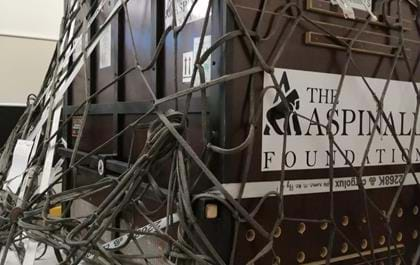 £15,000 would cover the costs of returning our next gorilla to the wild.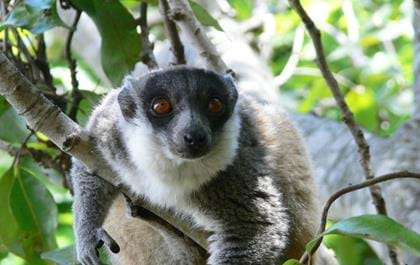 £3 a month could enable us to purchase a camera trap, vital for us to monitor released animals, and conduct species surveys in the wild.
£5 a month could help fund the scientific studies required before we can reintroduce a critically endangered species, such as the mongoose lemur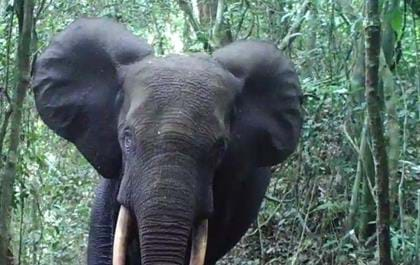 £10 a month could buy dried milk, used to supplement the diets of young gorillas returned to the wild.