Journey to Gabon
We sent a pack of seven African painted dogs bred in the UK at Port Lympne to a protected reserve in Gabon.  This is the first time African painted dogs have lived in Gabon for over 25 years!
Donate today
Is it a bird? Is it a plane? No it's a pack of African painted dogs!
The dogs travelled by road from Port Lympne Reserve to Luxembourg, via a short trip under water on the Eurostar. From there they flew to Brazzaville in Congo, courtesy of Cargolux who kindly funded this part of their journey. They were then on the road again to make the 15 hour drive to Lékédi Parc in Gabon.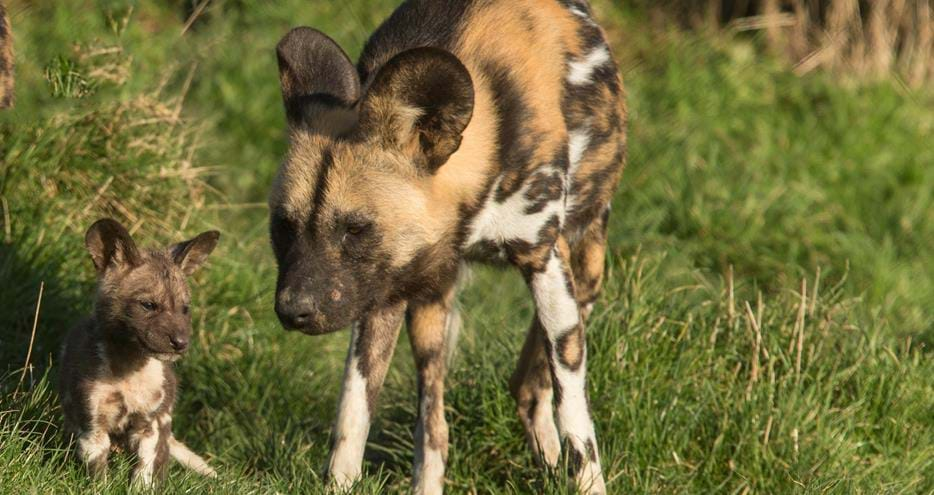 Mantler
Male - born 10.11.12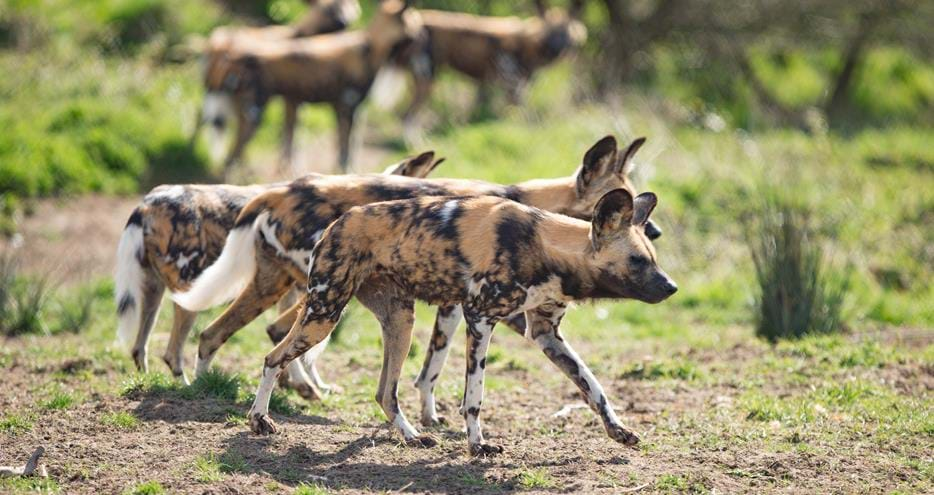 Madi
Female - born 12.11.14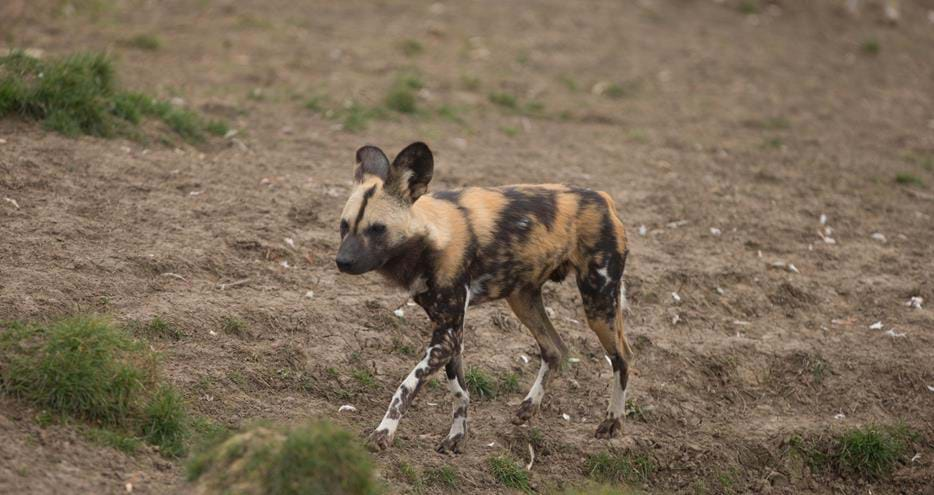 Five
Male - born 12.11.14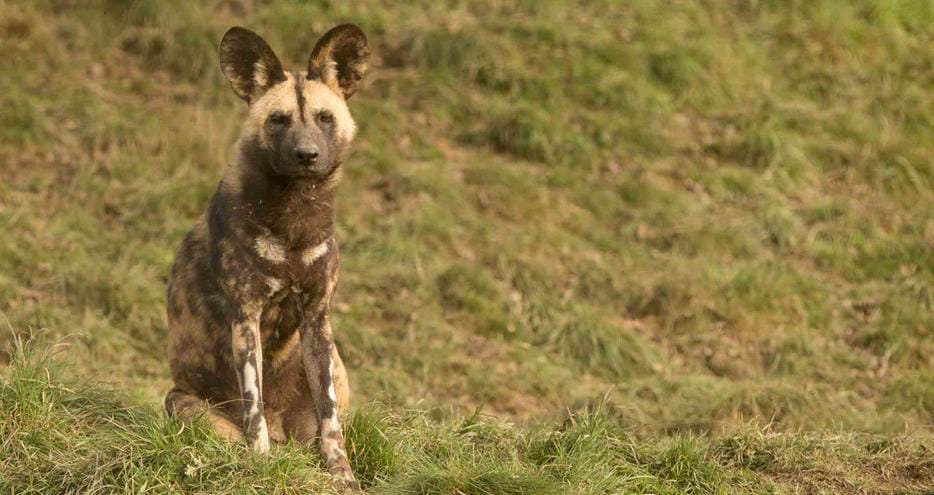 Flash
Male - born 12.11.14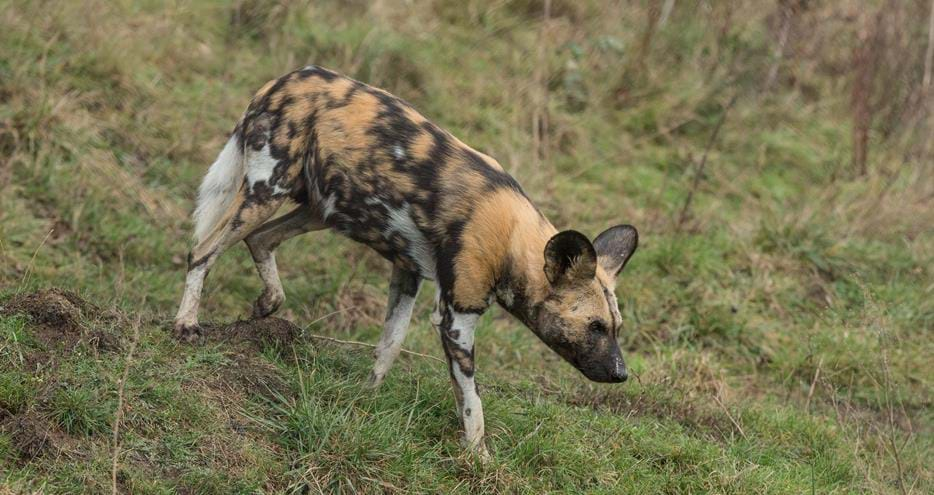 Sprench
Male - born 12.11.14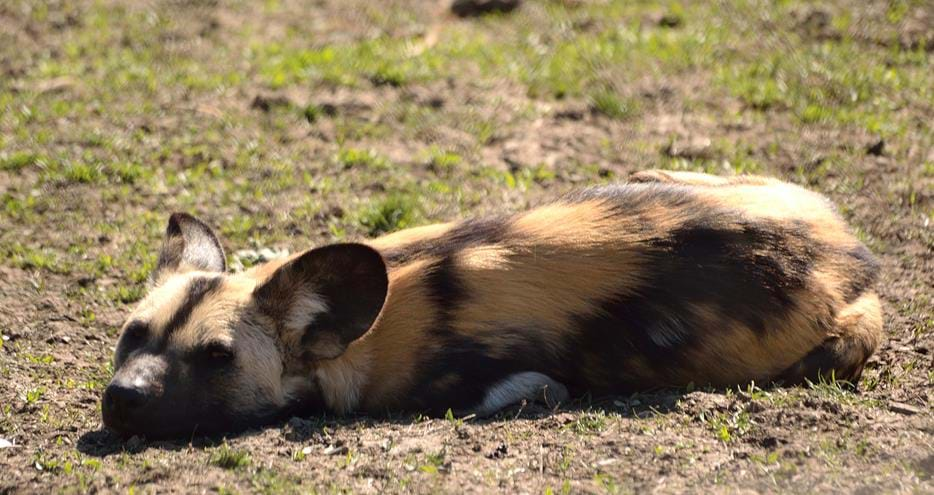 Horseshoe
Female - born 12.11.14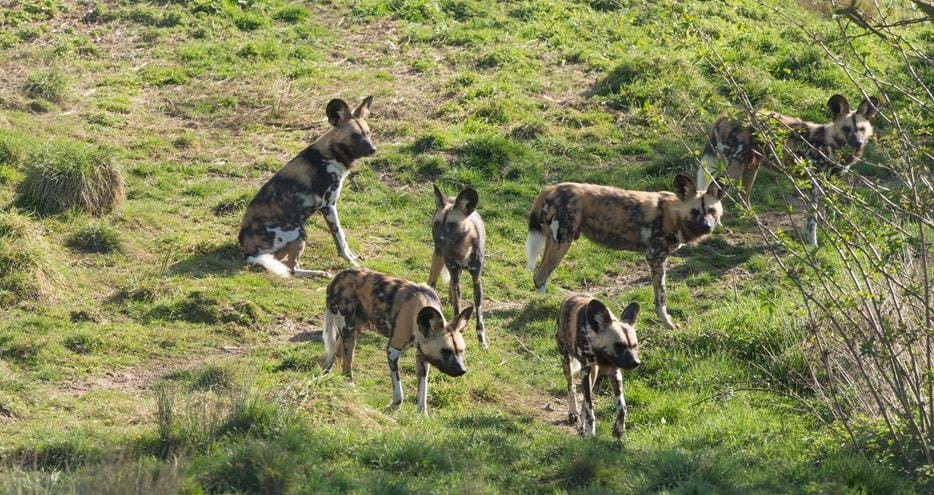 Gecko
Male - born 12.11.14
Our work with African painted dogs
About African painted dogs
Major Threats
Our work at Port Lympne Reserve
What Awaits Them
About African painted dogs
African Painted Dogs are on the brink of extinction in the wild, with estimated numbers as few as 1,500! African painted dogs are the only living members of the genus Lycaon and are so genetically divergent from wolves, dogs and other members of the canid family they would not be able to interbreed. Their extinction would mean the loss of a unique canid lineage several million years old and yet their numbers continue to decline as a result of ongoing habitat fragmentation, conflict with livestock and game farmers, accidental killings by snares set for other animals, road accidents, and infectious disease.
Major Threats
Aside from human conflict, habitat loss is a major threat to the survival of the species. Each pack requires a significant range to support them, not least because they coexist with other carnivores such as lions, spotted hyenas, leopards and cheetahs. In fact lions also prey on painted dogs making close proximity with a pride very dangerous to a pack.
Our work at Port Lympne Reserve
The Aspinall Foundation, current studbook holders for the species, was the first to successfully breed a mother-raised litter of pups in the UK back in 1997 when female Masai gave birth to four males and three females. Many more litters have followed over the years, and now our vital conservation work will see a pack of seven repatriated to Gabon.
What Awaits Them
Lekedi Parc have kindly offered our dogs a home of 37 acres in a natural environment on their native land. They will be fed and monitored regularly by staff and we are very excited to see how they adapt to their new home.
How You Can Help
The work carried out by The Aspinall Foundation is only possible with the support of individual donors. You can join us and help not only to protect the future for these seven dogs, but also support our ongoing re-wilding programme. Please donate now.
Donate today
We are proud to be registered with the UK's Fundraising Regulator.