Journey to Java
On the 21st December 2017 six Javan gibbons made the journey from Howletts Wild Animal Park to Java where they will be repatriated to their native homeland.
Donate today
Rewilding Gibbons
Six Javan gibbons from Howletts Wild Animal Park are preparing to go wild as part of The Aspinall Foundation's Back To The Wild Initiative. Our Animal Director, Adrian Harland and our Head of Veterinary Services, Jane Hopper explain more about this trail blazing project.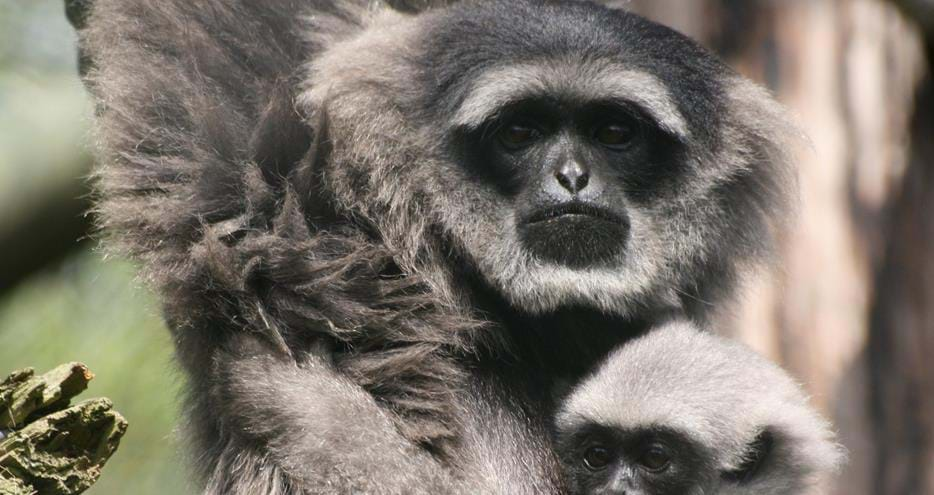 Kulon
Kulon is the oldest at 24. She is one of our most successful breeding females, and has a gentle caring nature. Sadly she lost her mate recently but, given her proven breeding success, we are hopeful she will pair with a wild male once released.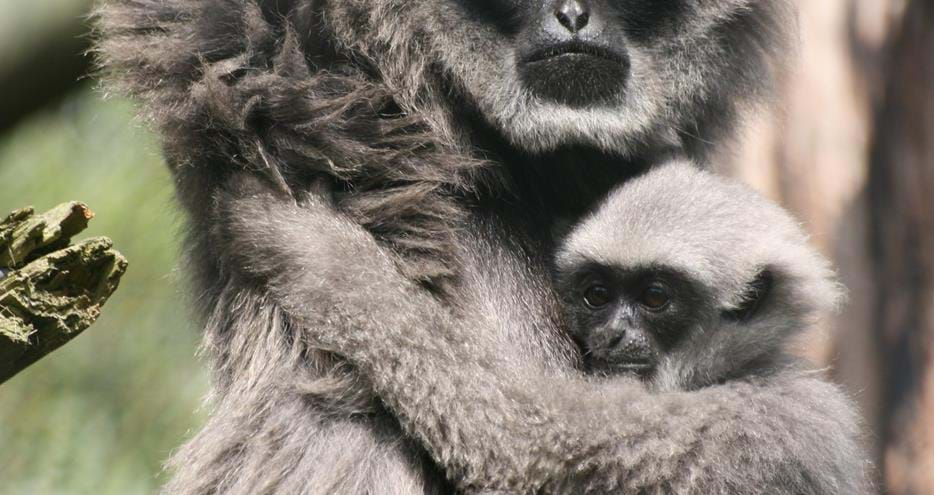 Putri
2 year old Putri is the youngest and is still quite dependent on her mother, Kulon. Although a little shy, Putri is beginning to gain confidence, which should allow her the chance to enjoy exploring the forests whilst still being cared for by Kulon, until she is ready to gain her own independence.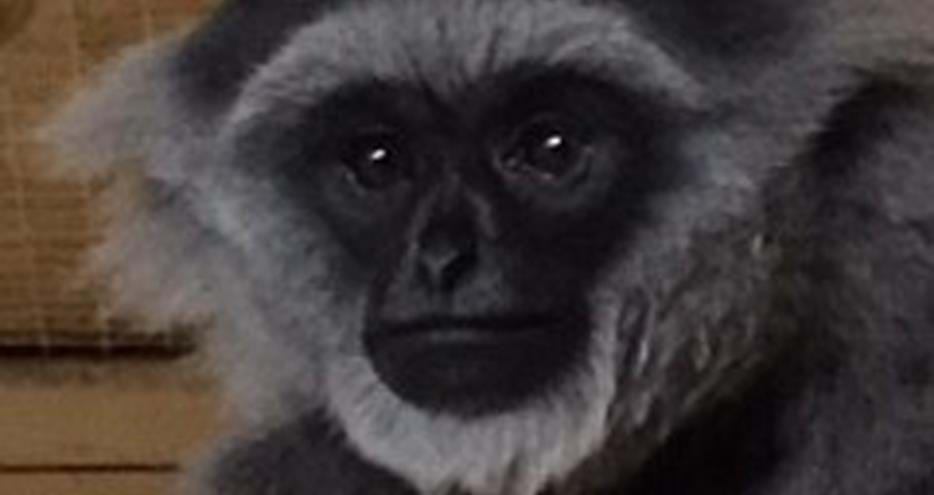 Payung
Payung, one of Kulon's sons, is a quiet, calm young male. At 8 years old he has been living with Kulon's group. His older brothers and sisters have all moved on to captive breeding programmes, and he is also ready now to find a mate of his own.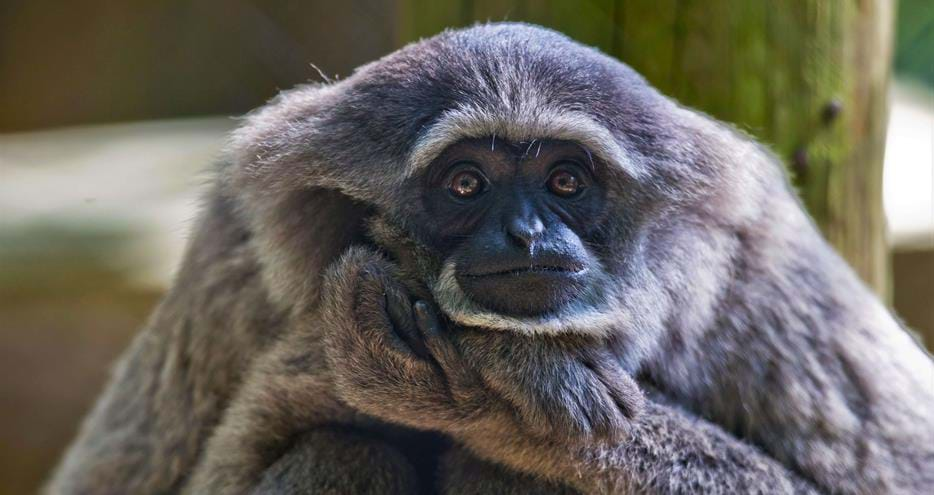 Patuha
At 5 years old, Patuha is Payung's younger brother. He is another quiet youngster, but with several older siblings over the years to learn from, he should be well equipped to meet wild gibbons once he is living free in Java.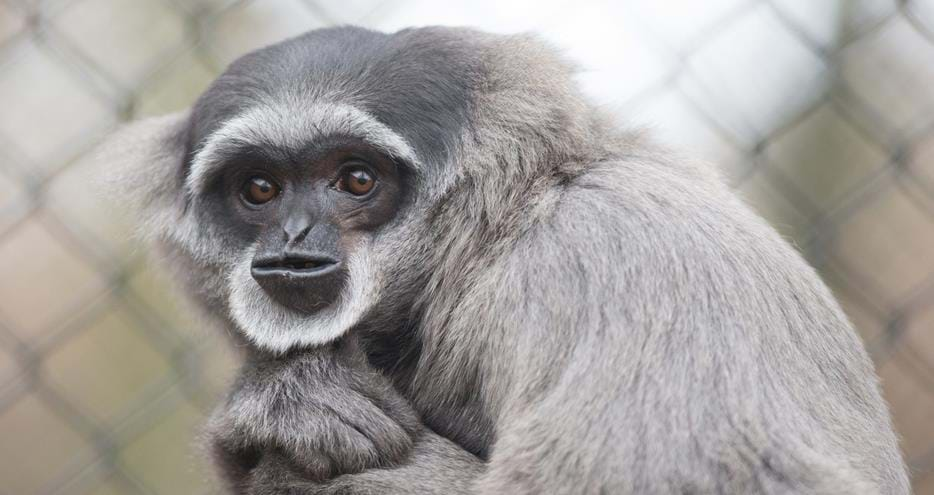 Dwi
Raised by experienced parents, 7 year old Dwi is a confident, playful individual. He has experienced lots of social interaction in a large family group. In the wild Dwi would have already left his maternal group so he should be ready to find a mate of his own in the forests of Java.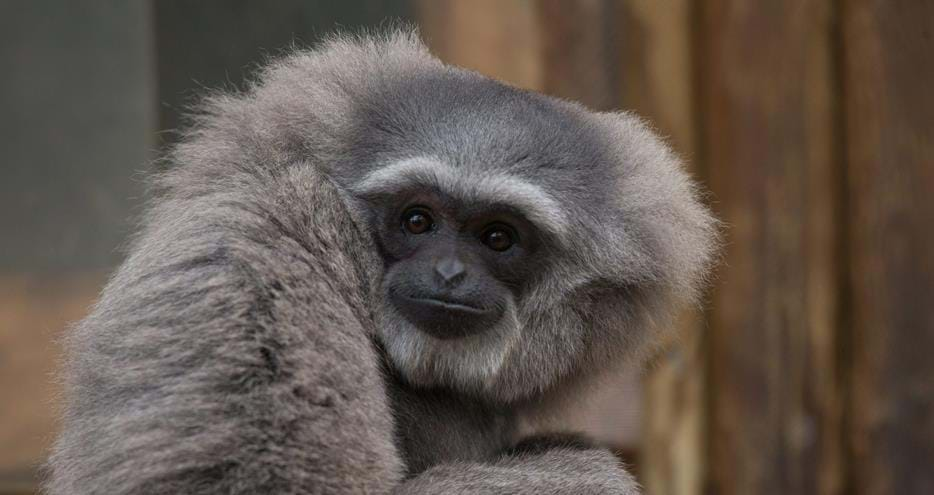 Hirup
8 year old male, Hirup, has a playful nature and facial features that have earned him the nickname of 'smiley monkey' as he looks like he is always smiling. Two of his sisters have already left Howletts to be part of successful breeding programmes. Like Dwi, it is now Hirup's turn to find a mate.
Our work with Javan gibbons
About Javan Gibbons
Major Threats
The Aspinall Foundation in Java
Preparations for Transfer
What Awaits Them
About Javan Gibbons
Also known as moloch, or silvery gibbons this primate is unique to Java.  They have long fluffy silver-grey hair, with darker markings on the chest and head.  Their long arms and legs, together with long fingers and reduced thumbs, are adaptations to make it easy for them to swing through the trees from arm to arm. Classified as endangered by the IUCN Red List it is likely there are less than 2,000 mature individuals living in the wild.
Major Threats
The most significant threat is the decline of habitat as the native forests of Java have been cut down for logging, agriculture and development. It is also common for juveniles to be caught and sold in the illegal pet trade.
The Aspinall Foundation in Java
We began our work in Indonesia with Javan gibbons in 2009, before extending our projects to include other species.
After several years of research our Javan Primate Rescue Centre was established and, in 2011, received its first intake of Javan gibbons in need of rehabilitation. Since then we have released over 80 primates back to a life in the wild. A combination of Javan gibbons, Javan langurs and grizzled leaf monkeys, they have included both rehabilitated animals from the pet trade in Indonesia and relocated animals captive bred at our two parks in Kent. 
In February 2016 we were delighted when a wild Javan gibbon gave birth to our first baby fathered by a young male rescued and subsequently released back to the wild. This birth marks an important affirmation that reintroduced gibbons can thrive and breed once returned to the wild, as we have seen with langurs too. It has also confirmed another important factor for future success at our Primate Project in Indonesia, which is that certain species in particular benefit from being released as individuals rather than in family groups created in captivity.  
Preparations for Transfer
Prior to leaving our wildlife park in Kent diets are gradually changed to bring them closer to the food they will have in their native homeland, and each animal is given a series of health checks over a period of several weeks. This process includes blood tests to ensure they are not only fit to undertake the rehabilitation process, but also that they do not harbour any diseases that may be transferred to the wild population post release.
We were already aware many of our Javan gibbons would prove positive for a particular strain of Hepatitis B, but for some time the unanswered question was where had they acquired the disease, and was it prevalent in the wild population? It took several years to carry out the necessary research and close co-operation with the Javan authorities to find the answer – not only is the virus widespread in the wild population but it is very specific to the species – identified as 'Javan gibbon Hepatitis B virus'. To find out more please read our blog.
What Awaits Them
Once the five Javan gibbons reached our centre in Java they entered a rehabilitation process. Our team at the centre monitored them as they adjusted to their new surroundings. There is no set time allocated to the pre-release stage as it can vary from animal to animal, but we anticipate 4- 6 months before release into the wild. Our team will continue to monitor their progress once released, and we hope future updates will include details of new mates and, ultimately, the birth of the next generation.
How You Can Help
The work carried out by The Aspinall Foundation is only possible with the support of individual donors. You can join us and help not only to protect the future for these five gibbons, but also support the work of our Javan Primate Projects. Please donate now.
Donate today
We are proud to be registered with the UK's Fundraising Regulator.