Our rhinos are not only living free, but have given birth in the wild.
Over the past 20 years, we have successfully reintroduced five Eastern Black rhino into South Tanzania
Eastern black rhino are the rarest of the three remaining rhino species in Africa. Our position as a world leader in captive breeding has enabled us to release rhinos as part of our Back to the Wild programme. The Aspinall Foundation have successfully had 41 rhino births in 41 years!  
We have seen 25 births to our released black rhino in Tanzania and South Africa with a total of over 60 descendants. Which has assisted in boosting the dwindling population of black rhino that are registered as critically endangered in the wild. 
June 2007
June 2012
Royal Visit
Mkomazi Sanctuary
June 2007
In June 2007 a male and female went from our park at Port Lympne in Kent to a reserve based in the Serengeti National Park in Tanzania, the first ever captive born rhinos to be reintroduced into the area.
June 2012
They were followed in June 2012 by one male and two females from the same park, this time for a life at the Mkomazi Rhino Sanctuary, also in Tanzania. As part of the preparation before leaving Kent, the rhino's diets were gradually changed and they spent time on the African Experience, a 140 acre site at Port Lympne Reserve, where they mixed with other African wildlife such as zebra, giraffe and wildebeest.
Royal Visit
Our rhino received a royal visit when Prince William came to Port Lympne. At the time he spoke out about the scale of poaching across Africa, a message he has repeated on many occasions since.  As reported in the national press Prince Harry has subsequently visited the reserve in Tanzania and seen the rhinos in their new home.
Most exciting of all, since release both females have given birth to healthy calves in the wild.
Mkomazi Sanctuary
Home to a founder population of eight rhinos and the first sanctuary of its kind in Tanzania, the Mkomazi Sanctuary was initially stocked by airlifting rhinos, from Addo National Park in South Africa. Mkomazi now has a healthy breeding number of rhinos with the adult females giving birth, some more than once.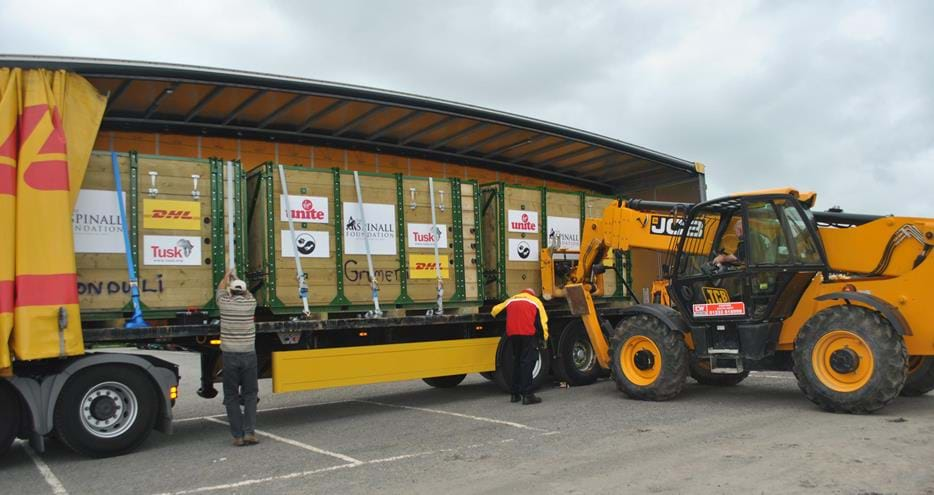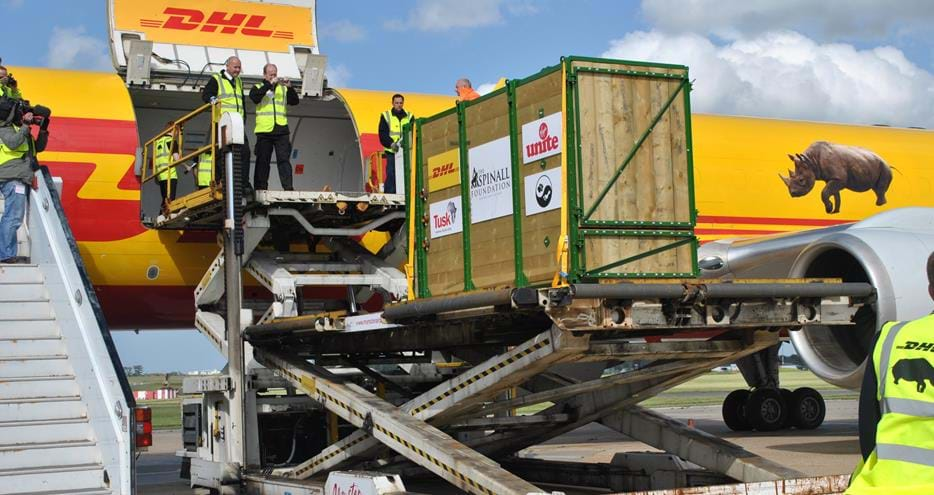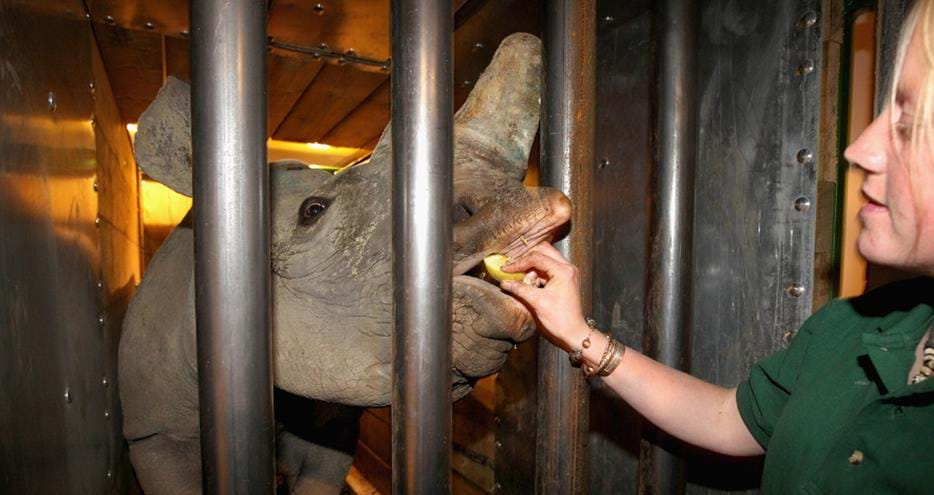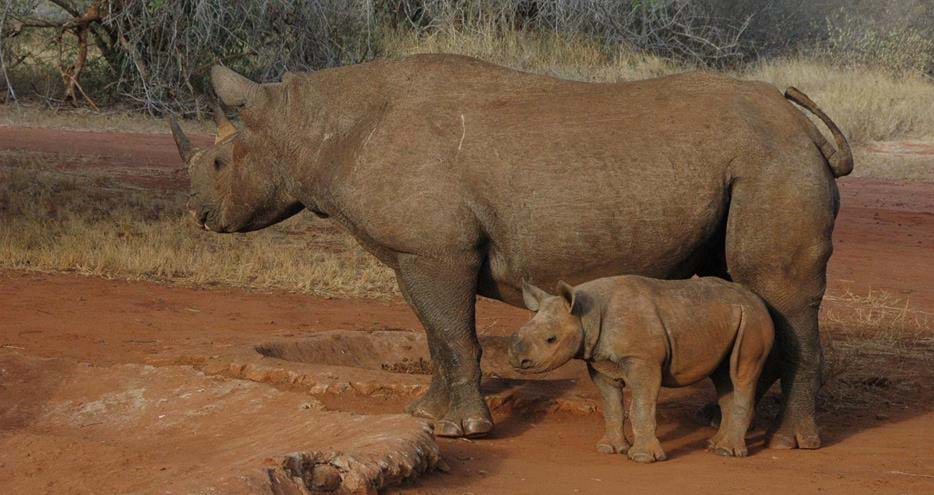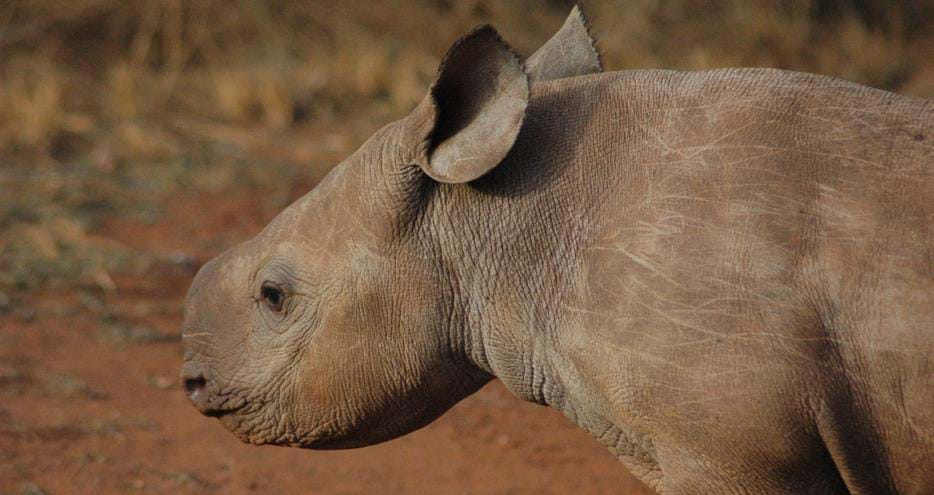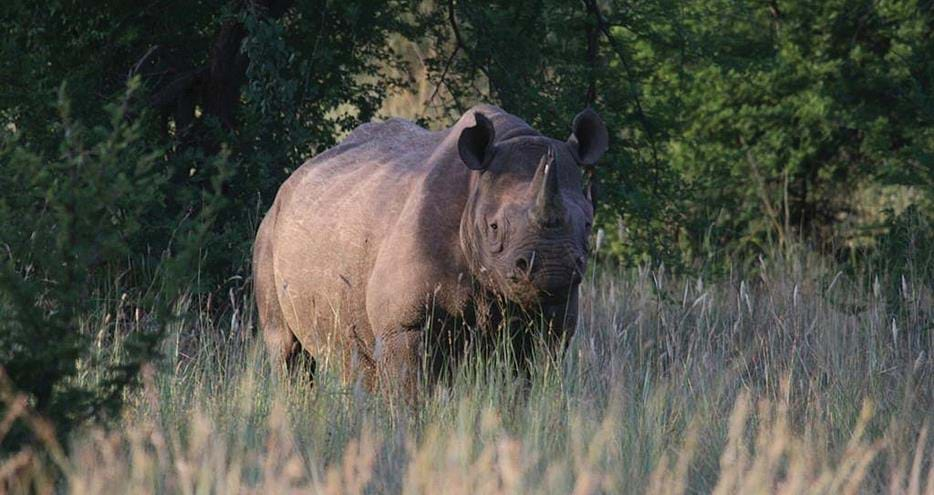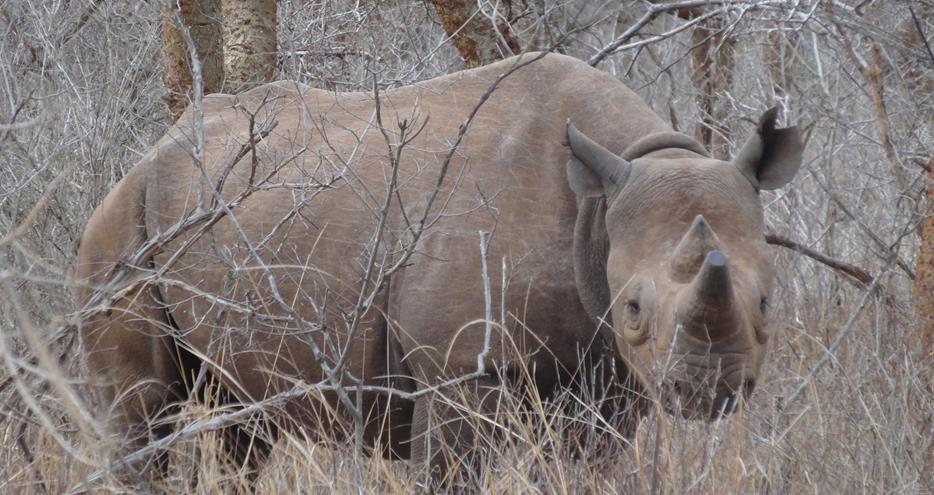 Donate
If you would like to help support the work being done to protect critically endangered eastern black rhino please donate here.
Donate