Animals Come First
Port Lympne Reserve is very different from a conventional zoo and we ensure that here the animals always come first.
We do our best to provide a fantastic visitor experience and we are constantly striving for new ways to ensure that we are one of Kent's best days out, whilst not forgetting the primary reason we are here – to ensure the survival of endangered animals.
The Reserve is a breeding sanctuary for rare and endangered species.  In the UK, we are the most successful breeders of clouded leopards and de brazza monkeys, and one of the most successful breeders of western lowland gorillas and fishing cats in the world. Wherever possible, we aim to return animals born at Port Lympne, to protected areas of their natural habitat.
Back to The Wild
Enrichment
Education Centres
Back to The Wild
Our Back To The Wild initiative has already seen an impressive number of animals born at Port Lympne, returned to their natural habitats.  Western lowland gorillas, black rhino, Javan langurs and gibbons, European bison and clouded leopards are now, not only thriving in the wild, but are also successfully breeding.
Enrichment
Enrichment is a way of making animals' lives interesting and varied. Our dedicated keepers incorporate animal enrichment on a daily basis.
The enrichments that we offer include Kongs for the painted dogs, bubble machines for our gorillas, exercise balls – ideal for the hoofstock including our giraffe, to kick around and head butt.  Feeder balls, puzzle feeders and cat toys, which our small cats adore!  It's not just toys though, our expert keepers are also master creators of rope swings, zip wires, platforms and climbing frames and their skills don't end there.  They also encourage scent enrichment for various animals with perfumes, plants and herbs!
You can get involved and help us continue to offer our animals interesting enrichments on our Amazon Wish List.
Education Centres
Our ongoing aim is to improve our education facilities so that we can appeal to a large and inclusive audience. 
In 2013 We were honoured to be an ICAP chosen charity.  Funds raised from ICAP enabled us to provide a dedicated education facility at Port Lympne.
This means that we can continue to spread the word about the importance of conservation to local schools and groups across a broad section of the community.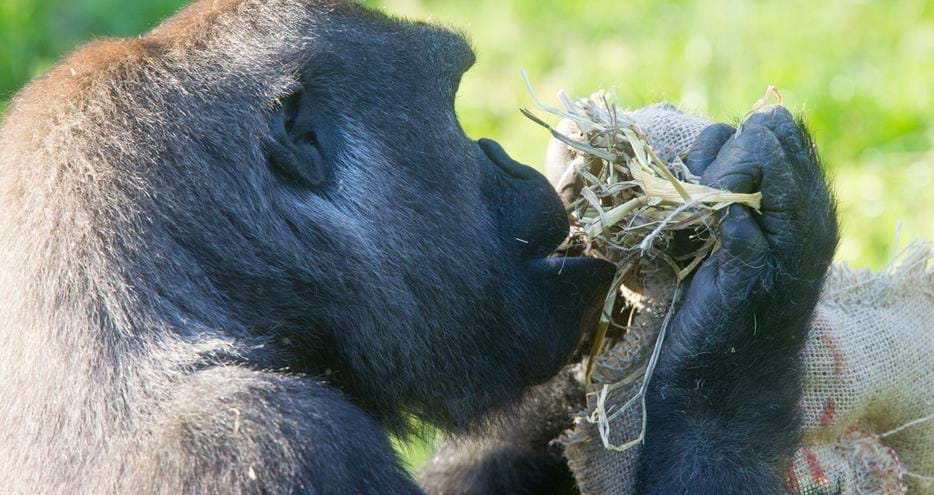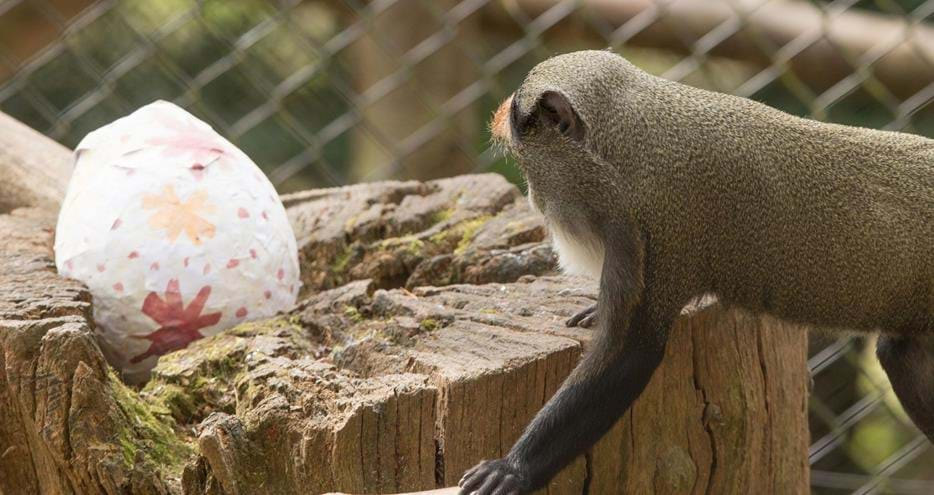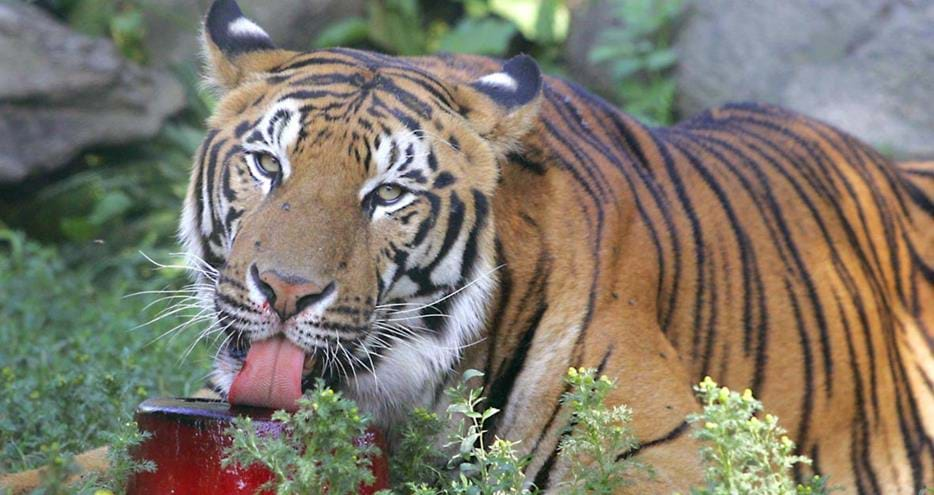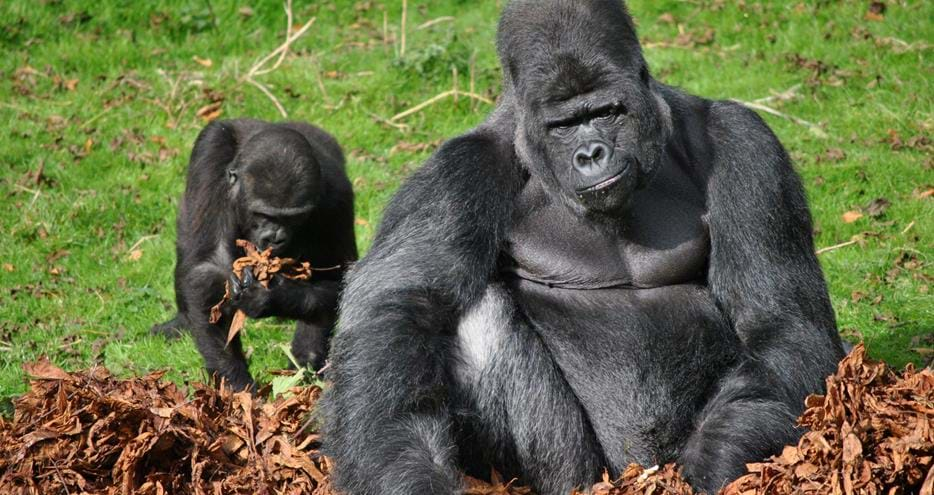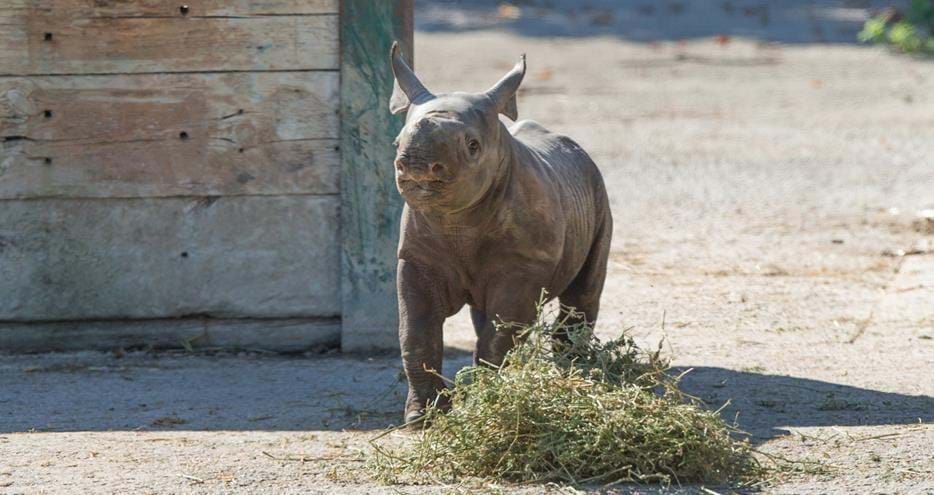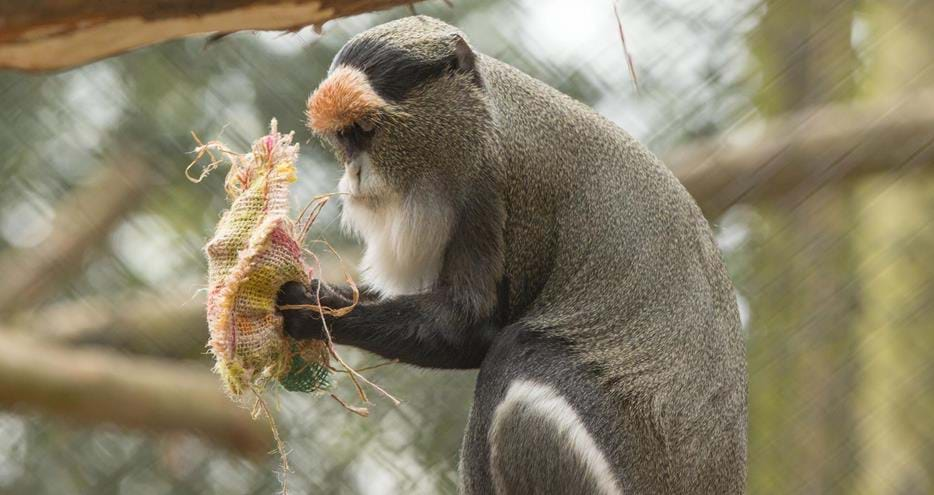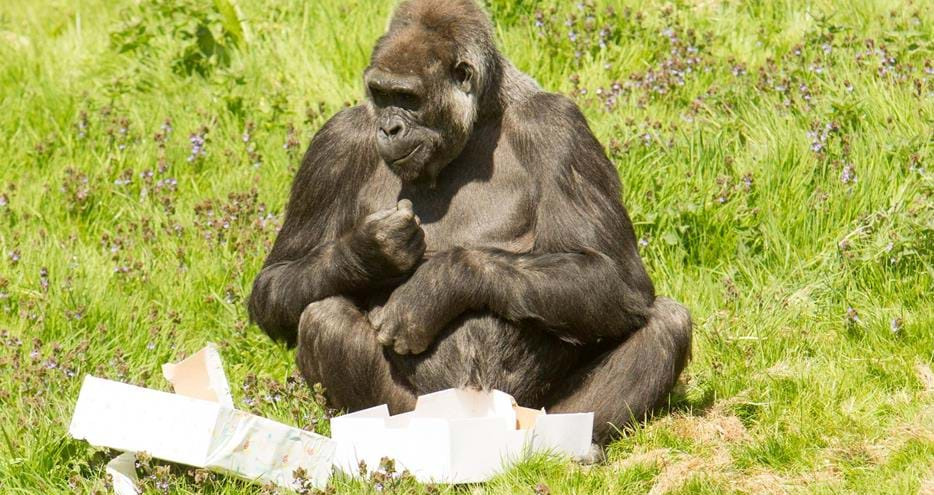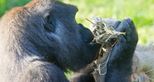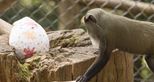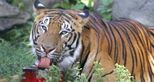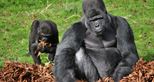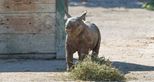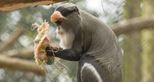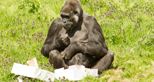 Specialist Diets
The food we feed to our animals is very important, not only the quantity but also the variety and quality.  Each animal has a diet tailored to its own individual needs. 
Gorillas and Primates
Rhinos and Hoofstock
Carnivores
Gorillas and Primates
Our primates receive somewhere in the region of 100 different types of food, including a huge variety of fruits and vegetables, many organically grown. We also work with the seasons, so while there are basics and staples available throughout the year, we can also offer a variety of treats including strawberries, raspberries, blackberries, and damsons.
A large variety of woodland browse is offered throughout the year from our own managed woodlands and we have an increasing number of in-house plantations on site, growing various species of bamboo and willow. We also grow our own herbs, which the gorillas especially love. 
Additionally the primates receive concentrated vitamin pellets, cheese, eggs, honey, peanut butter, yoghurt, mealworms, crickets and an ever increasing array of (appropriate) food items in order to maintain interest and stimulation. Winter treats for the gorillas include warming baked potatoes – not only a tasty treat, but also a perfect hand warmer!  Some of the small primates eat rose petals and leaves that have been picked during the summer months and frozen for use throughout the winter.
Our gorilla groups are particularly fond of hummus, dhall, mushy peas and marmite (mixed together!) Our team put the mix into honey pots around the enclosures and our gorillas use sticks to scoop out the savoury dip.
Scatter feeds are offered up to 6 times daily, which stimulates natural foraging behavior and helps promote and encourage general activity and interest in the animal's environment. 
Rhinos and Hoofstock
The hoof stock and our herd of black rhino enjoy a wide variety of vegetables, pellets and browse; along with small amounts of fruit as occasional treats. Our keepers use a variety of techniques at feeding times to keep things interesting, including scatter feeds, hanging branches, and silage that we collect in the summer and store.  Linseed cakes and balls are particularly popular with our rhino and help to promote healthy skin and nails!
Hay, lucerne, wheat and barley straw are the principal bulk feeds. Complex grains such as flaked maize, oats and wheat are offered in small quantities, mainly during the winter time, to provide additional energy and our plantations provide a wide range of woodland browse - Our black rhinos particularly like field maple, willow, oak, hawthorn, apple, wild cherry and blackthorn.
Carnivores
The carnivores receive a hugely varied diet ranging from beef, mutton and horse to goat, rabbits, rats, fish, crayfish (not European crayfish), chicken, chicks, duck, quail, pheasant, mice, squirrels and pigeons are also regular snacks.
Meat is fed both on and off the bone and our expert keepers design a variety of ways to make feed times interesting, including zip wires encouraging the cats to jump and pull their prey, or the dogs to work as a team to eat their meal.
To replicate how the carnivores feed in the wild, we don't feed huge portions of meat every day, this aids digestion and ensures that they are in tip top condition.
Walmestone Growers
Helping us to feed the freshest food to our animals
The vegetables, herbs and fruits for our animals are locally sourced and delivered to the wild animal parks twice a week, ensuring that our animals are getting the freshest produce available – often picked and delivered on the same day!
We only feed the best quality produce to our animals and often use the same local suppliers for our on-site restaurants.