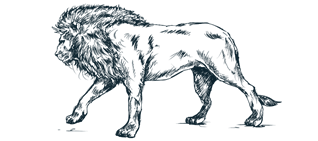 LIMITED AVAILABILITY
Experience lions in the most unique way
Lion Lodge is the most luxurious overnight accommodation at Port Lympne Hotel & Reserve in Kent. This fully immersing experience gives guests the chance to sleep with lions! These unique lodges, named Kikuyu and Jibana, offer guests the incredible opportunity to immerse themselves in the lives of Kamari and Hasani, our truly majestic African lions. 
The first of its kind worldwide, the Lion Lodges are timber clad, Manhattan loft style buildings, set within the lion's natural and spacious habitat. Featuring picture windows in both the master bedroom and the open plan living area, guests will be just a breath away from magnificent lions.
For the chance to sleep with the lions call 01303 234112 and book now.
Be part of the pride
Your accommodation
Location
Exclusive access
Safari experience
Eat & drink
Pricing and booking
Be part of the pride
A unique and immersive overnight stay, where you can wake up to a lion at your window! Enjoy stunning views of the Kent coast from your private balcony and explore the Reserve by golf buggy.
Your accommodation
The beautiful living area, expertly designed by The Aspinall Foundation's Head of Design, Victoria Aspinall, features a huge open fire place, underfloor heating, and bespoke furniture. Designed to sleep four, the king size master bedroom has a prime view of the lions, whilst a comfy mezzanine level, accessible via a spiral staircase, offers an additional two single beds. An industrial-chic wet room with monsoon shower is complimented with Bamford organic toiletries. 
For a truly unique experience, guests can relax in the Scandinavian outdoor baths built on raised, secluded platforms, overlooking the lions. The perfect Instagram shot!
Location
Partially set within the lion habitat, floor to ceiling windows offer an incredible view into the lion's world, whilst the open plan living area doors lead to your private garden overlooking the 600-acre wildlife reserve with stunning sea views.
Guests can explore the reserve via golf buggy in their own time, spend an afternoon on safari, or simply relax in the lodge's private gardens. 
Exclusive access
You will have exclusive access to Port Lympne Hotel & Reserve during and outside of normal visitor hours from the day of your arrival to the day of your departure. The check-in time for your stay is at 2pm and the check-out time is at 12pm. You can visit both wildlife parks - Howletts Wild Animal Park and Port Lympne Hotel & Reserve - from 9.30am to closure. You can use a golf buggy for the whole duration of your stay to explore the Port Lympne Hotel & Reserve (with a valid driving licence).
Safari experience
All of our short breaks guests have a safari included in the cost of their stay. Your safari will take you on an adventure through our South American, Asian and African Experience zones where you will see spectacled bears, giraffe, zebra, wildebeest, camels and more.
Eat & drink
Choose from a variety of home cooked dishes, using local produce and ingredients grown in our kitchen gardens at our onsite restaurants and cafes. Enjoy gluten friendly pizza and authentic Italian dishes at Babydoll's Wood Fired Pizza, or bistro style dishes at Port Lympne Hotel Restaurant. Alternatively, relax in the tranquillity of the unique Moroccan Courtyard at (open spring & summer) Port Lympne Hotel, serving breakfast, lunch, afternoon tea and dinner.
Pricing and booking
Prices from £1,650. For more information, you can book online, call 01303 234112 Monday to Sunday between 9am to 5pm, or fill in our simple online form at the end of the page and one of our team will be in touch.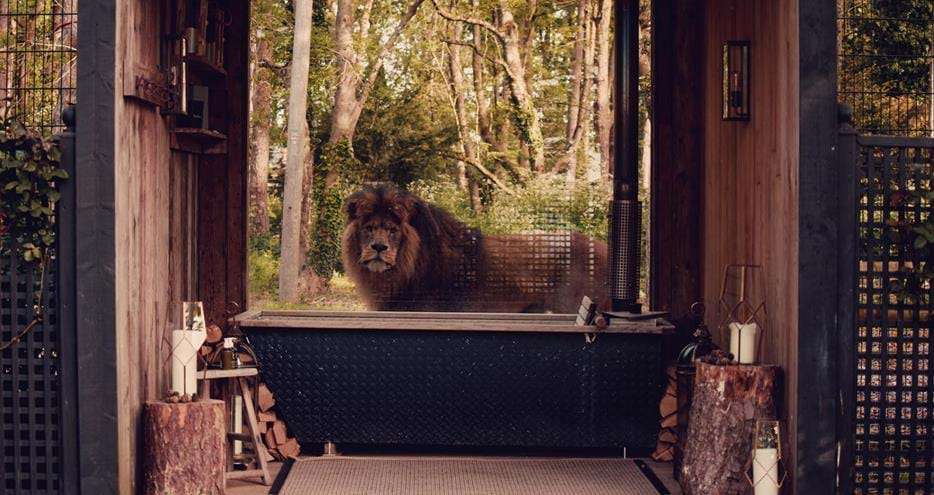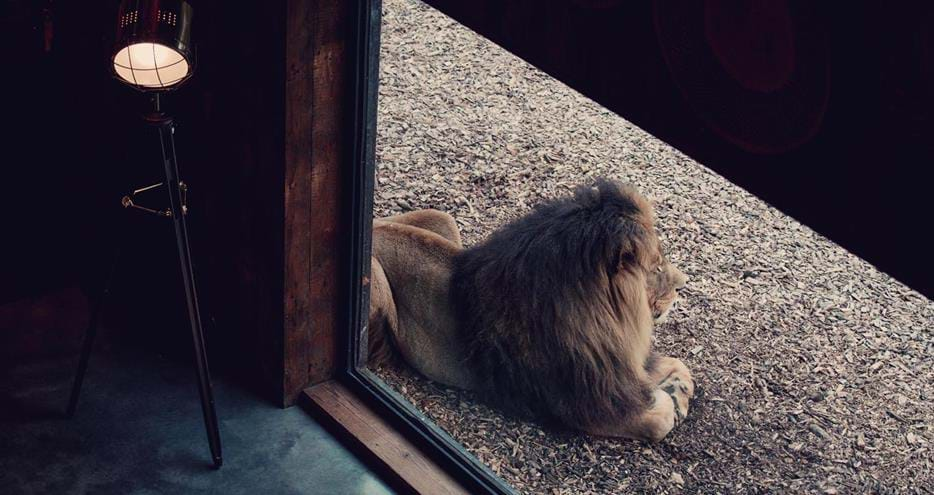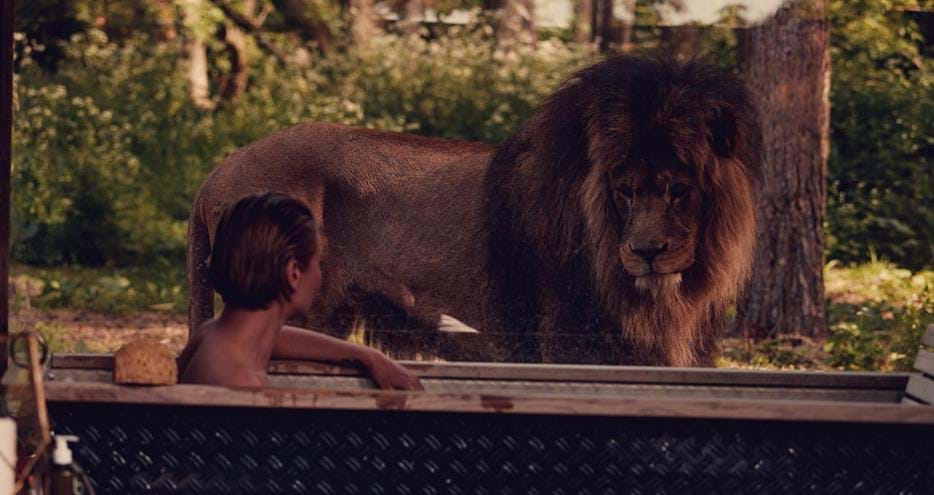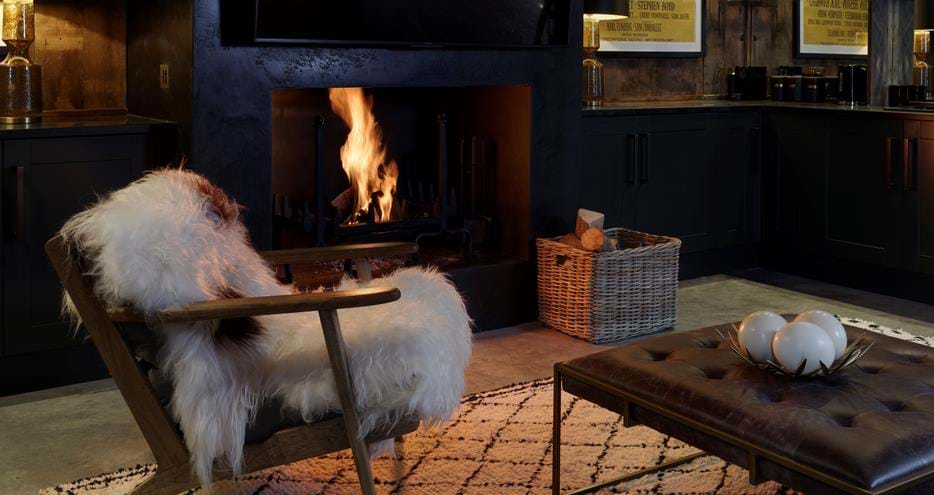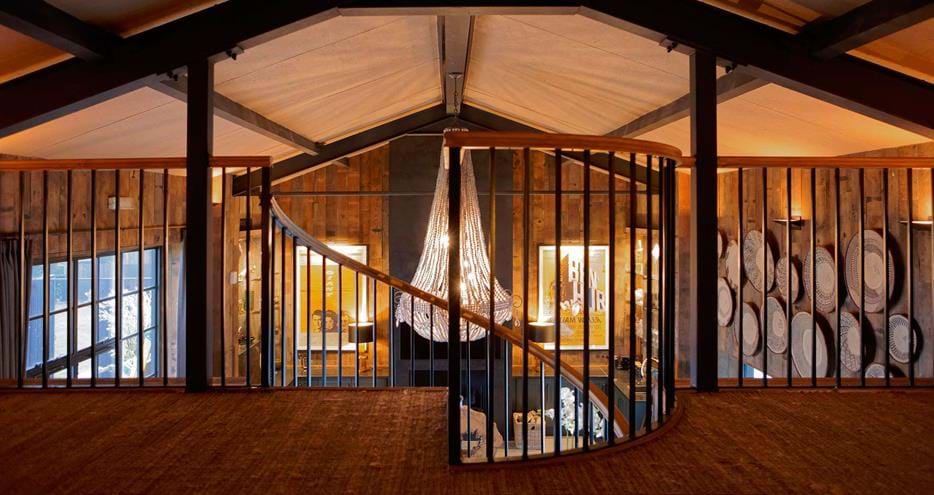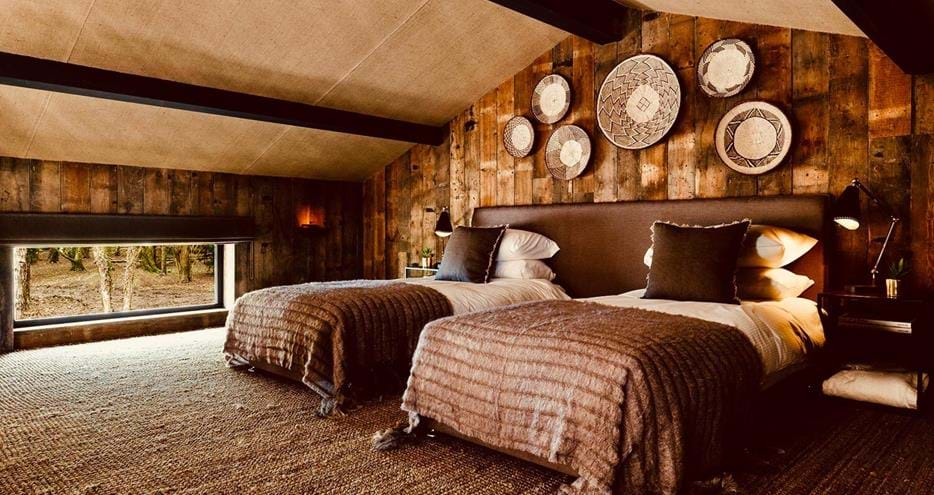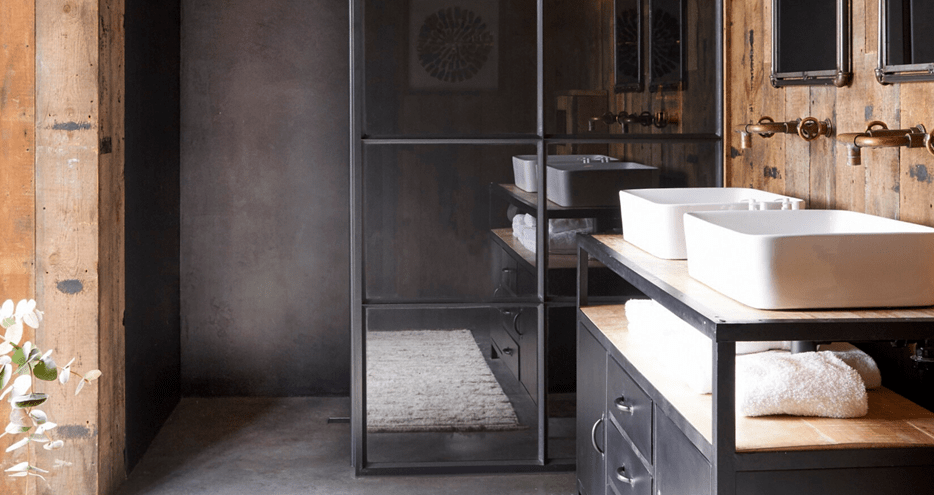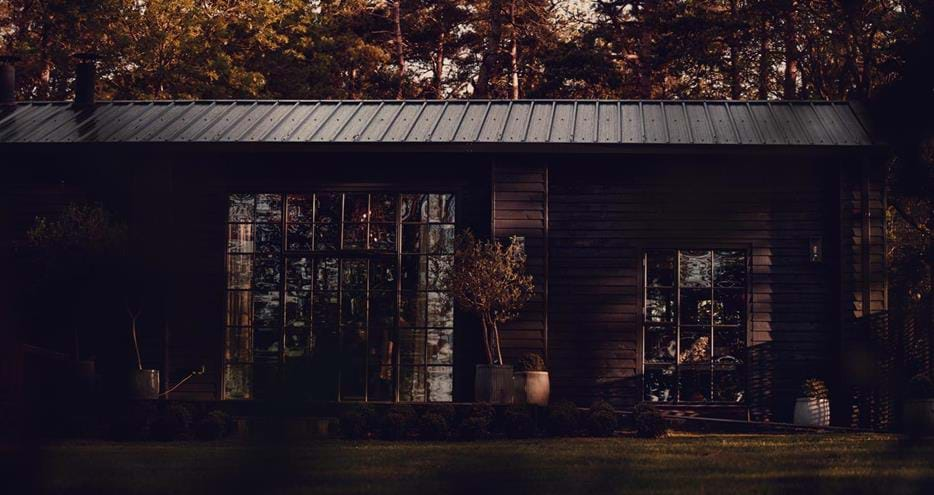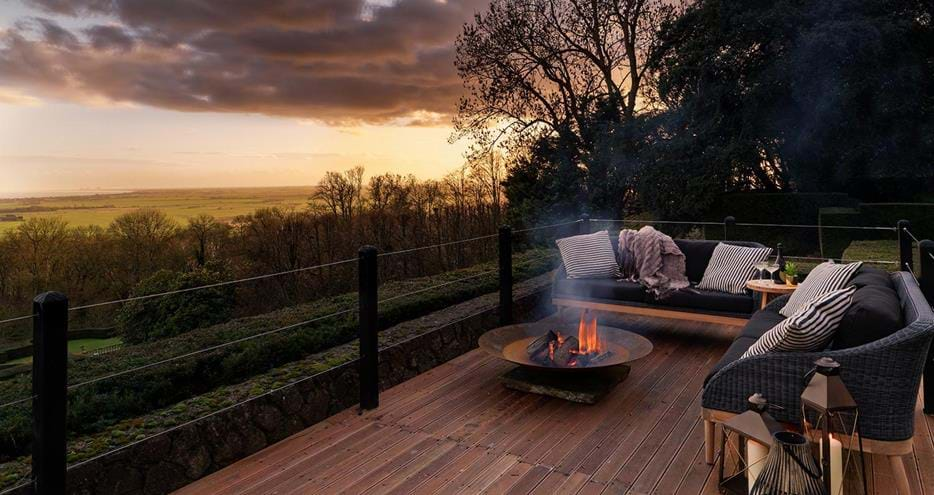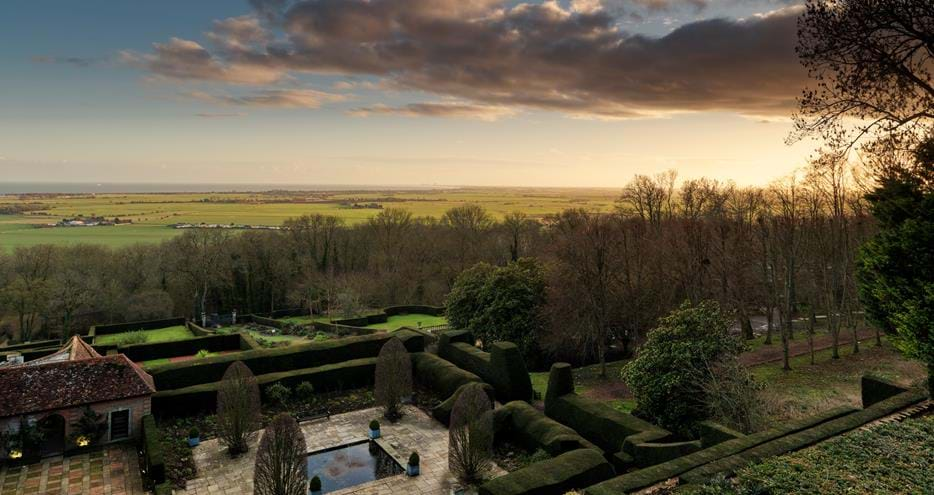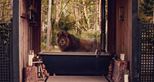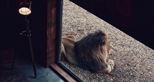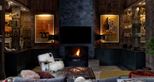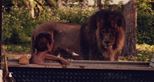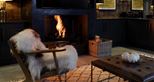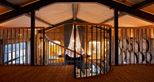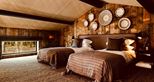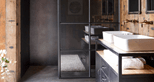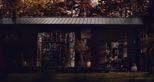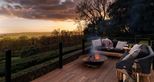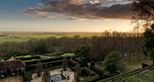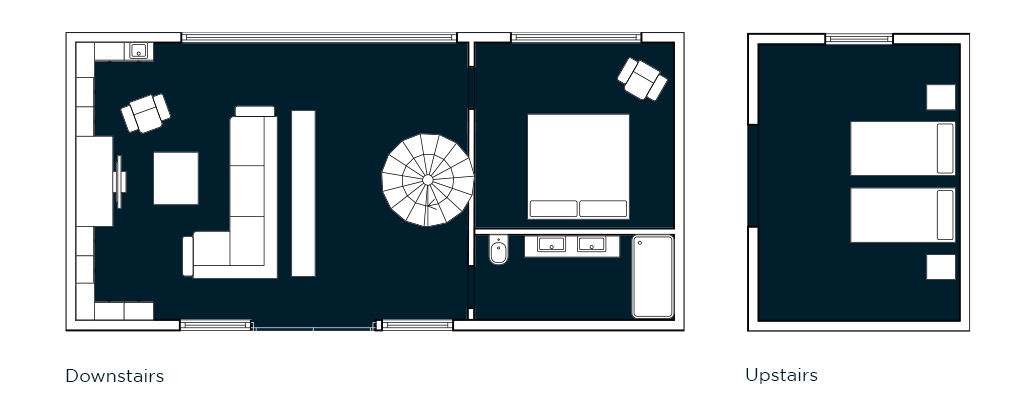 Lion Lodge includes all your basic necessities as well as completely unique amenities such as a living room view of our pride and an outdoor bath, meaning you can relax, recover, and settle in for an unforgettable break.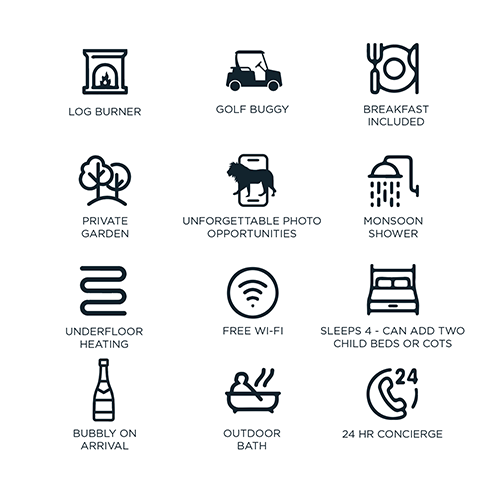 What's Included
Stay at Lion Lodge for up to 4 people (one king size, two single beds)
Full English breakfast
Entrance to Port Lympne Hotel & Reserve and Howletts Wild Animal Park (from 9.30am on the day of arrival until closure on the day of departure)
Safari experience
Access to the park's

 

restaurants
Welcome drinks 
Golf buggy (from check-in on day of arrival until check-out on day of departure. Valid driving licence required)
Use of the outdoor Scandinavian bath
4K TV
Nespresso machine
Games & books
Complimentary Bamford organic toiletries
Bathrobes, slippers & hairdryer
Free WiFi
Free on site parking
Meet the animals
Port Lympne Hotel & Reserve is home to amazing wildlife and incredible views. See over 900 animals and over 75 species at this award winning park. As well as the lions who live just a whisker away, you'll also discover gorillas, bears, cheetahs, giraffes and many more as you explore the rest of the Reserve.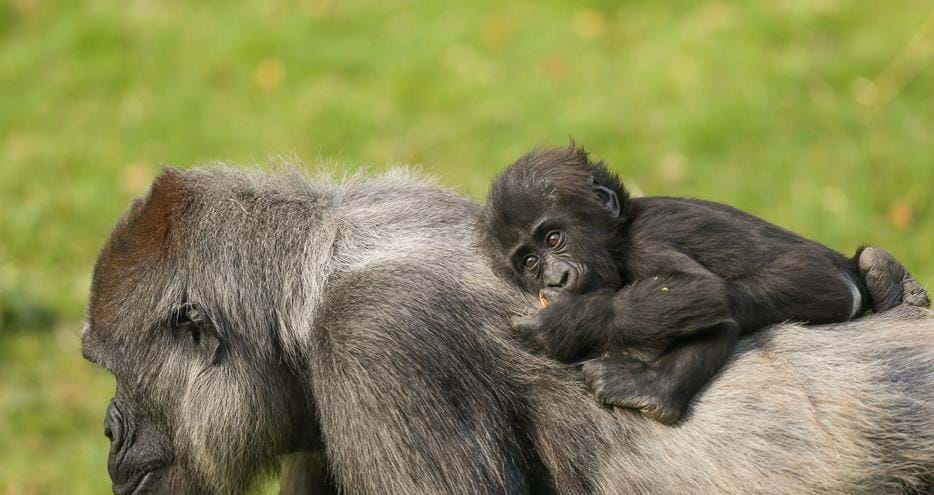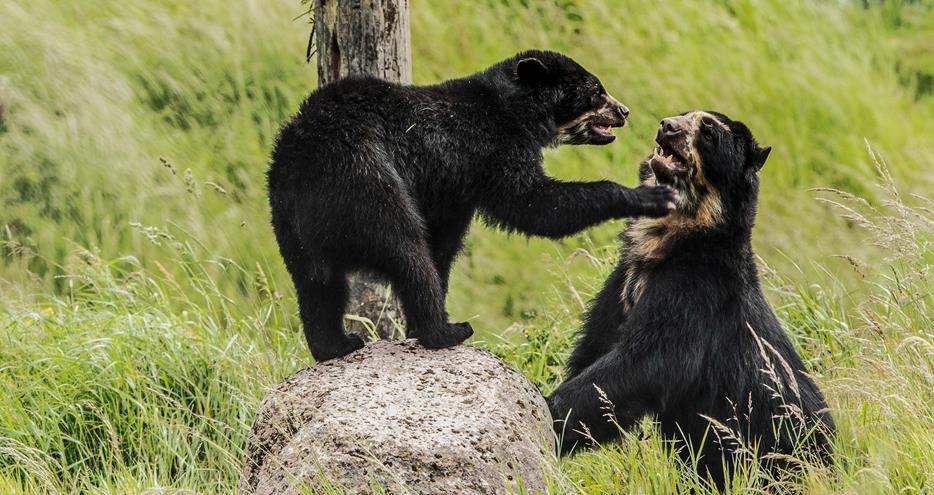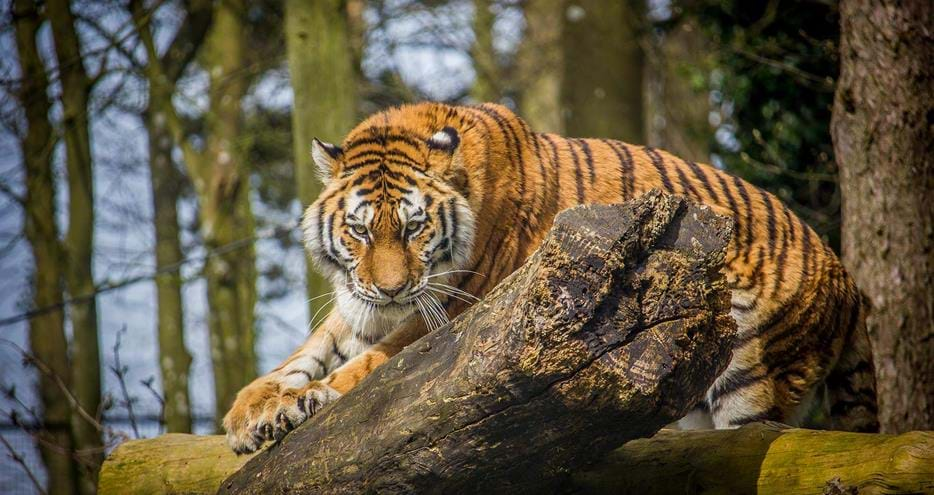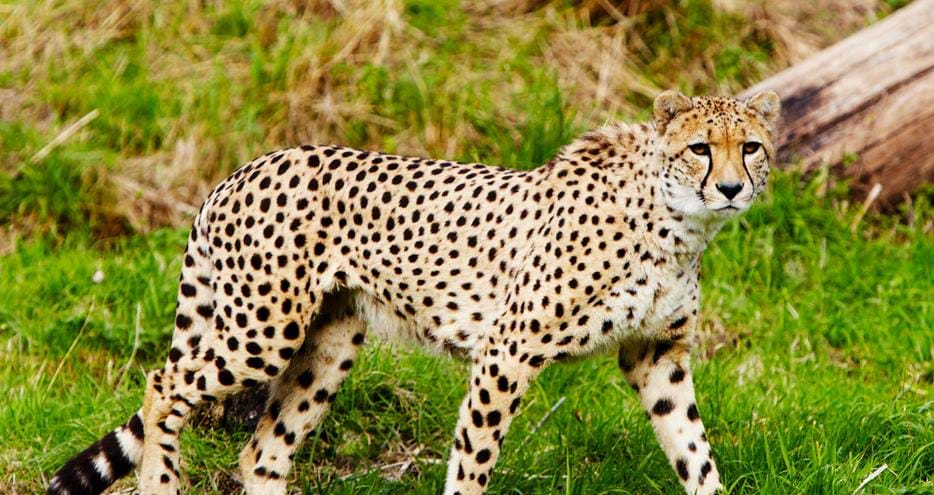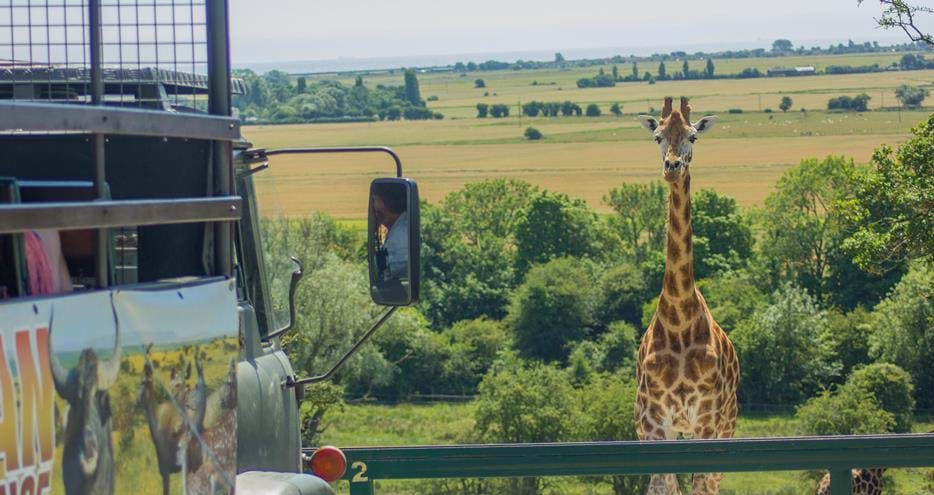 Explore the reserve
There's so much to see and do at Port Lympne Hotel & Reserve that you'll want to stay longer! Enjoy our amazing animals, visit our landscaped gardens, take in the views from the Trojan stairs and even visit Dinosaur Forest. There's plenty to keep you entertained during your stay.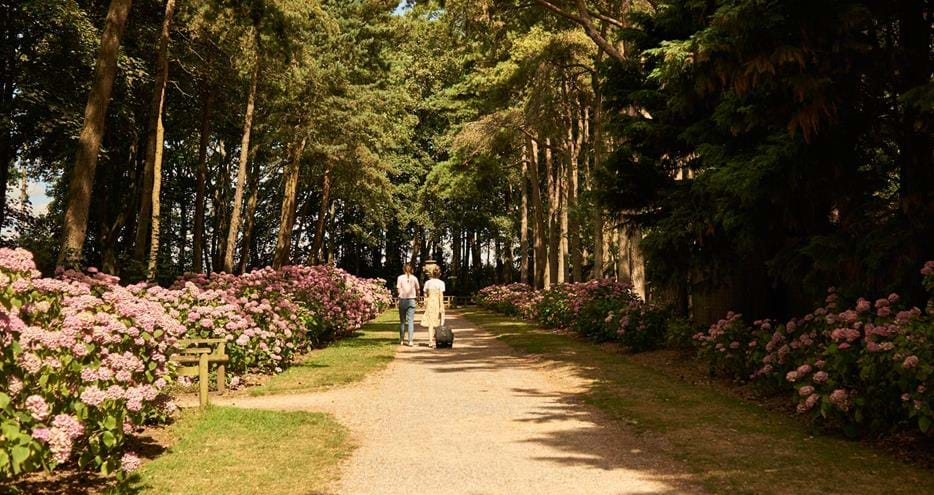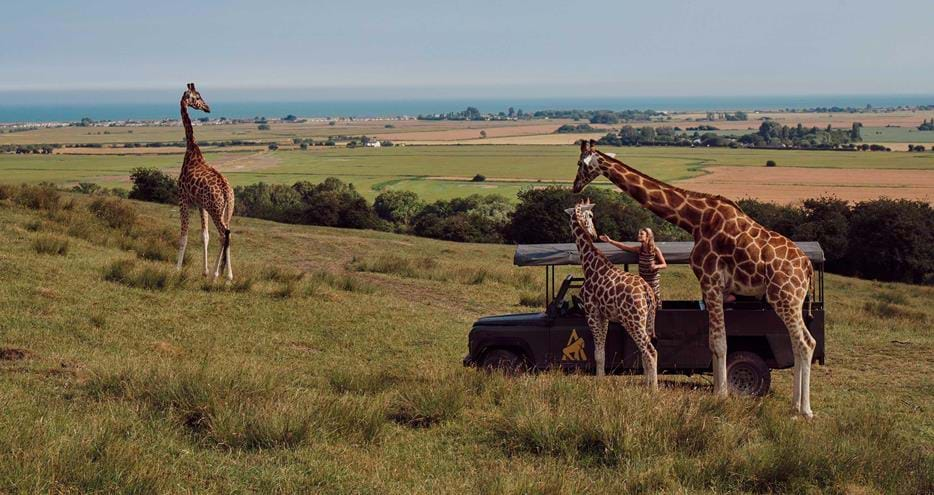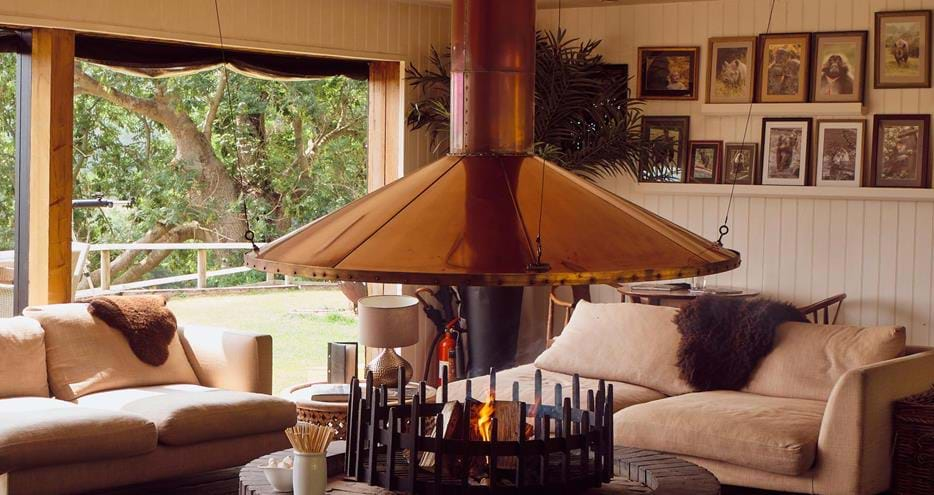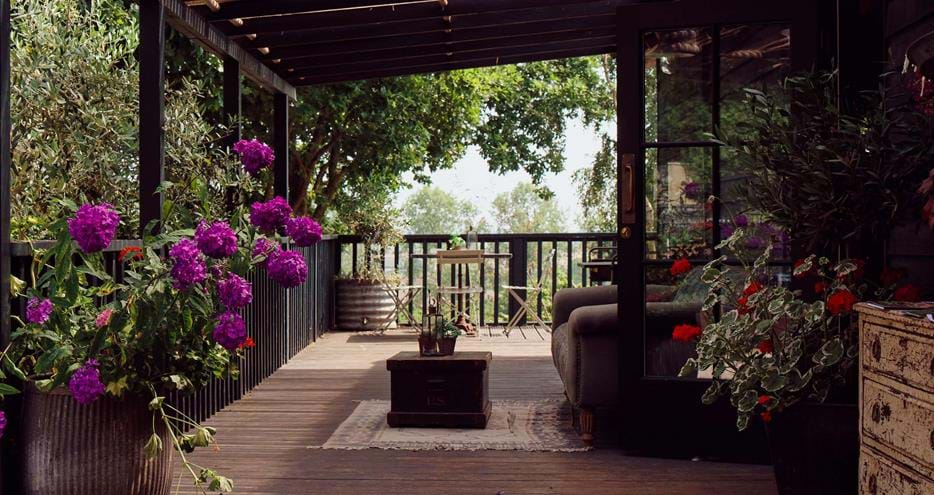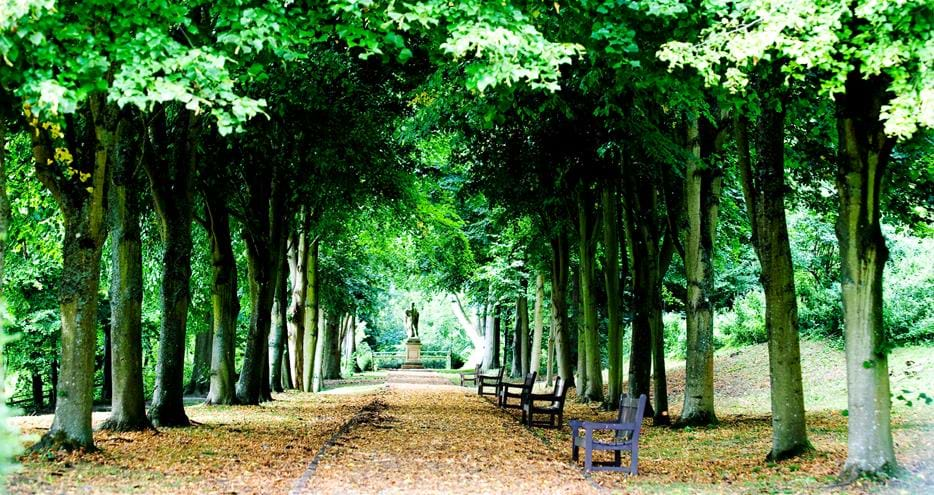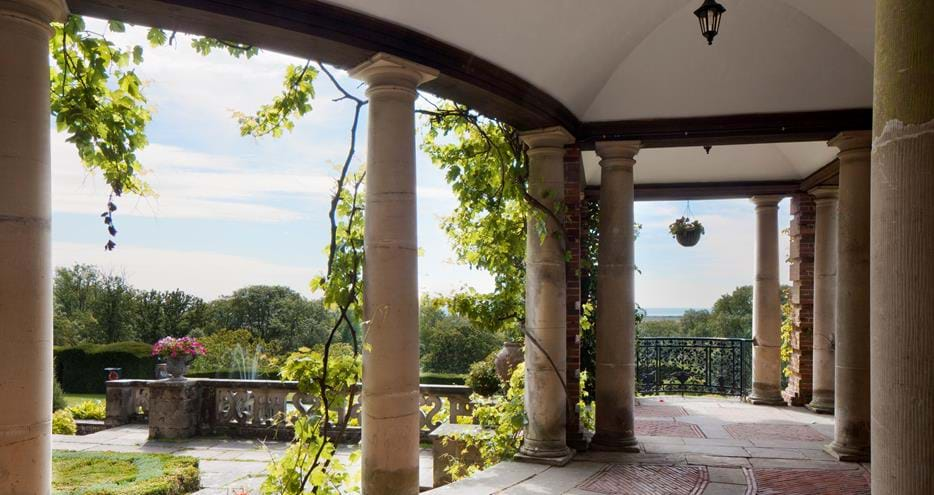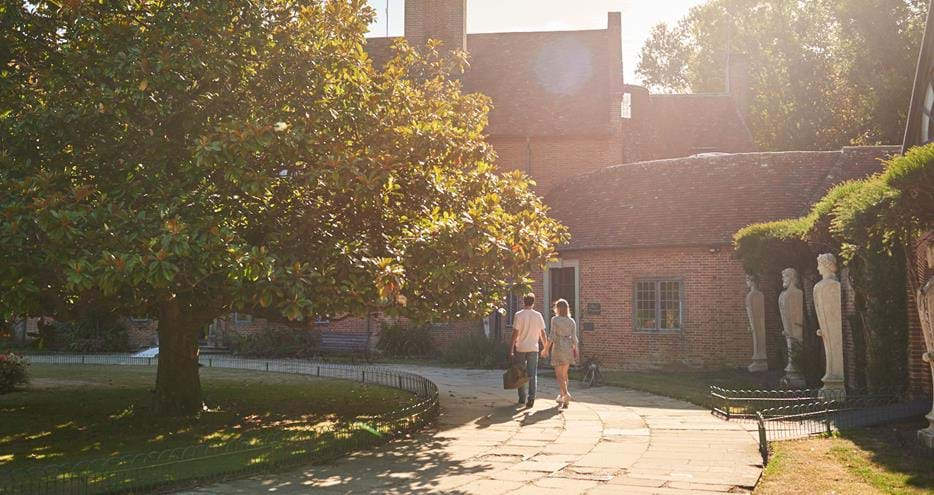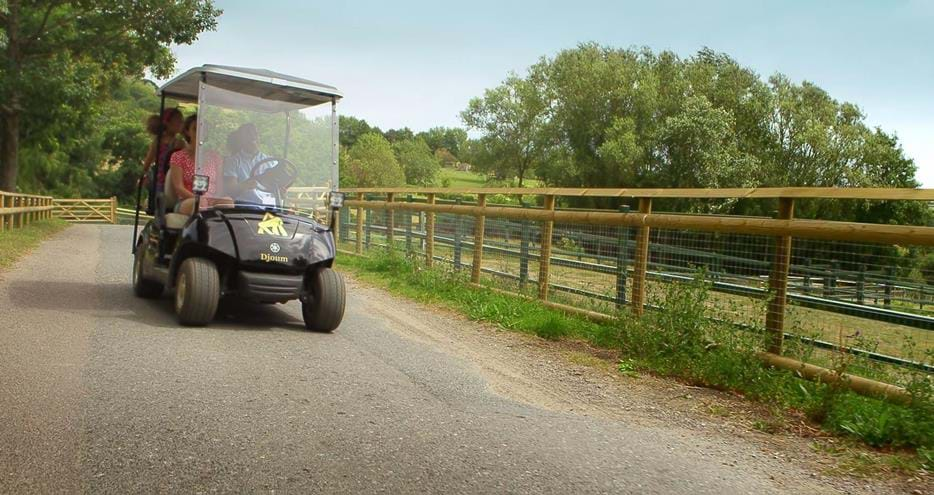 You may also like
With 14 different ways to stay, we're certain we have the perfect accommodation for you at Port Lympne Hotel & Reserve. Don't forget that our unique accommodations can be booked as part of your conference or private event.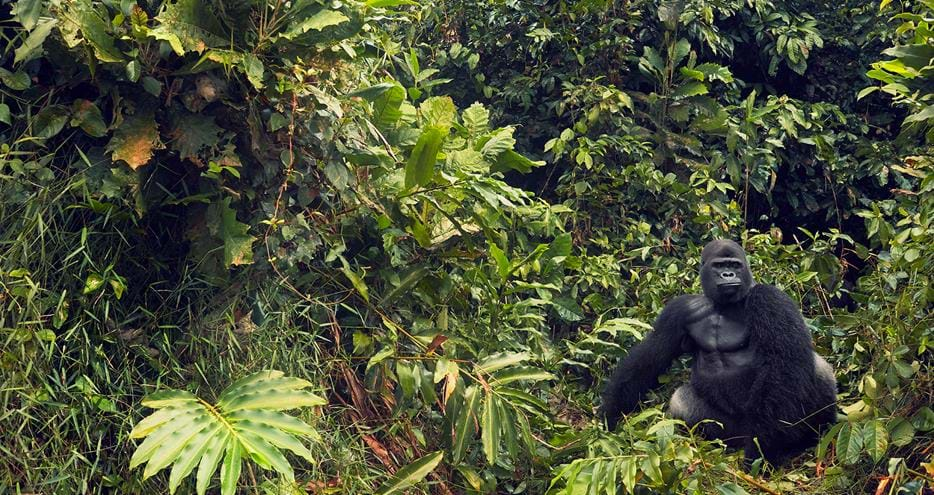 Back to the Wild!
With your visit and stay you contribute to our greatest mission, getting the animals 'Back to the Wild'. This initiative has already seen an impressive number of animals born at Howletts and Port Lympne returned to their natural habitats. Your help is vital for our worldwide conservation projects.
Book online
For more information or to enquire about gift vouchers for our short breaks, you can call 01303 234112 Monday to Sunday between 9am to 5pm, or fill in our simple online form and one of our team will be in touch.