Book now
A warm welcome and good food awaits you
Join us in The Garden Room Restaurant & Bar for the ultimate time-honoured family tradition of a leisurely Sunday roast at Port Lympne Hotel & reserve in Kent.
Originally the stable yard of Sir Philip Sassoon's country estate, The Garden Room's warm, family-friendly ambience complements exceptional, unhurried food as you dine in the same surroundings as Winston Churchill, Charlie Chaplin and many other famous former guests to the historic Kent mansion.
Home made & locally sourced
Choose from from classic roast sirloin of beef in rich red wine gravy, succulent chicken breast or confit duck leg.  All our Sunday roasts are served with cauliflower puree, garden-fresh vegetables, golden roast potatoes and Yorkshire pudding.
Our chefs take great pride in sourcing the finest quality local ingredients and serving seasonal home made dishes to satisfy all appetites. 
Sample Sunday lunch menu     Sample children's Sunday lunch menu
Please note: Sample menus are for informational purposes only and are subject to change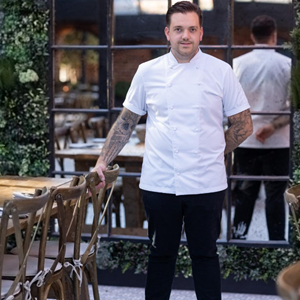 Executive Chef at Port Lympne Hotel & Reserve

Lee Edney

Our Sunday Roast menu is a celebration of Kent's exceptional local produce.
Restaurant Manager

Sam Harrington

The Garden Room wine list has been carefully-selected to compliment our delicious menu. My team and I would be delighted to recommend the perfect pairing for your Sunday Roast.
How to book your Sunday roast
Take a break from exploring the Reserve to relax with a Sunday roast lunch, before heading back out to spot the endangered animals dotted around the Kent countryside.  Or just pop in for lunch at the historic mansion set within 14 acres of landscaped gardens.
Served 12:30 - 7:30pm every Sunday, The Garden Room's roast menu is available from £33pp for 2 courses and £38pp for 3 courses for Park members or overnight guests.
Local residents can book a table for £42pp for 2 courses or £47pp for 3 courses, including admission to the stunning grounds and gardens of Port Lympne Mansion. For a £6 supplement, guests can gain full access to the reserve and Port Lympne's iconic safari experience.
Guests must arrive at the reserve before last admission at 4pm.
A £20 deposit is required at time of booking. The value of the deposit will be deducted from your final bill. Deposits are non-refundable or transferable.
Please contact the team on 01303 234101 or email us to add admission to the Reserve including our iconic truck safari, or an animal encounter to your reservation.
Book your table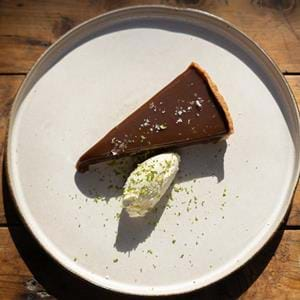 October 2020

Angela Cole - KentOnline

There was nothing on the menu that wasn't perfectly cooked, presented and served - and don't skip the puddings, as they are a highlight. We all need a bit of a treat right now and you don't get a much more special day out than a sumptuous meal with chandeliers overhead and the chance to see lions and tigers on your way back to the car.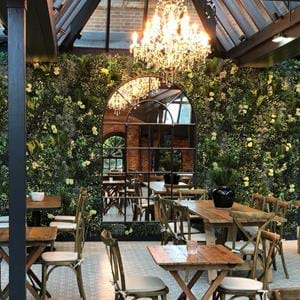 August 2022

insideKENT

A grand conservatory echoing the exotic style of both the mansion and the reserve itself, The Garden Room is a further extension of the illusion that guests are not in the home counties, but instead, a luxury resort in a distant foreign land.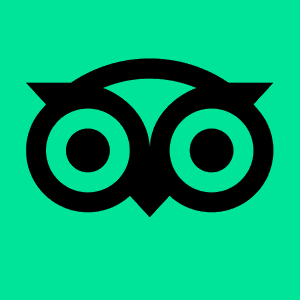 Tour730491 via Tripadvisor

Chandeliers, fizz and monkeys!

Took our teenage daughters for a birthday meal. Beautiful decor. Excellent and delicious food. Glass of bubbles. Attentive intelligent happy staff who were able to assist with gluten free ideas and options. Walked out to a starry sky and howling monkeys…magical and unique.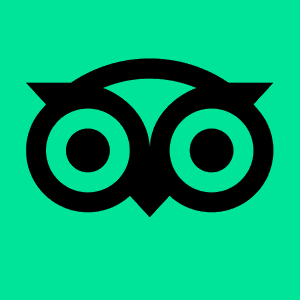 Westhamcastle via Tripadvisor

Faultless! Amazing food, service and cocktails

We had dinner here while staying overnight at the reserve, couldn't fault the friendly chatty staff, amazing food and lovely atmosphere. Would definitely visit again, one small point would be not a huge choice and I did struggle to pick a dish but that's not a negative maybe a special or two would be an added bonus? We also had some great cocktails.
Find us
Port Lympne Reserve, Lympne (Nr Hythe), Kent, United Kingdom, CT21 4LR