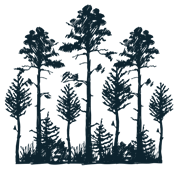 Escape To A Forest Hideaway!
The secluded Forest Hideaway provides accommodation sheltered by towering pine trees and surrounded by the calls of the wild. Stay in a cosy, rustic den under the stars and be awoken by the nearby sounds of lions and tigers roaring.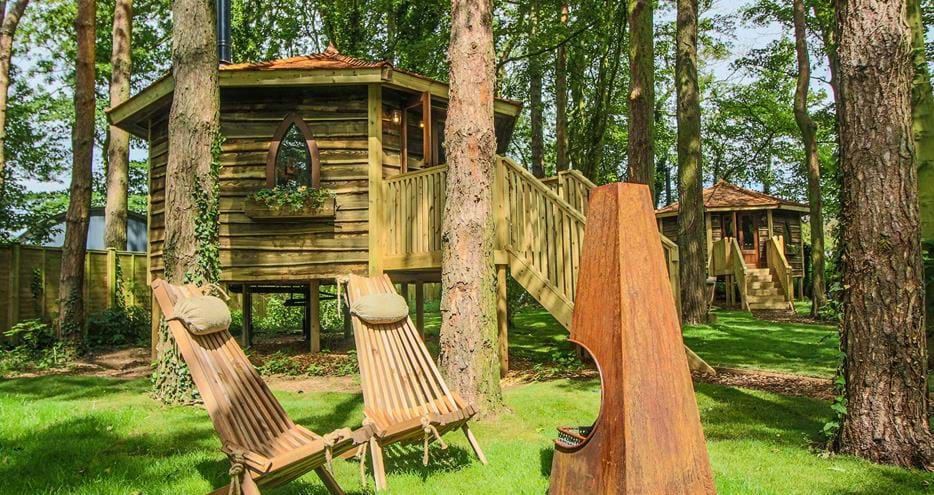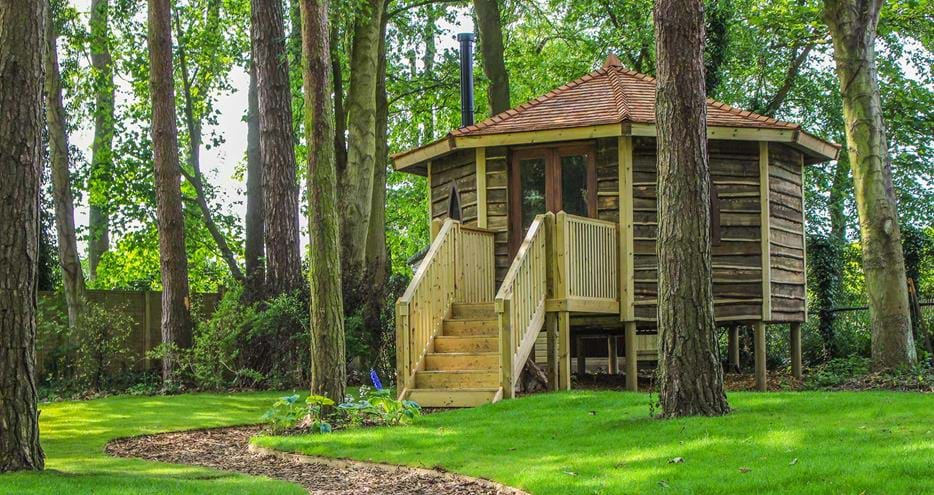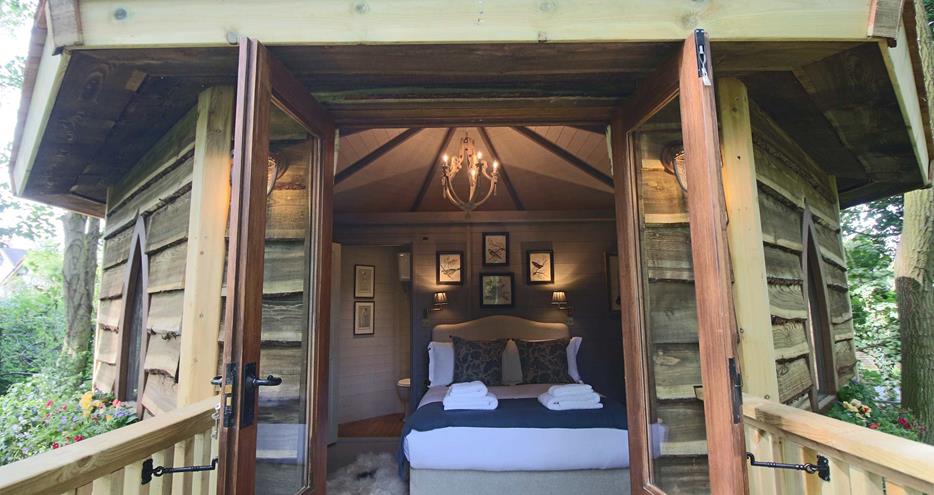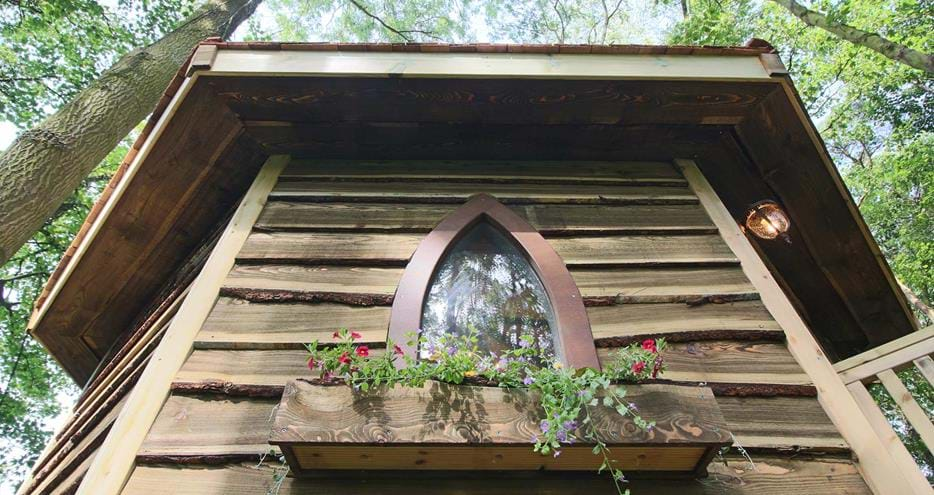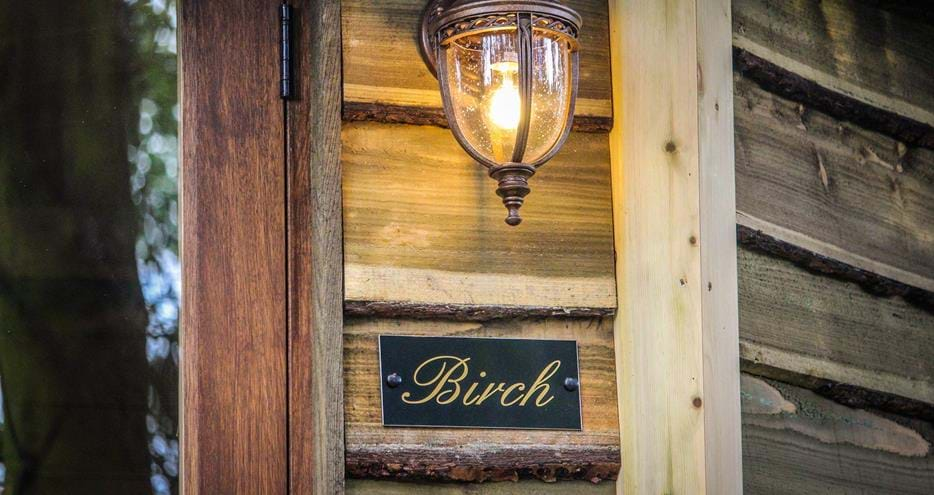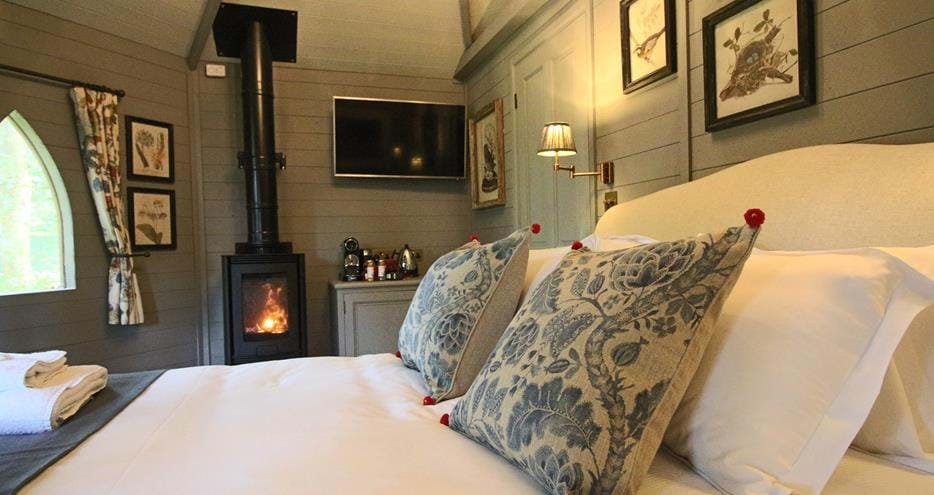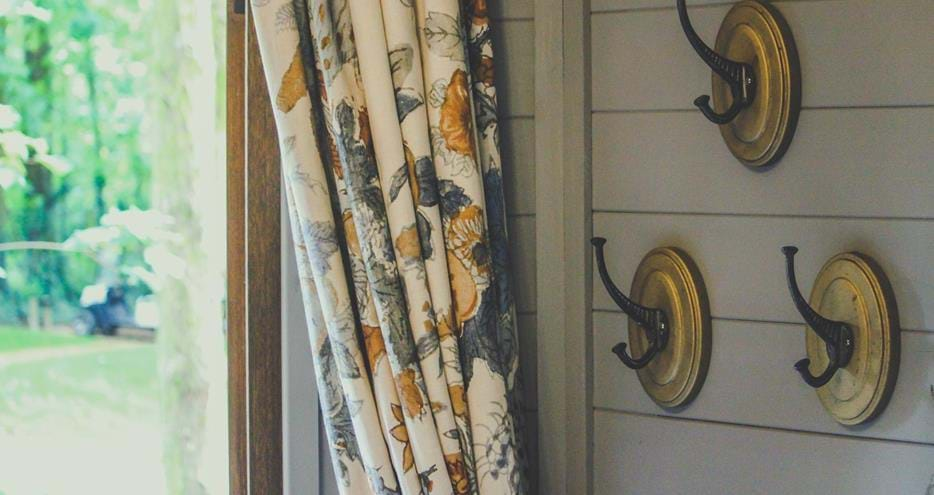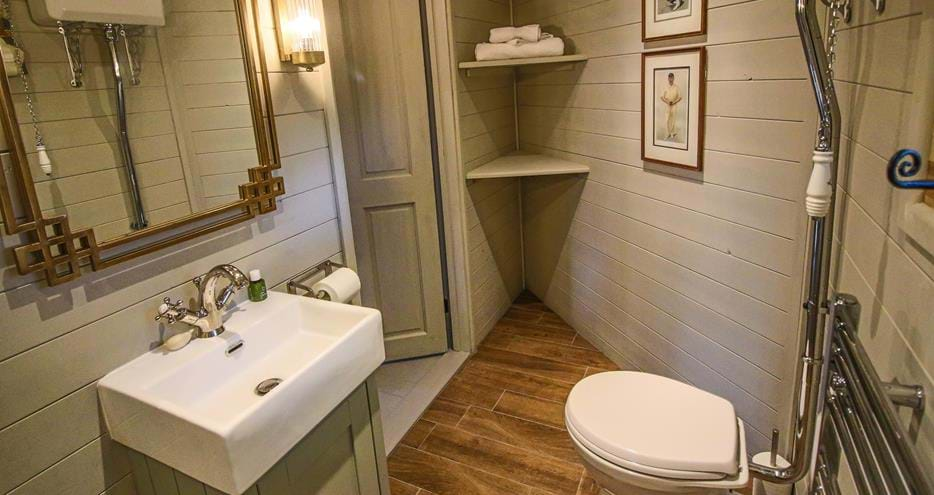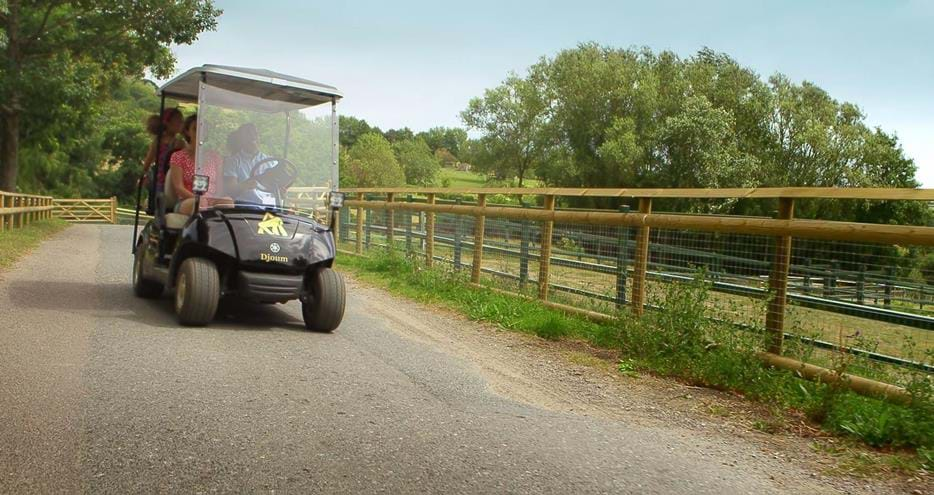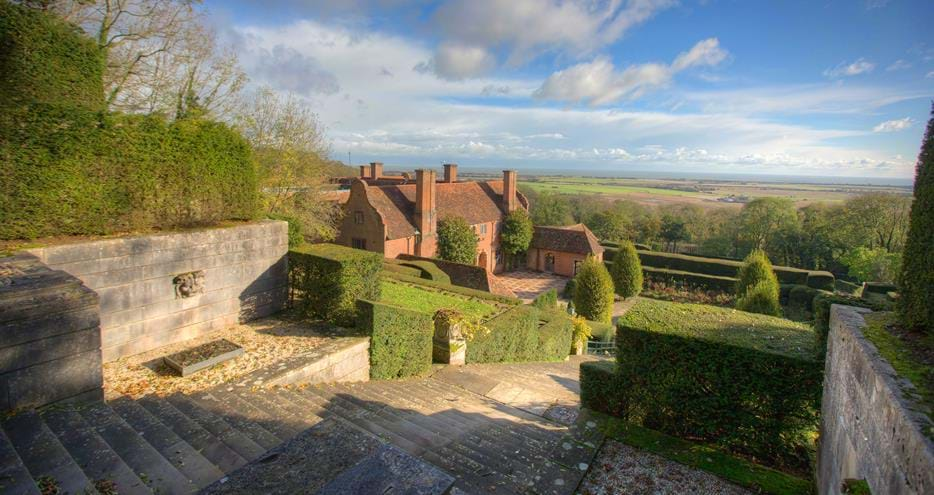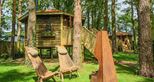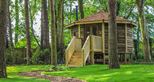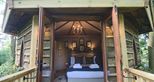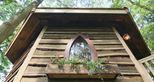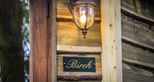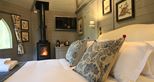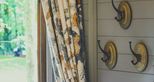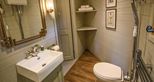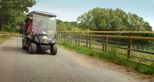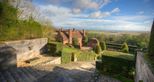 Your Accommodation
Location
Exclusive Access
Safari experience
Eat and Drink
Pricing and booking
Your Accommodation
With a double bed and a pull-out sofa bed, your Forest Hideaway is a cosy wooded den ideal for families with children under eight years old with a double sofa bed.
There's an indoor wood burner to keep you warm on chilly nights, plus a log burner, an ensuite with a monsoon shower and complimentary Bamford products and each Forest Hideaway has a fridge, tea and coffee making facilities and a smart TV.
Location
Set amongst towering pine trees, close to our lion habitat, you'll be surrounded by nature. After a day of adventures exploring the Reserve with your complimentary golf buggy and discovering amazing animals, snuggle up for the night, listening to the sounds of the wild.
Exclusive Access
Your stay at Forest Hideaway includes exclusive access to Port Lympne Hotel & Reserve during and outside of normal visitor hours from the day of your arrival to the day of your departure. You can visit both wildlife parks - Howletts Wild Animal Park and Port Lympne Hotel & Reserve - from 9.30am to closure. You can use a golf buggy for the whole duration of your stay to explore the Port Lympne Hotel & Reserve (with a valid driving licence). Check in starts at 3pm, whilst check out is at 11am.
Safari experience
All of our short breaks guests have a safari included in the cost of their stay. Your safari will take you on an adventure through our South American, Asian and African Experience zones where you will see spectacled bears, giraffe, zebra, wildebeest, camels and more. 
Eat and Drink
During your stay you can choose home cooked dishes, made with home grown produce at a variety of restaurants including Port Lympne Hotel Restaurant, Babydoll's Wood Fired Pizza and Pinewood Café. Enjoy breakfast, lunch, afternoon tea and dinner, or just relax with a refreshing drink in the tranquillity of the Moroccan Courtyard (open spring & summer) at Port Lympne Hotel. Toast marshmallows at the exclusive Treehouse Clubhouse and take in the sunsets over the rhino and cheetah paddocks with a drink in hand.
Pricing and booking
Prices from £269. For more information, you can book online, call 01303 234112 Monday to Sunday between 9am to 5pm, or fill in our simple online form at the end of the page and one of our team will be in touch.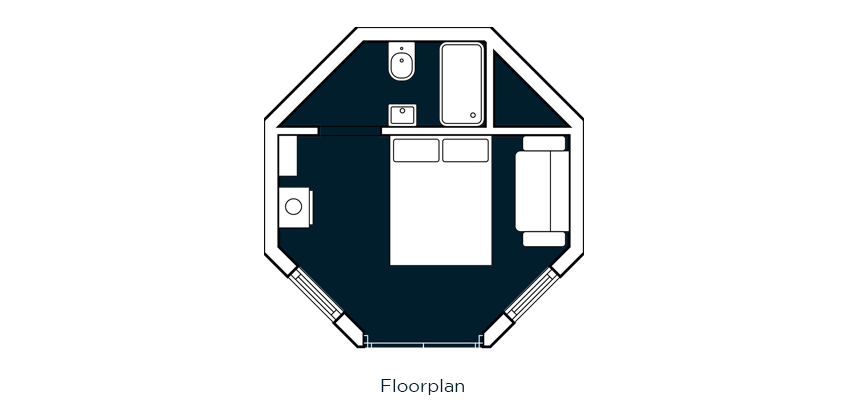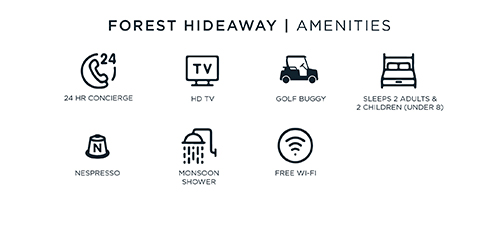 What's Included
Cosy forest hut sleeping 2 adults & 2 children (up to 8yrs)
Entrance to Port Lympne Hotel & Reserve and Howletts Wild Animal Park (from 9.30am on the day of arrival until closure on the day of departure)
Safari experience
Access to the park's

 

restaurants
Golf buggy (from check-in on day of arrival until check-out on day of departure. Valid driving licence required)
HD TV
Nespresso machine
Free WiFi
Free on site parking 
Meet the animals
Port Lympne Hotel & Reserve is home to amazing wildlife and incredible views. See over 900 animals and 75 species at this award winning park. See tigers and lions who live in close proximity to Forest Hideaway, then explore the rest of the Reserve and see gorillas, bears, cheetah, giraffe and many more!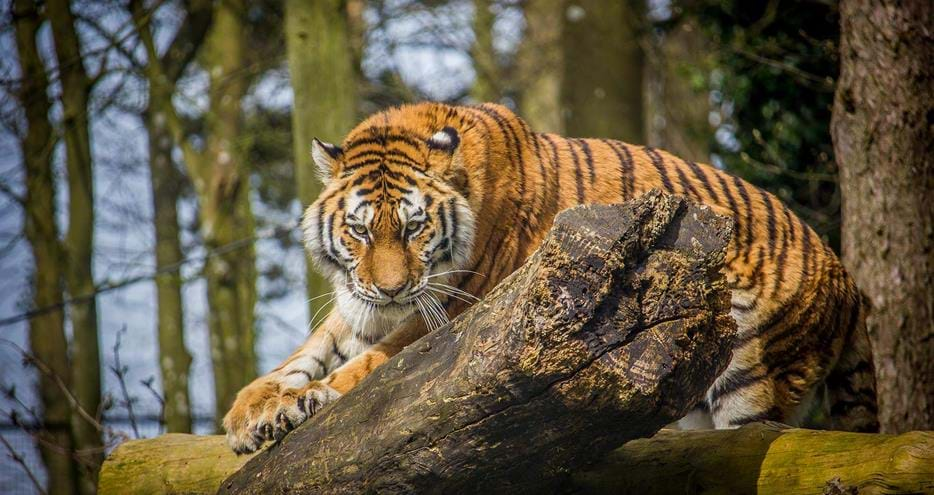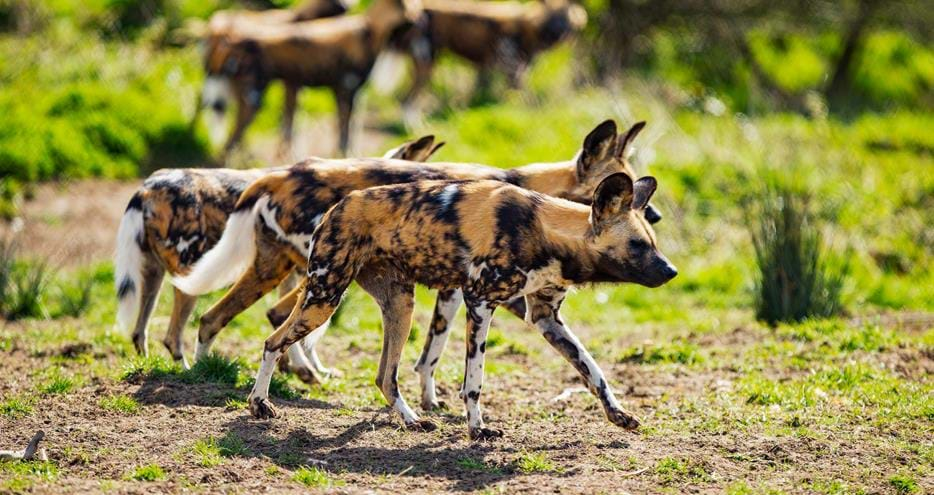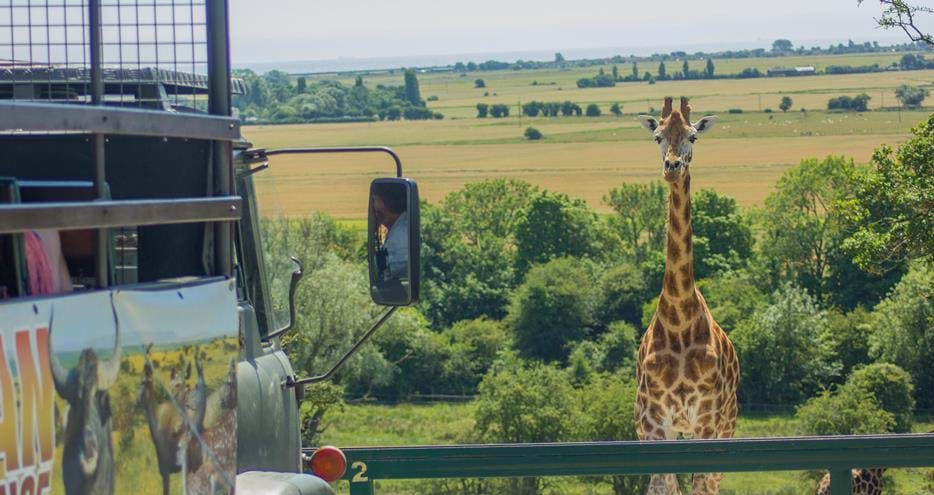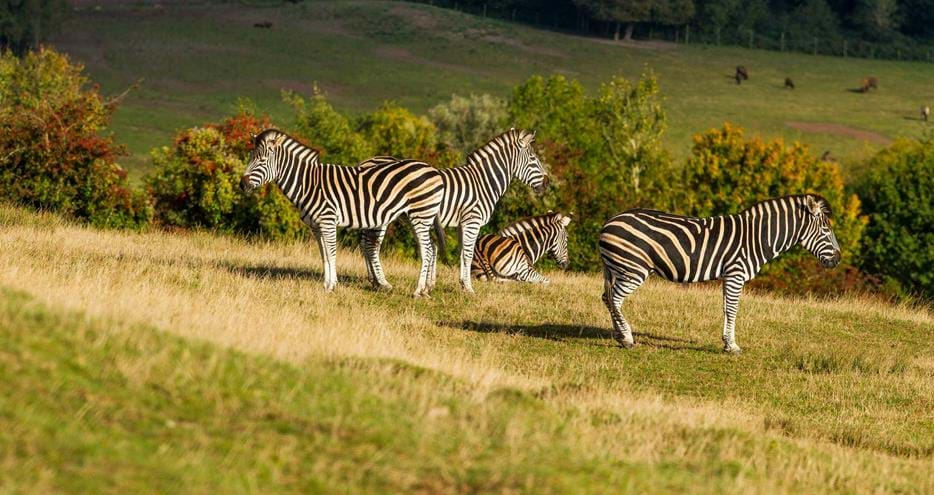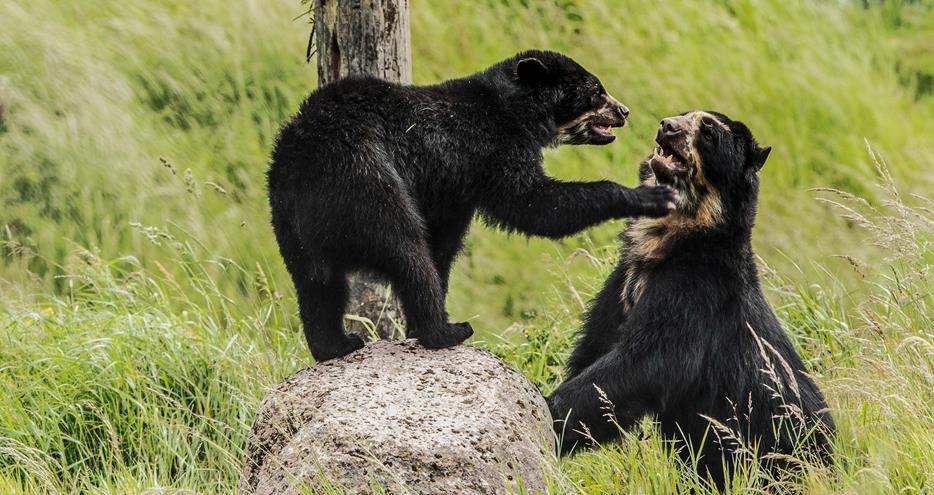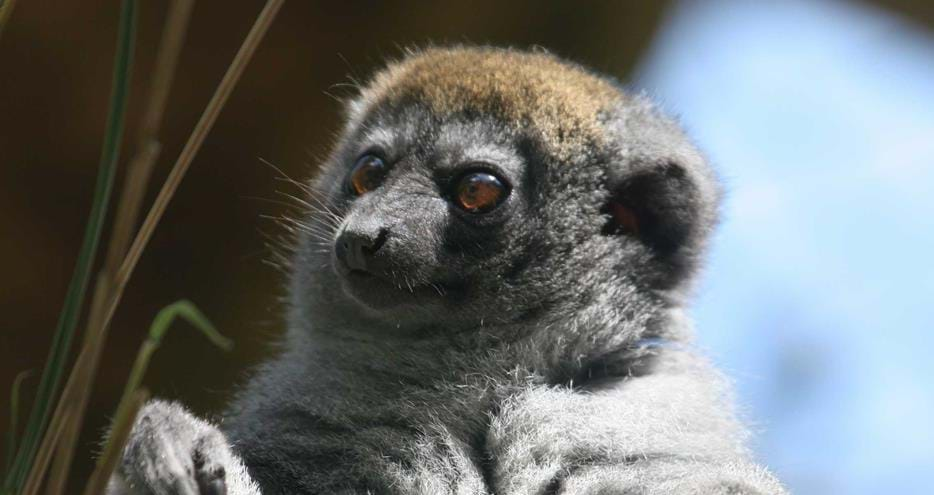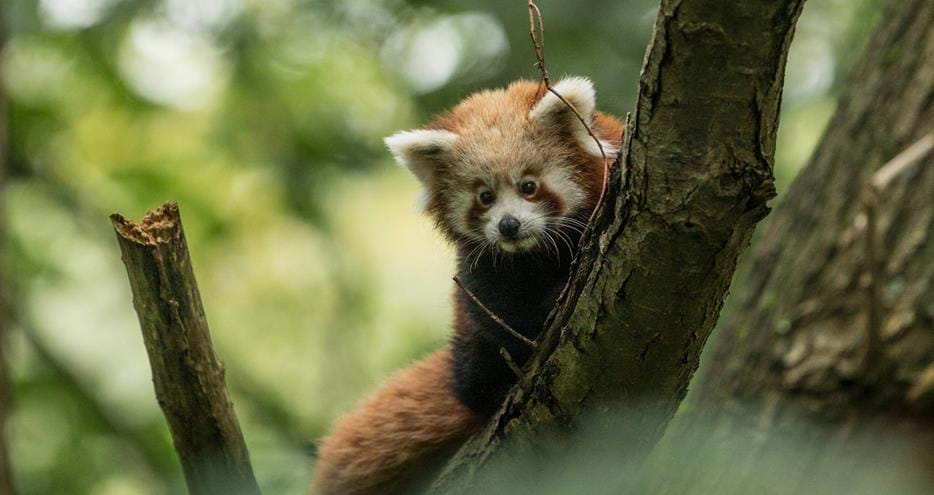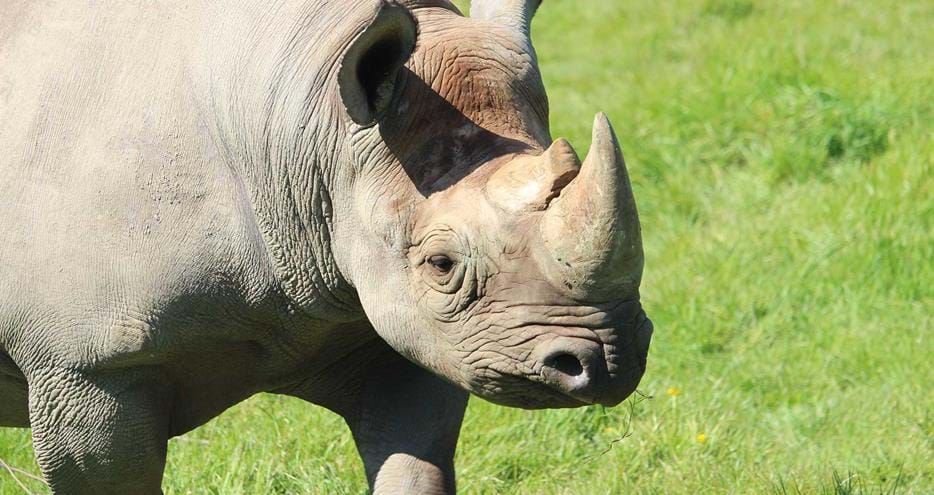 Explore the reserve
There's so much to see and do at Port Lympne that you'll want to stay longer! Enjoy our amazing animals, visit our landscaped gardens, take in the views from the Trojan stairs and even visit Dinosaur Forest. There's plenty to keep you entertained during your stay.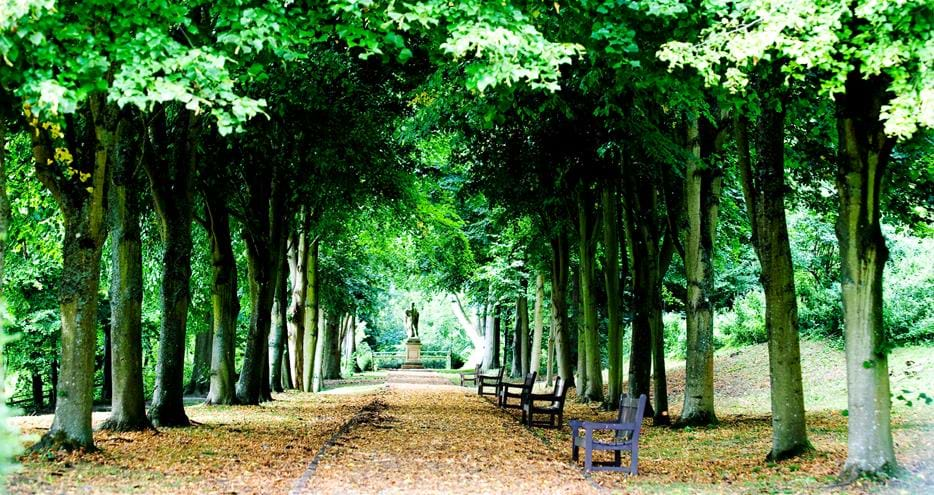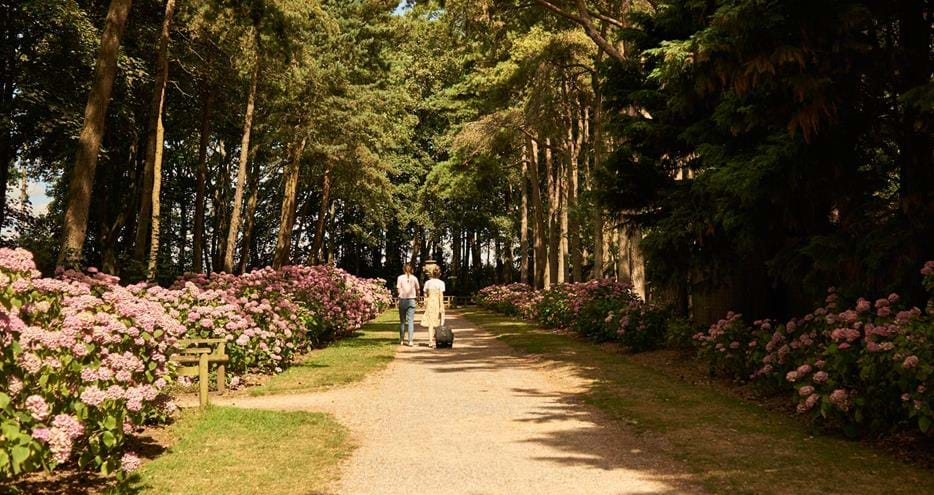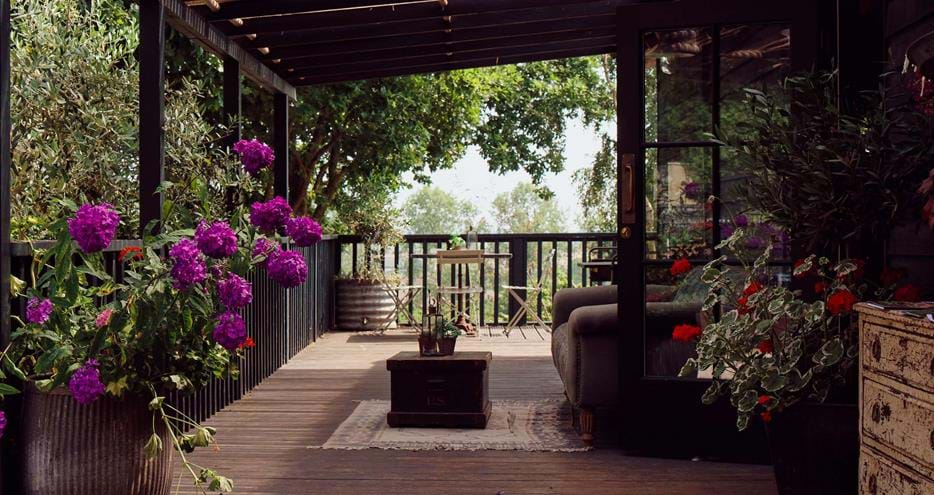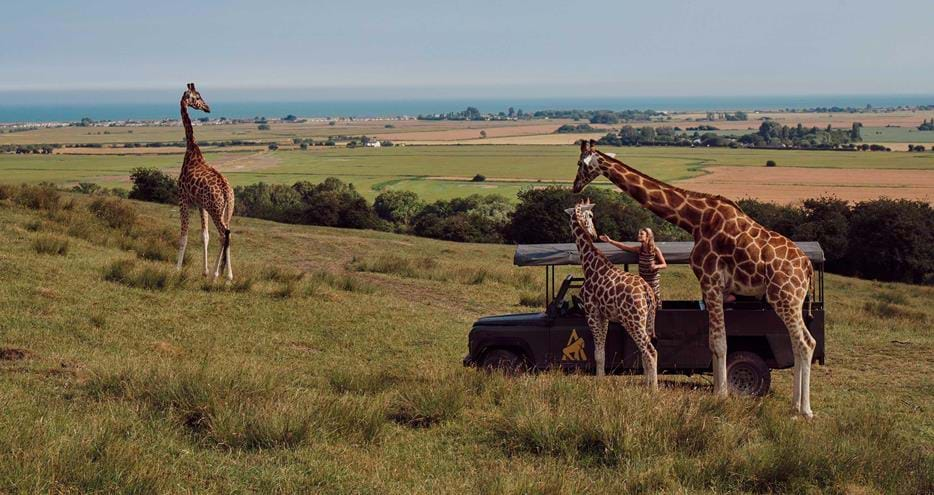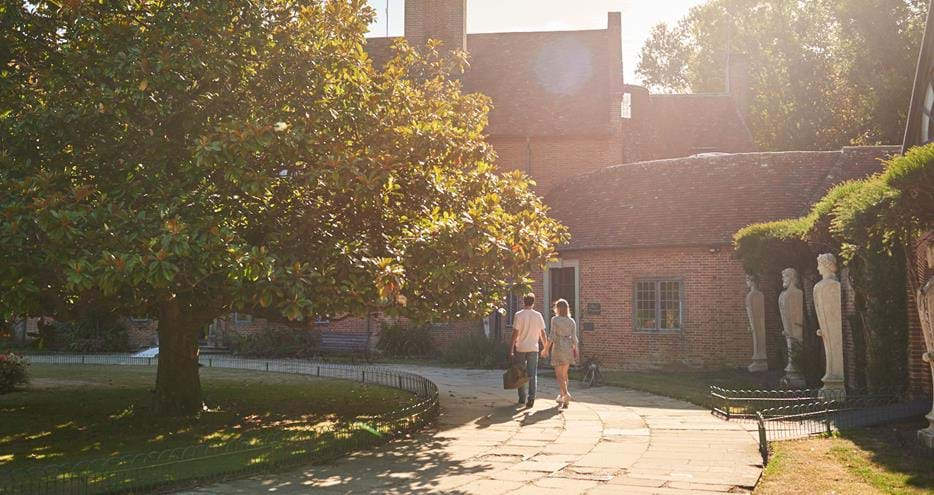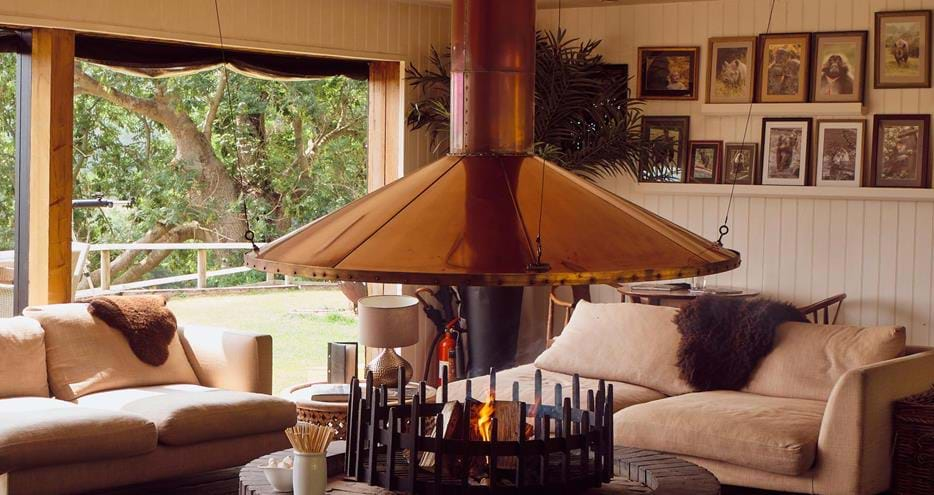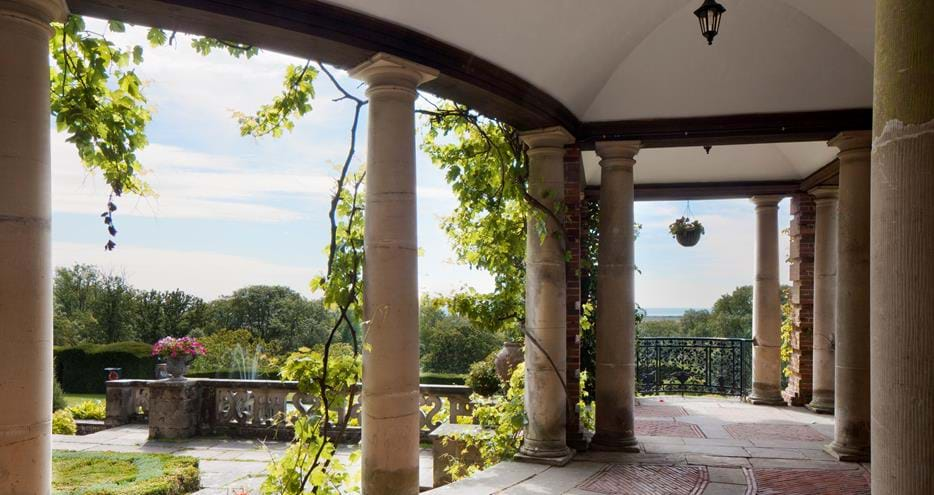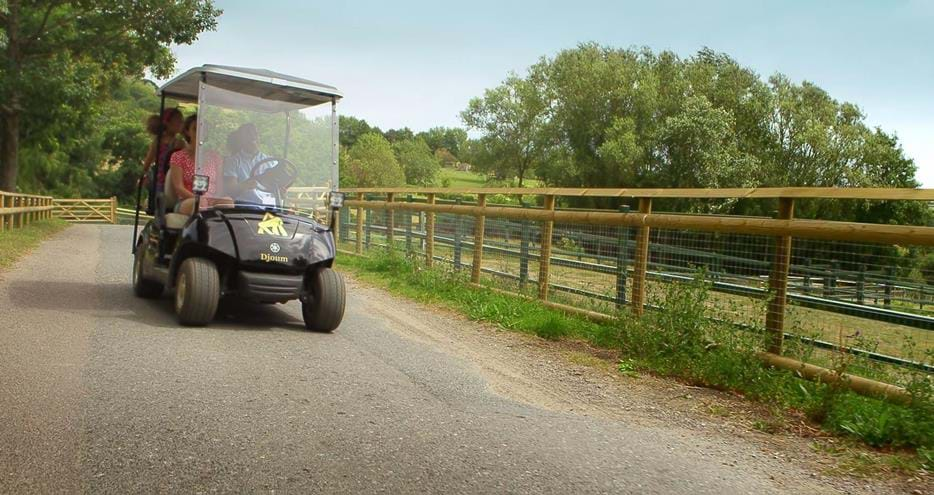 You may also like
With 14 different ways to stay, we're certain we have the perfect accommodation for you at Port Lympne Hotel & Reserve. Don't forget that our unique accommodations can be booked as part of your conference or private event.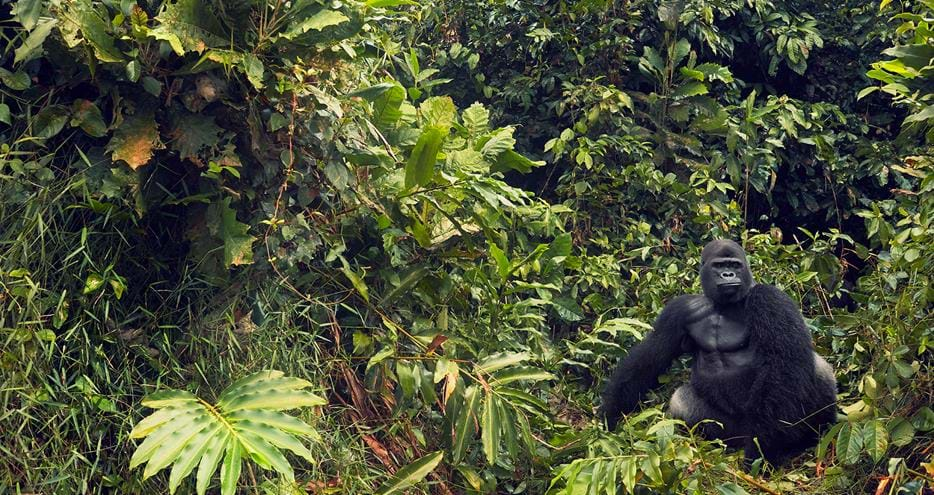 Back to the Wild!
With your visit and stay you contribute to our greatest mission, getting the animals 'Back to the Wild'. This initiative has already seen an impressive number of animals born at Howletts and Port Lympne returned to their natural habitats. Your help is vital for our worldwide conservation projects.
Book now
For more information or to enquire about gift vouchers for our short breaks, you can call 01303 234112 Monday to Sunday between 9am to 5pm, or fill in our simple online form and one of our team will be in touch.
Check availability and prices here.
Book Now