Your day out starts here
Booking your tickets in advance online is the fastest and simplest way to start your day out.  Discover rare and endangered animals along the wooded walkways and spacious paddocks, visit a land that time forgot at Dinosaur Forest and wander the 14 acres of landscaped gardens surrounding the historic hotel.  Visit the South American, African and Asian Experiences when you board a safari truck to see free roaming animals against the stunning backdrop of the Kentish countryside.
View all tickets and season passes
Port Lympne Reserve Ticket Prices
Booking your tickets online in advance is the simplest and quickest way to start your visit.
Please note: Carer tickets can be purchased at the Gatehouse on arrival or pre-booked in advance by contacting the team on 01303 264647 or info@portlympne.com
| Ticket type | Standard price | Price Including 10% donation |
| --- | --- | --- |
| Adult | £26.36 | £29 |
| Child (3-15yrs) | £23.64 | £26 |
| Adult Concession | £24.55 | £27 |
| Child Concession | £21.82 | £24 |
Did you know that we are a charity and that your admission helps us to save rare and endangered animals! Our Gift Aid admission prices include a donation to our parks conservation work and enable us to claim Gift Aid on your admission. They are 10% more than our standard ticket prices. You will be asked to pay the donation price unless you request to pay the standard admission price. Your support helps us to fund our vital conservation work.
In the reserve
Put your best walking shoes on! Wander the paths and wooded walkways to discover gorillas, big cats, rhinos, monkeys and more dotted around the ancient parkland. Step into a land that time forgot at Dinosaur Forest and relax and unwind at our variety of restaurants.
On Safari
Enjoy a trip to the South American, Asian and African experiences to visit Kent's only spectacled bears, giraffes, zebras, wildebeest, camels and more - all wandering freely on the Kentish savannah!
Concessionary Tickets & Carers
Concessionary tickets are discounted from the standard full price admission.
A concessionary day ticket will permit entrance for one day and we allow one free carer on production of DLA or PIP letters. Concessionary tickets do not apply to children under 3 as they are entitled to free entry. However, if the child under 3 years old requires a registered carer, the registered carer will be required to purchase a concessionary rate adult day ticket.
The disabled person must show the following identification to qualify for concessionary rates; Benefit Award Letter from the Department for Work and Pensions (e.g. for Disability Living Allowance, Attendance Allowance or Incapacity Benefit) or a Blue Badge.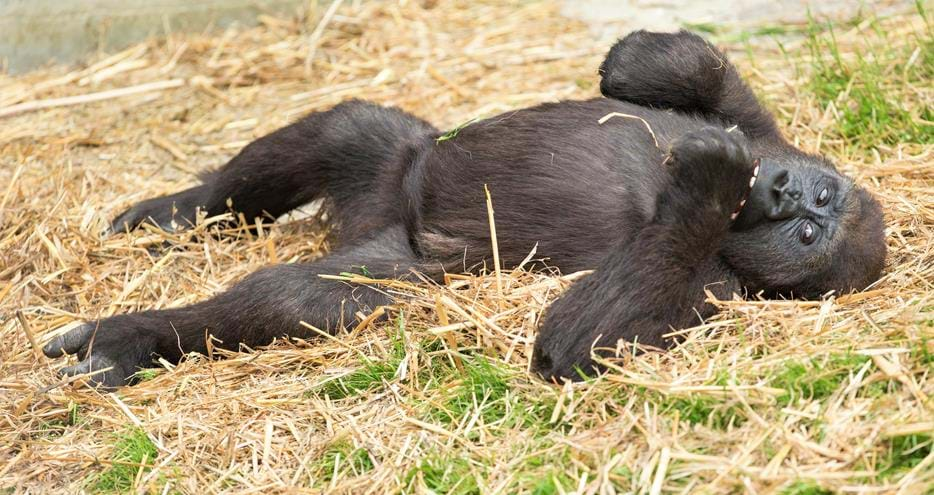 Gift aid it
Your ticket helps us to protect endangered animals. Our price includes a 10% donation to our charitable work which allows us to claim tax back from the government's Gift Aid scheme. So, for every £1 you spend, we get an extra 25p towards our charity work.
Book tickets
Frequently asked questions
If you can't find the answer you're looking for below, please contact us or see our full FAQs.
Do Port Lympne Tickets include a safari?
Tickets can be purchased for the walking route only, or for the walking route + safari.
Can I rent a golf buggy at Port Lympne?
No, unfortunately we do not have any golf buggies that are available for public rental.
What is a concession ticket?
A concession ticket is a discounted ticket available to a select group. These are those aged 60 years and older, any disability or mobility issues and can provide DLA, DWP, PIP letter or blue badge.
How can I book concession or carer tickets online?
Concession and carer tickets are available to be purchased online, to see these please click on the "Promotional Code" and enter the code MORE to see the full range of available tickets.
PIP documentation will need to be provided on arrival for any carer tickets.
How can I book as Blue Peter Badge entry ticket?
Blue Peter badges are valid at Howletts Wild Animal Park only and are redeemable on the day of your visit (not available online) alongside a fully paying adult.  
Port Lympne Reserve will no longer accept blue peter badges from the 1st April 2022.
I haven't received my receipt or confirmation?
Please check your junk folder and allow a couple of hours for this to come through. If you still have not received your confirmation, please email us on info@howlettsandportlympne.com with your details.
Can I get a refund/cancel my tickets?
Unfortunately, all of the day tickets, season passes and memberships available at both Howletts & Port Lympne are non-refundable and non-amendable.
I'm a member and want to book an additional day ticket
The online booking system unfortunately can not process members revisits and other tickets in the same transaction.
Separate tickets can be purchased separately, alternatively book as additional members and purchase the tickets on arrival.
How do I book a visit as a member?
Go to the bookings page of the park that you would like to visit and click on the members prebook tab. If you are viewing this on a mobile this would be under the menu tab. 
How can I update my membership details?
From the bookings portal you can login and update your details by pressing the profile icon (small person)
I have encountered error 483
Unfortunately, this error is a result of a members revisit slot and another ticket being in the same transaction.
Members revisits currently need to be booked in a separate transaction, if you wish to book for members and a toddler, (under 3yrs) please book the toddler as an additional member.