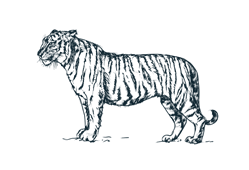 Sleep within a whisker of tigers
Wake up with a tiger at your window at the UK's original Tiger Lodge! You'll enjoy the unforgettable experience of living with Port Lympne's majestic tigers.
Nestled above the landscaped gardens, the lodges offer a chance to get up close to this endangered species, relax to the sounds of nature from your secluded balcony and explore the reserve in your personal golf buggy.
Your Accommodation
Location
Exclusive Access
Safari experience
Eat & Drink
Pricing and booking
Your Accommodation
Our luxury lodges, Zemo and Zarka, both sleep up to four guests with the option of an additional cot. The accommodation includes a rustic lounge and luxurious bathroom with a monsoon shower. The lodge features panoramic windows overlooking the tiger habitat and includes a spacious private garden. They come complete with log burner, nespresso machine, games and books, Bamford products in the bathroom, WiFi, 4K TV and a record player.
Location
At both lodges, large windows face out onto our tigers so you can sleep within a whisker of these impressive big cats. French doors lead from the master bedrooms to the private balconies and outdoor seating area. 
Guests can explore the 600-acre reserve with a golf buggy in their own time, spend an afternoon on safari, or simply relax in the lodge's private balcony. 
Exclusive Access
You will have exclusive access to Port Lympne Hotel & Reserve during and outside of normal visitor hours from the day of your arrival to the day of your departure. The check-in time for your stay is at 2pm and the check-out time is at 12pm. You can visit both wildlife parks - Howletts Wild Animal Park and Port Lympne Hotel & Reserve - from 9.30am to closure. You can use a golf buggy for the whole duration of your stay to explore the Port Lympne Hotel & Reserve (with a valid driving licence).
Safari experience
All of our short breaks guests have a safari included in the cost of their stay. Your safari will take you on an adventure through our South American, Asian and African Experience zones where you will see spectacled bears, giraffe, zebra, wildebeest, camels and more. 
Eat & Drink
Choose from a variety of home cooked dishes, using local produce and ingredients grown in our kitchen gardens at our onsite restaurants and cafes. Enjoy gluten friendly pizza and authentic Italian dishes at Babydoll's Wood Fired Pizza, or bistro style dishes at Port Lympne Hotel Restaurant. Alternatively, relax in the tranquillity of the unique Moroccan Courtyard at Port Lympne Hotel (open spring & summer), serving breakfast, lunch, afternoon tea and dinner.
Pricing and booking
Prices from £1,350. For more information, you can book online, call 01303 234112 Monday to Sunday between 9am to 5pm, or fill in our simple online form at the end of the page and one of our team will be in touch.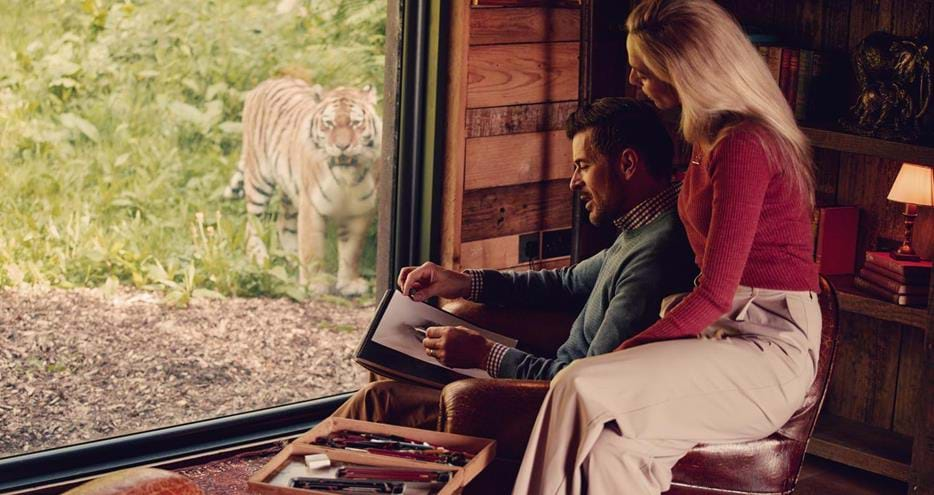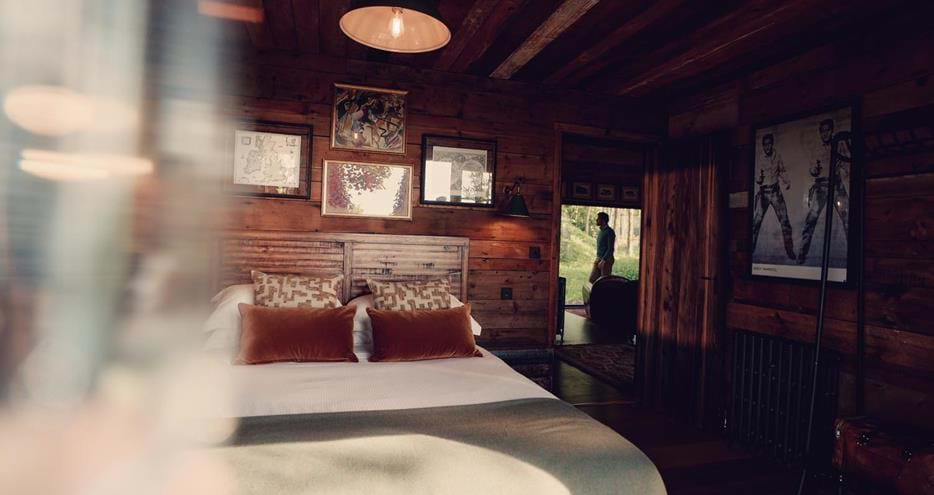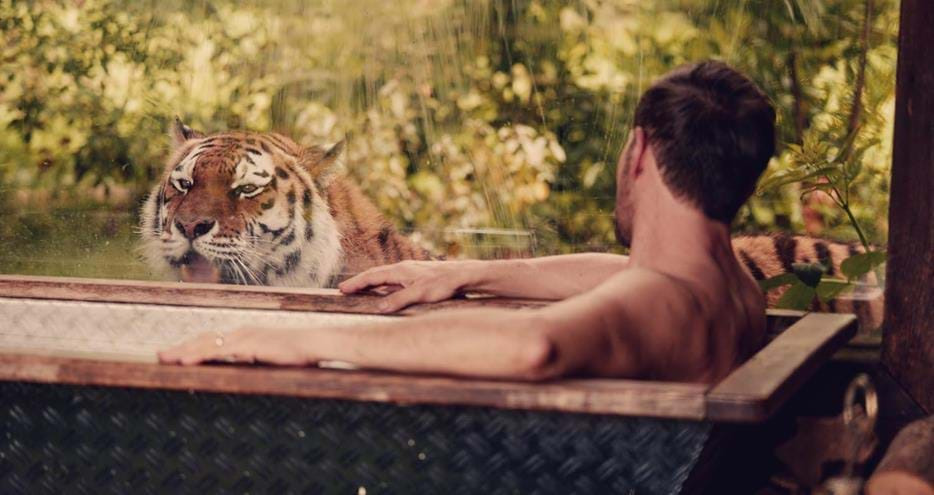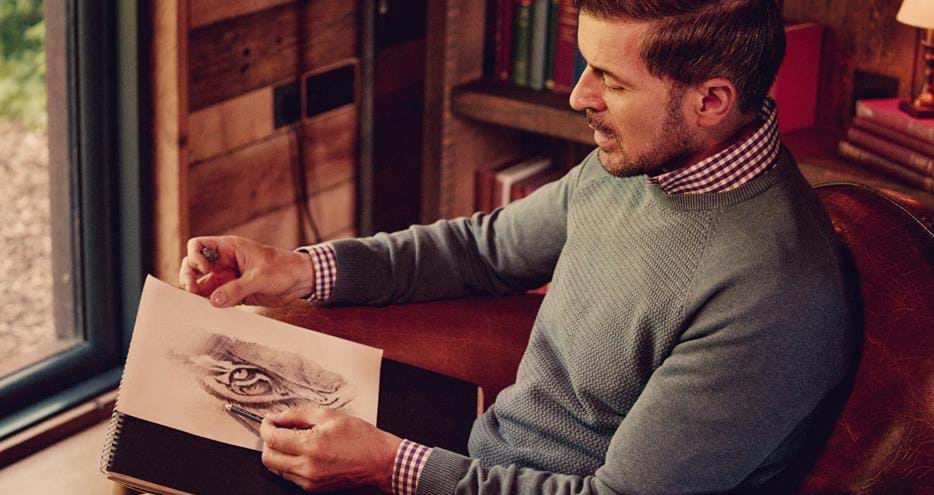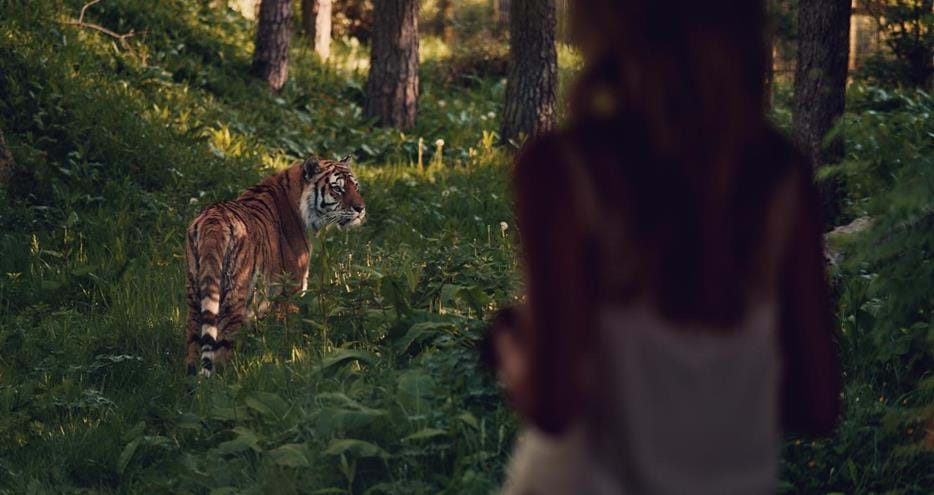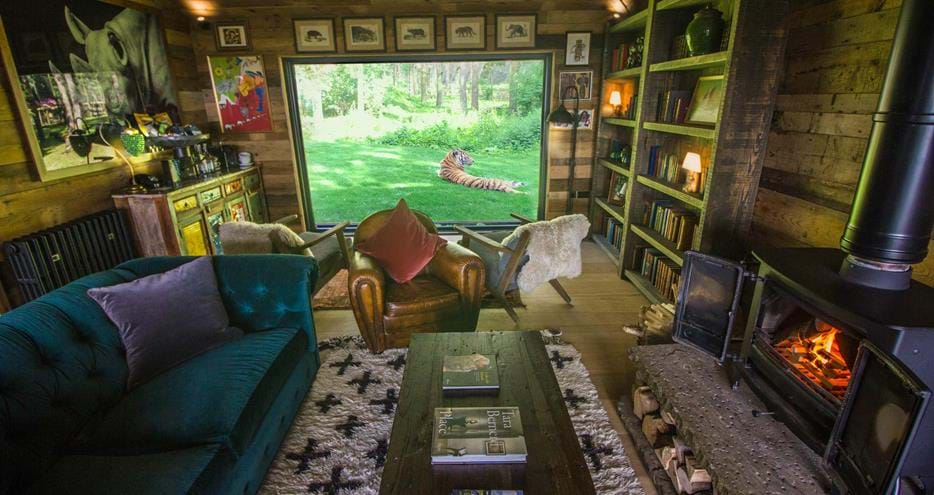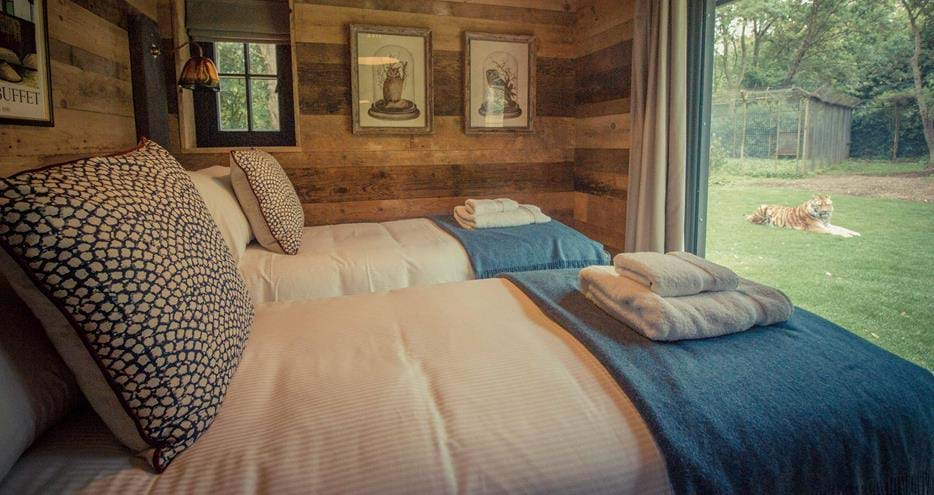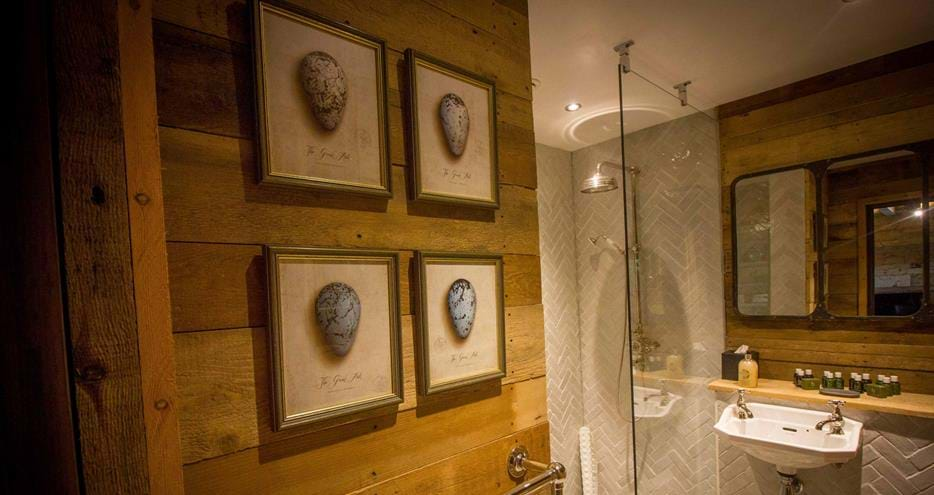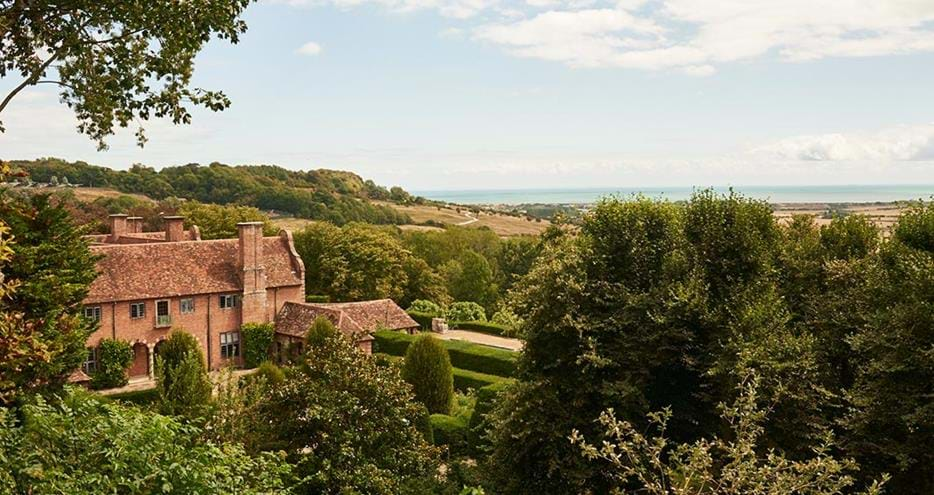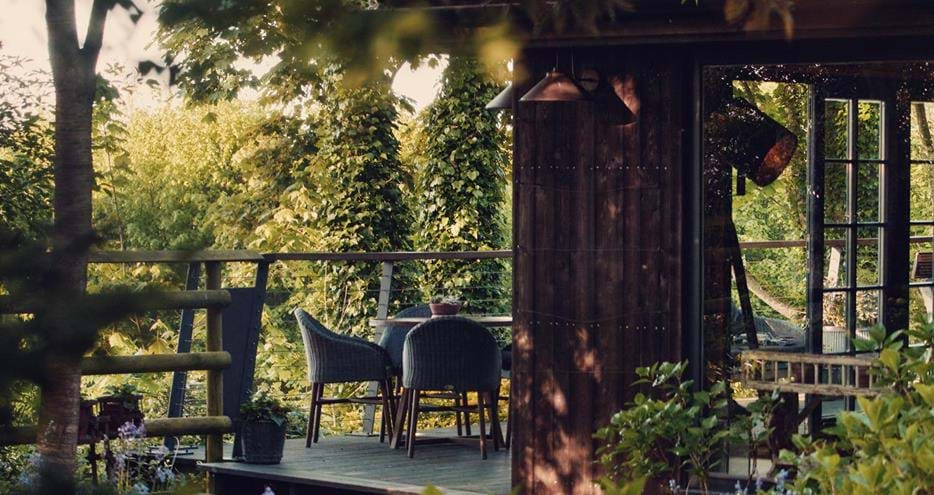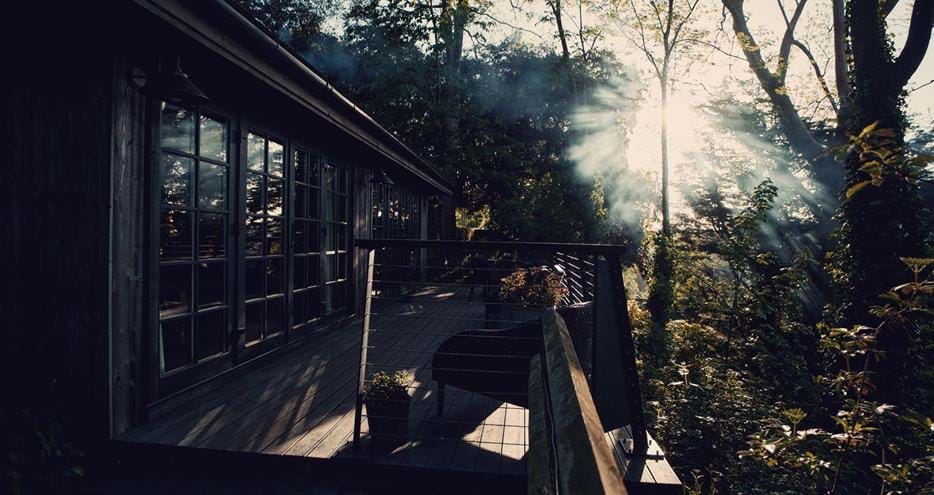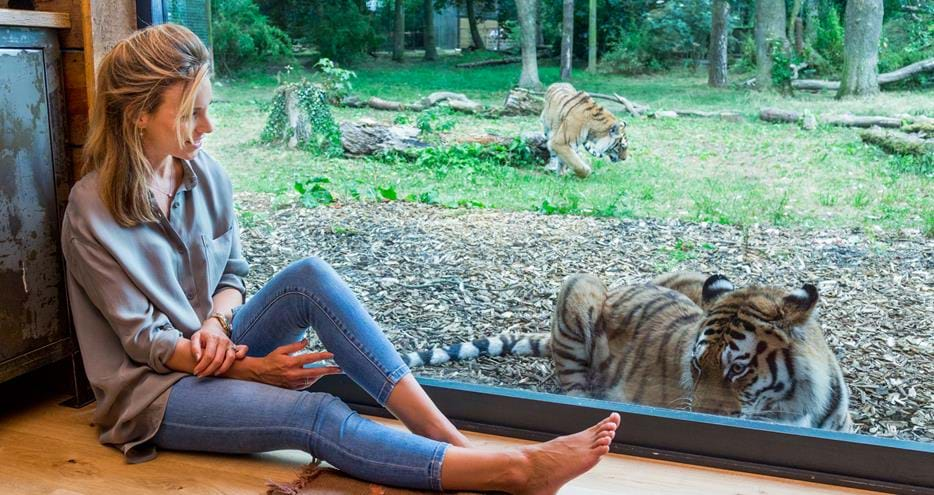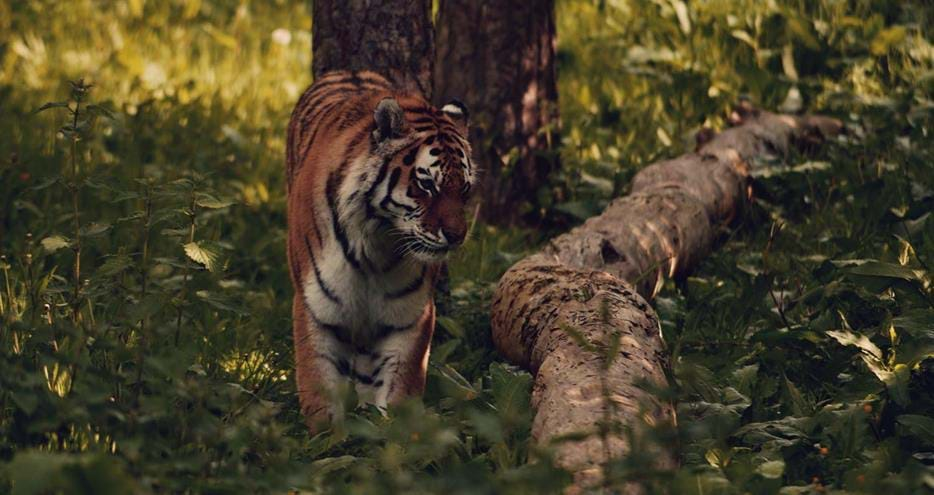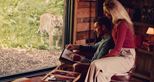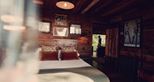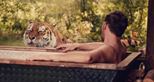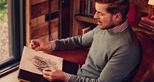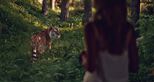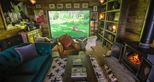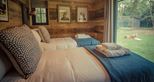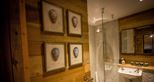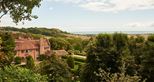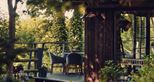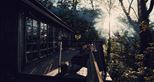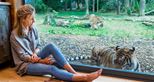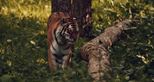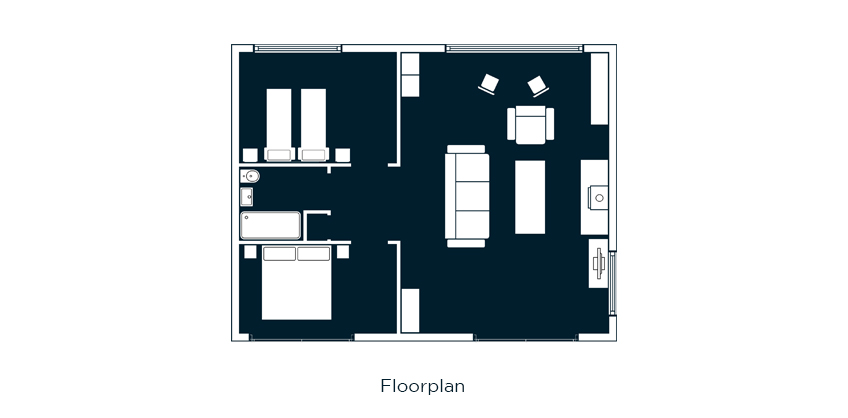 Tiger Lodge includes all your basic necessities as well as completely unique amenities, such as a living room view of our tigers and an outdoor bath for a relaxing getaway.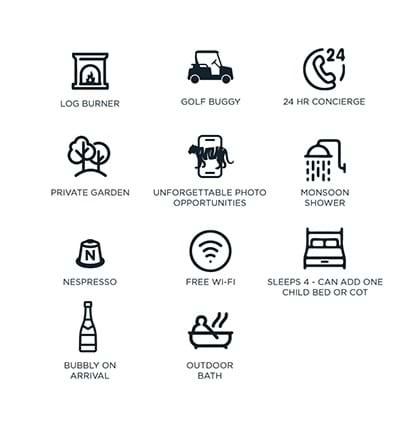 There is a £75 supplement for the addition of a child bed.  Travel cot can be added free of charge.
What's Included
Exclusive use of Tiger Lodge for up to 4 people
Entrance to Port Lympne Hotel & Reserve and Howletts Wild Animal Park (from 9.30am on the day of arrival until closure on the day of departure)
Safari experience
Access to the park's

 

restaurants
Welcome drink
Golf buggy (from check-in on day of arrival until check-out on day of departure. Valid driving licence required)
Use of outdoor bath with views of the tigers
4K TV
Sound system – sound bar
free WiFi
free on site parking
Meet the animals
Port Lympne Hotel & Reserve is home to over 900 animals and 75 species. See these magnificent animals during your stay. With tigers right on your doorstep there's plenty to keep you occupied but you can also see wolves, bears, giraffe, zebra and many more.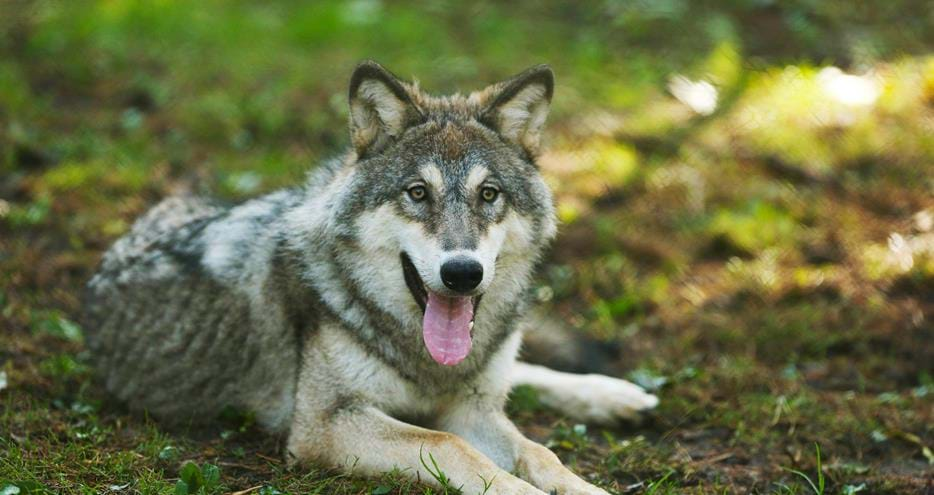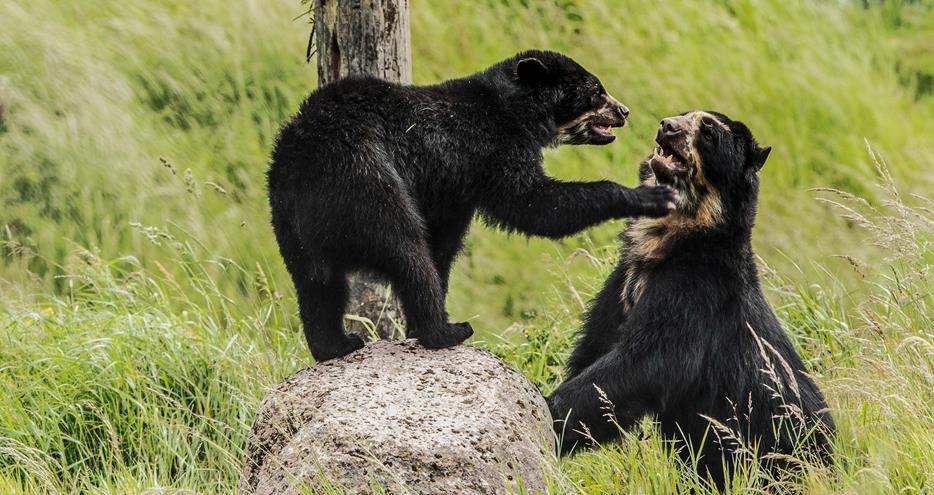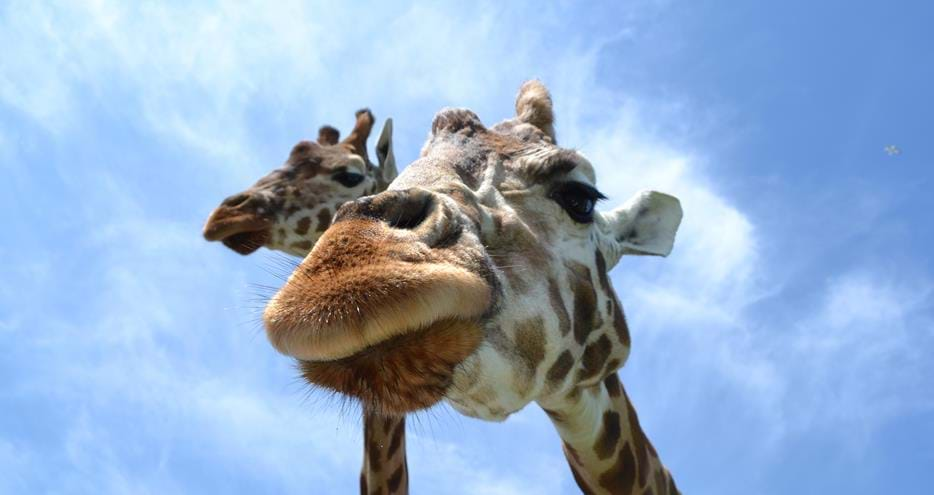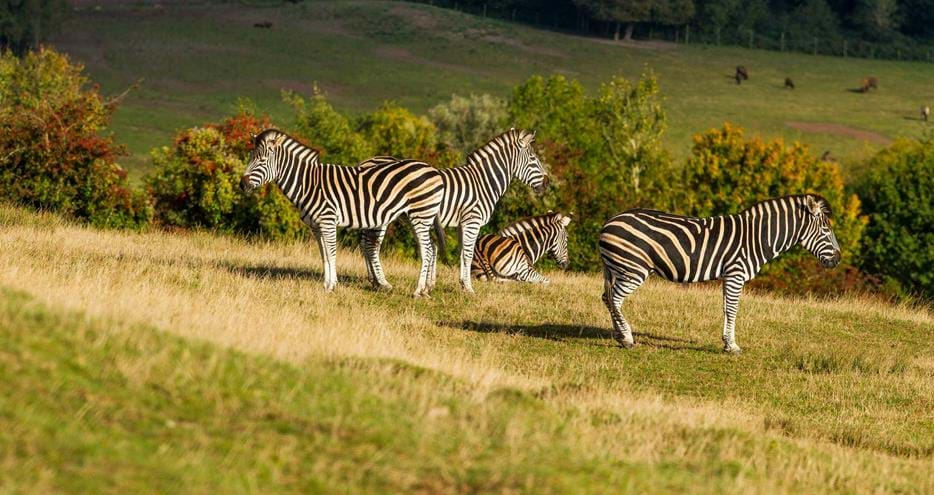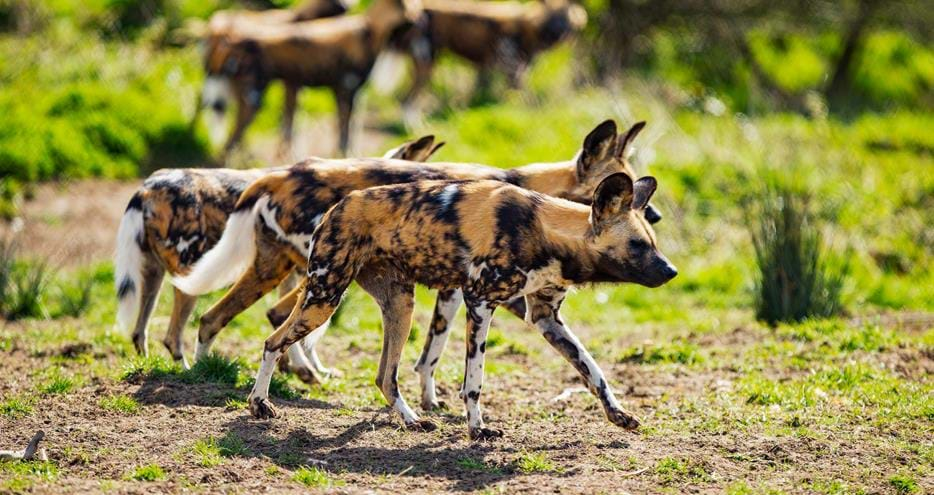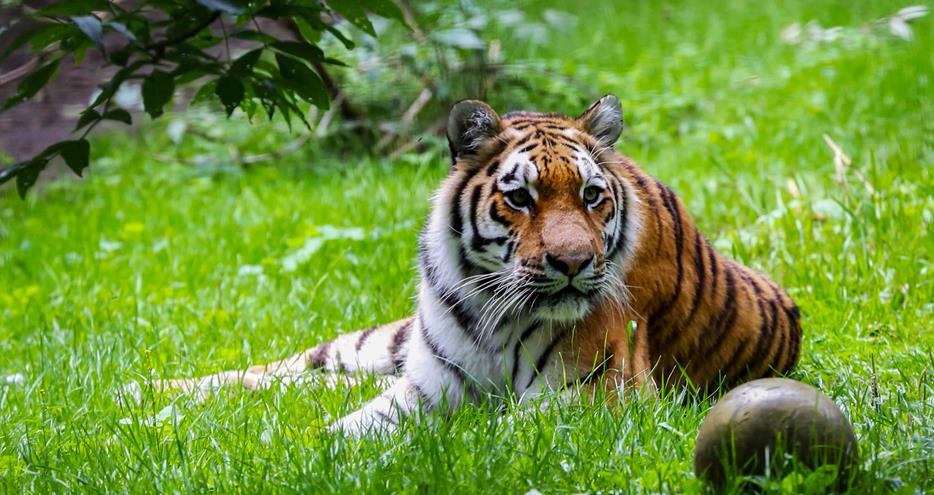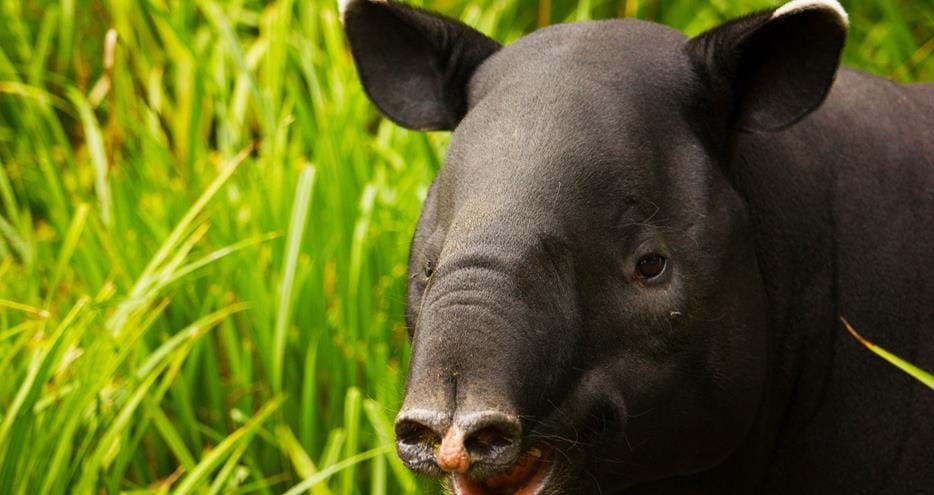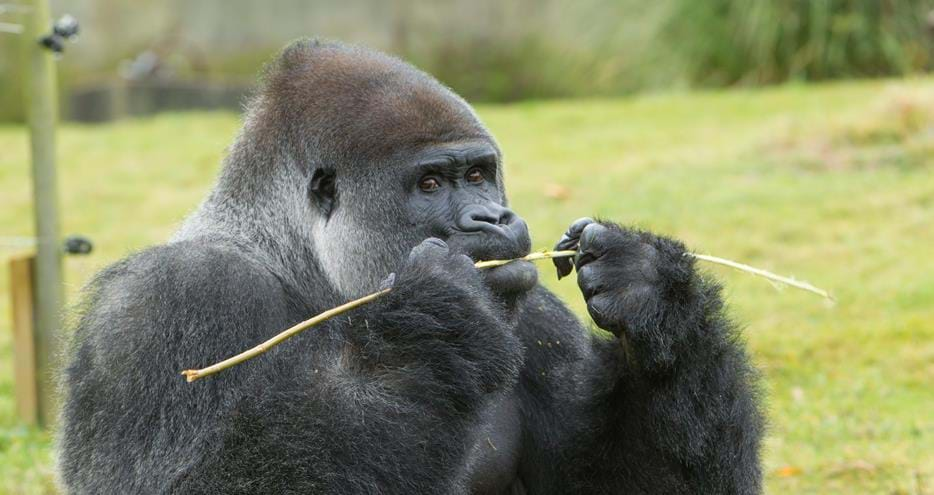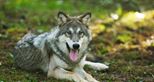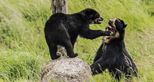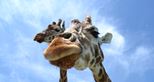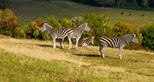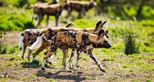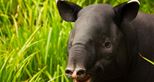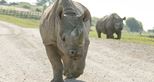 Explore the reserve
There's so much to see and do at Port Lympne that you'll want to stay longer! Enjoy our amazing animals, visit our landscaped gardens, take in the views from the Trojan stairs and even visit Dinosaur Forest. There's plenty to keep you entertained during your stay.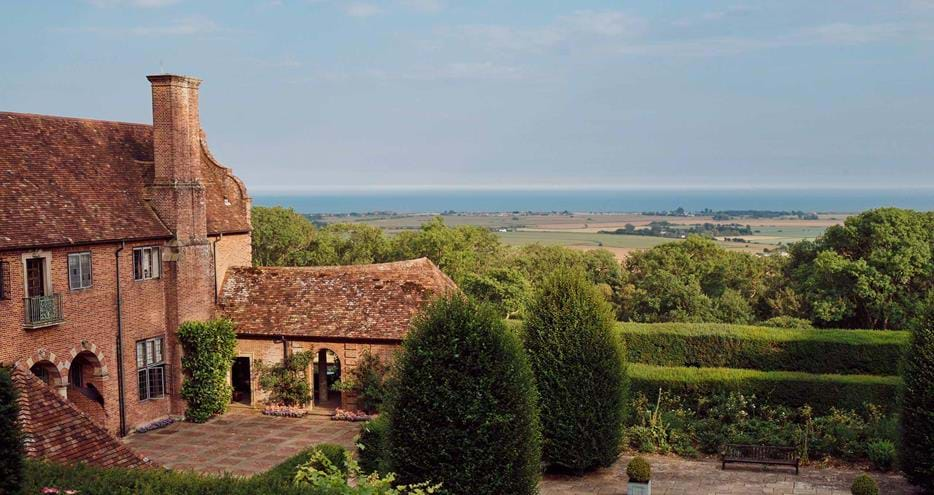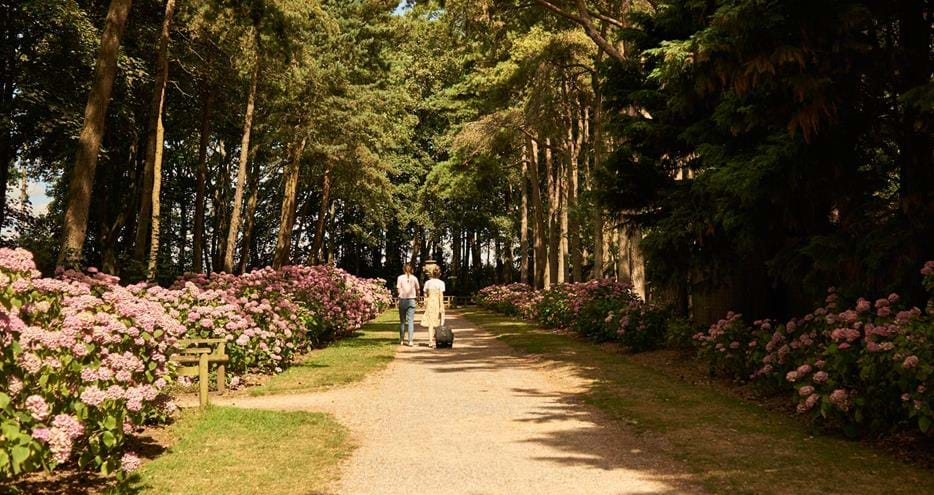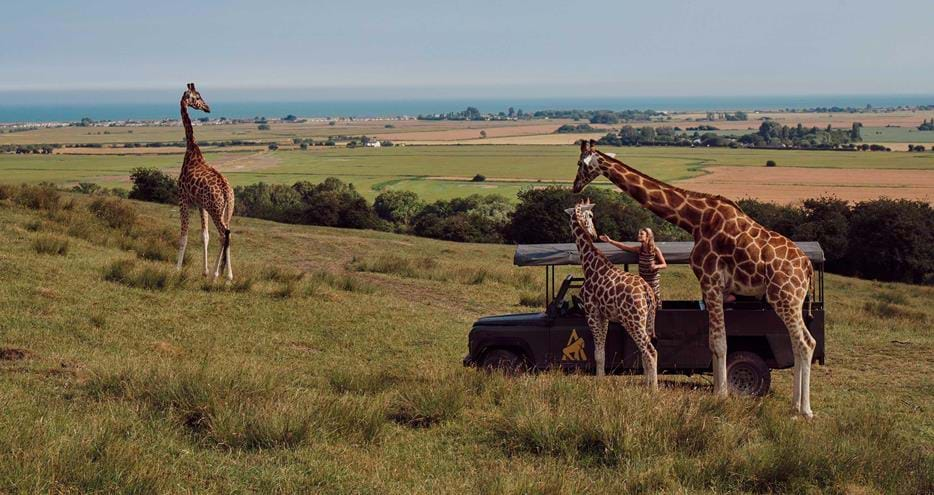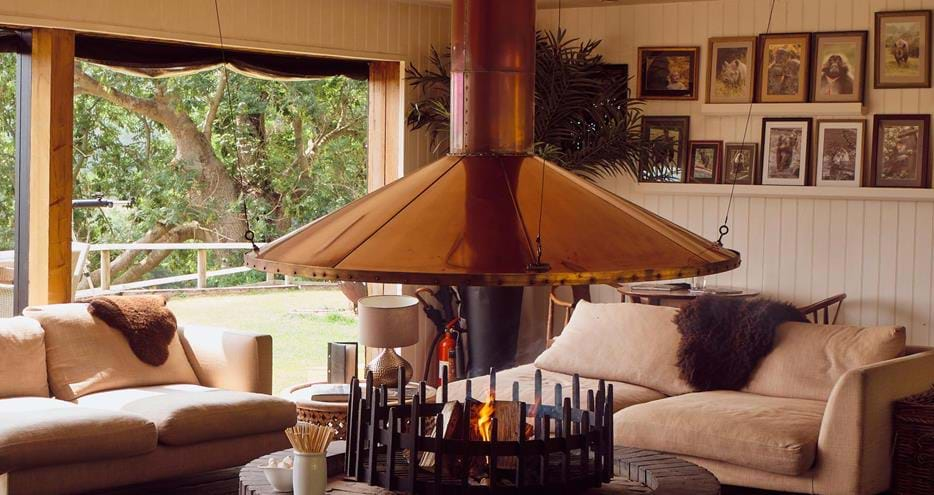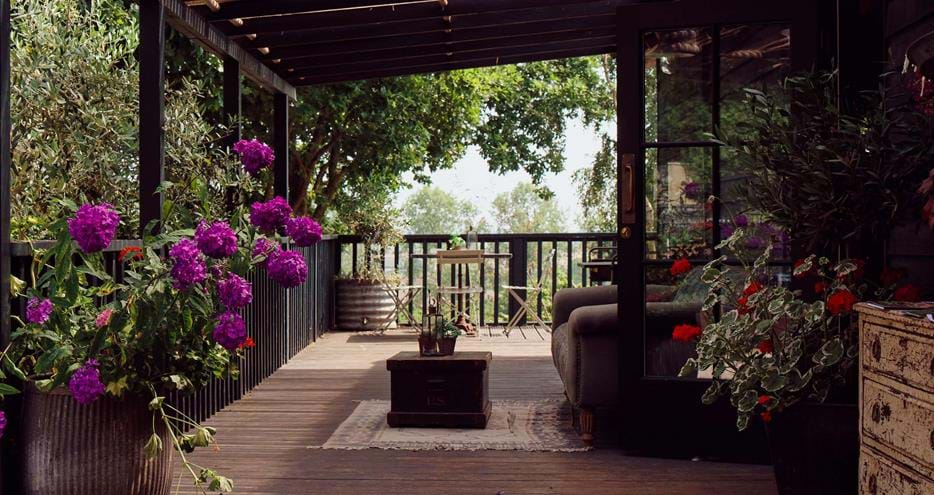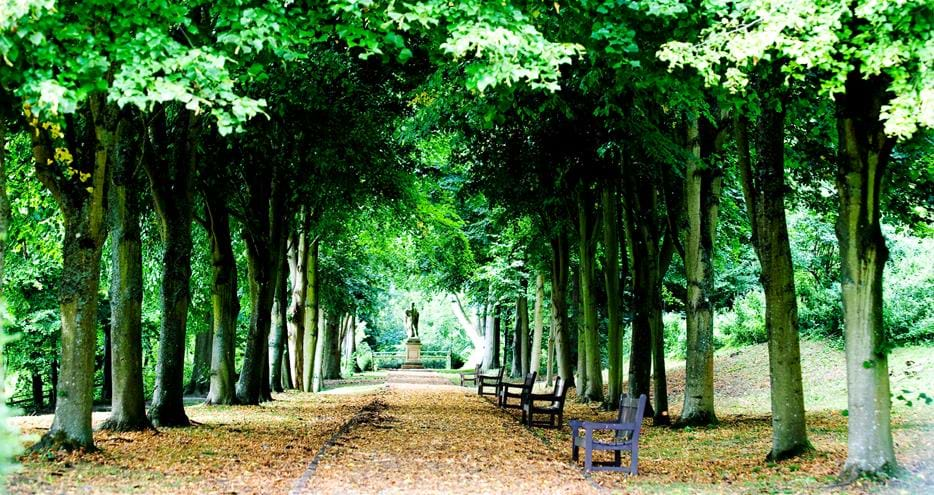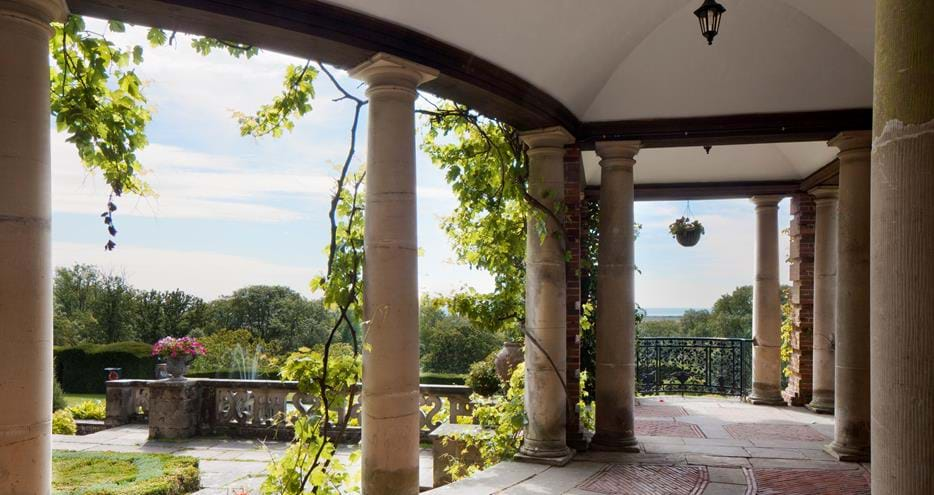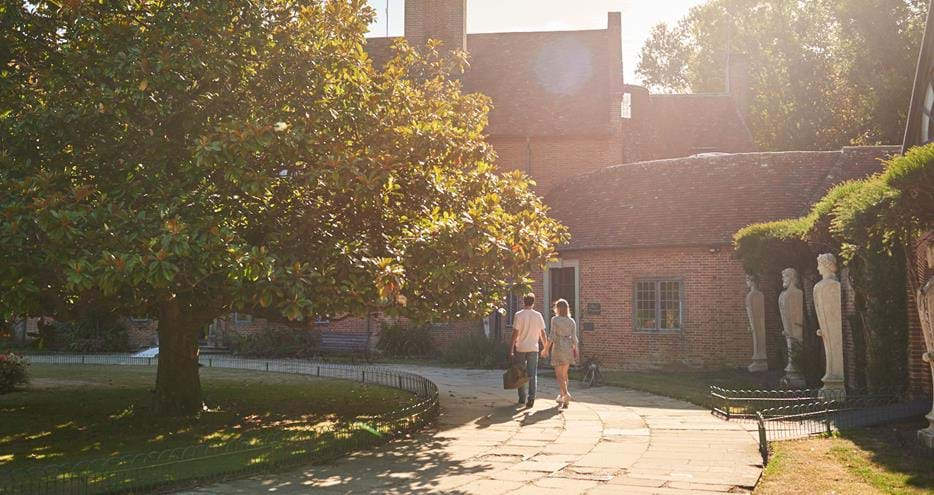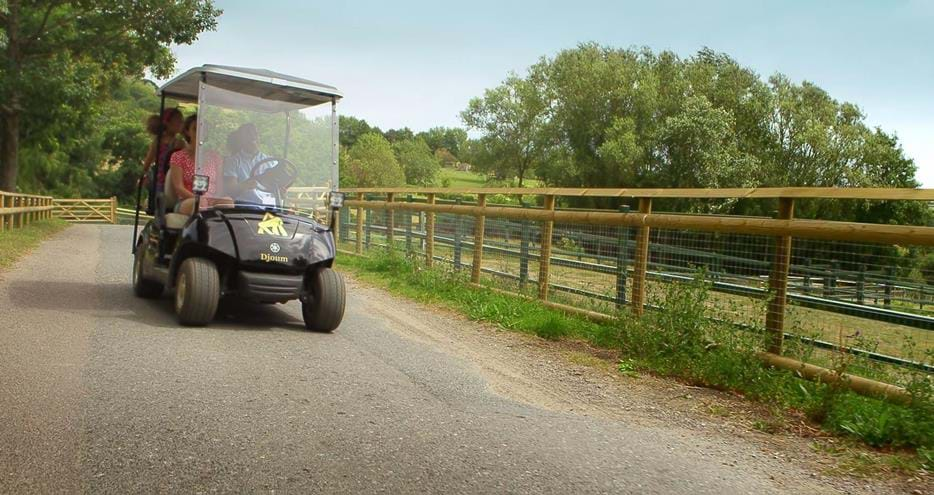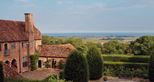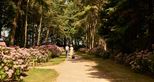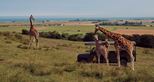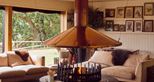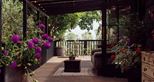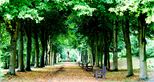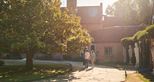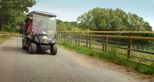 You may also like
With 14 different ways to stay, we're certain we have the perfect accommodation for you at Port Lympne Hotel & Reserve. Don't forget that our unique accommodations can be booked as part of your conference or private event.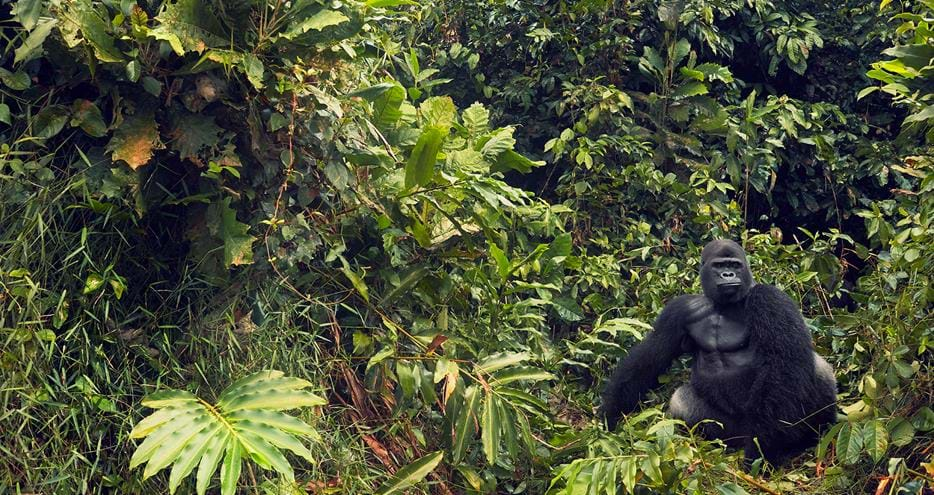 Back to the Wild!
With your visit and stay you contribute to our greatest mission, getting the animals 'Back to the Wild'. This initiative has already seen an impressive number of animals born at Howletts and Port Lympne returned to their natural habitats. Your help is vital for our worldwide conservation projects.
Book online
For more information or to enquire about gift vouchers for our short breaks, you can call 01303 234112 Monday to Sunday between 9am to 5pm or fill in our simple online form and one of our team will be in touch.
To check availability and prices, please click the book now button.
Book now
August 2017

Natasha Daniels – Fashion Beans

The lodge enticed me to Port Lympne, the hospitality won me over and the tigers stole my heart, but it's the heart and soul with which the foundation care for their creatures - big or small, beautiful or unusual - that really, truly made it magical to witness.
2019

Ella Fentiman

We have had a wonderful time. Hope to come back with our children next time.