Perfect family getaways in the Kent countryside
Book a family staycation
Bring your family to meet our wild family at Port Lympne Hotel & Reserve. With 600 acres to explore and hundreds of rare and endangered animals to see, we offer the perfect retreat for families looking for a well-deserved staycation in the great outdoors.
Our overnight guests enjoy early access to the Reserve as well as the opportunity to continue exploring after the day visitors have left and dusk begins to settle. Will you catch our lions' evening roar, spot our shy and elusive Pallas' cats or explore the depths of Dinosaur Forest after sunset? Your next family adventure is waiting for you at Port Lympne Hotel & Reserve.
BOOK NOW
Our top accommodation for families
#BackToTheWild
Your visit means more
Simply by enjoying a short break with us, you are directly contributing to the care of the animals in our parks here in the UK and supporting the trailblazing overseas work of The Aspinall Foundation (charity number 326567). Thanks to the generosity of guests like you, The Aspinall Foundation has released more than 70 gorillas, 41 Javan gibbons, 14 Javan grizzled langurs, 125 Javan ebony langurs, 11 European bison and 8 black rhinos back to the wild!
Our best restaurant for families
Babydoll's Wood-Fired Pizza
Set within beautiful Mediterranean gardens, Babydoll's wood fired pizza restaurant offers authentic Italian cooking in an informal setting.
Named after Babydoll (the much loved Howletts gorilla) our chefs prepare fresh sourdough pizza,  pasta dishes and seasonal salads. We love that our sourdough is made from scratch in-house and left for 24 hours, before we top with the finest italian olive oil, tomato sauce and buffalo mozzarella. Delicious!
Open from 12pm daily, guests can enjoy a prosecco on the veranda's comfy armchairs,  before dining amongst beautiful olive tress.
All day children's menu and takeaway menu available.
For reservations please contact us on 01303 234181 or restaurants@aspinallfoundation.org
Fun extra activities for families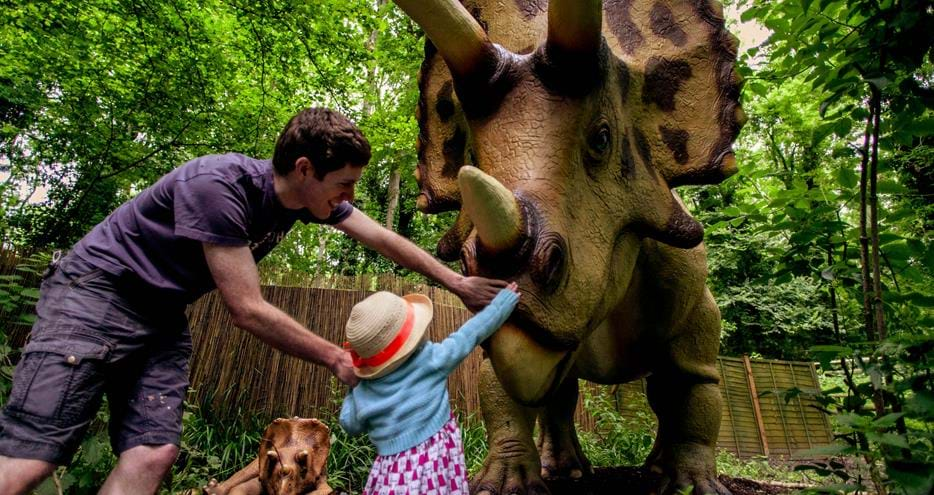 Dinosaur Forest
Come face to face with prehistoric life sized creatures in the UK's largest dinosaur forest, all included in the cost of your staycation! If you're a truly fearless family, try exploring Dinosaur Forest at dusk, after the day visitors have all gone home.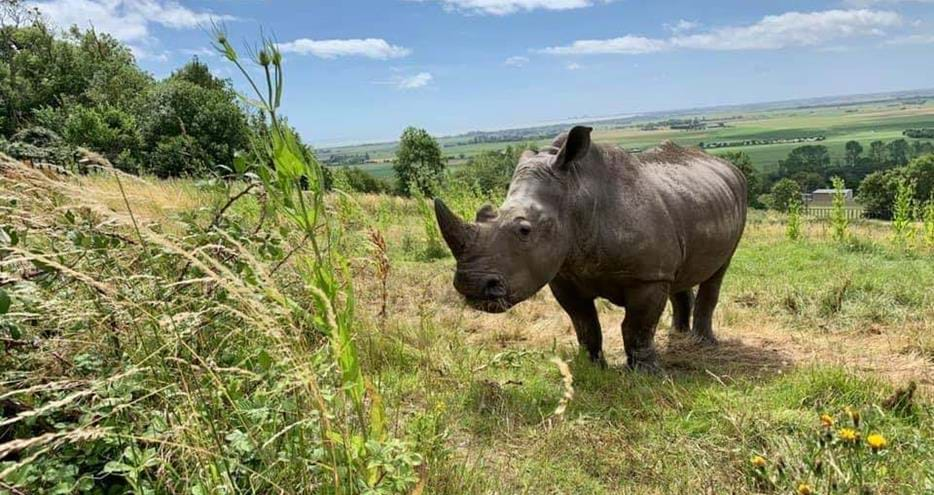 White Rhino Encounter
Come and meet our friendly white rhinos, Zuko and Kifaru. Learn fascinating facts about these wonderful animals from our team, whilst discovering how you can help support The Aspinall Foundation to protect rhinos in the wild. Gloves and a face mask will be issued and must be worn at all times.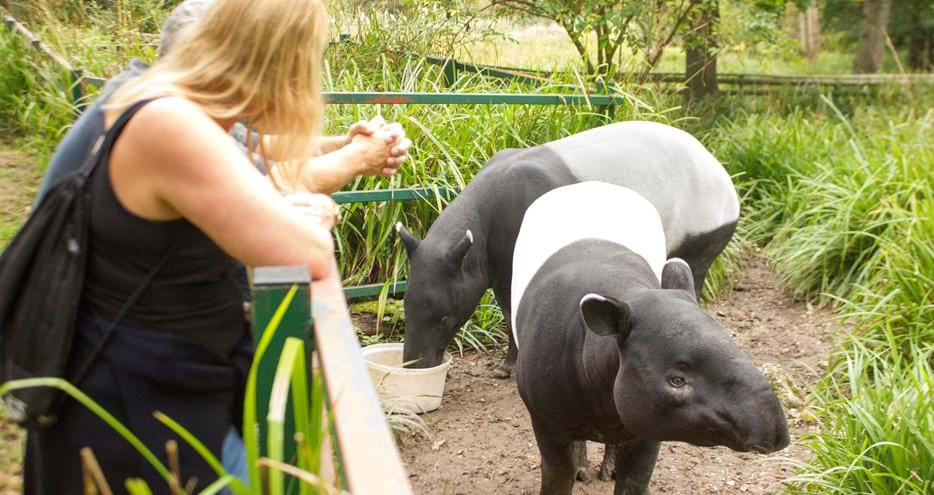 Tapir Encounter
Have the amazing opportunity to take part in a feed with our tapirs! Meet one of our expert keepers who will tell you everything you ever wanted to know about our tapirs. A face mask and gloves will be issued and must be worn at all times.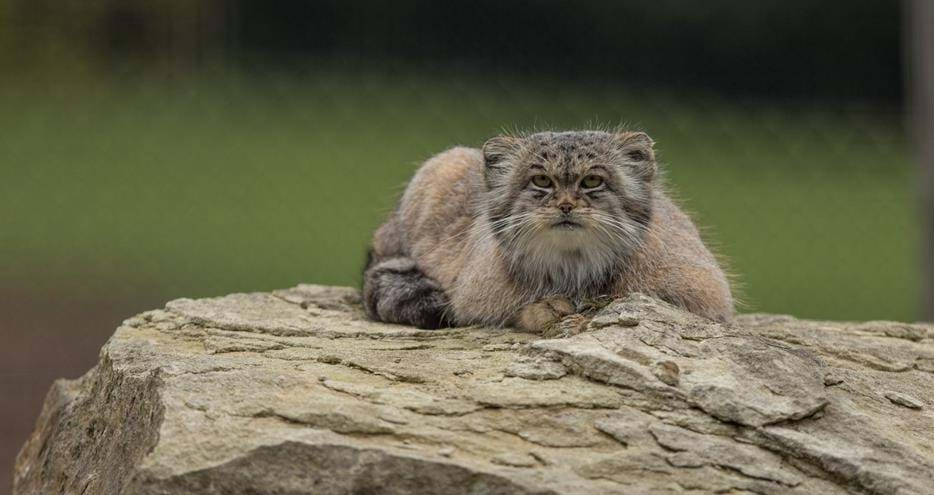 Pallas Cat Experience
Meet our shy and elusive Pallas' cats in a 30-minute encounter where you will feed these remarkable cats from a safe distance. A face mask and gloves will be issued and must be worn at all times.