Unforgettable glamping getaway 
Camp out under the stars and immerse yourself in an exciting safari experience right here in Kent!
Giraffe Lodge offers multi award-winning exclusive accommodation which transports you to the plains of Africa as you sip sundowners on the private deck of your luxury safari tent and marvel at the stunning wildlife that approaches the watering hole beneath the lodges.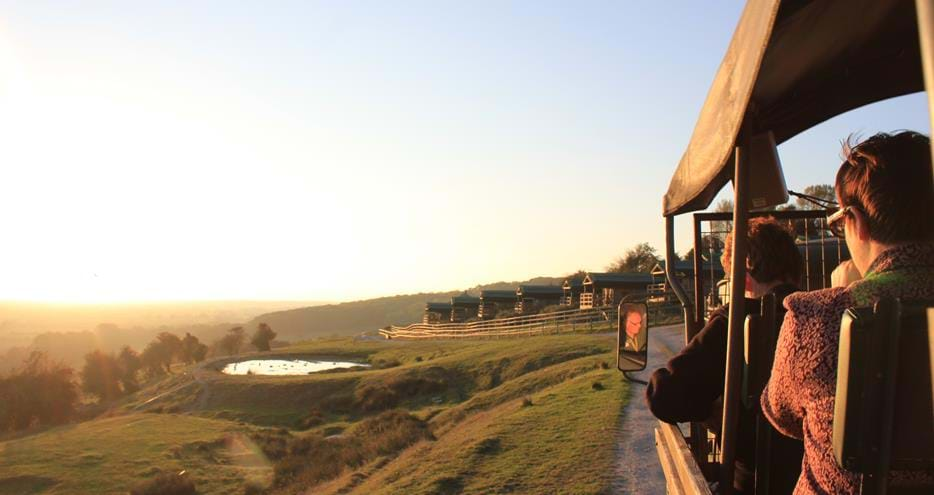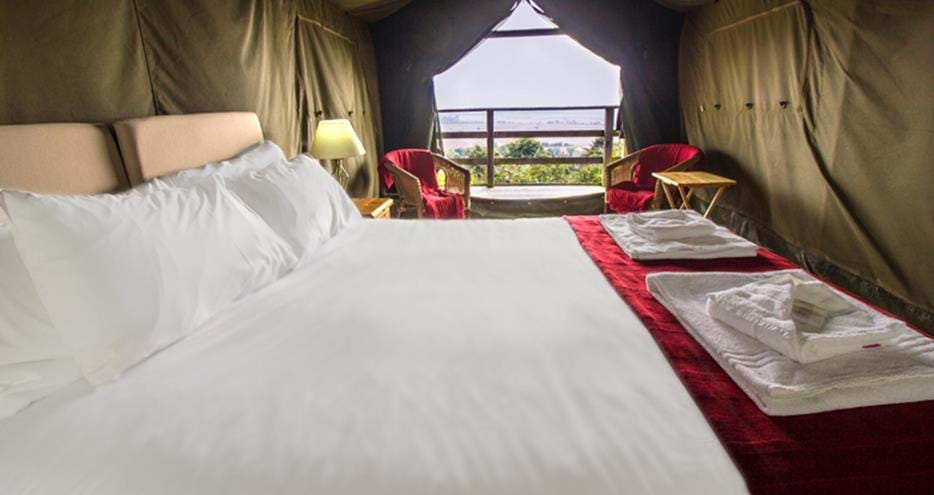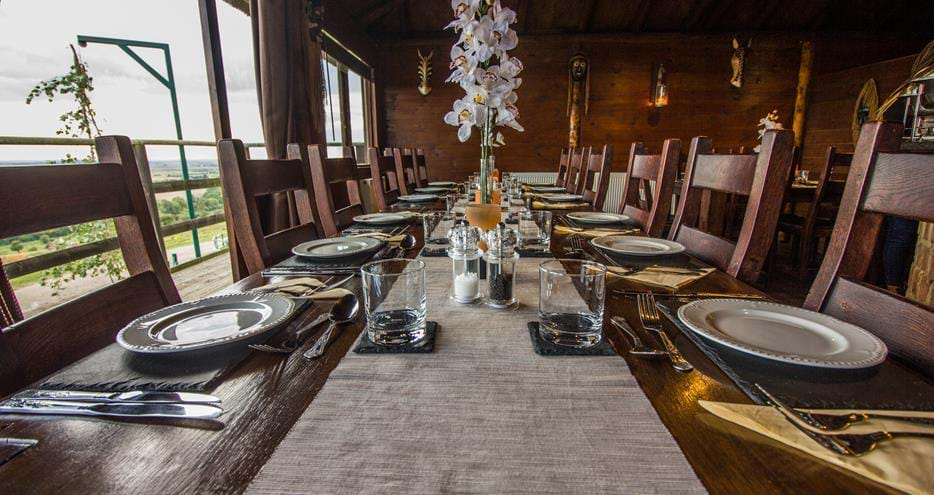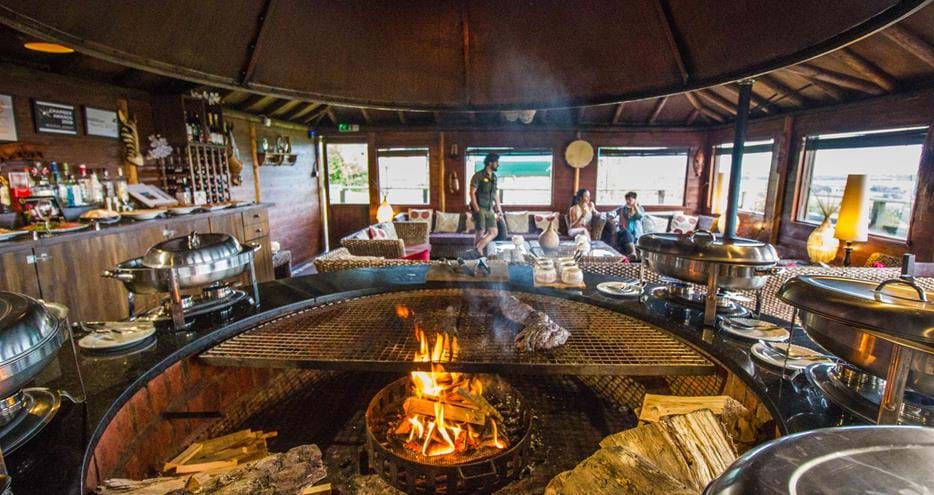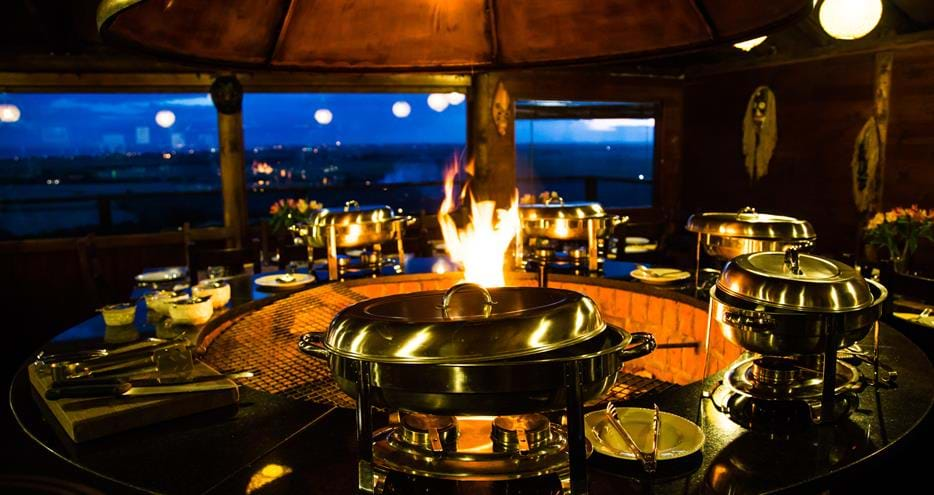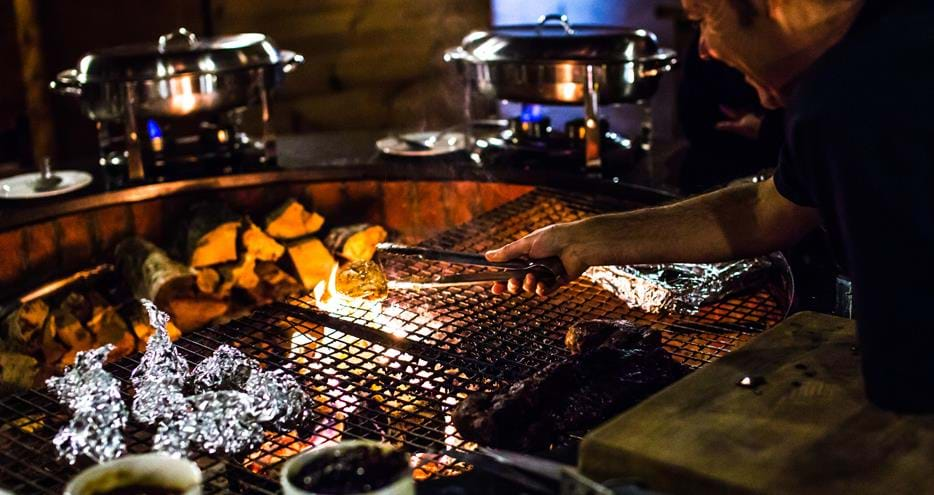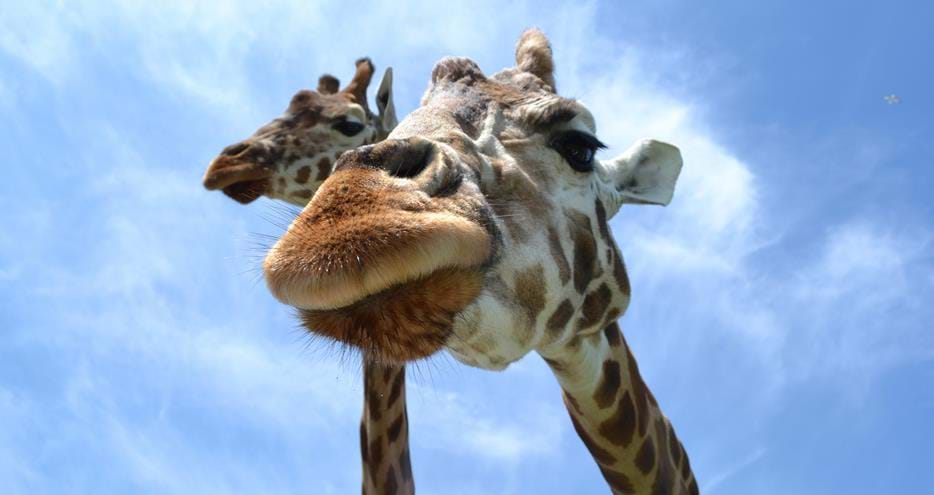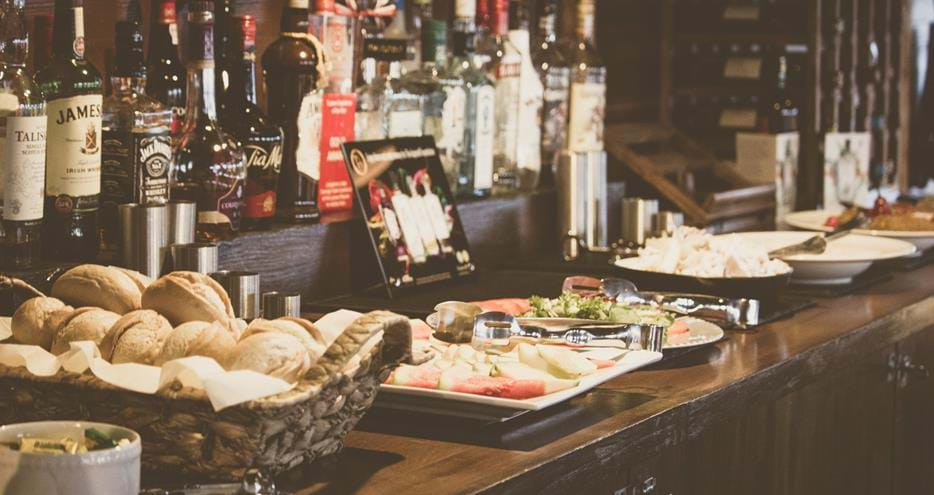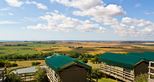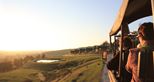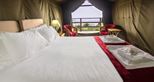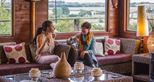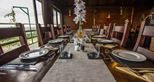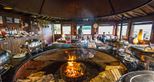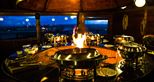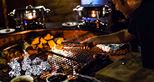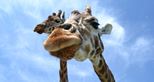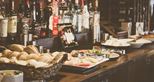 The African Experience in Kent
Your Accommodation
Location
Exclusive Access
Safari Experience
Eat & Drink
Pricing and booking
The African Experience in Kent
Your stay at Giraffe Lodge is a unique experience that will truly make you feel like you are in Africa. Stay in one of the eight glamping tents and wake up to the most magnificent view of the sunrise. This is a half board experience with full English breakfast and dinner included.
As you travel through the African plain to your luxury safari lodge, you'll spot some of our iconic animals including giraffes, zebras, rhinos, ostriches and wildebeest as well as some of our more elusive antelope herds roaming the 100 acre wilderness.
Your Accommodation
Giraffe Lodge hosts 8 luxury safari tents. Each tent provides the perfect blend of safari-luxe and glamping charm, with en suite facilities, heating, lighting, fluffy towels and dressing gowns. Sleeping 2 in king, double or twin beds you'll spend a magical night under the stars in total comfort, falling asleep to the sounds of wildlife just metres away.
Location
Giraffe Lodge overlooks the African Experience with tents carefully positioned in the natural surroundings. Guests can explore the grounds and venture out on a private safari for perfect photo opportunities and knowledgeable staff who will guide you through the experience. With a balcony overlooking the reserve, this glamping experience is the closest you can be to your roaming neighbours.
Exclusive Access
You will have access to Port Lympne Reserve during and outside of normal visitor hours from the day of your arrival to the day of your departure. Included with your stay is the entrance ticket to both our wildlife parks - Howletts Wild Animal Park and Port Lympne Hotel & Reserve - from 9.30am to closure.
Check in starts at 1:30pm at Guest Services for a 1.45pm departure. 
Safari Experience
All of our short breaks guests have a safari included in the cost of their stay. Your safari will take you on an adventure through our South American, Asian and African Experience zones where you will see spectacled bears, giraffe, zebra, wildebeest, camels and more. 
Eat & Drink
Your stay at Giraffe Lodge includes breakfast and dinner. Dining is a big part of the experience at Giraffe Lodge. Our chef will delight you with African inspired dishes and brai cooked on the open fire pit in the Lapa, using fresh, locally sourced produce.
Join your fellow guests for after dinner drinks or retreat to your private deck and enjoy the beautiful colours of the sunset reflected in the watering hole as the free roaming herds prepare for nightfall. 
Pricing and booking
Prices from £525 per night based on two people sharing, breakfast and dinner included.
Open from April to October: 7 days a week April to September and Wednesday to Sunday in October. 
For more information, you can call 01303 234112 Monday to Sunday between 9am to 5pm, or fill in our simple online form at the end of the page and one of our team will be in touch.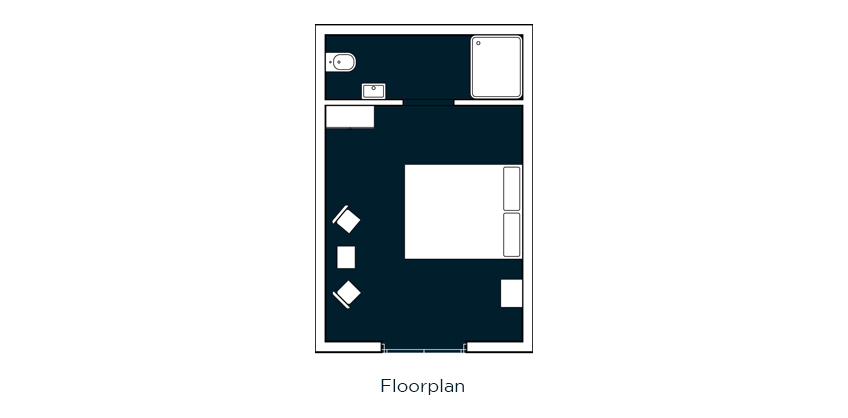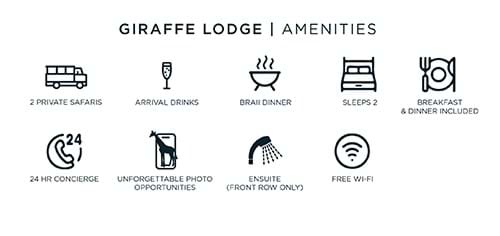 Itinerary
Giraffe Lodge is open from April to October. Whether you experience the majesty of the savannah in spring, spot the herds of antelope calves in the summer or marvel at the changing colours of the landscape in the autumn, you'll always experience a unique African staycation on your doorstep!
Please note timings are approximate and itinerary is subject to change.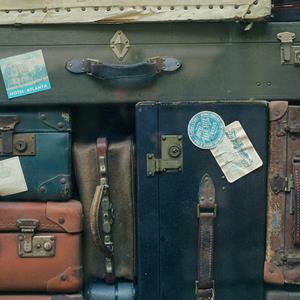 1:30pm

Check in

You're welcome to enjoy the reserve from 9:30am before heading to Guest Services to check in. We'll take your luggage up to your Lodge while you get acquainted with your fellow adventurers and your expert Ranger.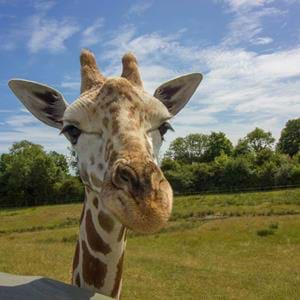 2pm

Safari time!

Keep your camera ready as your expert ranger guides you through the reserve and onto The African Experience, where giraffes, zebras, rhinos and wildebeest wander freely across the plain. Your safari vehicle is open-sided so don't forget to wrap up warm!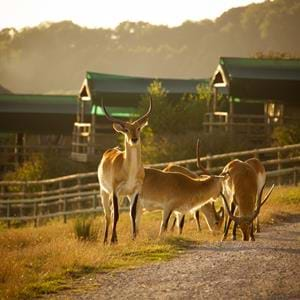 3pm

Arrive at your luxury lodge

Enjoy a welcome glass of bubbly on arrival and explore your authentic safari tent, furnished with real beds and all the creature comforts you need for a romantic night under the stars. Remember, this is glamping so make sure you've packed your fluffiest bed socks as it can get a bit nippy especially in the early spring/autumn months.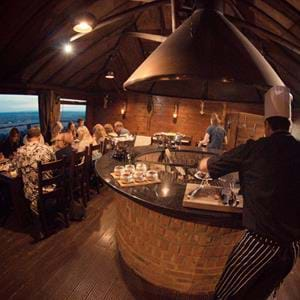 6pm

Feeding time

Join your fellow guests in the Lapa for an African inspired feast cooked on an open fire pit. Meals are included in your stay.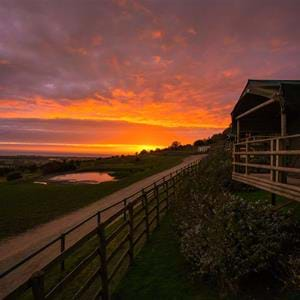 9pm onwards

And relax...

Spend the evening chatting to your host and fellow guests in the lapa, or enjoy a sundowner or two wrapped in a cosy blanket on your private deck as you watch the sky turn brilliantly red and orange and the animals settle down for the night.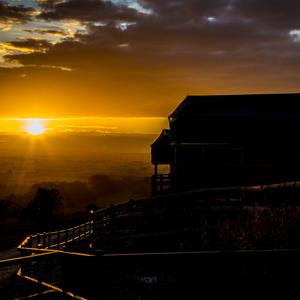 7am

Wake up call

If you're not already awake watching the dawn break over the vast expanse of the African Experience, your host will wake you with a gentle call to start the day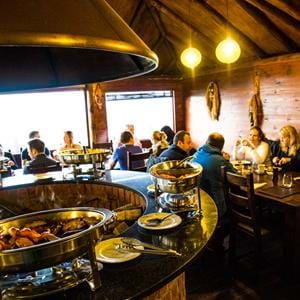 8am

Breakfast

Rejoin your fellow guests in the Lapa for a full English breakfast, included in your stay.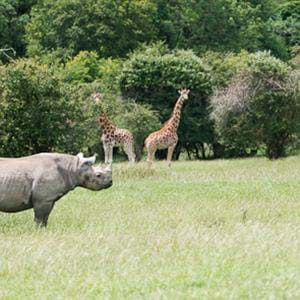 9am

Return trip

Instead of enduring a tedious flight back to the UK after your safari adventure, you'll enjoy a short drive through the African Experience for a final glimpse of the animals and back into the Reserve where your luggage will be waiting for you.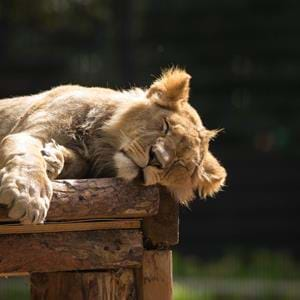 10am

Reserve access

Spend the day exploring the rest of the 600 acre reserve and discover even more rare and endangered animals, beautiful landscaped gardens and wooded walks. We'll look after your luggage until you're ready to head home.
What's Included
Stay for two at Giraffe Lodge
Full English Breakfast and African inspired dinner (Braii) in the Lapa
Entrance to Port Lympne Hotel & Reserve and Howletts Wild Animal Park (from 9.30am on the day of arrival until closure on the day of departure)
Safari experience at Port Lympne Hotel & Reserve
Access to the park's restaurants
Bedding and towels
Welcome drink
Free WiFi
Free on site parking
Frequently asked questions
Below you'll find the most common questions our guests ask about staying at Giraffe Lodge.
What time do we check in?
Check in starts at 1:30pm at Guest Services for a 1.45pm departure. If you would like to explore the reserve before your safari we can look after your luggage.
What time does the safari start?
Your safari starts at 1.45pm and takes around 1 – 1 ½ hours. We advise that you take a bathroom break before boarding the safari truck as there are no stops until you reach Giraffe Lodge. We also advise that you take a coat/extra layer on safari.
How do we redeem our free admission to Howletts?
As part of your stay you get free admission to our sister park, Howletts Wild Animal Park, approximately half an hour away near Canterbury. When arriving at the Howletts Gatehouse, please provide your reservation name from Port Lympne or show your booking confirmation for free admission.
Are the tents heated?
Although there is a heater in your tent it can get cold during adverse weather and the early spring/autumn months.  We would advise that you pack appropriate clothing for the current weather conditions.
Are there any kettles/hair dryers for the tents?
Tea and coffee making facilities are available in your tent, however, we do not advise that hairdryers are used due to the limited supply of electricity to the tents.
Can we bring our own alcohol to the lodge?
Guests are not permitted to bring their own alcohol, however, there is a bar in the restaurant where you may purchase drinks to accompany your meal.
Are there toilets in the restaurant?
Unfortunately, there are no toilets in the restaurant. You can either use the en suite in your tent or the main shower block a short walk away at the top of the slope.
Can we have candles in the tent?
We do not allow candles or any naked flames in or around the tents for Health & Safety reasons. Lamps are provided in your tent.
Where can we smoke?
There are two designated smoking areas. One by the shower block at the top of the slope and the other is located behind the Lapa restaurant. There is a strict no smoking policy in or around the tents.
You may also like
With 14 different ways to stay, we're certain we have the perfect accommodation for you at Port Lympne Hotel & Reserve. Don't forget that our unique accommodations can be booked as part of your conference or private event.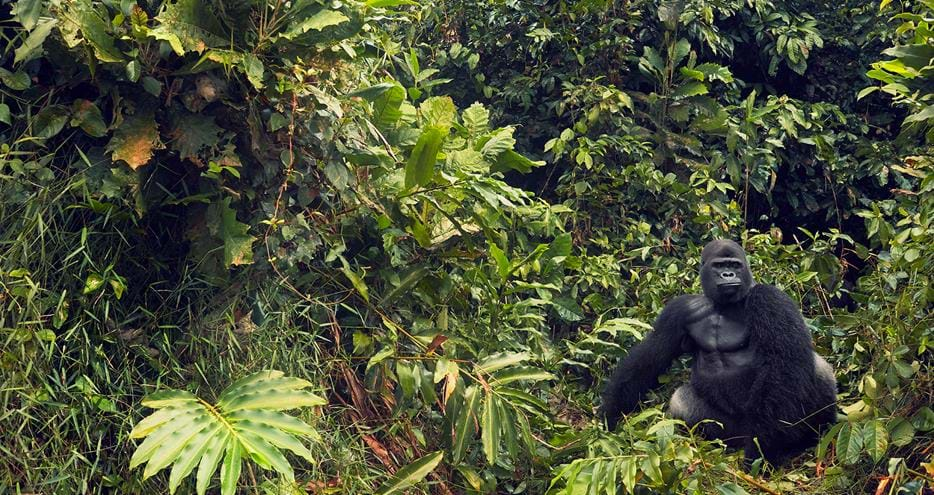 Back to the Wild!
With your visit and stay you contribute to our greatest mission, getting the animals 'Back to the Wild'. This initiative has already seen an impressive number of animals born at Howletts and Port Lympne returned to their natural habitats. Your help is vital for our worldwide conservation projects.
Book online
For more information or to enquire about gift vouchers for our short breaks, you can call 01303 234112 Monday to Sunday between 9am to 5pm, or fill in our simple online form and one of our team will be in touch.