Celebrate a loved one through an in memory gift supporting The Aspinall Foundation. Your donation will help us protect endangered species for years to come and give you a way to remember a loved one by supporting a cause they cherished.
In Memory Products
Donate in memory
Organise a collection in aid of The Aspinall Foundation at a memorial service or funeral. Or remember them each year on the anniversary of someone special by making a donation on that date. All donations go to supporting our vital conservation work.
Donate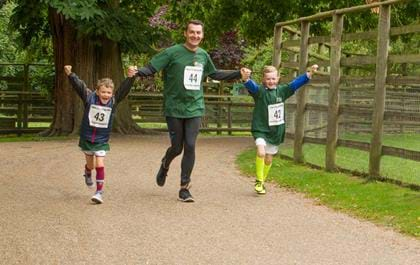 Fundraise in memory
Host a fundraising event or take on a challenge event in memory of a loved one. Run 5K or a Marathon, host a coffee morning or Bake Sale; whatever you choose we are happy to provide great ideas and support to inspire you.
Fundraising Events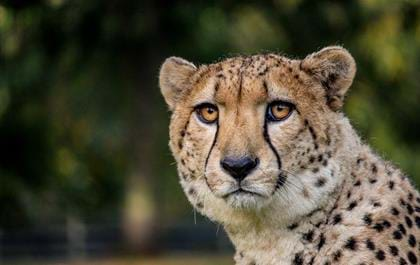 Adopt an Animal in memory
Adopt a loved one's favourite animal in their memory. Choose from one of two options: 1. Printed Adoption Package, includes an adoption folder with personalised certificate, animal factsheet, animal photo & plush toy. 2. Digital Pack, includes a downloadable certificate, animal factsheet and animal photo.
Adopt an Animal
Coming Soon
Port Lympne Reserve is more than just an animal park, with beautiful tiered gardens and grounds to enjoy. We plan to create a dedicated memorial area along Lime Tree Walk at Port Lympne. Lined with stunning trees in any season, flower beds and wild shrubs, with stunning coastal views, this will be a wild yet peaceful area which you can visit and enjoy nature whilst remembering a loved one.
Dedicate a Tree at Port Lympne or Howletts
Dedicate a tree along Lime Tree Walk at Port Lympne Reserve or at Howletts Wild Animal Park. Includes an engraved message on a plaque. A peaceful spot to visit and watch your tree grow and change throughout the seasons.
Memorial Bench
A limited number of benches are available along Lime Tree Walk, these Memorial Bench's include plaques and provide a peaceful place to reflect and remember.
Plant a Tree Scheme
We are creating a scheme where you will be able to plant a tree at Port Lympne or Howletts in the memorial garden or in an animal enclosure, or even at one of our overseas conservation projects.
Sponsor the Memorial Garden
By sponsoring the memorial garden, you will help with the upkeep of the area including the planting of flowers such as Forget Me Nots, Daffodils and other seasonal plants.
We are proud to be registered with the UK's Fundraising Regulator.