You can help us protect endangered species.
Taking part in a fundraising event is a fun way to support The Aspinall Foundation. We rely on the generosity of individuals who give their time and challenge themselves to support our vital conservation work. Take a look below at our events or if you have another idea let us know and we will be happy to support you.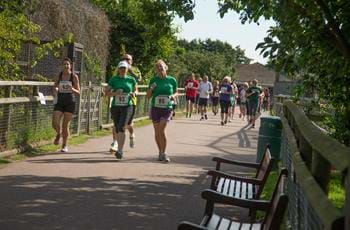 Howletts & Port Lympne Fun Runs
Take part in our 5k & 10k charity fun runs at our parks in Kent, Howletts Wild Animal Park nr Canterbury or Port Lympne Reserve nr Ashford. 24th April & 16th October 2022.
Read More
TCS London Marathon 2023
TCS London Marathon 2023 Run for The Aspinall Foundation in the iconic London Marathon! Every year, thousands take to the streets to run, jog or walk the 26.2 mile route through London. This year, you could be one of them. 23rd April 2023Registration fee £200Minimum fundraising of £1,000 Applying for a charity place with The Aspinall Foundation Whether this will be your first marathon, or you're a…
Read More
Download our Fundraising Pack
This handy guide is packed full of fundraising ideas and inspiration, how to create your own event and everything you need to know about Fundraising for The Aspinall Foundation.
Download Now
We are proud to be registered with the UK's Fundraising Regulator.