Event date
11 Feb - 19 Feb
All aboard!
Join us for an authentic safari in the Kent countryside and come face-to-face with giraffes, zebras, rhinos, ostriches and many more incredible species at the largest wildlife park in Kent this February half term.
Book your tickets
There's so much to see and do
Port Lympne Reserve is home to the county's only spectacled bears as well as gorillas, tigers, wolves, monkeys and many more endangered animals.  Step back in time when you enter Dinosaur Forest to meet life-sized prehistoric creatures lurking in the 3 acre woodland, or for some really wild half term activities check out our exciting animal encounters to make your visit even more special!  The many restaurants, play areas, tranquil walkways and stunning views make Port Lympne Reserve the ideal half term day out for all the family!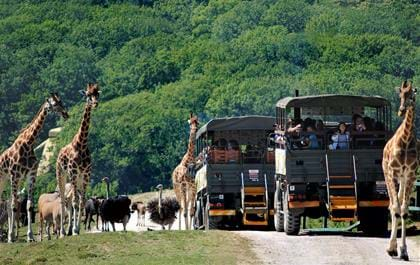 Start your safari
Make your way to Basecamp to board a safari truck and be transported to the grasslands of South America, the plains of Africa and the grassy meadows of Asia, where animals roam freely against the stunning backdrop of the Kent countryside (pre-booking is essential).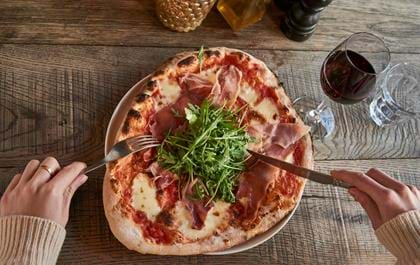 Where to eat
Take a break from exploring and enjoy your own feeding time! You'll find tasty dishes with local wines and Kentish brews at our restaurants or grab a quick snack and a delicious coffee at our seasonal kiosks.
Restaurants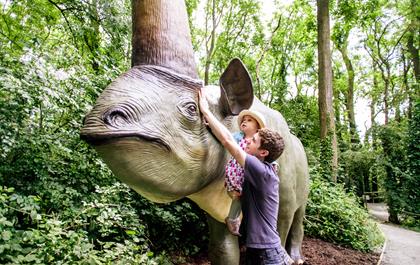 Dinosaur Forest
Marvel at the tremendous T Rex, stare at the Stegosaurus, feel the terror of the Pterodactyl and delight at the sheer size of the Diplodocus! Take a step back in time and come face-to-face with some of the most fearsome creatures to ever walk the Earth – all included in your admission ticket!
Dinosaur Forest
February half term breaks
Spend a wild night under canvas in an authentic safari tent, experience rustic charm in a cosy glamping pod, or enjoy a little luxury with wild neighbours at our historic lodges. The perfect staycation for adventurers of all ages this February half term 2023.