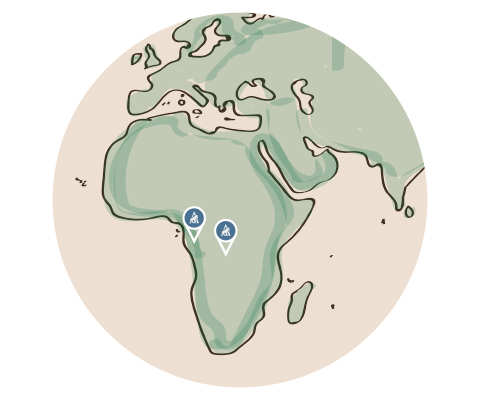 Our Work in Congo & Gabon
The Aspinall Foundation has been working with the governments of the Congo-Brazzaville and the neighbouring state of Gabon since 1987 to protect a one million acres area within the unique savannah ecosystem of the Batéké Plateau.
These projects, "Projet Protection des Gorilles", (PPG) are working with local partners to stop the rapid decline of critically endangered western lowland gorillas (whose numbers were down by 60% in the past 20-25 years).
Thanks to our active conservation work in this region, we have reintroduced in the wild over 70 critically endangered western lowland gorillas who continue to thrive in our sanctuary and have been successfully breeding since then.
Gorilla Reunion: Damian Aspinall's Extraordinary Gorilla Encounter
Featured in the programme 'Gorilla Gorilla' on Animal Planet
What we are doing here
Key Milestones
Did you know that...
What we are doing here
1. PROTECTING THE LAND
The Aspinall Foundation works to protect around one million acres within the unique savannah ecosystem of the Batéké Plateau.
2. WILDLIFE CRIME PROGRAMME
In both Congo & Gabon we have arrested hundreds of poachers, in fact, in the Gabon we were the first to ever make an arrest. Congo's collaborative project "PALF" aims to reduce the overall level of illegal hunting and trade of animals and, or their by-products in the Republic of Congo. To date it has celebrated significant success, following over 300 wildlife cases, including seizures of live animals, pelts, ivory and other animal products.
3. PARK RANGERS
We support the park rangers who work to protect this bio-diversity hotspot, where species such as forest elephant, serval, de Brazza's monkey, red river hog, hippopotamus and forest buffalo are recovering due to this protection. The success of our anti-poaching activities has been widely praised by national governments and NGOs.
4. ACADEMIC RESEARCH
We are working within global conservation strategies from the International Union for the Conservation of Nature (IUCN) and the Great Apes Survival Project (GRASP) as well as alongside species specific, reintroduction specialist groups. We publish academic reports in international publications, and have featured in journals, such as the National Geographic and national newspapers such as The Daily Telegraph and The Independent.
5. SNIFFER DOG PROGRAMME
PALF founded the Sniffer Dog Program in 2014, the first of its kind in the sub-region. By increasing awareness and prosecuting offenders, the project, now operating separately from PALF as PRC Congo and supported by The Aspinall Foundation, aims to reduce the overall level of illegal hunting and trade in the Republic of Congo. To date it has celebrated some significant successes, including seizures of live animals, animal pelts, ivory, and other animal products.
Key Milestones
1. Since 1989 TAF have released over 70 western lowland gorillas rescued as orphans in situ and later from UK
2. We have had over 40 births to released gorillas to date. These births have all been to wild born gorillas.
3. Since 1999, we have transferred 30 western lowland gorillas from Europe to Gabon or Congo (28 from Howletts & Port Lympne, 2 from France)
4. In 2021 the first EVER wild-born baby to captive-born parents, Mayombe (born at Zoo de Beauval, France) and Djongo (born at Port Lympne Reserve), was born at our project in Gabon.
Did you know that...
1. The scientific name of western lowland gorillas sound like the title of a song: "Gorilla gorilla gorilla"
2. Western lowland gorillas are the smallest and most widespread subspecies of gorilla.
3. Gorillas have a vegetarian diet and they eat mostly fruit and plants like wild celery, roots and tree bark and pulp.
4. Gorillas live in groups of up to 30 individuals called troops. They are found on the ground even if they are able to climb trees.
5. The western lowland gorilla population is in constant decline and it is categorised as critically endangered by the IUCN. For this reason, the Aspinall Foundation's conservation work and the established protected area in the Batéké Plateau are a great effort in the preservation of this species.
Timeline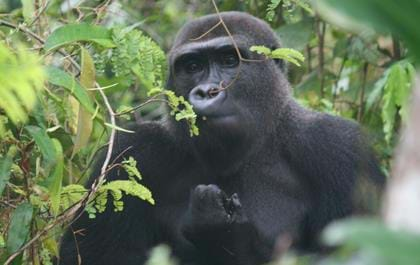 Working on the Bateke Plateau
The Bateke Plateau is our flagship conservation project, once an area where wildlife had been driven out due to hunting and poaching, it is now a thriving ecosystem, where gorillas, forest elephants and even a lion have been spotted.
Gorilla Protection Project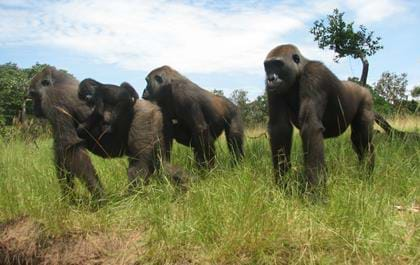 Foundation built the first gorilla orphanage
In 1989 we built the first ever gorilla orphanage in Congo-Brazzaville, and since then we have rescued over 100 gorillas orphaned by the bush meat trade and poaching. We have reintroduced over 70 gorillas back into the wild, including 26 who traveled from our Parks in Kent. Many have formed new family groups and are producing young family members.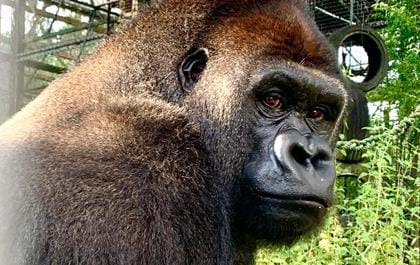 Kent to Congo & Gabon
In 1999 we transferred our first two gorillas born in Kent to our project in Gabon in a groundbreaking move. They have since been followed by an entire family group from Port Lympne who were also released in Gabon, a group of 4 bachelor gorillas from Port Lympne to Congo, 2 female gorillas from Beauval to Gabon and most recently, bachelor gorilla Joshi who made the journey from Howletts to Congo in 2021.
Success stories from Congo & Gabon
Introducing the gorilla groups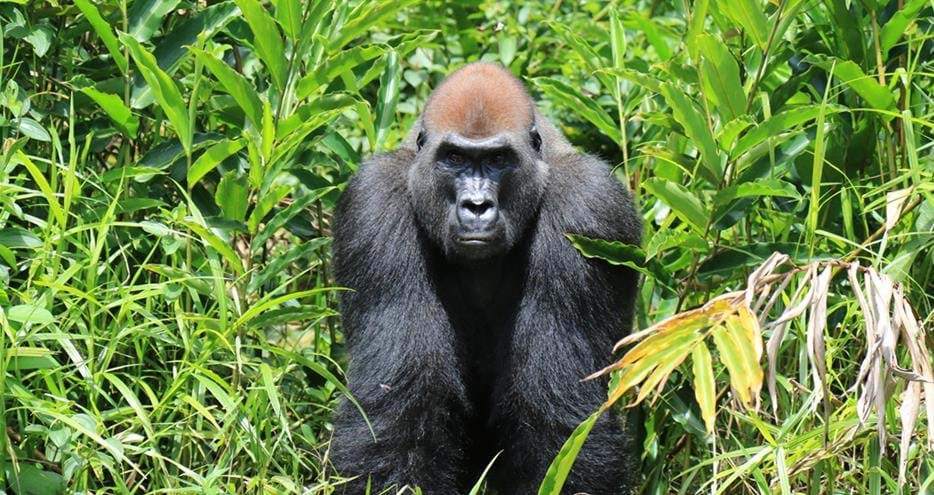 The Boumangos
The Boumangos troop is formed by Boumango, Otala, Mpassi, Lekoko and Okeli.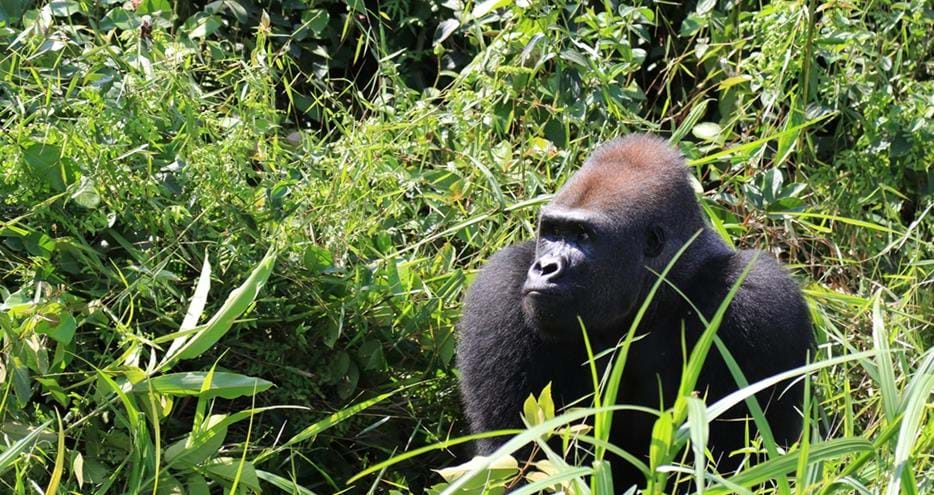 The Tongas
The Tongas are the troop that ranges farthest north with 10 members of the group including Tonga, Zora and her infant Uzuri.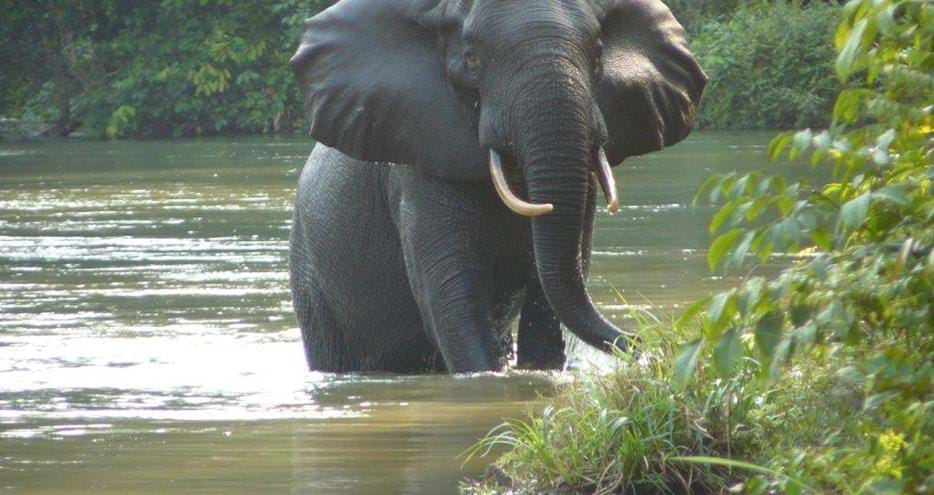 The Rafas
The troop of the Rafas is represented today by Rafa, the lead, and his female Mbwambe. Okeli was part of this troop until she decided to join the Boumangos in May 2020.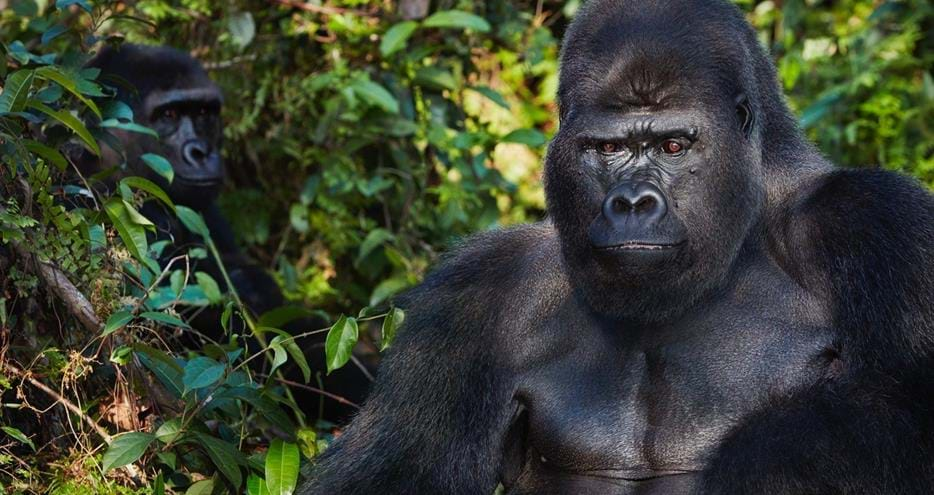 Djala
Djala in his senior years is now solitary.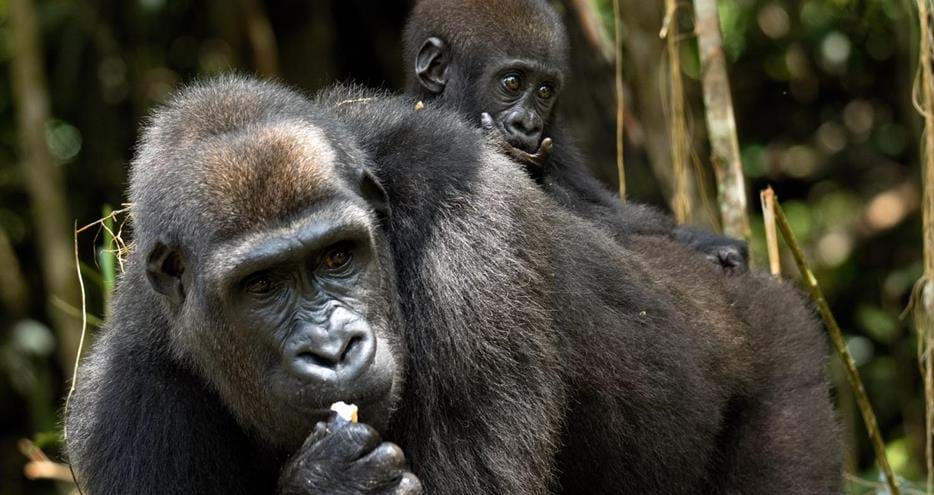 Djongo & Mayombe
Djongo, Mayombe and their daughter, Taali live on a habituation island while they are acclimating to life in the wild as a small family group.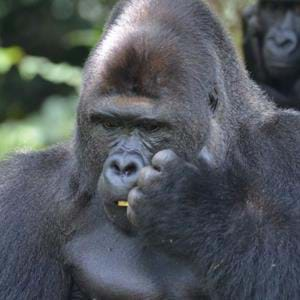 Aspinall Foundation Supporter

Alison Still

I was visiting Port Lympne back in 1986/7 at the time Djala was rescued. I was expecting my eldest son at the time. To now follow Djongo's story and successful rewilding is a real joy. Congratulations to all involved in the whole project both in UK and Gabon.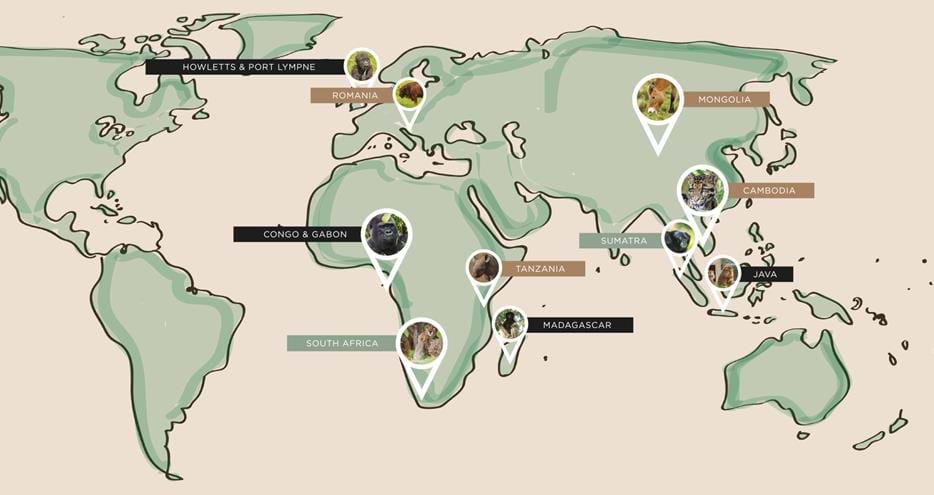 We are proud to be registered with the UK's Fundraising Regulator.