Book now
A warm welcome and good food awaits you
One of the finest English traditions, a leisurely Sunday roast can be enjoyed in the Garden Room at Port Lympne Hotel & reserve in Kent.
Originally the stableyard of Sir Philip Sassoon's country estate, you'll be dining in the same surroundings as Winston Churchill, Charlie Chaplin and many other famous former guests to the historic Kent mansion.
Home made & locally sourced
Choose from succulent cuts of roast aged topside of beef, roast corn fed chicken or roast middle white pork loin.  All our Sunday roasts are served with cauliflower puree, red cabbage, Walmestone growers greens, Chantenay carrots, roast potatoes and Yorkshire pudding.
Our chefs take great pride in sourcing the finest quality local ingredients and serving seasonal home made dishes to delight our guests.
Sunday lunch menu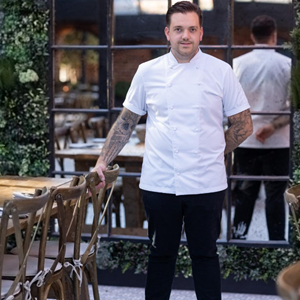 Executive Chef at Port Lympne Hotel & Reserve

Lee Edney

Our Sunday Roast menu is a celebration of Kent's exceptional local produce.
Operations Director

Federico Aresti

The Garden Room wine list has been carefully-selected to compliment our delicious menu. My team and I would be delighted to recommend the perfect pairing for your Sunday Roast.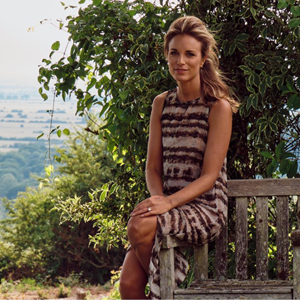 Design Director

Victoria Aspinall

The Garden Room's laid back charm paired with delicious locally sourced food and handpicked wines and cocktails makes it the perfect choice for relaxed Sunday Roast.
How to book your Sunday roast
Take a break from exploring the Reserve to relax with a Sunday roast lunch, before heading back out to spot the endangered animals dotted around the Kent countryside.  Or just pop in for lunch at the historic mansion set within 15 acres of landscaped gardens.
Sunday roast is served from 12:30 - 7:30pm.
November - March
£28pp (2 courses) £33pp (3 courses) for park members and accommodation guests.
£38pp (2 courses) £43pp (3 courses) including entry to the park
April – October
£30pp (2 courses) £35pp (3 courses) for park members and accommodation guests.
£40pp (2 courses) £45pp (3 courses) including entry to the park
Guests must arrive at the reserve before last admission at 4pm.
Deposit is required upon booking. The value of the deposit will be deducted from your final bill. Deposits are non-refundable or transferable.
Please contact the team on 01303 234101 or email us to add a safari or encounter to your reservation.
Book your table
Find us
Port Lympne Reserve, Lympne (Nr Hythe), Kent, United Kingdom, CT21 4LR