Kid's Activities
Fun For All The Family!
As with the Special Offers, new Kid's Activities will be hatching every other week throughout the summer holidays. Unlike the Special Offers, though, once hatched these activities will remain available throughout the summer.
Colouring Sheets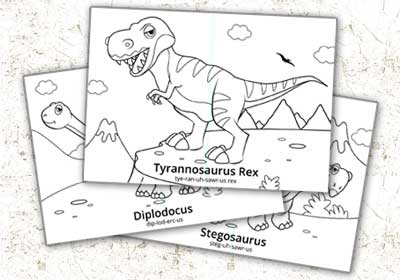 Print off our colouring sheets for the perfect source of in-car entertainment on your way up to Port Lympne or Howletts! Better yet, colour at home and pin up your wonderful creation!
Dino Name Generator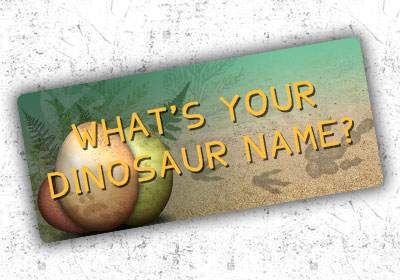 Ever wondered what your dinosaur name would be? Well, now you can find out! Play our Dinosaur name generator and don't forget to share it with your friends, too!
Spot the Dinosaur Game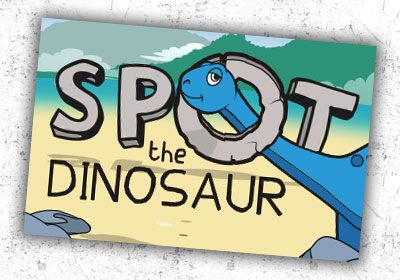 Can you spot the dinosaurs hidden in each of these scenes? See how many points you can score across 5 levels, then challenge your friends and family!
Dino Facts
Did You Know These Dino Truths?
Check out these amazing facts to learn more about the wonderful prehistoric world of your favourite dinosaurs (with new facts hatching each week!)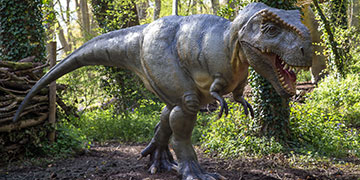 1
Did you know that there were over 700 species of dinosaur? Palaeontologists believe there are many more new and different species of dinosaur yet to be discovered, too!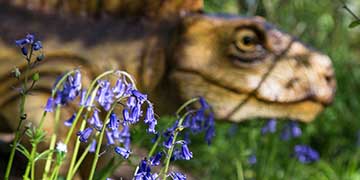 2
Dinosaurs ruled the Earth for 160 million years! From the Triassic period around 230 million years ago through the Jurassic period and until the end of the Cretaceous period around 65 million years ago.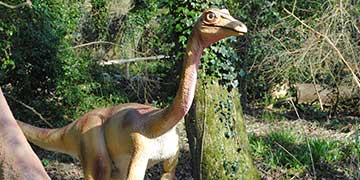 3
The oldest known dinosaur is Eoraptor, a meat-eater that lived 228 million years ago.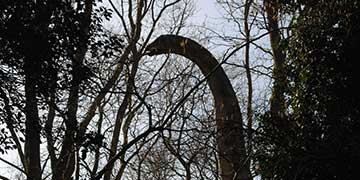 4
The biggest dinosaurs were over 100 ft long and 50 ft tall! The smallest dinosaurs were about the size of a chicken.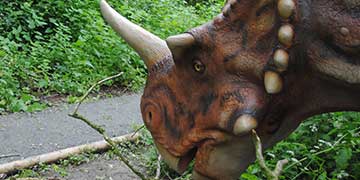 5
The heaviest dinosaur was Brachiosaurus at 80 tonnes. It was the equivalent to 17 African Elephants!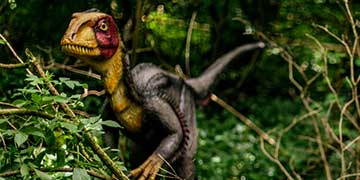 6
The dinosaur with the longest name was Micropachycephalosaurus, meaning "tiny thick-headed lizard".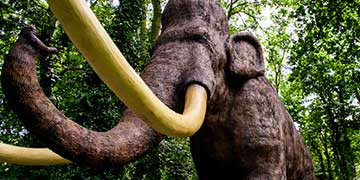 7
The dinosaur with the longest claws was the mighty Therizionosaurus, measuring at a whopping 3ft long!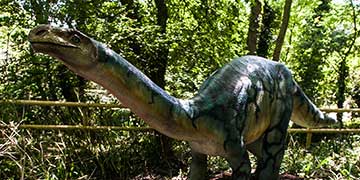 8
The prehistoric world comprised of two main branches of dinosaur - the saurischian (lizard-hipped) and the ornithischian (bird-hipped) dinosaurs.
#Selfiesaurus Photo Competition
Competition winner announced!
We had many great entries into our #Selfiesaurus Facebook photo competition but one stood out as a clear winner...
Well done, David Barwell! You've won a guided safari tour for 6.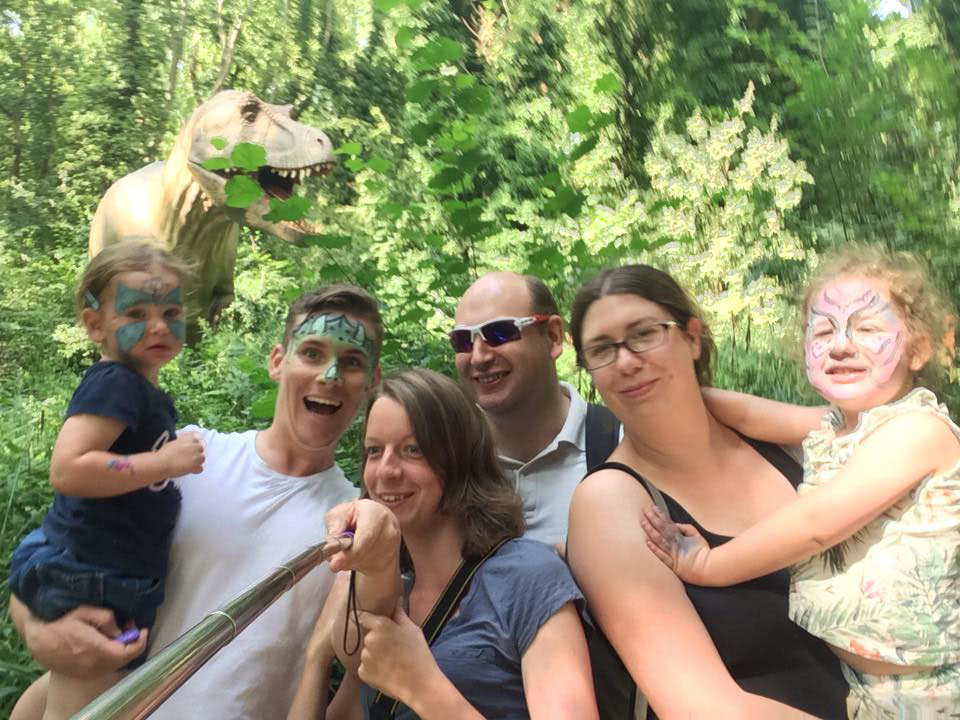 ...and here's some of the other competition entries...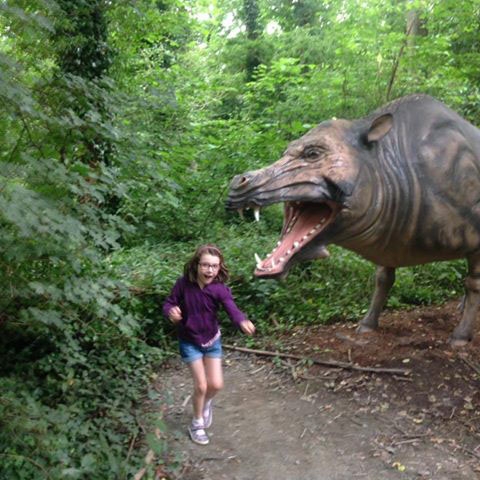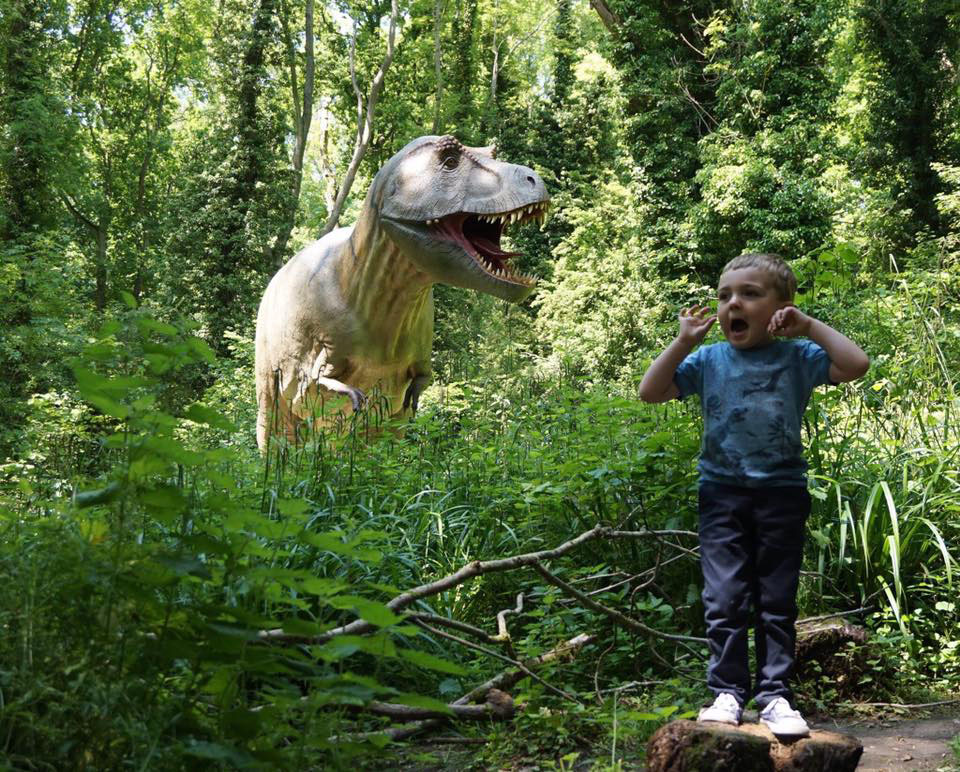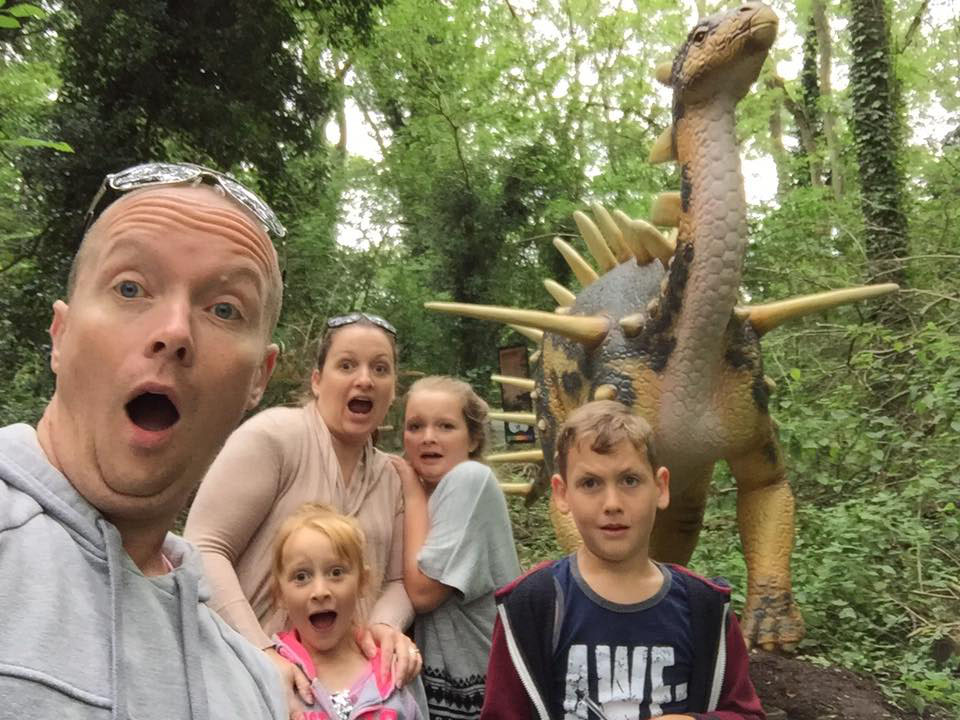 Special Offers
Special Treats Just For Dino-Lovers!
Every two weeks throughout the summer we'll be hatching a new Special Offer just for you, making your visit to Port Lympne extra special. Be warned, though; when a new special offer hatches the previous one will become extinct, so make sure that you seize the opportunity!
£10 Entry to Howletts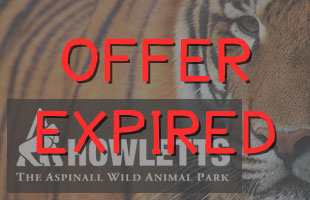 Free Dinosaur Toy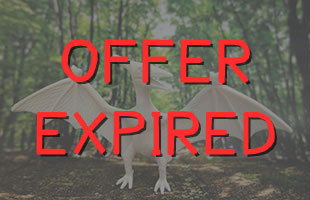 Free Dino Meal Deal