Not a typical zoo
World Leaders in Breeding Rare Species
We are a breeding centre for rare and endangered animals and although we work hard to offer a great day out for our visitors, the animals have to come first.
We take the time to replicate animal habitats as closely as possible and we make sure that every enclosure has shelter and appropriate foliage.  We never lock an animal into a viewing area, instead we let them choose where they want to be and if they want to be seen.
Our methods of animal care over the last 40 years mean that we have become world leaders in breeding rare species including western lowland gorillas, black rhino, clouded leopards, various primates and African elephants.
Back to the Wild
Wherever possible we aim to return animals born at Howletts Wild Animal Park back to protected areas of their natural habitat. Our Back To The Wild initiative has already seen the return of black rhino to Tanzania, Western lowland gorillas to Africa, primates to Indonesia, European bison to Romania and Spain and clouded leopards to Cambodia. 
Find out more about our conservation projects.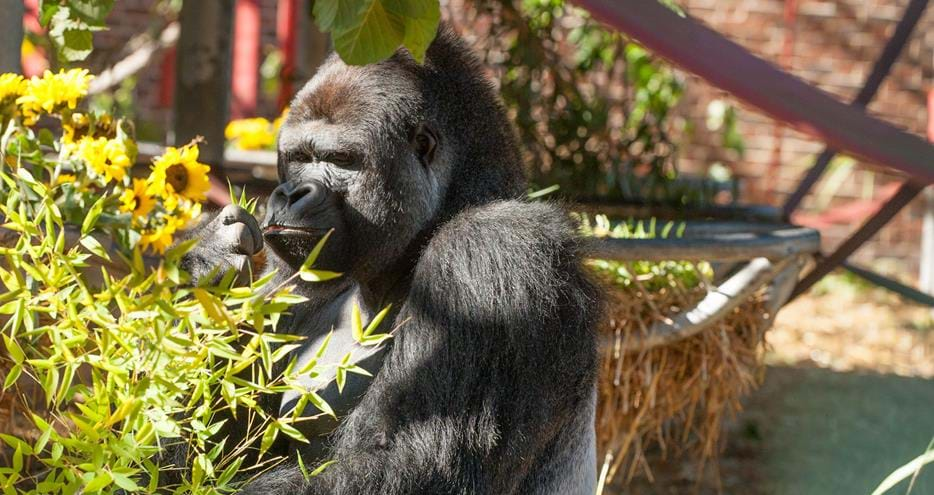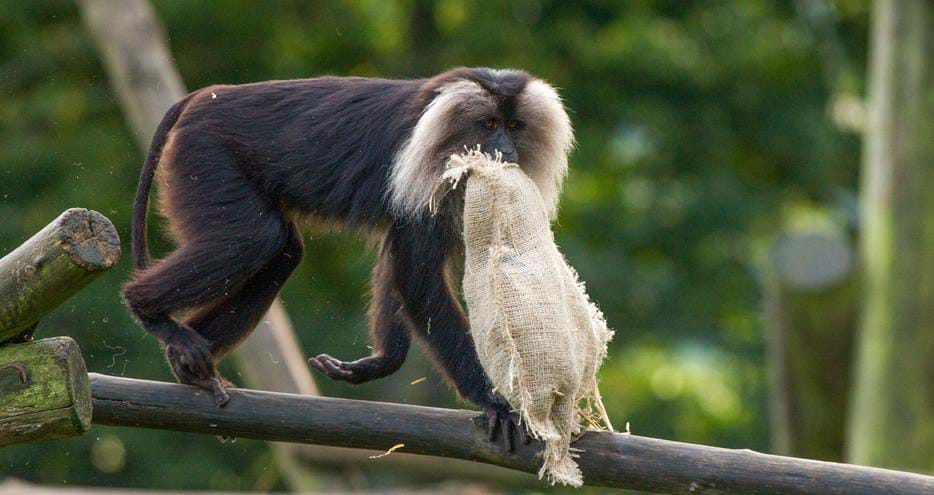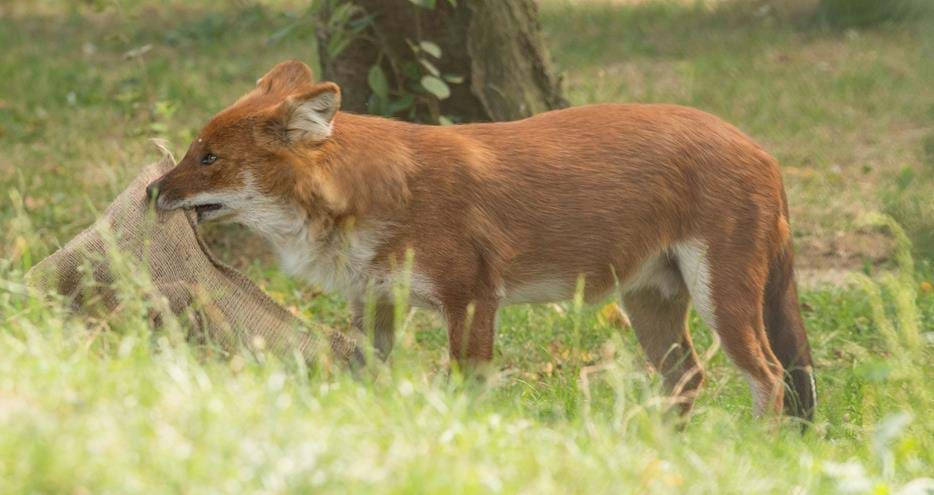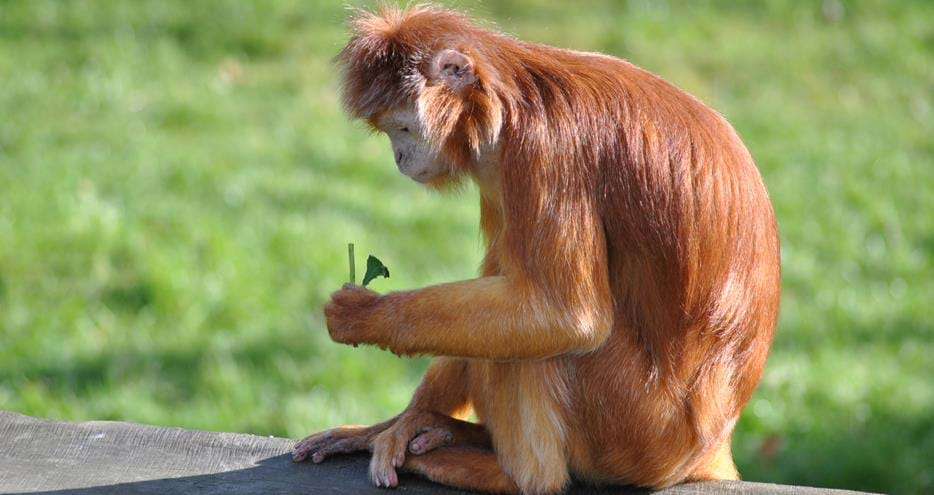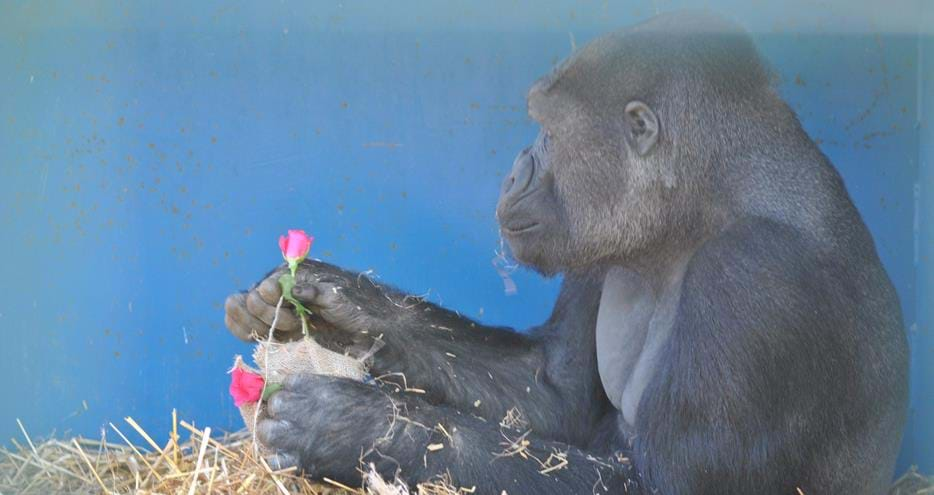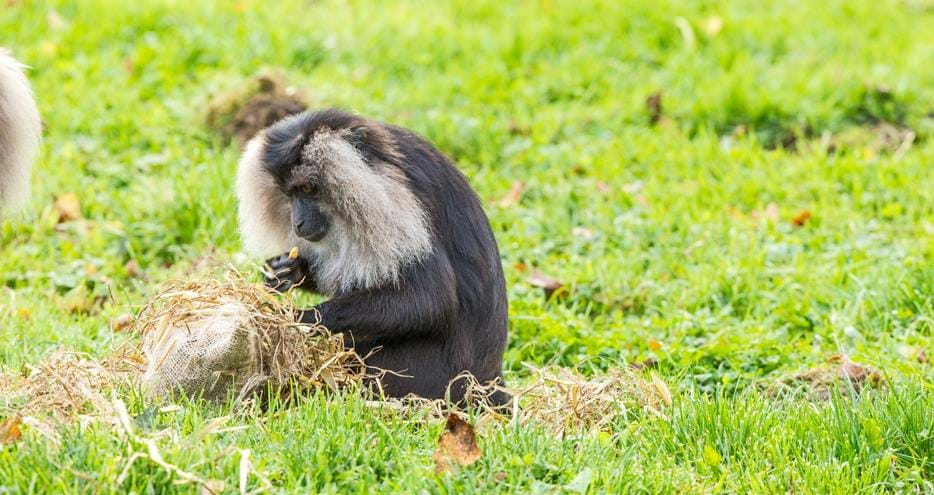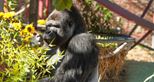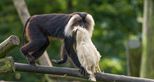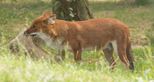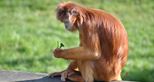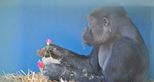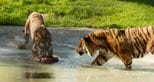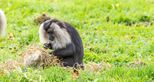 Enrichment
Enrichment is a technique our dedicated keepers use on a daily basis to ensure the animals in their care remain stimulated, healthy and active.  Enrichments that we offer vary immensely and can involve anything from a cardboard box to puzzle feeders, zip wires, perfume, fresh herbs and bubble machines!
You can get involved by treating our animals to a clever enrichment device from our Amazon Wish List.
Special Diets
Each animal at Howletts has a diet tailored to its own individual requirements and we always make sure that food is as fresh and natural as possible
Gorillas and Primates
Elephants
Carnivores
Gorillas and Primates
Our popular gorillas and primates eat over 100 different types of food! We work with the seasons too, in order to keep their diets as varied as possible.  We grow our own herbs and manage our own woodlands and plantations.  The gorillas and primates also have concentrated vitamin pellets, cheese and other diary products, plus mealworms and crickets! 
Our primates often get rose petals and leaves that have been picked and frozen to keep their freshness and our gorillas are quite partial to hummus, mushy peas and dhall.
The keeper teams offer scatter feeds up to 6 times a day, to help encourage natural foraging behaviour and the enclosures are filled with rope swings, bridges, slides and other items to keep things interesting and challenging.
Elephants
Our lovely elephants enjoy a wide variety of vegetables, pellets and browse, alongside small amounts of fruit as occasional treats.  Linseed cakes and balls are a particular favourite and help to promote healthy skin and nails!
Carnivores
The carnivores get a very varied diet, ranging from rabbit and mutton to pheasant, mice, squirrels and chickens.  Meat is served on and off the bone and the keepers design a variety of interesting ways to make meal times different.  To replicate how carnivores feed in the wild, we don't offer huge portions every day and this aids digestion helping to keep the animals in tip top condition.
Helping us feed the freshest food to our animals
The vegetables, herbs and fruits for our animals are locally sourced and delivered to the wild animal parks twice a week, ensuring that our animals are getting the freshest produce available – often picked and delivered on the same day!
We only feed the best quality produce to our animals and often use the same local suppliers for our on-site restaurants.
Education
Our ongoing aim is to improve our education facilities so that we can appeal to a large and inclusive audience.  In 2016 SouthernWater offered a grant to make improvements to the existing Howletts Education Centre.  This means that we can continue to spread the word about the importance of conservation to local schools and groups across a broad section of the community.