Port Lympne Hotel & Reserve
Luxury Glamping at Leopard Creek
In a quiet corner of Port Lympne Hotel & Reserve the eagle-eyed may have spotted two intriguing conical structures rising against the skyline, but just what are they?
The Wigwams offer one of three ways to stay at our latest luxury accommodation, Leopard Creek.  The rustic structures blend perfectly with the surrounding unspoiled countryside and provide the best way to see our most rare and elusive cats - the beautiful Amur leopards.
Book your Wigwam at Leopard Creek
What's included? 
The natural theme of the timber constructed wigwams continues with the luxe interiors.  You'll wake up to stunning views of the sunrise filtering in through the large panoramic windows.  Featuring underfloor heating, monsoon showers and high end finishes in comforting earth tones, your stay at Leopard Creek will have you relaxed and reconnected with nature in no time.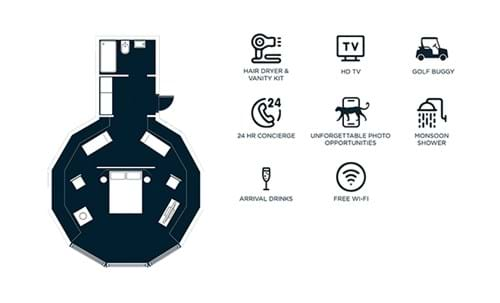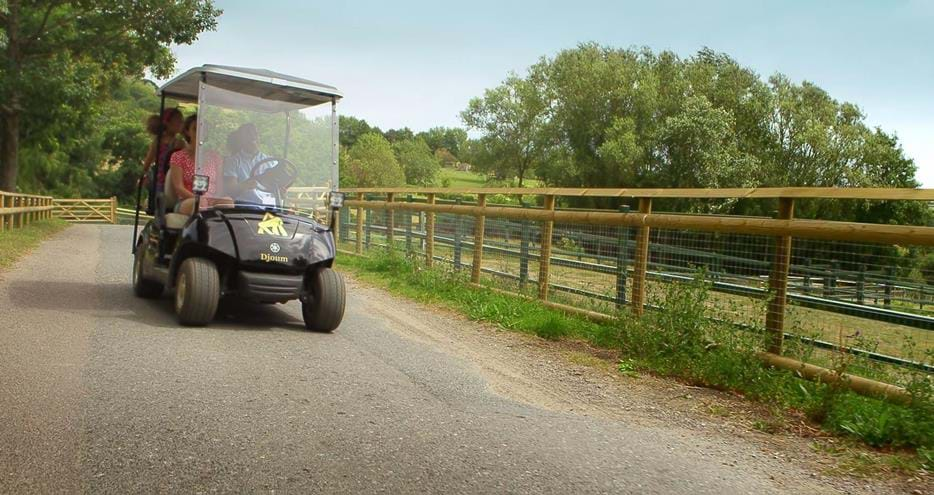 Golf Buggy
Your stay includes your own personal golf buggy to explore the reserve. You'll be accompanied by an expert ranger for an exclusive buggy tour from check-in to your accommodation, to familiarise you with your golf buggy and some of our wonderful resident animals.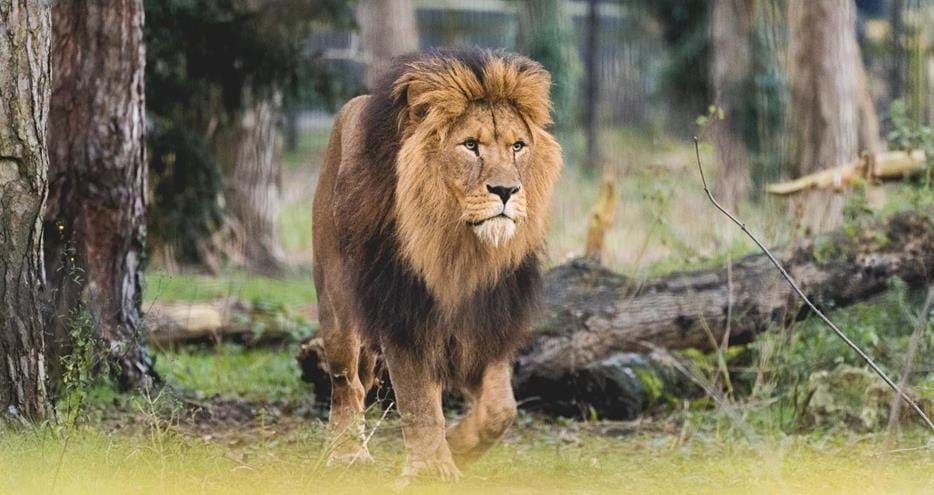 Wonderful Wildlife
Access to Port Lympne Reserve is included in your staycation, so you're free to roam all day as well as before and after visitor opening hours, either on foot or on your private golf buggy.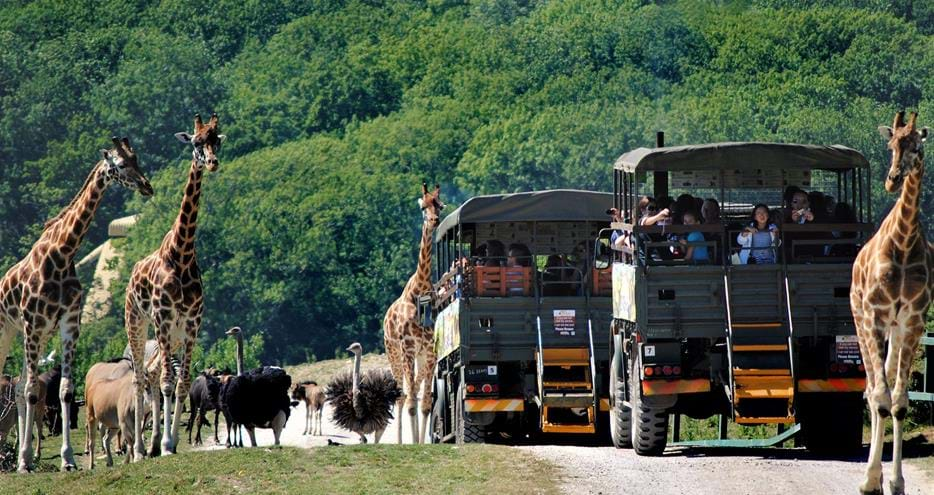 Truck Safari
Your stay at Leopard Creek Wigwam includes our iconic truck safari. You'll have plenty of photo opportunities of our amazing free roaming animals and the spectacular views of the Kentish savannah.

Howletts Wild Animal Park
Access to our sister park, Howletts Wild Animal Park just a short 20 minute drive away is also included in your stay. Don't forget to say bon voyage to the UK's largest herd of African elephants before they go #backtothewild this summer.
Find out more
Meet the Neighbours
The Amur leopard is extremely rare and notoriously elusive.  Just a few steps from your front door at Leopard Creek is a sight that few will have seen - our beautiful cats, Sayan and Milena, in their nearby enclosure.
 Gentle giants Kifaru and Zuko, the white rhinos can also be seen wandering their neighbouring enclosure.
Sayan
Born in 2007, Sayan is always ready to greet the keepers, he is always first to take food but a little lazy if he has to work for it.
Milena
Milena is the eldest of the pair, born in 2005. Milena is quite, grumpy and enjoys jumping up at the fence trying to make the keepers jump, she tends to hang back when taking food until Sayan has had enough and lets her join in.
Kifaru
Kifaru is a sweet boy who craves attention from the keepers but likes to assert his dominance over Zuko when he has the opportunity. Being slightly smaller than Zuko he is a little bit quicker on his feet and can be a little cheeky at times.
Zuko
Zuko is slightly more sensitive than Kifaru. Although he is quite happy to spend time by himself, he does still enjoy a good scratch from the keepers. He is easily identified by his much larger horn.
Leopard Creek Wigwam Reviews
TRIPADVISOR April 2021

owentayluh

Our second short break at Port Lympne, and just as brilliant as the first! This time we spent 2 nights at the newly opened Leopard Creek which proved to be beautifully designed and surrounded by a variety of animals (antelope, rhino & of course Amur leopards). The golf buggy is a great touch and makes it easy to zip back and forth between enclosures throughout the day, giving all the better opportunity to spot the more elusive animals. During our stay we also opted to take part in the AAA Safari which included feeding the rhino and giraffes, 4 of us on the truck made for a very personable experience and our assigned ranger Will was incredibly knowledgeable and passionate! We'll definitely be back.
Leopard Creek Port Lympne Photos