Winter opening times
Our winter season begins on Monday 20th November. ​​During this time we are open 10am-4pm on Friday-Sundays and school holiday dates only. We will reopen 7 days a week for our spring season on Friday 29th March 2024.
Winter weekend opening dates (open 10am-4pm):
24th, 25th, 26th November
1st, 2nd, 3rd, 8th, 9th, 10th, 15th, 16th, 17th, 18th, 19th, 20th, 21st  22nd, 23rd, 24th, 26th, 27th, 28th, 29th, 30th, 31st December
1st, 5th, 6th, 7th, 12th, 13th, 14th, 19th, 20th, 21st, 26th, 27th, 28th January
2nd, 3rd, 4th, 9th, 10th, 11th, 12th, 13th, 14th, 15th 16th, 17th, 18th, 23rd, 24th, 25th February 
1st, 2nd, 3rd, 8th, 9th, 10th, 15th, 16th, 17th, 22nd, 23rd, 24th March
Christmas school holidays:
Open 10am-4pm, Monday 18th December 2023 – Monday 1st January 2024
Christmas day      CLOSED
February half term:
Open 10am-4pm, Monday 12th February – Sunday 18th February 2024
Easter school holidays
Open 9:30am-6pm 7 days a week from Friday 29th March 2024
Our partner park, Port Lympne Reserve, remains open 7 days a week, 364 days per year.
VISIT KENT'S AWARD WINNING WILDLIFE ATTRACTION
See conservation in action at Howletts
Visit Howletts, Kent's original wildlife park, it's a unique adventure like no other! 
 
As a dedicated animal conservation charity, your visit directly helps us to protect wildlife here in the UK which, in turn, enables us to send animals back to the wild in conjunction with The Aspinall Foundation.  Our commitment to conservation, through captive breeding, education and reintroduction into the wild allows us to gain a greater understanding of some of the world's most fragile environments and the endangered animals that live there.
Book tickets
The animals
Howletts is home to over 390 animals, including Kent's only giant anteaters, the largest herd of African elephants in the UK, and more gorillas, leopards and monkeys than any zoo in the county! Howletts offers a fun packed, wild day out for a great price.
There are so many rare and endangered animals waiting to meet you. With new babies arriving throughout the year, there's always something new to see.
Learn more about our animals here.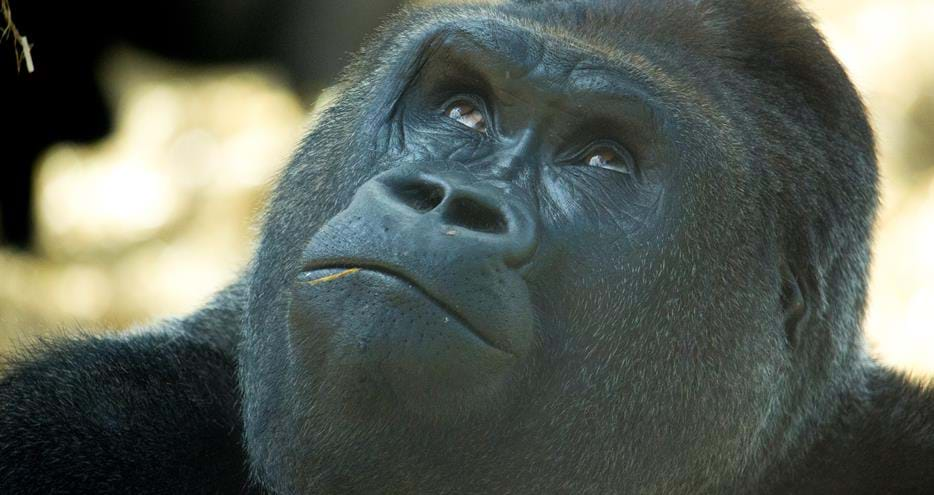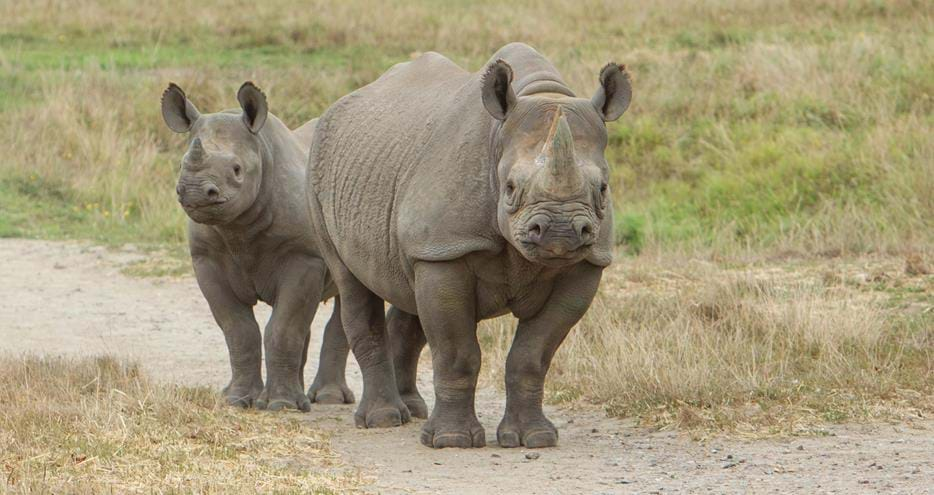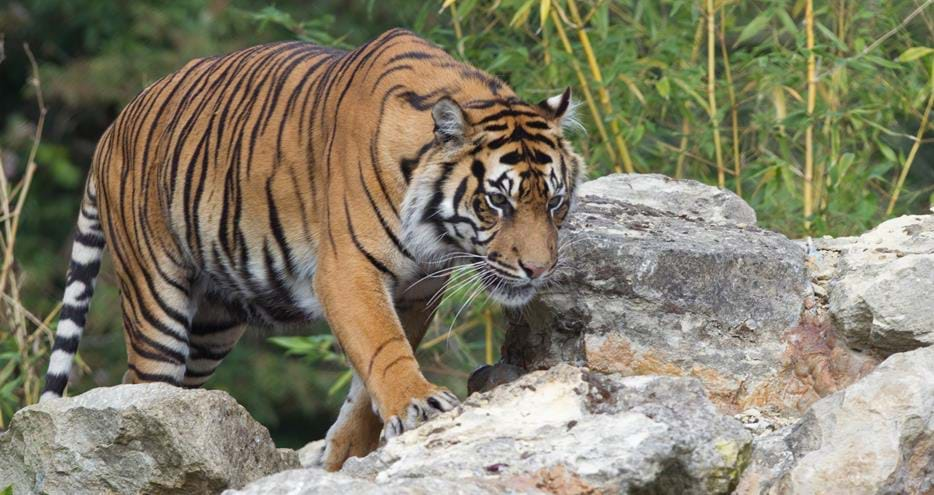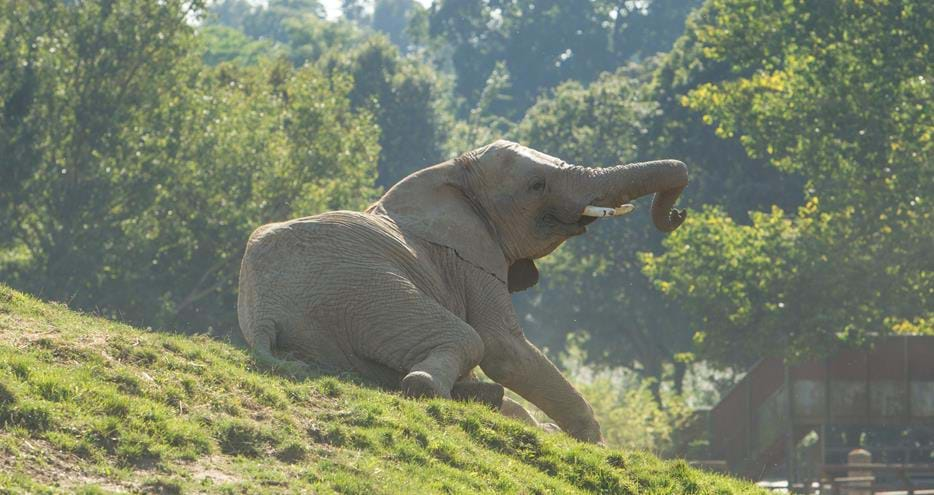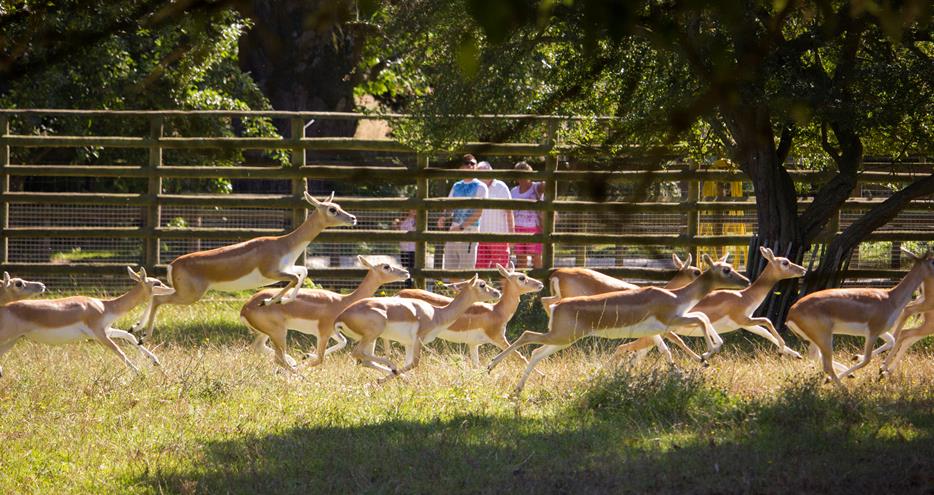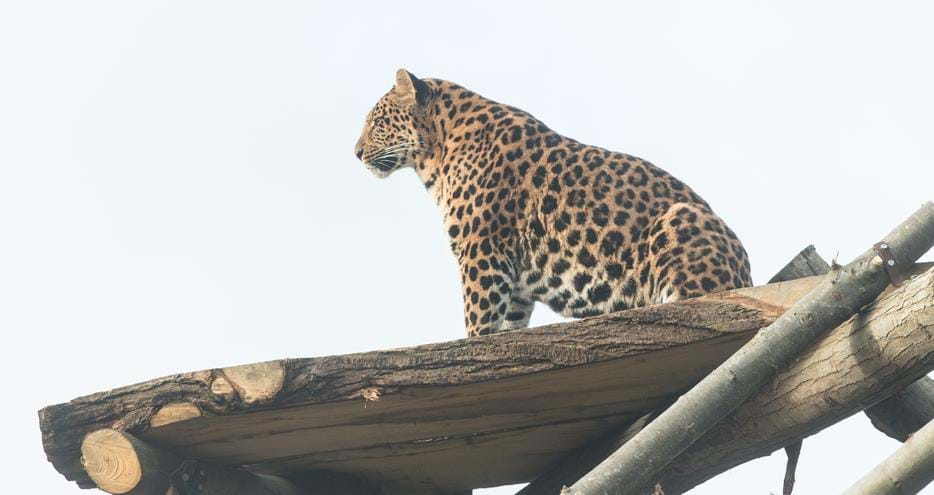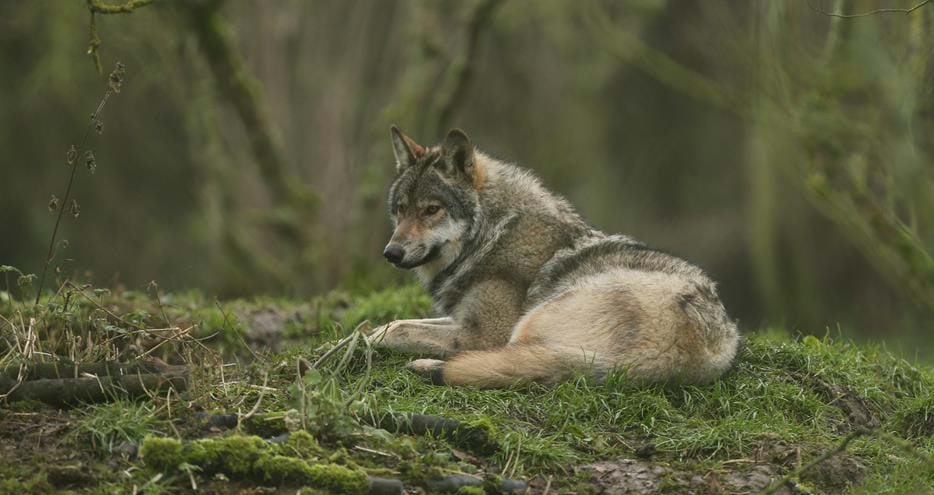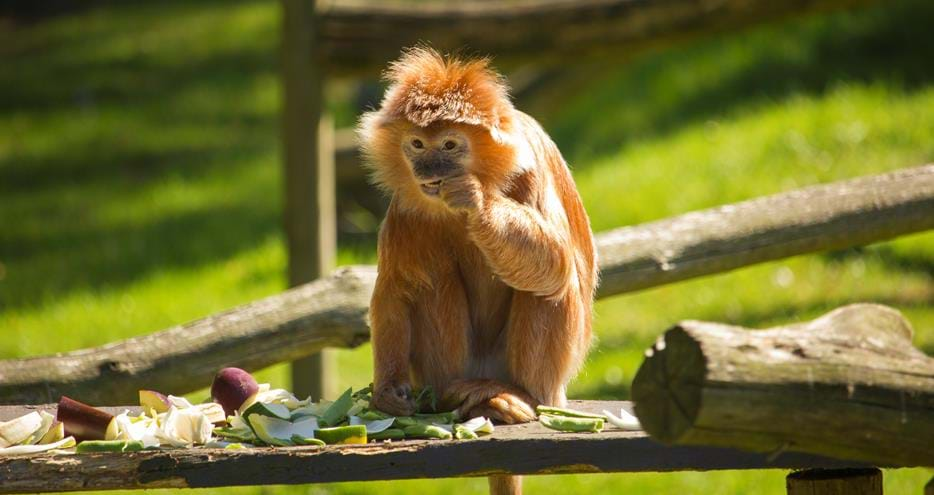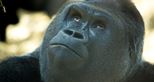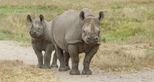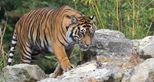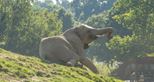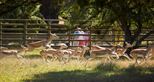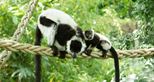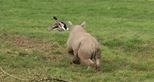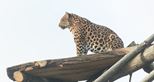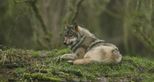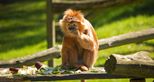 Your day out
Explore a 90-acre adventure in beautiful ancient parkland that is ideal for great days out in Kent with the entire family. No gimmicks, no nonsense, Howletts Wild Animal Park is committed to one thing, the conservation, breeding and reintroduction of rare and endangered animals.
Over 30 years later, our mission remains the same!
Join in our free animal talks, watch our animals being fed and visit our education centre, all included free with your entry ticket.
Daily talks
10:30 Big Cat Talk at The Giant Anteater Enclosure
11:00 Gorilla Talk at New Gorillas (top of park by the gatehouse)
12:00 Rhino Talk at The Rhino Paddocks
13:30 Elephant Talk at The Elephant Bandstand (Opposite BBQ outlet)
There will be a variety of other talks available daily. You can see today's talks on the boards located outside the gatehouse and on the side of the BBQ outlet.
Why not pay us a visit and see why we keep winning a TripAdvisor certificate of excellence year after year?
Your visit will directly help our charitable work continue.
Book online to get access to our wet weather policy!
Book Your Tickets Now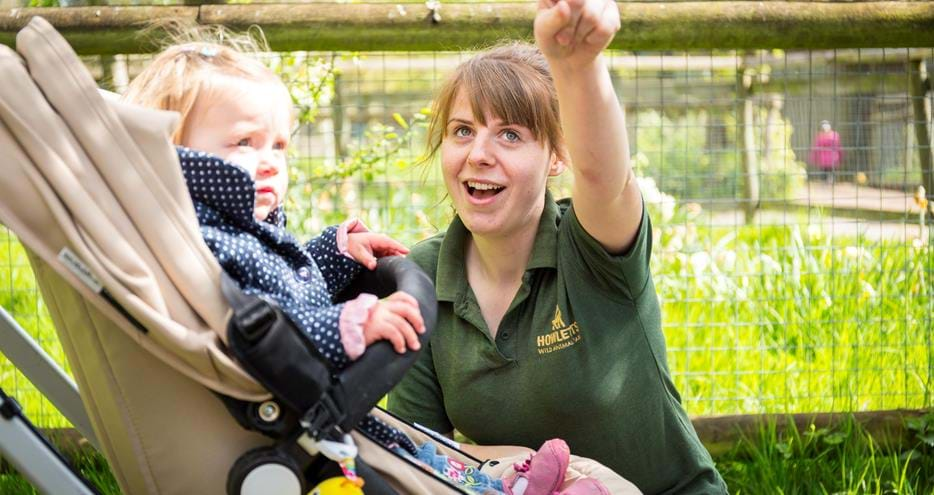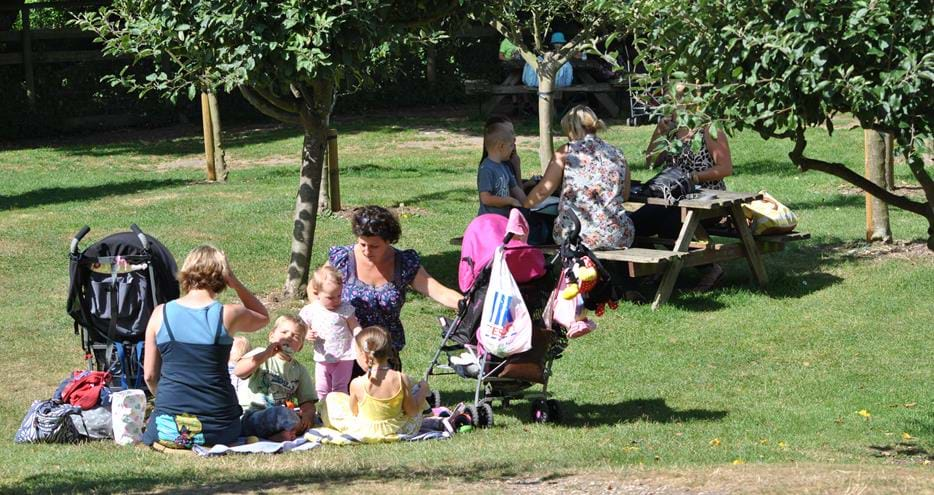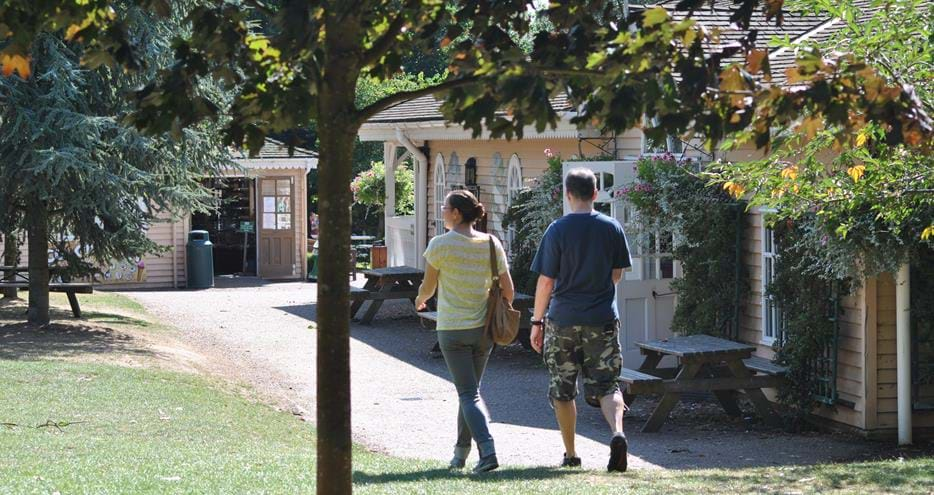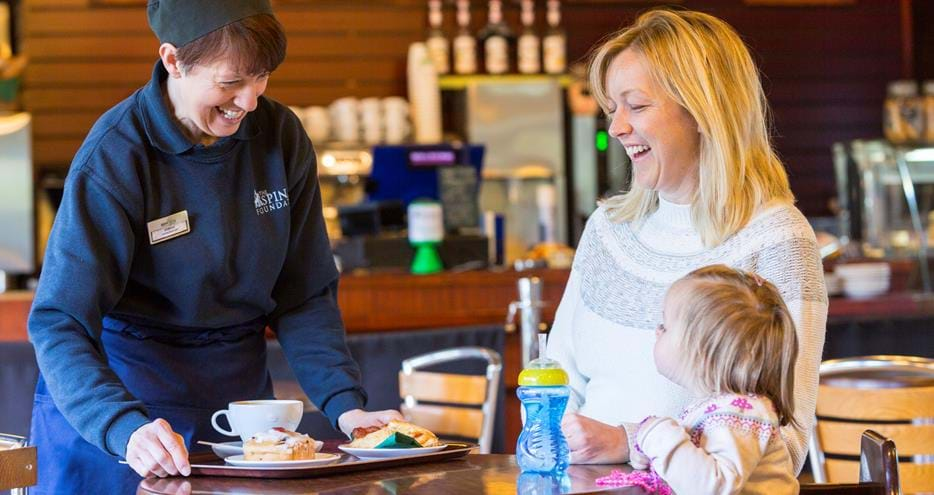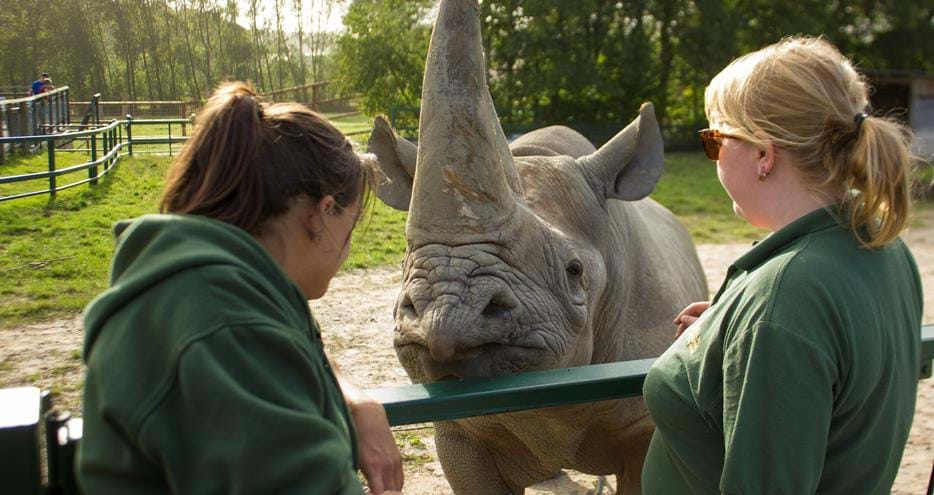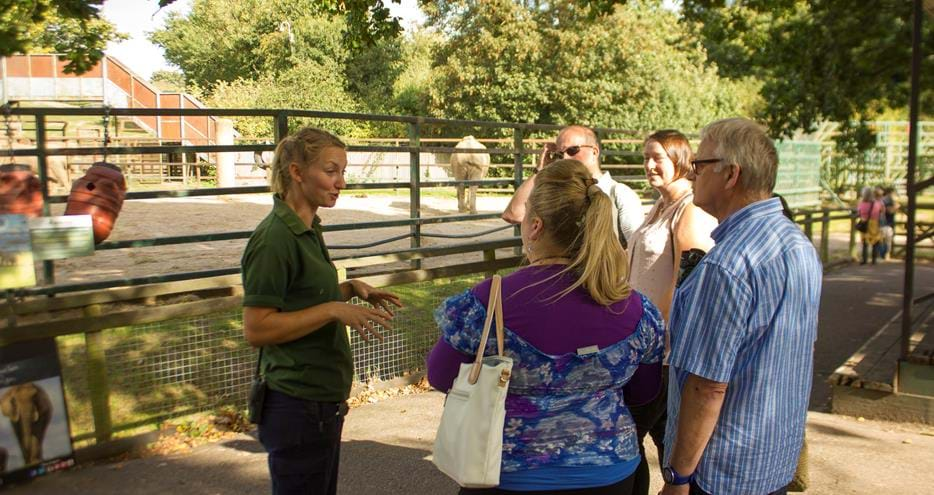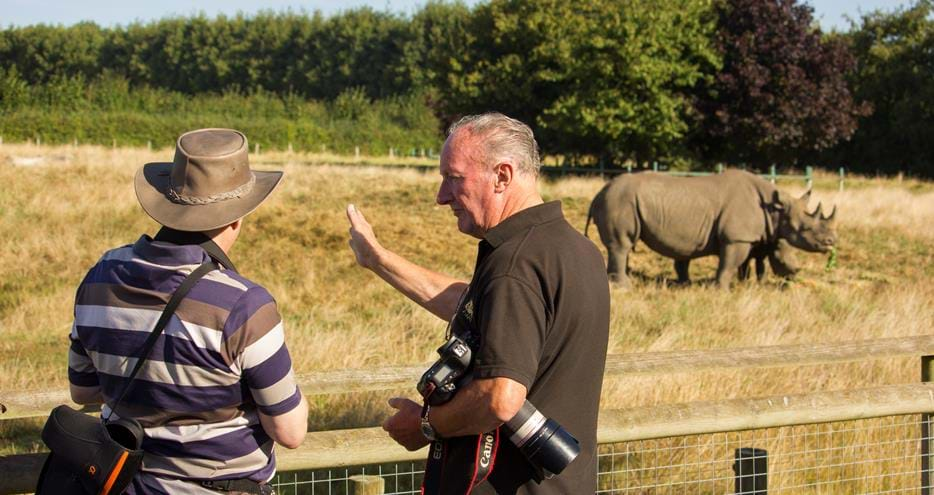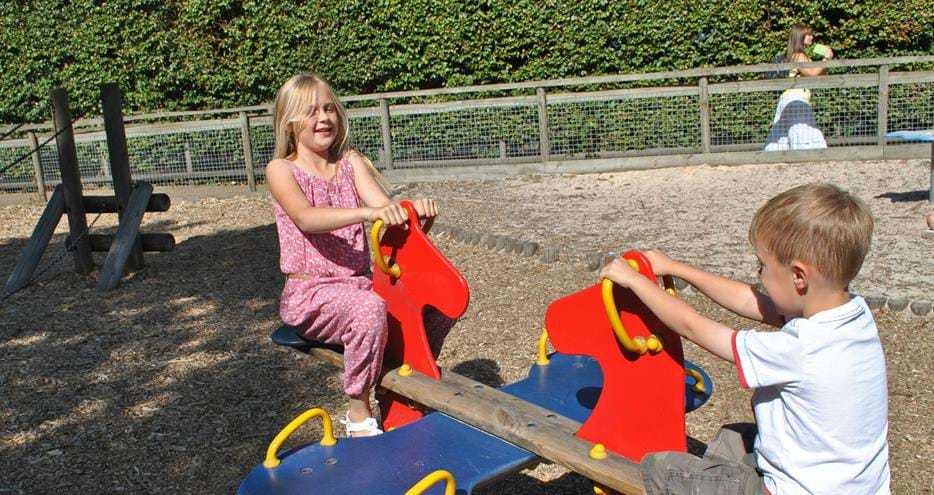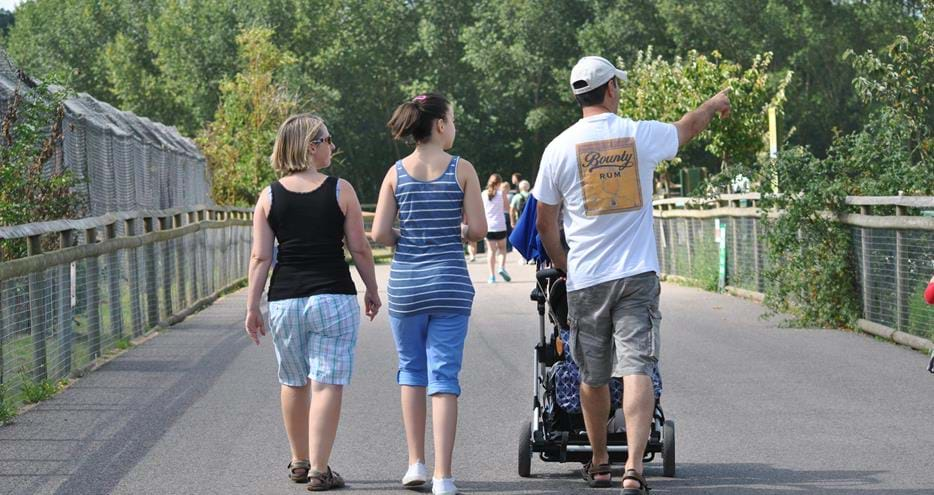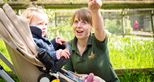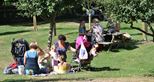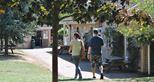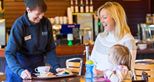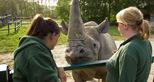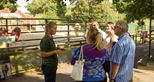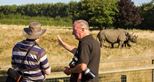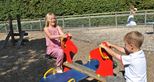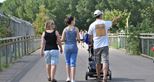 How your visit helps
Your ticket will help to fund not only the care of the animals here at Howletts Wild Animal Park but will also support our overseas projects. Thanks to the generosity of visitors like you, we - in conjunction with The Aspinall Foundation (charity number 326567) - have released more than 70 gorillas back to the wild and our released gorillas have had over 35 wild births! In Indonesia, we have released 41 Javan gibbons, 14 Javan grizzled langurs and 125 Javan ebony langurs. The Indonesian primates have over 35 wild births. We have also transferred 8 black rhino from our Kent parks to Africa, who have produced 25 offspring between them. Find out more about our conservation work around the world.
Explore: Animals of the Ice Age!
Discover a world lost in time, as you marvel at the life size prehistoric creatures taking over the Woodland Walk.  Wonder at the mighty mammoth, stare at the savage sabre toothed Smilodon and delight at the sheer size of the giant sloth, plus many more.  Our mighty outdoor exhibition, is the coolest thing in Canterbury!
Find out more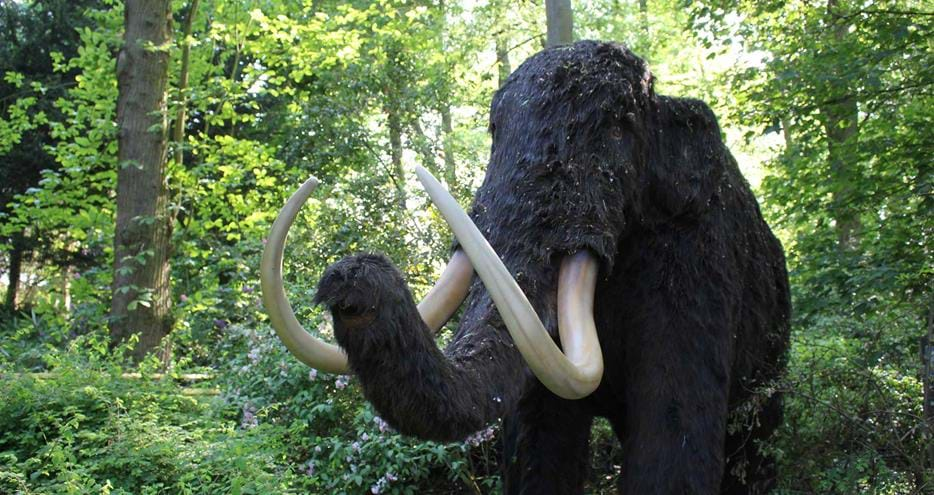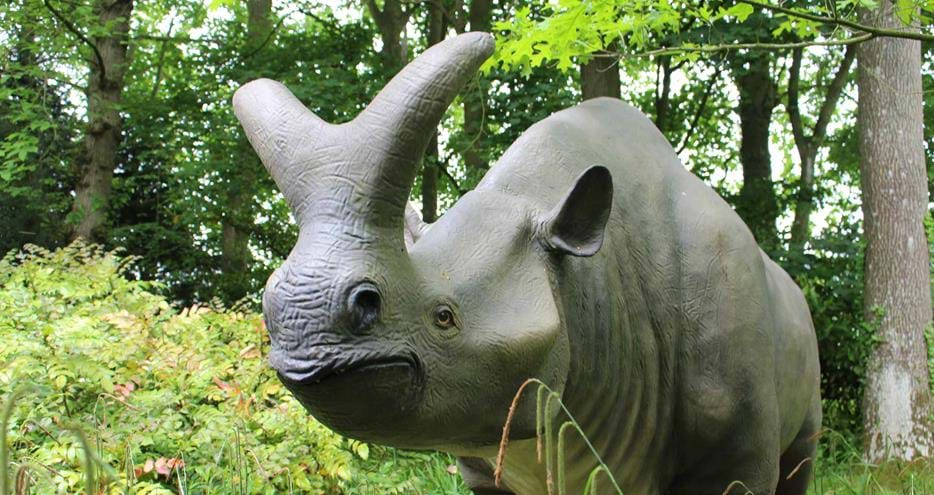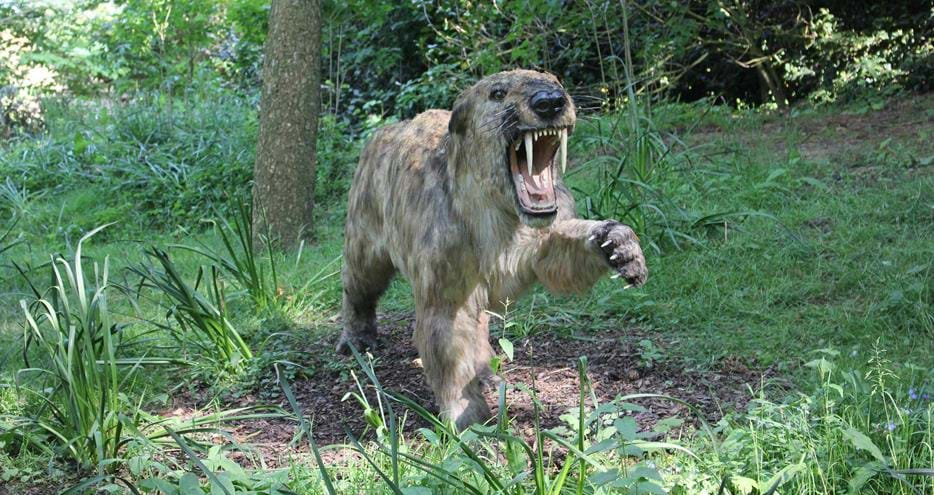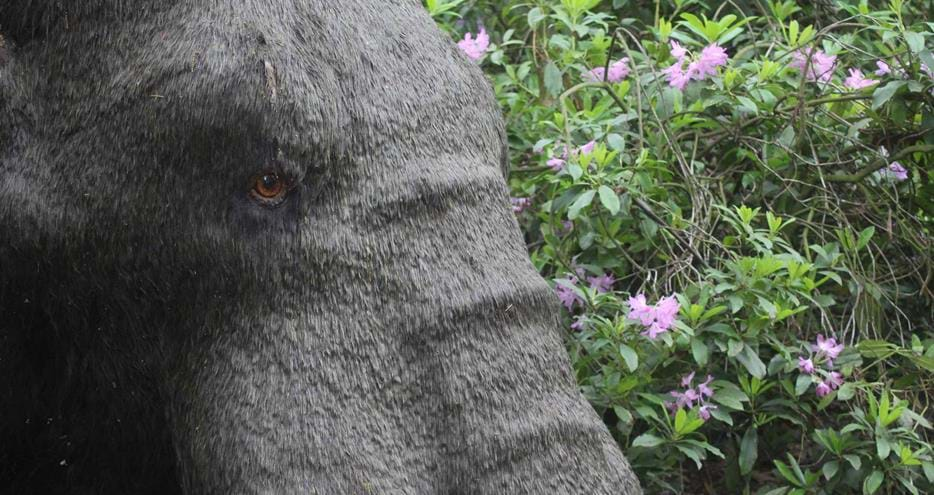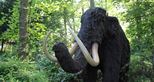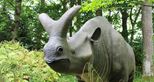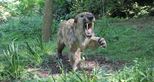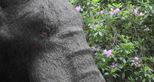 Walking with Lemurs
You can walk alongside our lively lemurs in their natural leafy enclosure as the playful primates explore the branches overhead. See ring tailed lemurs, crowned and red-bellied lemurs in this ever popular walk-through lemur experience found in the heart of Kent – it's a must visit!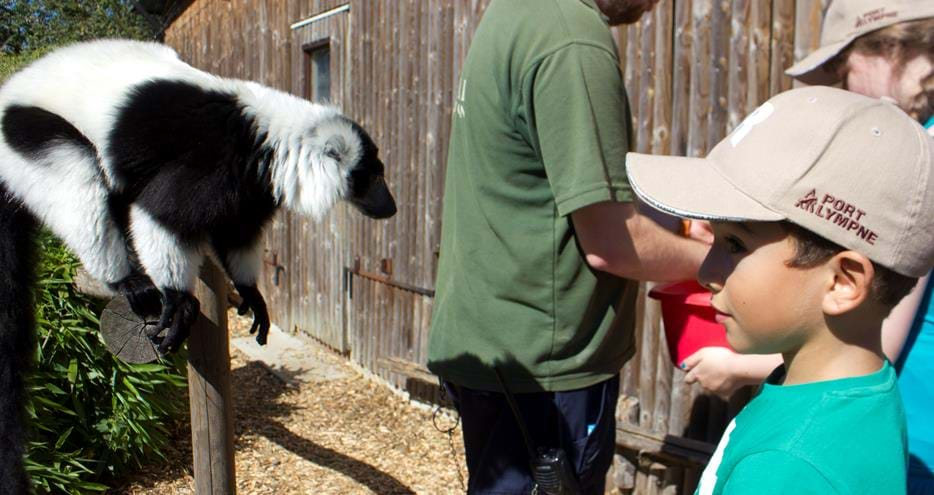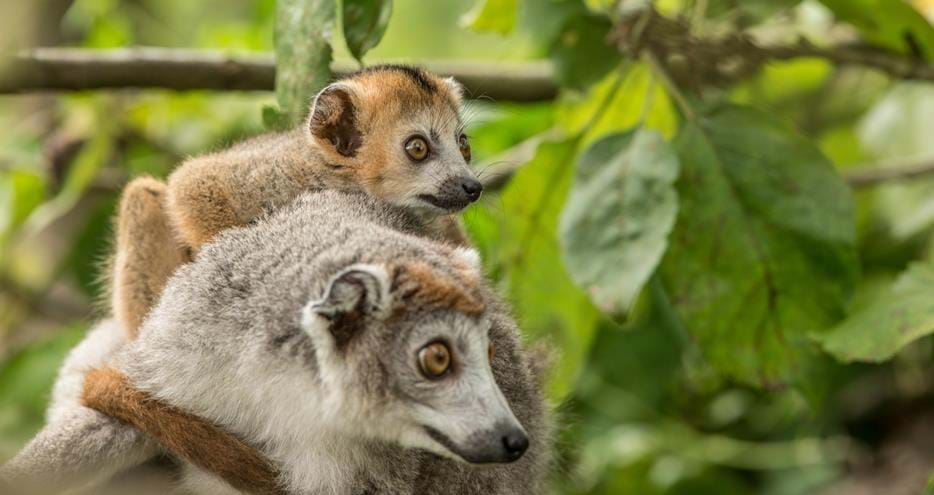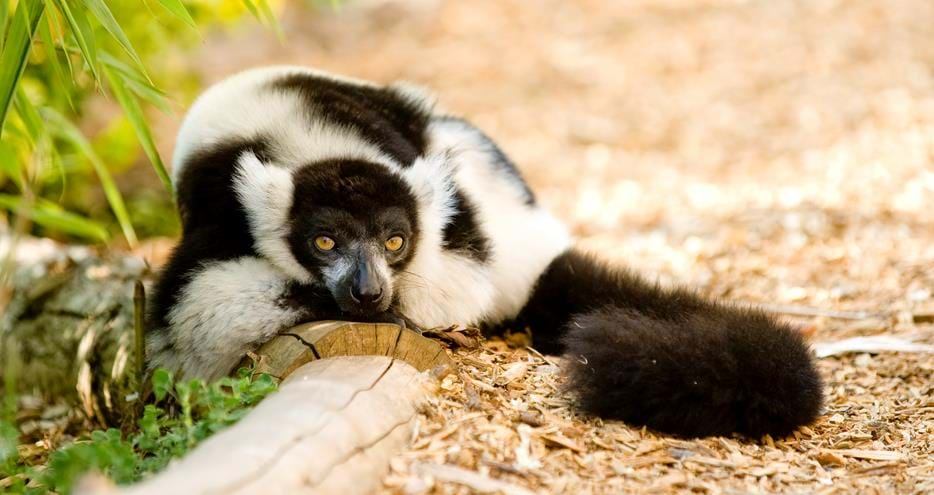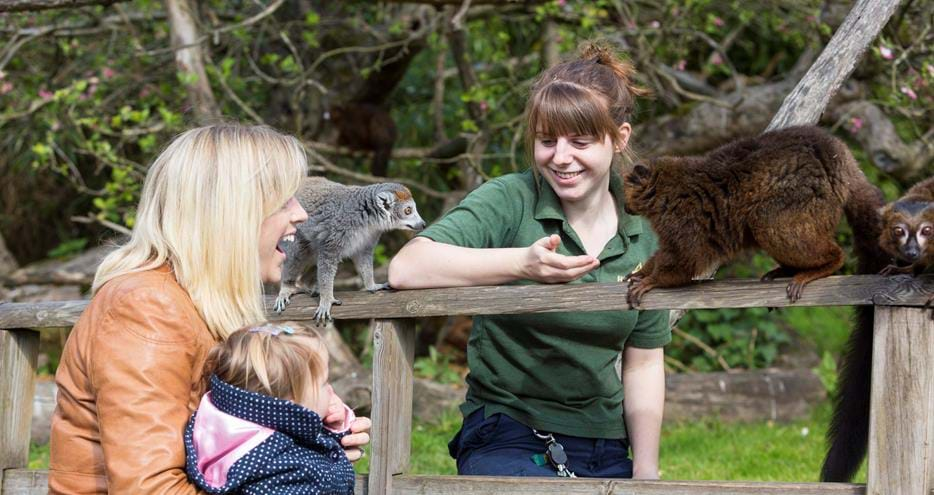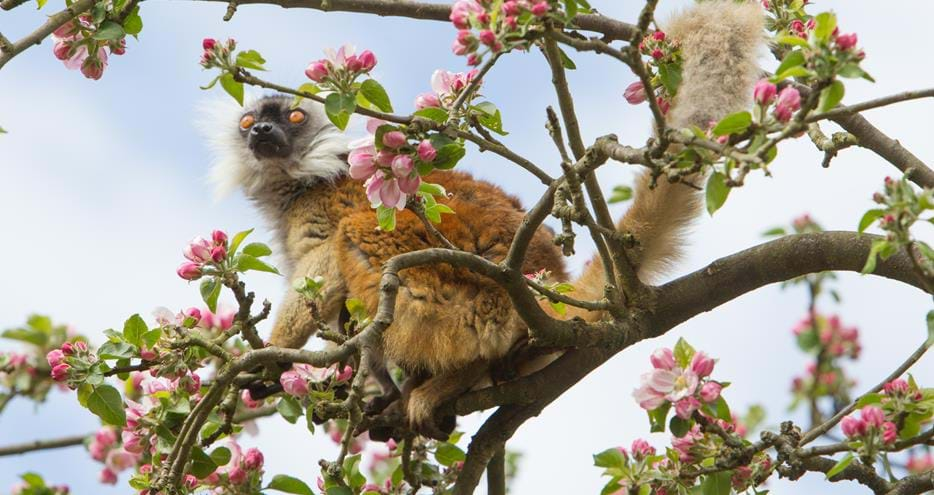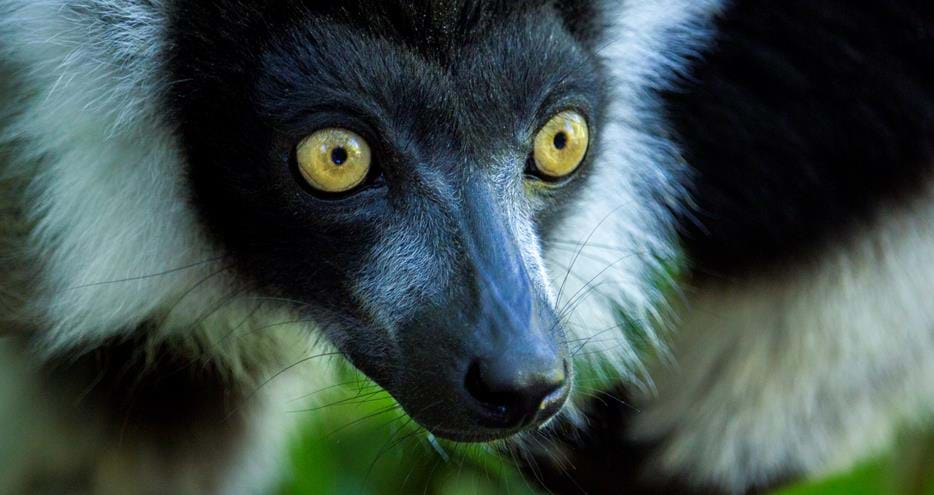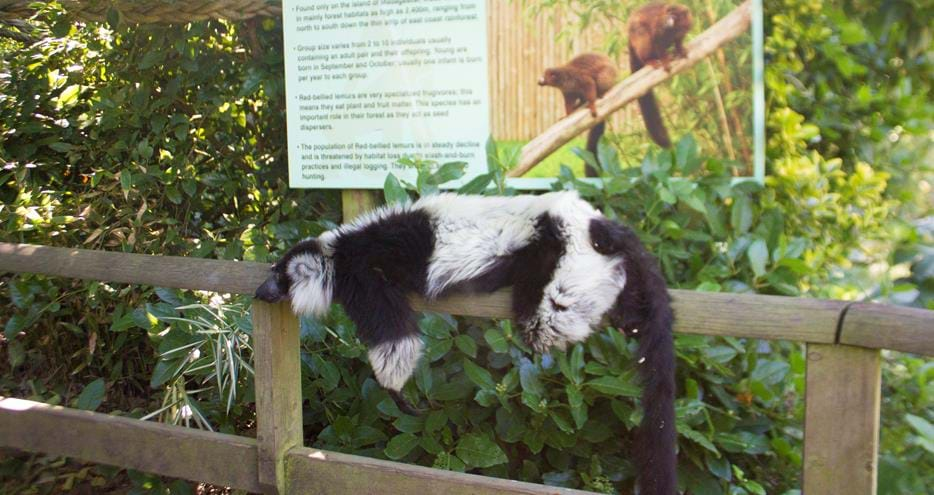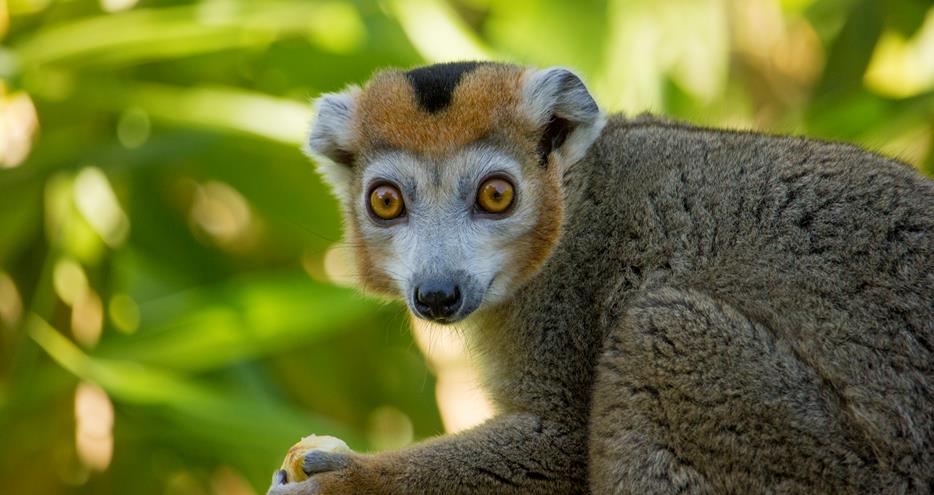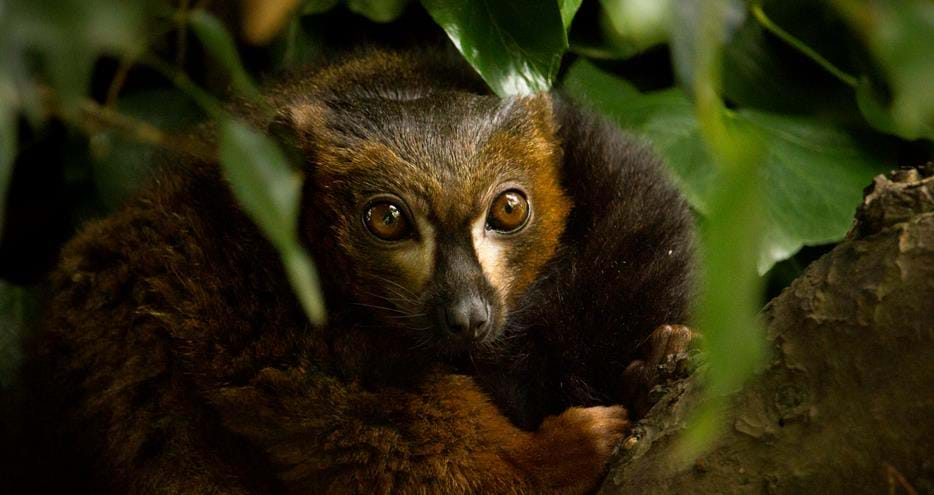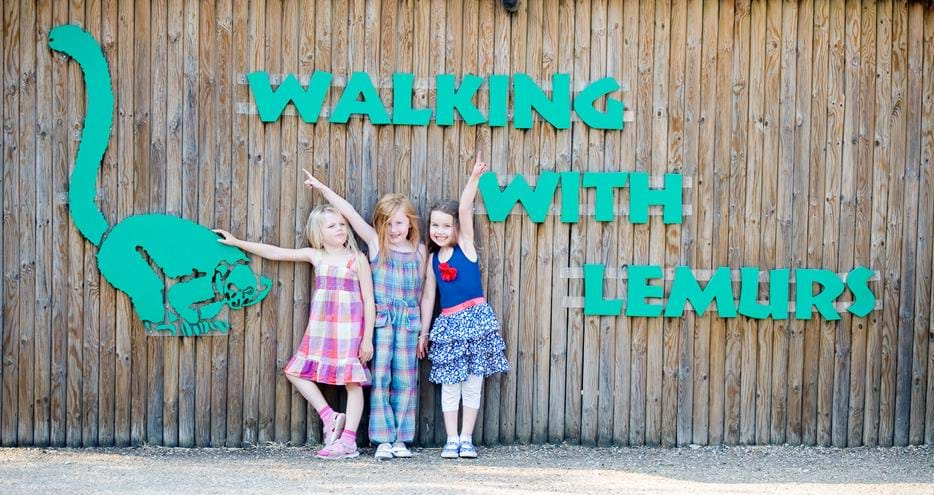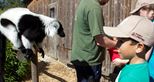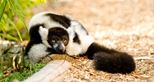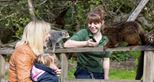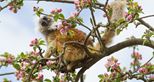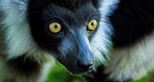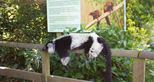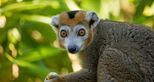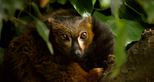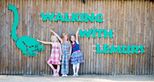 Extra experiences
Make your day out even more special with a close encounter with your favourite animal, or a guided walk with our expert Rangers!
Annual Passes
Book your Annual Pass online today and enjoy exclusive benefits just for you, while being part of real conservation that makes a huge difference to countless endangered animals from all over the world.
Unlimited Visits
Tripadvisor

Wonderful wildlife park

Visited this wildlife park today for the first time. It is absolutely wonderful. The animals are all so well cared for and they genuinely all look happy and contented. The enclosures are excellent and are equipped for the needs of the animals. We were also impressed with the size of the enclosures. The staff are all friendly and hard working. It has been a lovely day out and would fully recommend a visit. Loved it 🥰. Keep up the good work. Deb O. Written October 5, 2021
Tripadvisor

Lovely day out

Loved this place, the animals were sometimes hard to spot but the enclosures are really good. It's great to see that some animals are actually released back into protected areas of the wild unlike most zoos where they just pay lip service to stopping animals becoming extinct in the wild. Clare A. Written September 21, 2021.
Tripadvisor

AMAZING family day out with such a wonderful ethos. Highly recommend!

Visiting Howletts and seeing the animals was the highlight of my summer. Every aspect has been perfectly thought-out and it lovely knowing that so much work is being done to protect these wonderful animals. Our three children (age 9, 13 and 15) were all really engaged and enjoyed the day. We had to go back to visit the Gorillas a few times as they must have been sleeping and on the the third check (just as we were about to leave) they all came out to play. Seeing the Gorillas was the highlight. It was lovely to see the babies playing and know that there is hope that they will be back in the wild and to know the work being done will help protect them. Blown away by this amazing place. Thank you! AD. Written August 21, 2021