We're absolutely delighted to announce that Port Lympne Hotel & Reserve has been awarded a prestigious VisitEngland Quality Assured Visitor Attraction accreditation.
The park received glowing praise following a visit from VisitEngland's assessment team, achieving a fantastic overall score of 85% - an increase from the 80% the park achieved at its last assessment in 2019.
Port Lympne acquired an 'excellent' or 'very good' rating in every category assessed, receiving between 80 per cent and 100 per cent in all areas of assessment. The report concluded that "Port Lympne Reserve continues to offer an overall very good quality visitor experience, which is both memorable and unique."
The VisitEngland Quality Rose Marque only gets awarded to attractions that have been independently assessed against the national standards of the tourist board's Visitor Attraction Quality Assurance Scheme.
The report stated that "the management team and staff involved are to be commended for their hard work and commitment."
Some particularly notable areas the report also highlighted were:
"The Pre-arrival section of the visitor journey is excellent at 100%"
"The Staff score has improved to 91%"
Catering had "an uplift to 80%, due to new and improved venue and food offering…. A high standard of produce is used and much is local."
"Port Lympne Reserve offers a very good visitor experience…. An excellent range of content to offer a full day out."
"Animal enclosures are all very well maintained and presented…. Many animals could be observed on the day."
Safaris had "plenty to see and interesting detail provided by the guide, pitched just right for the audience", whilst animal talks and feeds contained content that "was informative and delivered in an engaging manner."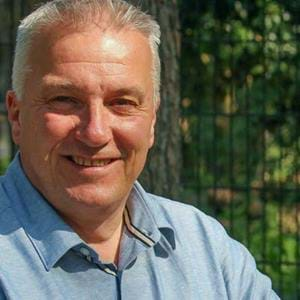 Managing Director

Tony Kelly

We're thrilled with this accolade from VisitEngland and particularly proud of our staff score. It is testament to the dedication and enthusiasm of our whole team, who work very hard to provide an outstanding visitor experience. I'd like to thank them all for their key role in achieving this accreditation and for continuing to ensure we are an acclaimed, must-visit destination.
Visit us
If you'd like to see all the outstanding features that earned Port Lympne this honour from VisitEngland, and find out exactly what makes us so unique, book your tickets today.
Book Tickets