14.04.90 - 01.10.22
Staff at Port Lympne Reserve in Kent are devastated to announce the recent loss of one of the park's most famous faces, western lowland gorilla Ambam.
The cherished great ape sadly passed away on the 1st October from a heart attack at the respectable age of 32 years.
Ambam had achieved worldwide celebrity status at the park due to his unusual habit of walking upright like a human. He became an internet sensation in 2011 when a video posted on social media of him strolling around his enclosure went on to be viewed nearly six million times across the globe.
The charismatic primate had exhibited the behaviour his whole life, using it to gain a height advantage when scouring for food, to free both hands to carry more food and to keep his hands dry when it was raining. Ambam's locomotion skills seemed to run in the family, as similar behaviour was exhibited by his sister Tamba and her son Kabale.
Ambam's big personality and bipedal activity had established as a firm favourite with keepers and visitors alike.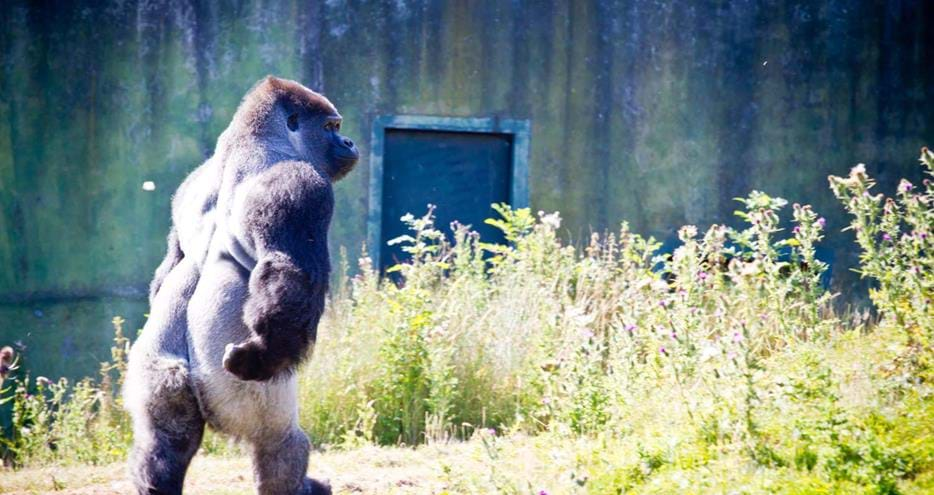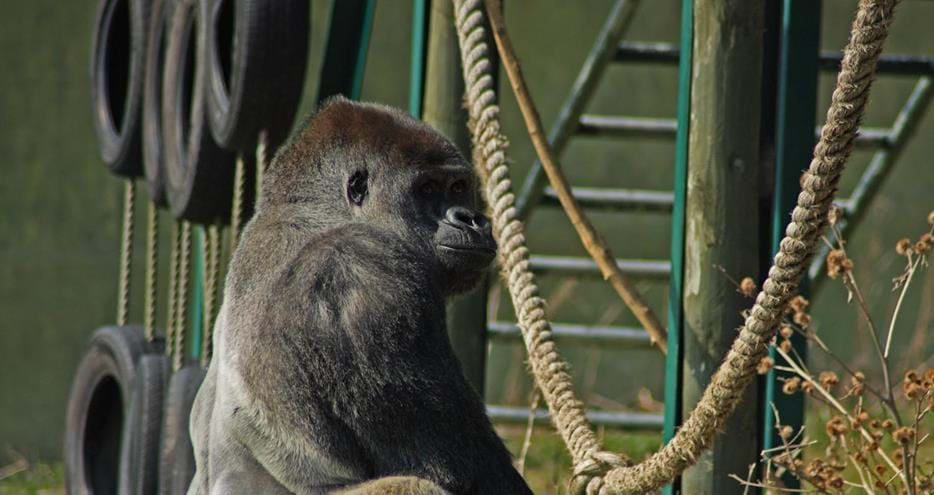 Animal Director, Port Lympne

Simon Jeffery

Animal Director Simon Jeffery said: "This is an extremely difficult loss for everyone on the team. Ambam was one of our iconic characters and we'd all watched him grow from a spirited youngster into the magnificent silverback he was. He will be sorely missed and never forgotten."
Port Lympne is home to a total of 19 western lowland gorillas across three separate groups – one group in the park's gorilla pavilion, another group in its villa area and the largest group of 11 in its Palace of the Apes. The reserve and its sister park Howletts are the world leaders in the breeding of the Critically Endangered species. The two parks have welcomed more gorilla births than all other UK zoos and wildlife parks combined. 27 of those gorillas have gone on to be rewilded in areas of protected wilderness in Congo and Gabon by the parks' partner charity, The Aspinall Foundation. This remarkable breeding record clearly demonstrates the exceptional level of care provided to the species at Howletts & Port Lympne.
Remembering Ambam
A message from our keepers
Ambam was and will always be one of the biggest personalities Port Lympne has had the luck of caring for. To us he was the protective, caring, curious, impatiently hungry, proud and loyal individual we could have hoped to have known on the gorilla team. Every day was made brighter by walking into his house and seeing him stood up with one leg balanced gracefully in his food basket waiting for his breakfast.
As the founder of the Pavilion bachelor group he's always been looked up to by keepers and respected by gorillas. Although it wasn't hard to do when he stood so much taller than everyone else! Ambam warmed the hearts of thousands with his incredible garden strolls as he walked his garden on two feet, standing proud and looking out at everyone.
As keepers we always felt like Ambam had our backs, protecting us from other humans and gorillas alike. He had time for all of us and loved our company as much as we loved his.
The section has a hole now that will never be filled, but we wouldn't want it any other way. Ambam you will forever be missed but we are all eternally grateful you gave us the opportunity to get to know you and call you a friend. Love the gorilla section.