Axis deer fawns spotted at Port Lympne Reserve
3 adorable new arrivals have been spotted on Port Lympne Reserve's Asian Experience.  The first Axis deer fawn arrived on 30th May and was closely followed by two more births in quick succession on 13th and 17th June 2022.
The trio brings the Axis deer herd to 21 individuals including mums Rani, Deepika and Priyanka.  The reserve's hoofstock team have been keeping a watchful eye on the youngest members of the herd from a distance but will wait to name them until they are a little more active and showing their individual personalities.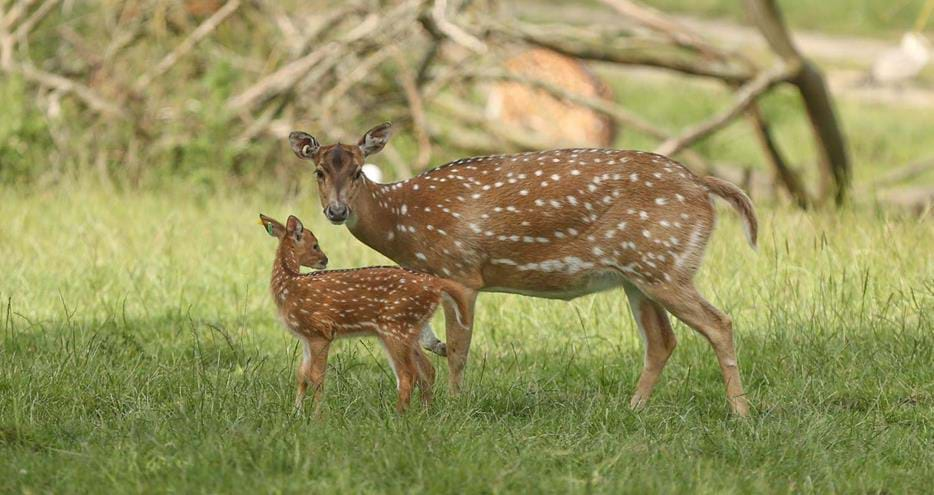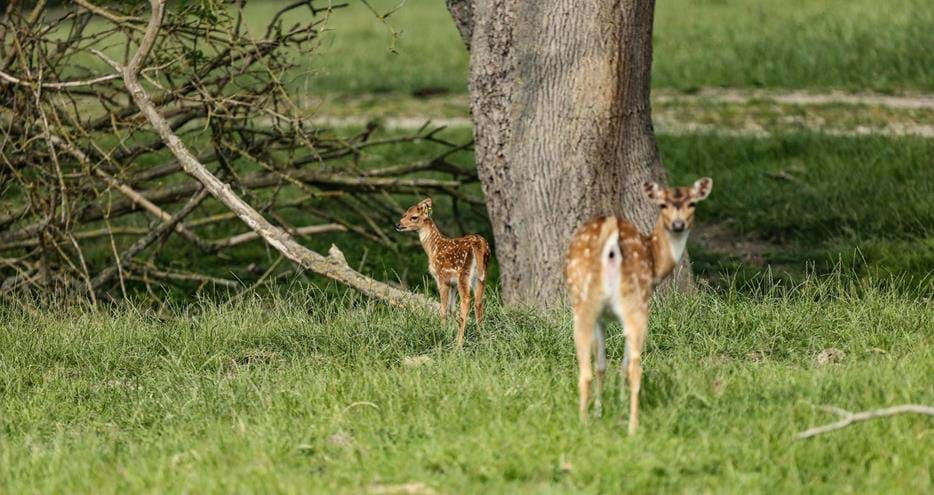 Did you know?
Though not considered endangered, some Axis deer populations in their native forests and grasslands of India and Sri Lanka are suffering a rapid decline due to habitat conversion and extensive hunting.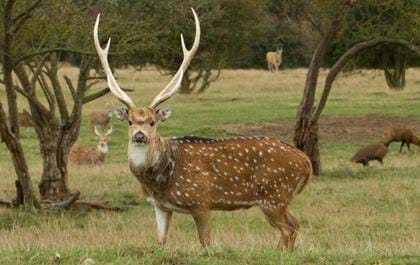 Boy or girl?
Males develop 3-pronged antlers which are shed annually.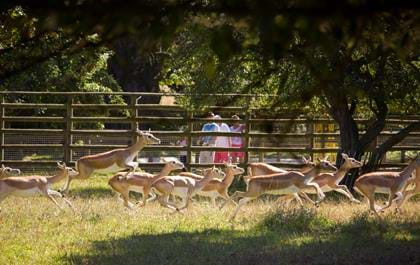 How high??
When fleeing from predators, axis deer can leap obstacles of 1.5m, but often seem to prefer diving under obstacles rather than jumping over them.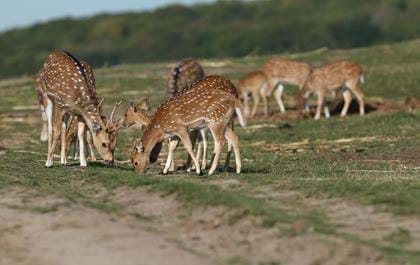 Free lunch
They often graze close to langur groups, benefitting from the fruits which the messy primates drop from the trees when feeding.
Visit our new arrivals
Visit Port Lympne to see the tiny trio when you head out on safari - keep your eyes peeled for the new arrivals when you pass through the rolling grasslands of the Asian Experience.
Buy tickets