New for 2023!
After Hours Tours at Kent's Original Wild Animal Park
Be one of the first to experience our NEW After Hours Tours at Howletts Wild Animal Park.  Starting 18th May 2023 our brand new tour will bring you behind the scenes of our amazing animal world where you'll get even closer to some of our most popular residents and even lend a hand at feeding time!
Behind the scenes
Guests will be guided around the 90 acres of ancient parkland to discover all the best spots to catch a glimpse of some of our most elusive animals.  Some of our animals are more active around dusk and the quieter hours after the day visitors have gone home, so there'll be plenty of opportunities to capture some stunning photographs!
Discover a world of conservation with our expert Ranger and find out how we are working with our partner charity, The Aspinall Foundation, to send animals back to the wild.
Feeding time
Guests will put their chef skills to the test as they slice, dice and prep the feeds for some of our iconic animals, to be served throughout the tour.  Where possible guests will assist in scattering the feeds for the animals to forage and display their natural hunting and feeding behaviours a sight that few will have seen outside the animals' natural habitats.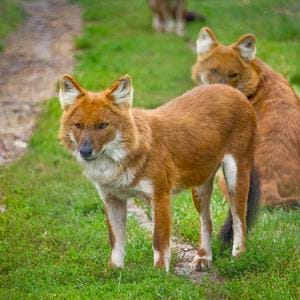 Wild dogs

Watch our African painted dogs or our pack of dhole put their hunting instincts into action as they work together to sniff out some tasty treats in their spacious enclosures.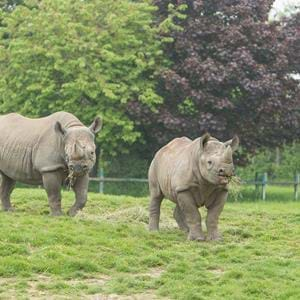 Rhinos

One of Africa's 'Big Five' the black rhino is an impressive sight up close. Sammy, our bull rhino and his ladies, Damara and Rukuru will enjoy the scatter feed prepared by our guests earlier in the evening.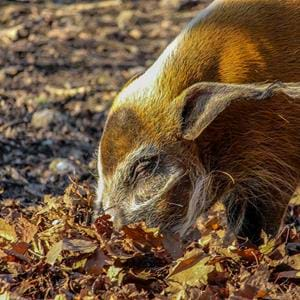 Hoofstock

This fascinating group of animals varies from the deer and antelope species that immediately come to mind to the more unusual red river hogs.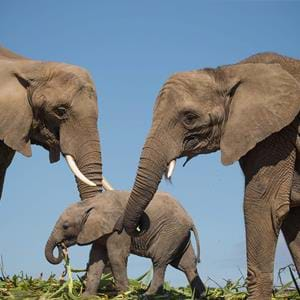 African elephants

The largest herd of African elephants in the UK will fascinate guests with their quiet intelligence and agile trunks as they forage for the food scattered in their paddock. The antics of Kent's only baby elephants, Nusu, Oku and Nguvu never fail to entertain.
Meet the lemurs
Get even closer to our lively lemurs - the perfect end to an evening of seeing conservation in action.  Wander through the leafy enclosure to marvel at our lemurs' impressive acrobatic skills and feed them some of their favourite fruity treats.
All species of lemur, of which there are over 100, are unique to the island of Madagascar.  Sadly they are all threatened with extinction and over 30 species are already classified as Critically Endangered.  Our partner charity, The Aspinall Foundation, works in Madagascar to protect and conserve lemurs and other wildlife.
Black & White Ruffed Lemur
Priced at £120pp the adults only After Hours Tour is available to anyone aged 16yrs or over on selected weekends from May - September 2023.
After Hours Tours can be booked online or by calling 01303264647.