Four gorilla brothers make their journey Back to the Wild
In October 2017, we continued our Back To The Wild initiative as four western lowland gorilla brothers from Port Lympne Reserve, made the journey to a large area of natural habitat on the edge of the Lesio-Louna Reserve in the Republic of Congo.
Meet the boys
The four brothers all have the same father, impressive silverback Kifu, head of a family group at Howletts.  The boys have always lived together and despite the normal family bickers – usually over food, they get along very well.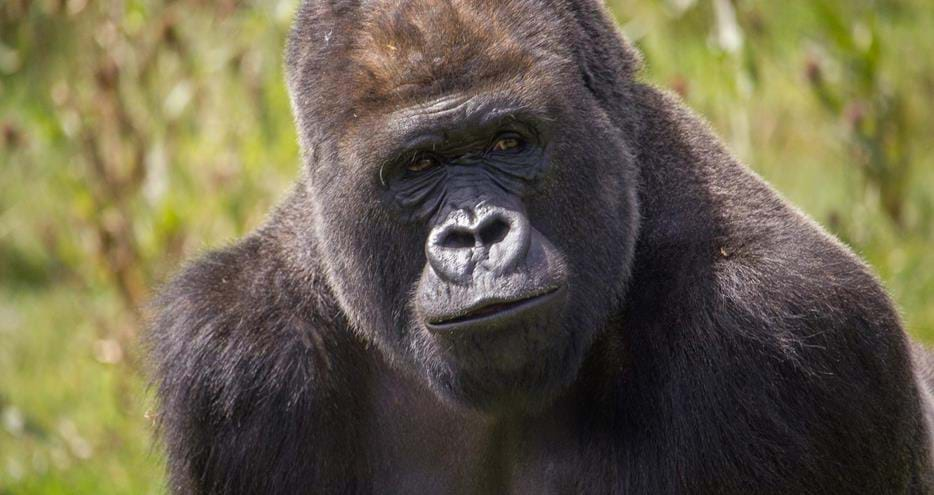 Kangu
Kangu, the eldest, was born at Howletts 28th August 1999 to Sangha. Kangu has matured into a relaxed young male. He really hates to get wet and when it rains he can often be seen with a handful of straw on his head!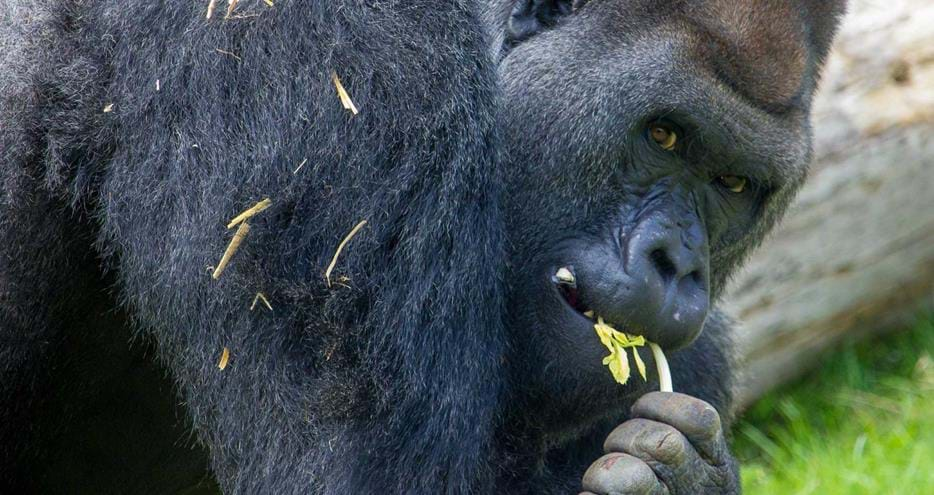 Kebu
Kebu was born at Howletts 10th March 2000 to Tebe. He has always been gentle, and dislikes confrontation. Of all the boys he is a bit of a loner, happy in his own company.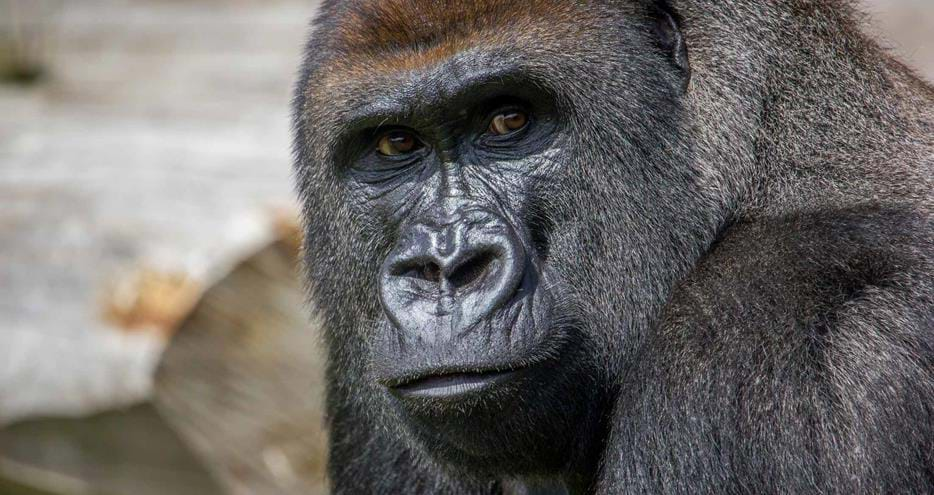 Kouyou
Kouyou was born at Howletts 1st June 2002 to Sounda. He is quite a sensitive gorilla despite his size.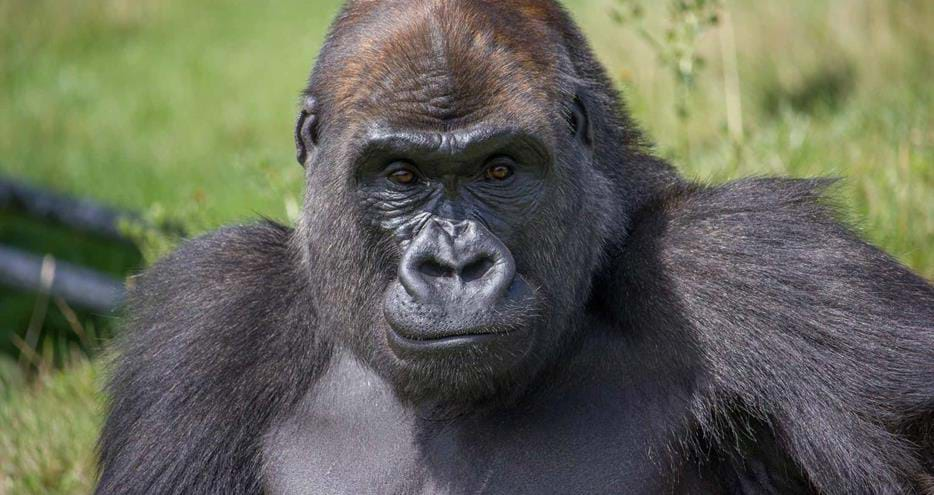 Fubu
Fubu, the youngest, was born at Howletts 13th October 2003, to Bamilla. As a youngster his food would often be stolen by the older gorillas in the group and the keepers would always make sure he had enough. Now, he is a mischievous adolescent; like an annoying little brother.
Our work with western lowland gorillas
Congo & Gabon
Why we began our work in Congo
Our latest gorilla release
Making sure the gorillas are ready
The journey home
What awaits them
Congo & Gabon
The Aspinall Foundation has been working in the Republic of Congo since 1989, and in Gabon since 1998. Initially we established a 'gorilla nursery' in Congo to take baby gorillas orphaned by poaching or the bush meat/pet trade. Without our help these orphans would most certainly have died, thankfully our work means that we can rehabilitate and care for these young gorillas until they are strong enough to be released back to the wild. 
By protecting western lowland gorillas and their habitat many other species can flourish and an entire ecosystem can be safeguarded.
Why we began our work in Congo
At the Lesio-Louna Reserve the western lowland gorilla, considered Critically Endangered on the IUCN Red List of Threatened SpeciesTM. , had been completely eradicated due to hunting. By partnering with the Ministry of the Environment and Forest in Congo we have gradually reintroduced the species into the forests, as part of our Gorilla Protection Project.
Our latest gorilla release
In November 2015, Mbwambe, a captive-born female relocated to our project in Gabon from the UK in 2013, was transported to Parc de la Lékédi, which already had two wild born orphans in their care, a male called Rapha and a severely traumatised female, Dikélé. They soon became firm friends and in the last two years have bonded to form a new young family group. 
In June 2017 the young family group left Parc de la Lekedi and journeyed to Gorilla Island in Gabon, where 'The Raphas' as the group is now known are enjoying life in the wild.
Making sure the gorillas are ready
The diet at Port Lympne Reserve is carefully balanced for each individual. They are fed fresh fruit, vegetables, herbs, nuts and seeds and leaves which will not be readily available to them in the wild.
As the dedicated team of keepers at Port Lympne started preparing the brothers for their journey, they gradually started to alter the four boys' normal diet, bringing it closer to their new wild and natural feeding regime.
Leading up to the transfer blood tests were carried out to ensure the brothers were healthy. 
The journey home
Throughout the transport, and for a few weeks after, Kangu, Kebu, Kouyou and Fubu were accompanied by Rachel, one of our experienced gorilla keepers from Port Lympne Reserve, to ensure that they saw a familiar face and to help them in the initial stages of adjustment.
The boys were sedated briefly to move them into the specially-built crates for the journey. They were then flown to Brazzaville, Republic of Congo. From there the crates were loaded onto 4 x 4 vehicles for a three-hour journey to the Lesio-Louna Reserve.
On arrival at Lesio - Louna the crates were placed into boats for crossing the ox-bow lake to their new home. The crates were opened whilst still on the boat, using a pulley system, and fruits and other favourite treats were used to encourage the brothers to take their first steps to freedom.
What awaits them
The boys have 37 acres of natural habitat to explore. Their new home is a mix of dry savannah and swampy forest; enclosed almost entirely by an ox-bow lake. The swamp forest and savannah grasslands will provide them with food, but they will need daily supplementary feeding, purchased from local villages.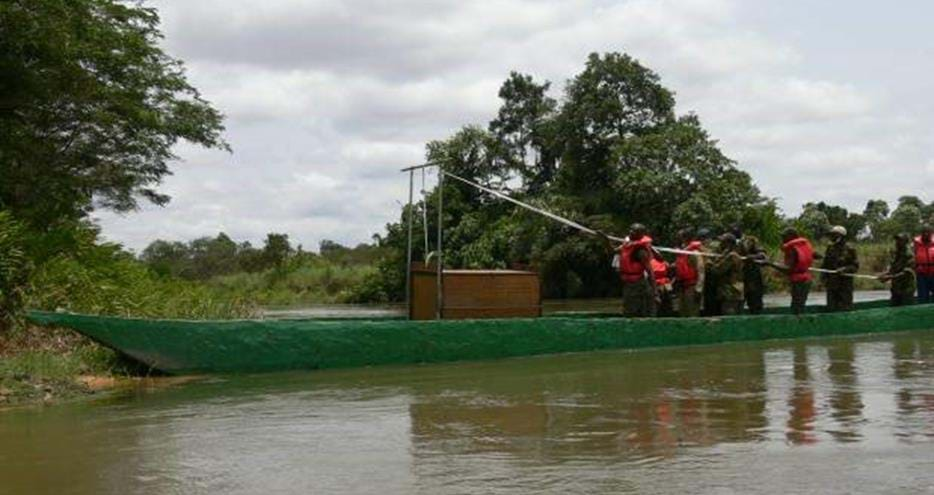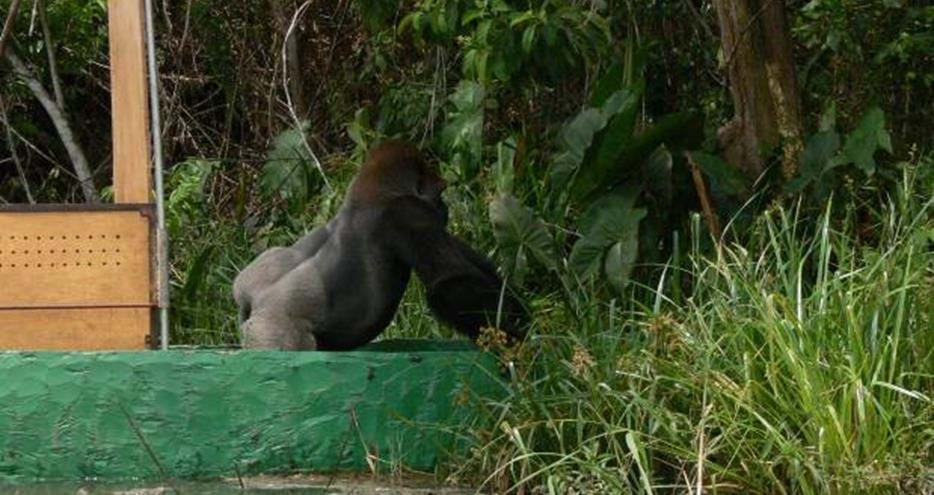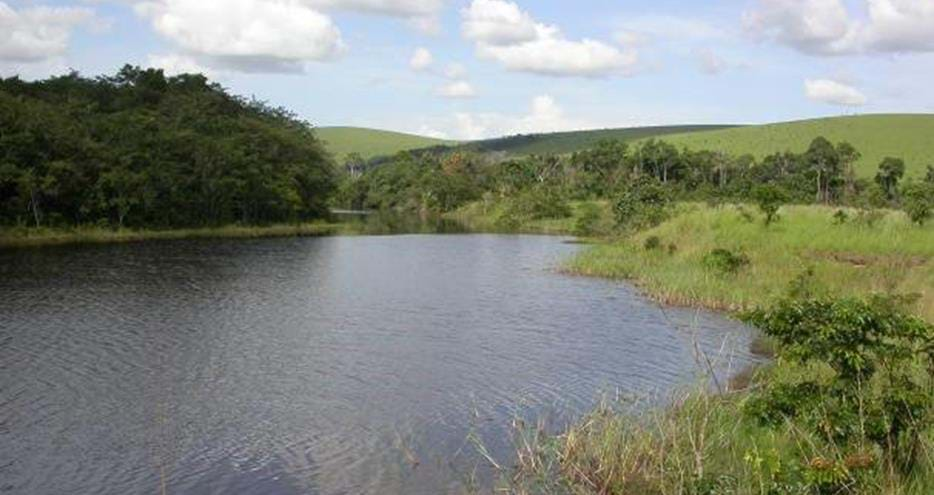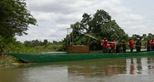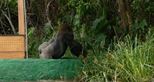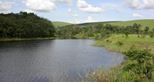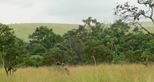 Donate
Make a donation and help us send these gorillas home
Donate
Follow the brothers' progress
You can follow the brothers' journey and find out more about our work by joining our newsletter below and following us on Twitter and Facebook.