By Amos Courage - Overseas Director
Mbwambe has moved!
Mbwambe, Dikele and Rapha were successfully moved from Lekedi Park 75 miles to the south west onto the habituation island in heart of the the Bateke Plateau National Park. The move was carried out without any problems, Mbwambe and her group are now getting to know the island. Mbwambe was seen soon after her arrival leading the younger female Dikele around the island by her hand.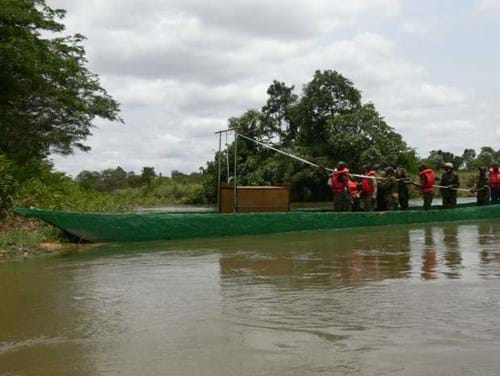 On the second day the group looked completely confident in their new home. Rapha the young blackback was soon performing strut displays directed at the keepers who approached the island. 
When Mbwambe's father Djala appeared on the west bank of the Mpassa River there was some inevitable posturing on by both males, but Djala seemed more relaxed than we thought about seeing his daughter Mbwambe with another male. 
During our trip chairman of the Aspinall Foundation Damian Aspinall had several encounters with 2 male gorillas born at Howletts and reintroduced to the park in 2007. The 2 males Bims and Djalta were completely relaxed as they caught up with their old friend from back home.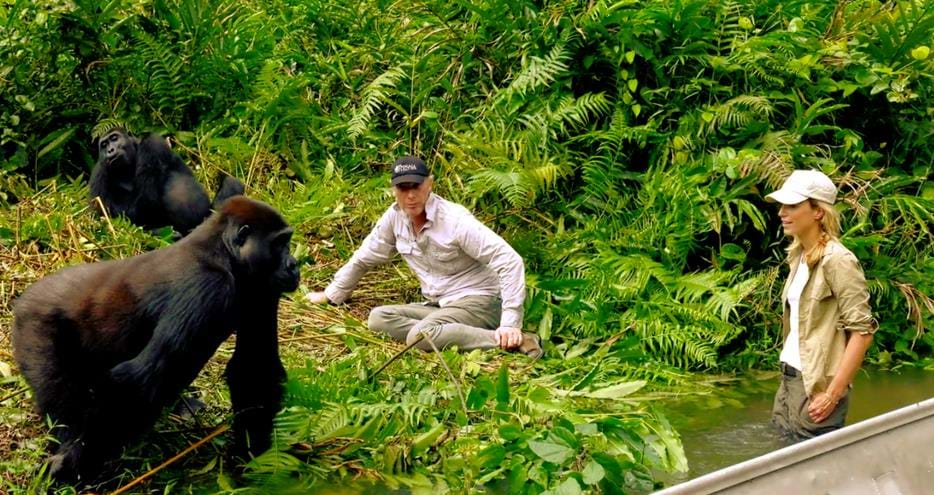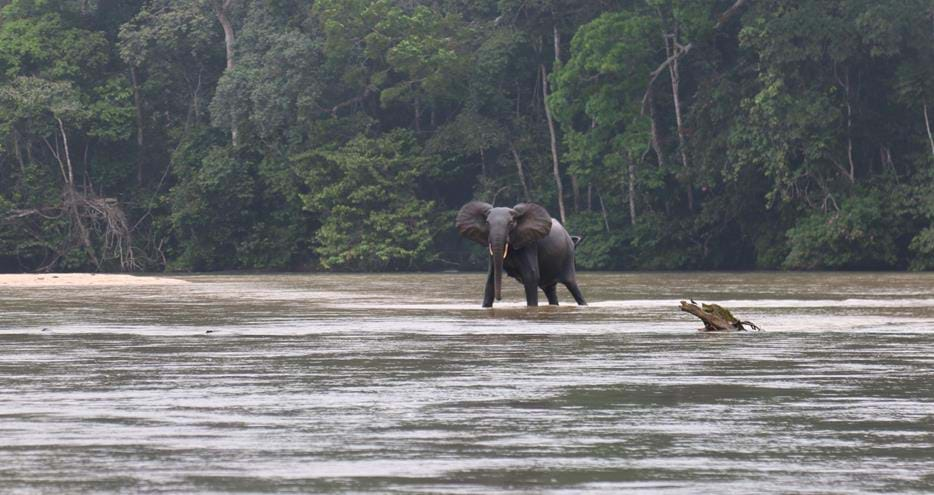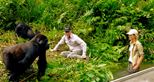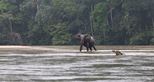 We also had some lucky encounters with forest elephants in the park during our stay, coming across a huge bull in the river on one day and seeing a group of up to 20 individuals in a clearing at the edge of the park on another. Experiences like this really bring home to you how important the parks protection is for all the wildlife, not just the reintroduced gorillas. 
All in all a extremely successful trip.