See you soon!
We reopen in...

We are delighted to announce that Howletts Wild Animal Park and Port Lympne Reserve reopen on 12th April 2021.
We will be offering a strictly limited number of tickets per park, per day and all visits must be pre-booked. Day visitor safaris at Port Lympne are temporarily unavailable and Treetop Challenge at Howletts remains closed.
Port Lympne & Howletts are Kent's largest Wild Animal Parks, offering a huge amount of outdoor space for you to responsibly explore and enjoy.
We take the safety of our guests, animals and staff exceptionally seriously and have taken extensive measures to ensure that your visit is safe and enjoyable.
Book Howletts Tickets   Book Port Lympne Tickets
Is it safe to visit?
The safety and welfare of our visitors, staff and animals remains top priority and we will be taking every measure to ensure your safety during your visit. 
We are limiting our visitor numbers for your safety and to ensure social distancing guidance can be followed at all times. We have also taken extensive measures to support social distancing, cleanliness and safeguarding. More information on the measures we have taken can be found below.
How will my visit be different to usual?
Visitor numbers have been restricted and you are required to book online in advance to ensure you'll be able to gain entry
You are now able to book online tickets on the day of your arrival (please note our closing time is 6pm)
Limited catering outlets are open and operate on a strict takeaway only basis. We offer ample outdoor seating in some of Kent's most beautiful parkland, perfect for enjoying a takeaway treat
Safaris at Port Lympne are not currently running, but you can still enjoy our winding walking route and visit some of your favourite animals and Dinosaur Forest
Treetop Challenge at Howletts is closed, but you can still explore the ancient woodlands of Animals of The Ice Age
Selected keeper talks and animal experiences will not be running for at-risk species
Additional toilet and handwashing facilities are available
Play areas are closed
Which animals will I not be able to see?
As public safaris at Port Lympne are temporarily suspended, you will be unable to see giraffe, white rhinos, spectacled bears or any of the species which live exclusively on our African, South American or Asian safari experience routes.
What about carer and concession tickets?
Concession and registered carer tickets can be purchased at our gatehouse when you arrive at Howletts or Port Lympne.
Where can I eat at the parks?
Our catering outlets are operating on a takeaway only basis. 
We are lucky to be able to offer extensive outside space at both parks to allow you to enjoy your takeaway food in the glorious Kentish countryside.
Are the animals in danger?
Our keepers and veterinary teams are closely monitoring the latest guidance on animals and COVID-19. Additional cleaning and safeguarding measures have been put in place and we will not be offering animal encounters or experiences with any at-risk species. We are confident that with these additional measures the animals are quite safe.
Is your accommodation open?
The majority of our short breaks accommodation at Port Lympne Reserve will reopen on 12th April. Pinewood Pods, Port Lympne Hotel and Giraffe Lodge are scheduled to reopen on 17th May.  If you have an existing short break booking which you would like to discuss, please complete the contact form at the bottom of this page and a member of our team will be in touch as soon as possible.
Should I wear a mask?
Our staff will be wearing masks and relevant PPE when appropriate. We do not require our guests to wear a mask around the outdoor spaces. However, feel free to take additional precautions to ensure you and your family feel safe.
You will be required to wear a mask when passing through our Gatehouse or when ordering takeaway.
Is safe parking available?
Howletts Wild Animal Park and Port Lympne Reserve both have large, open air car parks which offer considerable space for you to safely park your vehicle. 
Please be respectful of other visitors and observe social distancing guidance when parking and entering/exiting your vehicle.
What are your opening times?
Our normal summer opening hours of 9:30am-6pm apply.
How can I support the parks?
There are a range of ways in which you can support the parks and our animals during these uncertain times. 
Please pre-book your visit
Members and Season Pass Holders
Members, please be assured that your membership period will be extended to cover the closure period. To allow us to responsibly manage visitor numbers, all members must pre-book their visit using the links below.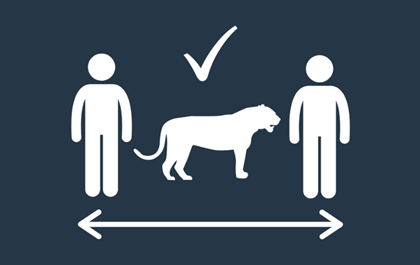 Social Distancing
To ensure that social distancing can be properly observed at all times during your visit, we will be admitting a limited number of visitors to each Park per day. To be certain you will gain entry, please buy online and in advance.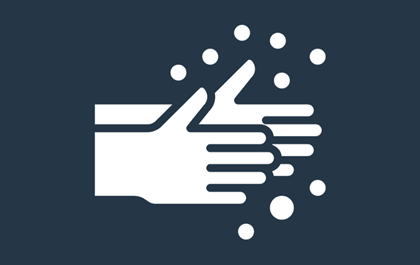 Cleanliness
Howletts Wild Animal Park and Port Lympne Hotel & Reserve have been thoroughly deep cleaned and our cleaning teams have been expanded. We have also installed additional hand sanitiser points around the park and have further strengthened our already thorough cleaning regimes.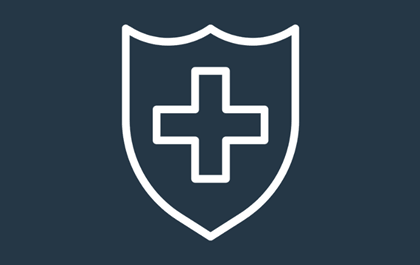 Safeguarding
We have taken the following measures to ensure your safety during your visit: Selected animal encounters and experiences have been suspended, safaris at Port Lympne are suspended, Treetop Challenge at Howletts is closed, our catering outlets are operating on a takeaway only basis, all staff have been issued with the correct PPE, visitors will be encouraged to wear masks, protective screening has been installed at contact points and we will be accepting card payments only, no cash will be accepted.