Event date
01 Apr - 16 Apr
Eggstraordinary Days Out!
Visit Port Lympne Reserve this Easter holiday from Saturday 1st to Sunday 16th April 2023, to enjoy 'eggstraordinary' big days out!
Join us for an authentic safari in the Kent countryside and come face-to-face with giraffes, zebras, rhinos, ostriches and many more incredible species at Kent's BIGGEST wildlife park.
Book your tickets
There's so much to see and do
Port Lympne Reserve is home to the county's only spectacled bears as well as gorillas, tigers, wolves, monkeys and many more endangered animals.  Step back in time when you enter Dinosaur Forest to meet life-sized prehistoric creatures lurking in the 3 acre woodland, or for some really wild Easter activities check out our exciting animal encounters to make your visit even more special!  The many restaurants, play areas, tranquil walkways and stunning views make Port Lympne Reserve the ideal Easter day out for all the family!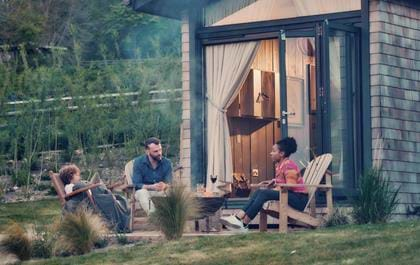 Stay
Spend a wild night under canvas in an authentic safari tent, experience rustic charm in a cosy glamping pod, or enjoy a little luxury with wild neighbours at our historic lodges. The perfect staycation for adventurers of all ages this Easter holiday 2023.
How will you stay?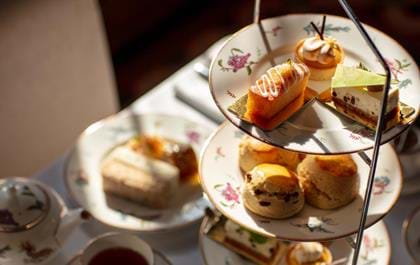 Dine
Take a break from exploring and enjoy your own feeding time! Enjoy a traditional afternoon tea in the historic mansion, grab a quick snack and a delicious coffee at our seasonal kiosks or discover tasty dishes with local wines and Kentish brews at our restaurants.
Feeding time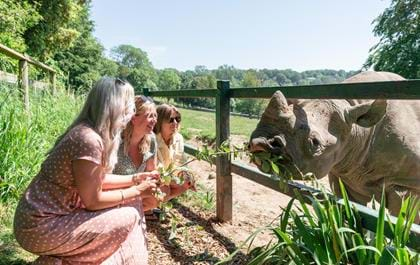 Meet
Upgrade your adventure with an exciting Animal Encounter! Get even closer to your favourite animal, learn interesting facts, feed where possible and enjoy behind the scenes access as you immerse yourself in our amazing animal world. You'll be making memories and helping us save endangered animals at the same time!
Choose your adventure
Rainy Day Guarantee
Wet weather? No problem!
Port Lympne Reserve is an outdoor experience, but we don't let a little rain stop play.  We recommend getting wrapped up in your waterproofs and fanciest wellies and finding the biggest puddles to splash in!
Shelter in the Forest
As well as shelter from the worst of the Great British weather under the trees of Dinosaur Forest, you'll also find some of the fiercest creatures that ever roamed the earth lurking amongst the undergrowth. Spinosaurus makes a great umbrella while the kids explore the rest of the 3 acre woodland!
Warm up
Once you've spotted the animals that love the rain (top tip: rhinos LOVE a mud bath!), you'll be ready for a steaming coffee and a tasty treat at one of our restaurants. The hotel bar is a cosy place to sit with a warming drink to watch the raindrops splashing in the ornamental pond or marvel at the thunderstorms across the English Channel beyond the reserve.
If the weather really has dampened your spirits, our Rainy Day Guarantee for all day visitors who have booked in advance means that you can return to the Park free of charge within 30 days of your original booking.  Rainy Day tickets must be claimed from the Gatehouse before you exit the Park on the day of your original booking.