Event date
28 Jul - 25 Aug
Interactive dinosaur shows!
Every Sunday this Summer, at Port Lympne Hotel & Reserve, enjoy prehistoric adventures with exciting dinosaur shows featuring a moving T- Rex, alongside the chance to take part in fossil digging, excavation digs and other activities.
Buy tickets - save up to 20%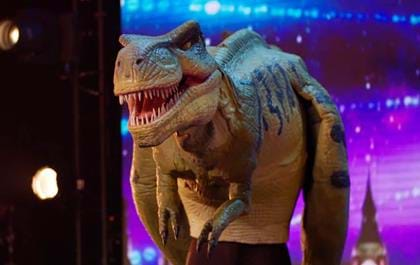 Interactive show
Lucky children may get the chance to feed and learn commands to control the mighty T Rex. The fifteen-minute shows take place every Sunday at 11am, 12pm, 1.30pm and 3,15pm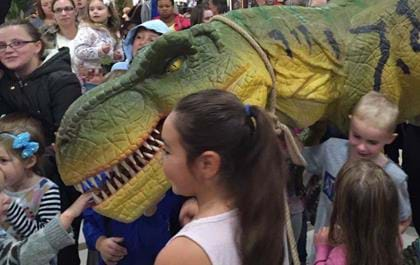 Meet the T Rex!
Meet the T Rex in between the shows as it enjoys walkabouts around the park.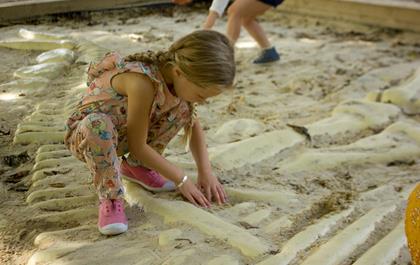 Activities & Prizes!
Take part in our fun quiz for your chance to win prizes such as a dinosaur tooth! There'll also be face painting and loads of family-friendly fun.
Dinosaur Forest
Dinosaur Forest at Port Lympne, spans three aces of ancient forest, featuring over 100 life sized and anatomically correct models of creatures from a forgotten time.  Explore the trails through the forest, to learn fascinating facts as they come face to face with the spinetingling Spinosaurus, marvel at the true size of the mighty T- Rex, watch out for the soaring Pterodactyls and delight at the sheer size of the diplodocus.
Find out more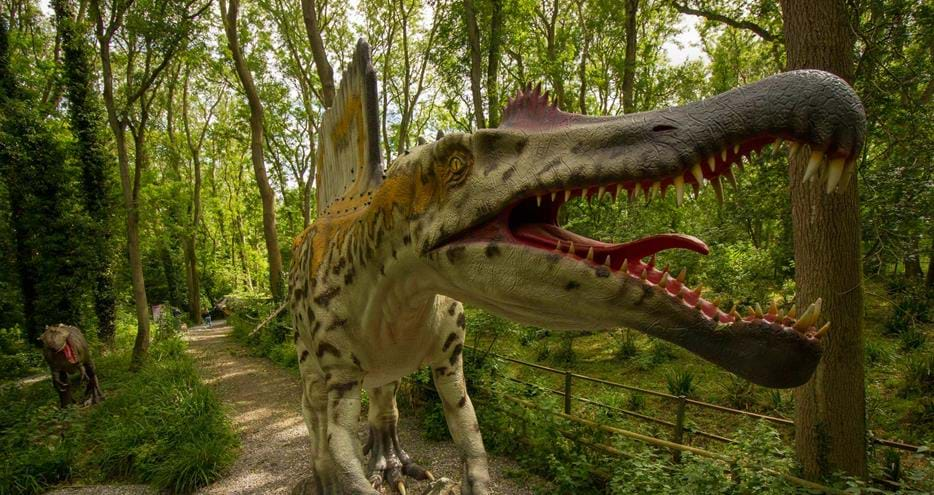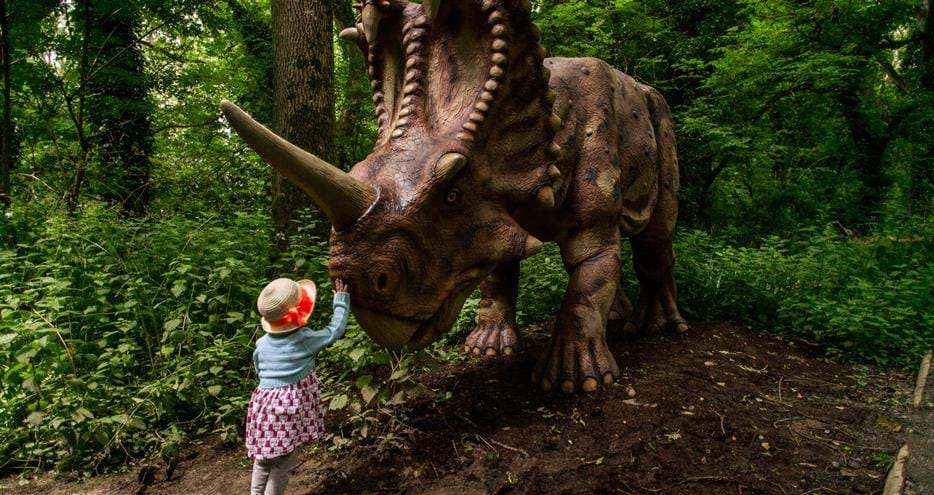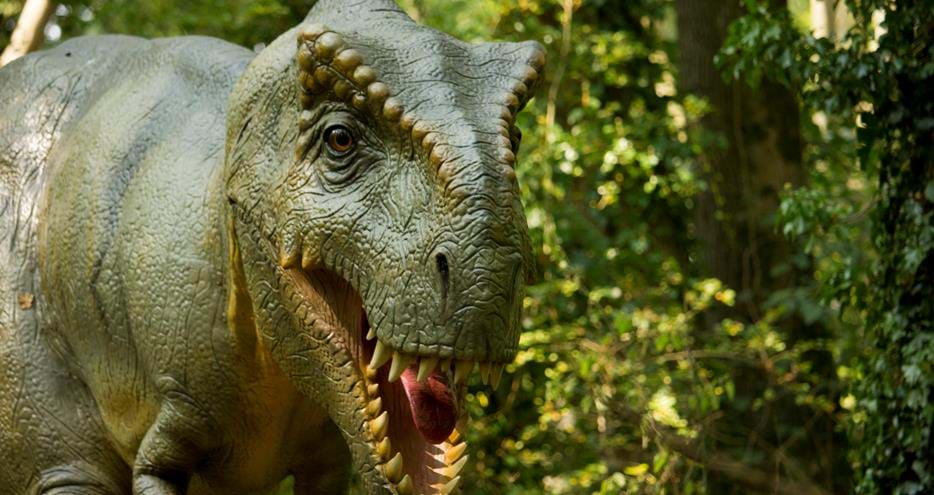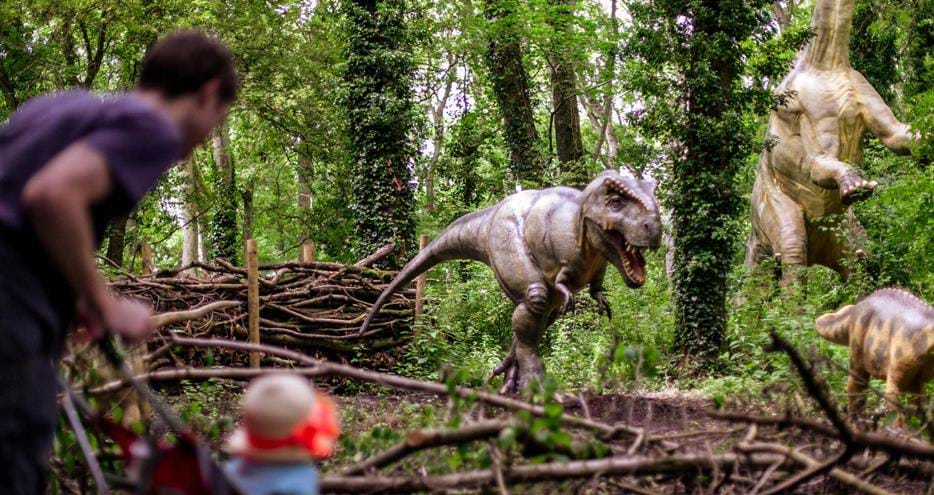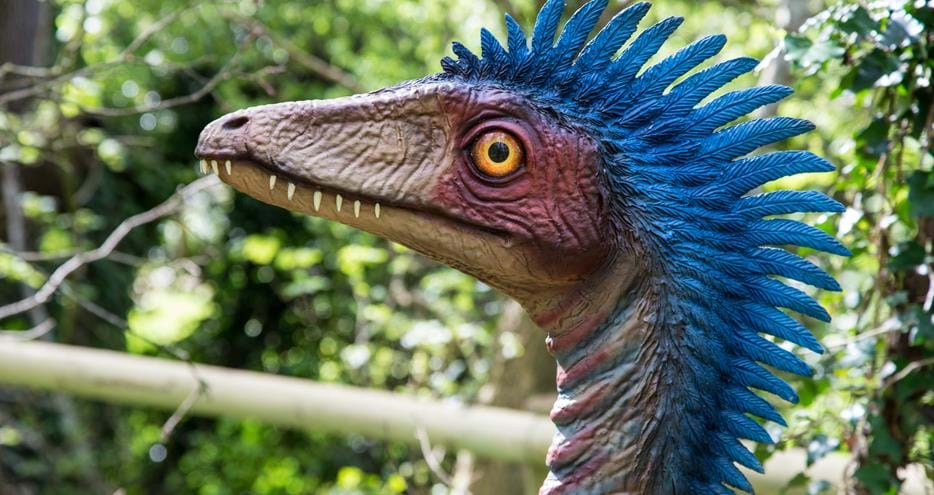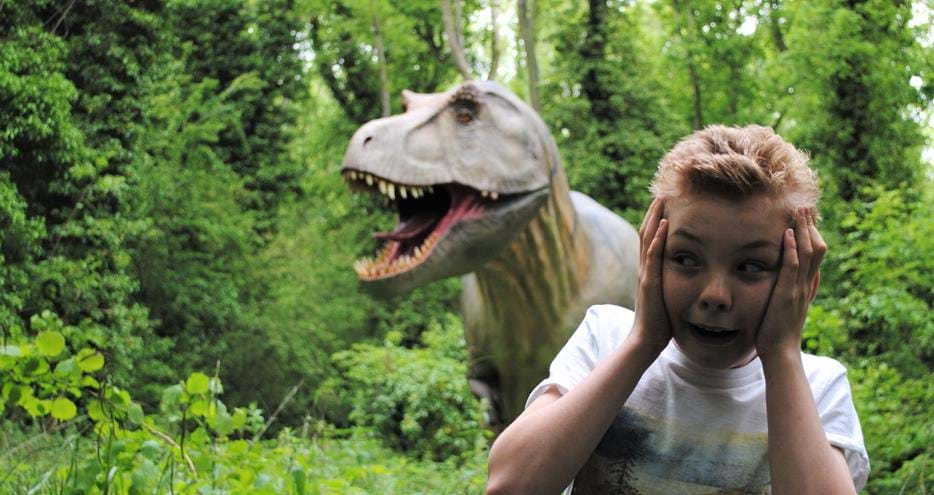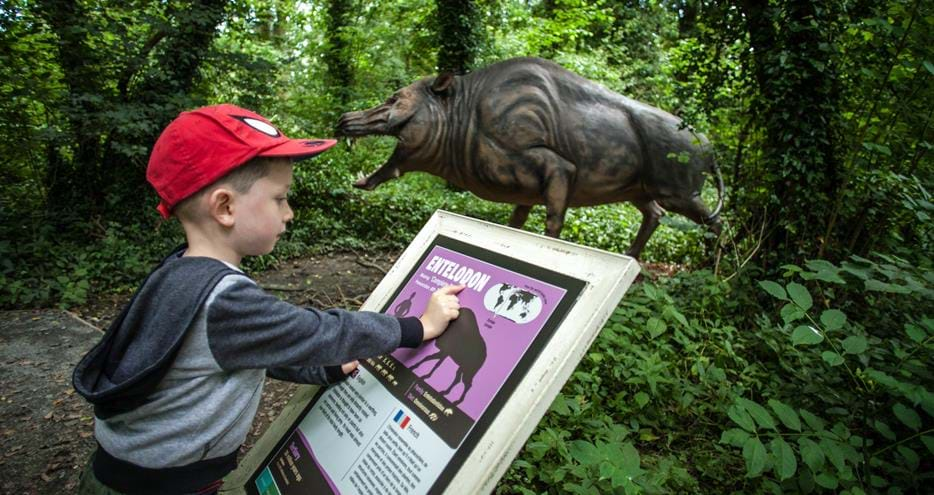 See Kent's only giraffes!
Across the Reserve, you'll see hundreds of free roaming wild animals including the County's only giraffes as you travel by safari truck through the South American, Asian and African Experiences. 
There are also wooded walkways and paths to explore to see many more animals including the adorable lion cub trio at the top of the park and baby gorilla at Palace of the Apes.
Buy tickets - save up to 20%