Eat, drink and mingle
The Moroccan courtyard, tucked away on the mansion's first floor, was the inner heart of the party for Sassoon's many influential friends during the Great Gatsby era of the 20s and 30s.
Sensitively restored in 2019, the original marble columns and floors are complemented by antique brass lanterns, tinkling water fountains and pastel pink walls draped in scented jasmine and bougainvillea.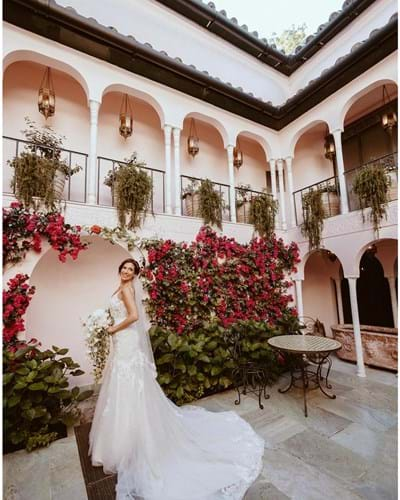 Photo by @darinastoda
Exclusive use of the Moroccan Courtyard and adjoining Courtyard Suite provides the perfect setting for rehearsal dinners, cocktail evenings, wedding party receptions and ceremonies of up to 24 guests.