Published 6th August 2021
An update on our Port Lympne lion family
In the run-up to World Lion Day on the 10th August, we're delighted to announce that our ever-popular Cubcam is back! Click here to view the livestream
In other exciting news…
New cubs!
We celebrated the pitter patter of tiny paws recently when four furry bundles of joy arrived on the 14th June !  Born to mum Oudrika and dad, Adras, the boisterous newborns recently made their debut outside, playfighting and darting about their enclosure to keep mum and dad on their toes.
Third-time parents Adras and Oudrika have been keeping a watchful eye over the four adventurous youngsters, who are currently located in the woodland enclosure adjacent to our Lion Lodge and Pinewood cabins. As you can see from our photos, they are quite a handful !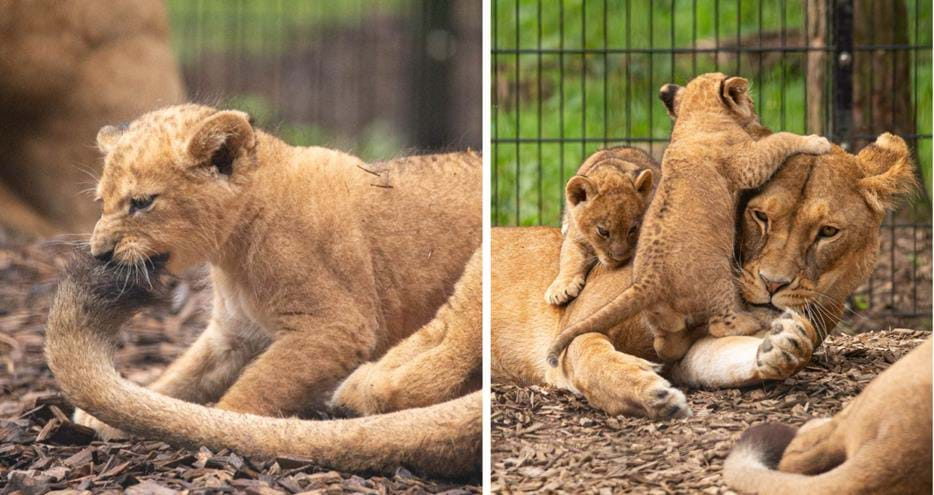 -
With these latest adorable arrivals, Oudrika is the proud mother of eight cubs. Khari, Binti and Kulinda from Oudrika's first litter live with their parents at Port Lympne.
Learn more about our much-loved big cat family below…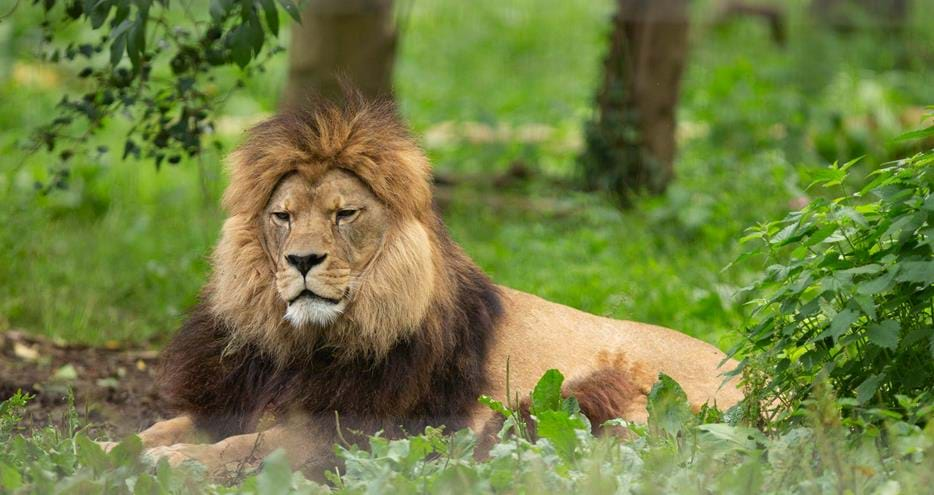 The noisy one: Adras
Head of the pride, 16-year-old Port-Lympne-born Adras (known informally as Milo), is a typical self-assured male lion. He is a Barbary lion, a subspecies from North Africa which is now extinct in the wild. He is very vocal and can be heard chorusing through the day and night, just to let all the other lions know he's around and that he owns the place!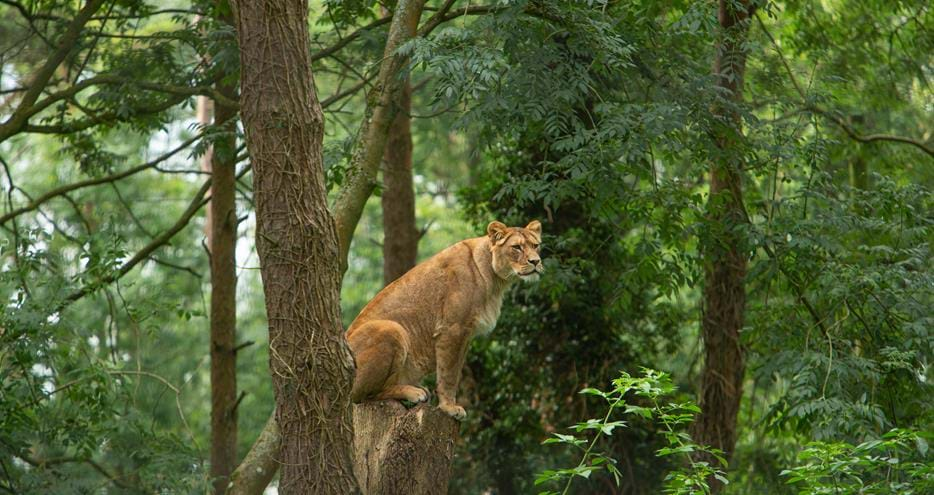 The boss: Oudrika
Five-year-old Oudrika (known informally as Lily) was born at Boras Zoo in Sweden and came to us in February 2018. A strong-willed character, she quickly established herself as the boss of the pride.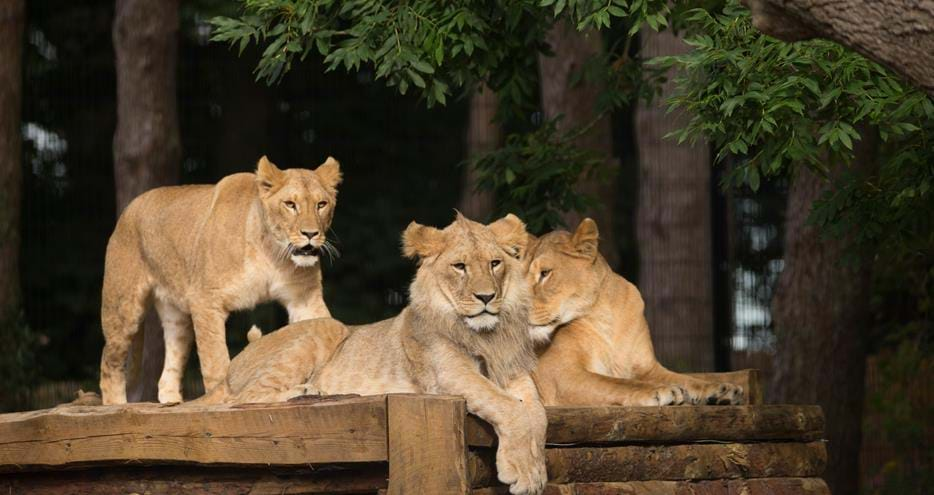 The youngsters: Khari, Binti & Kulinda
Young male Khari and his sisters Binti and Kulinda were born to Adras and Oudrika in May 2019. The two-year-old trio are growing up quickly and learning how to be big brother and sisters to the new cubs.
Visitors can celebrate the cubs' arrival by coming to see our beautiful pride up close. Port Lympne park tickets are available to purchase here. Big cat lovers can also adopt the pride to help support their ongoing care.