Learn how to survive in the wild
Book an informative and fun bushcraft skills workshop. Choose from a set program where you could learn how to build a shelter, or make string from stinging nettles.  Alternatively you can tailor your session to your particular interests.
Fire lighting
Tools
Wild food
Shelter
Tracking
Fire lighting
Learn fire lighting using a variety of techniques including; matches, lighters, traditional flint & steel, friction, batteries and wire wool, solar mirrors, fire steels and lenses.
Tools
Learn how to use and maintain tools such as knives, axes and saws.  Carve your own butter knives, spatulas and spoons and even weave bark and make your own string from nettles!
Wild food
Discover how to find, filter and purify water.  Identify, prepare and eat wild foods and identify trees and plants to understand what they can be used for. 
Shelter
Build shelters from natural and man made materials.
Tracking
Learn tracking and nature awareness skills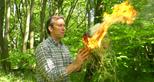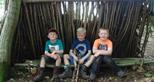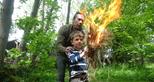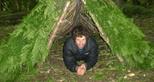 How to book
Half day Bush Craft £95 per person and full day £125 per person.  
Hourly sessions are available priced at £10 per person and for private bookings a minimum of 6 people is required.
Please call Jack Raven Bushcraft and Woodland Skills directly on 07553 763397 to book or make an enquiry.