We are closed
Coronavirus update: 4th January 2021 - In light of the recent government announcement placing the UK under alert level 5 and the reinstatement of a nationwide lockdown, we have closed Port Lympne Hotel & Reserve and Howletts Wild Animal Park to the public. We are awaiting further government guidance and will work to reopen the both parks to guests as soon as it is appropriate to do so. We will be contacting guests with upcoming bookings to advise them on next steps.
As a charity, we appreciate your support and understanding. This is an unprecedented situation and during these incredibly challenging times we ask you to consider donating to our Animal Support Fund and contribute towards the feeding and care of our animals.
Animal Support Fund
Meet Zuko and Kifaru
Come and meet our friendly white rhinos, Zuko and Kifaru. Learn fascinating facts about these wonderful animals from our team, whilst discovering how you can help support The Aspinall Foundation to protect rhinos in the wild.   During your 30 minute experience you may even get close enough to give these 1.5 tonne bull rhinos a good fuss and a scratch behind the ears!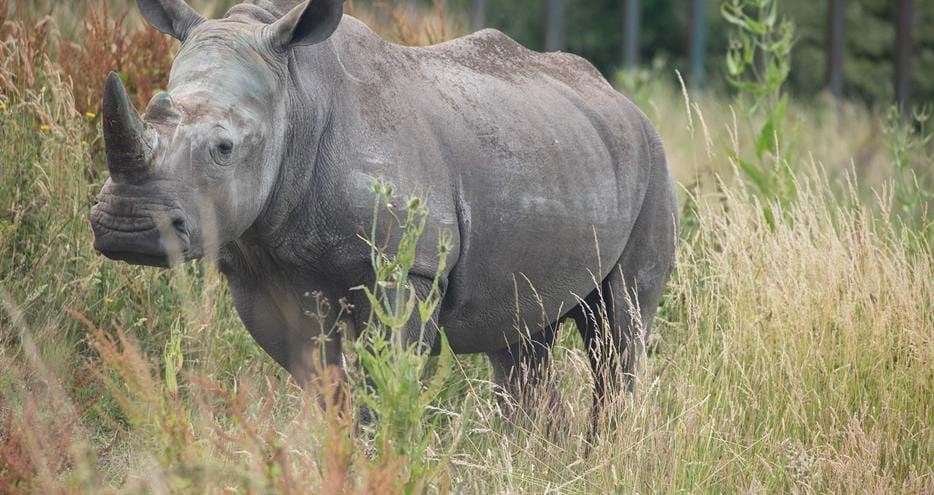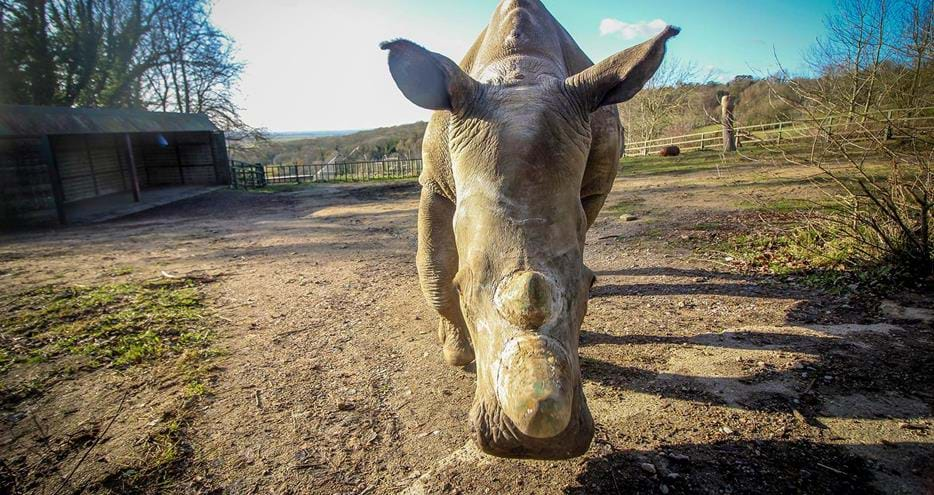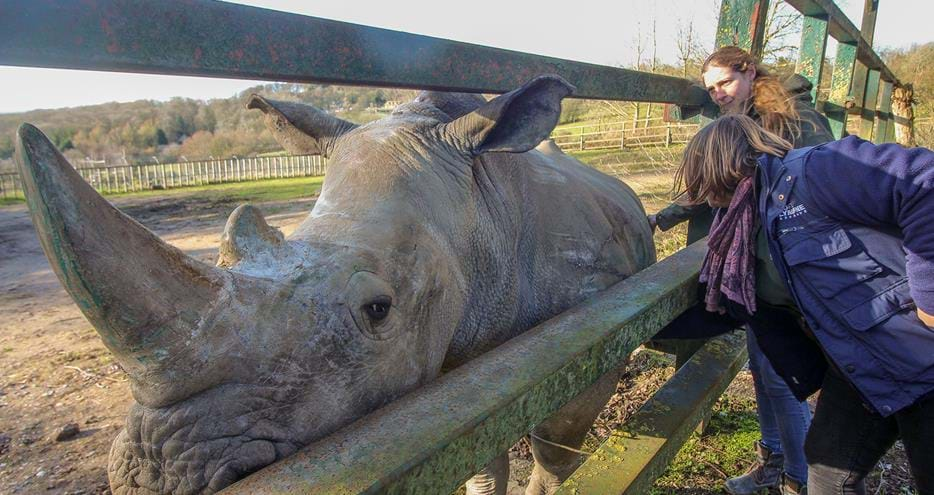 Prices & Booking
Priced at £75 per person, this experience is available at 2.15pm on Mondays and Fridays.
The price of this experience DOES NOT include entry to Port Lympne Reserve UNLESS you are an overnight guest of Port Lympne Hotel and Reserve OR a Member or Port Lympne season ticket holder. If you are not an overnight guest of Port Lympne Hotel and Reserve or  Member/Port Lympne season ticket holder then a valid day entry ticket will also need to be purchased either on arrival at the gatehouse or online 24 hours in advance of your visit.
Terms & Conditions
This is a group activity with a maximum of 2 people.
Minimum age of 7 years old. 
Any children aged 15 or under must be accompanied by a full paying adult.
Please note that this encounter does not include an opportunity to feed the rhino, but dependent on the rhino's behaviour on the day and at the discretion of the keeper there may be an opportunity to have hands on contact with the rhino.
Please see full terms & conditions.