Team Building With BITE!
Move away from the keyboard and face new challenges with our exciting activities. Create a bespoke team building event with our experts and you could find yourselves and your team creating enclosure furniture or enrichment items for our animals, as you put into practice some valuable techniques, designed to make your teams work effectively together.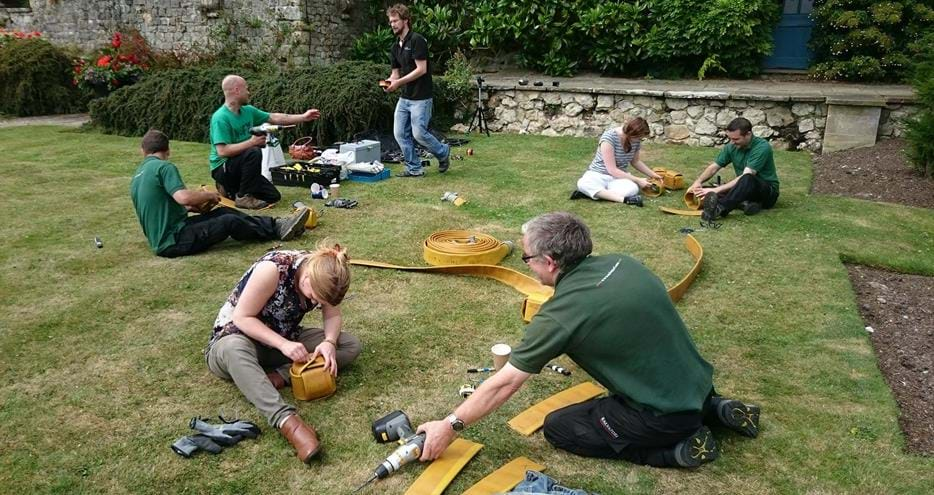 Team Building experts
Our Team Building experts have 25 years combined experience in the animal enrichment field and their solutions are informed by practitioner-based research.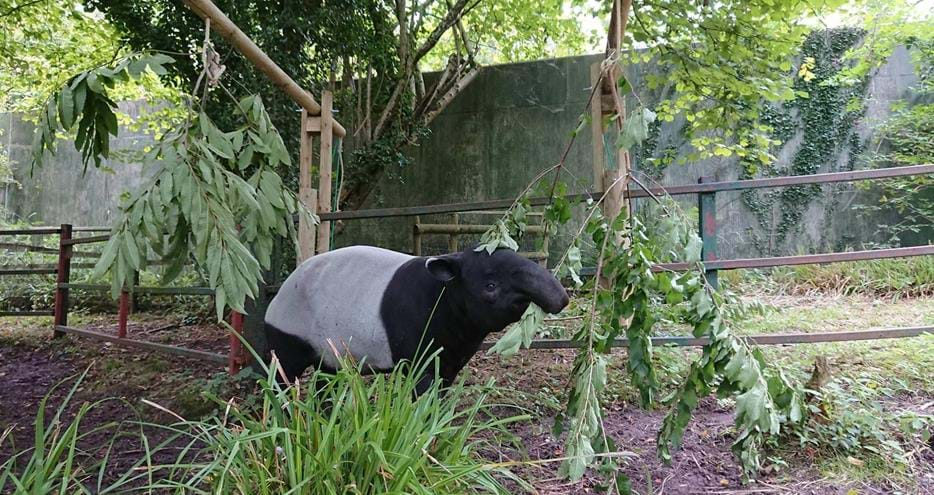 Enriching our animals
Our experts are committed to devoting their expertise, energy and enthusiasm towards helping animals live more enriched lives within their enclosures.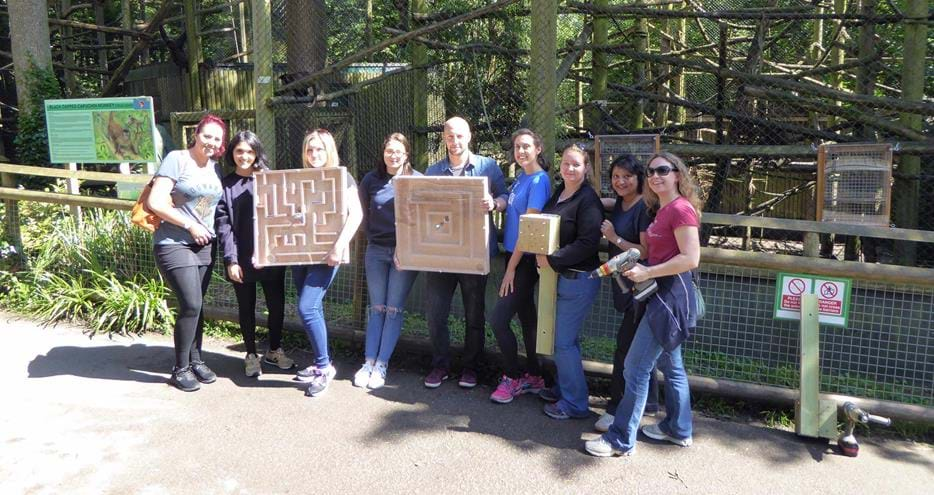 What will you make?
Every workshop is different. Previous teams have built puzzle feeders for gorillas, platforms for tigers, dig boxes for meerkats, hanging feeders for rhinos and climbing frames for monkeys. What will you create?
What's included in your Team Building With BITE Package?
Unique Team Building activities at Port Lympne Reserve
Building items to enrich our animals lives as your team event
Seeing your finished items put to the test as they go into the enclosures
Available as serious team building, competitive events or simple fun days
Bespoke events tailored to meet your needs
We can create aspects of competition to promote teamwork along with scoring systems for those that want to have an additional prize for the winners
These workshops are designed for any sized group
Share a journey of discovery
Alternatively, teams can share a journey of discovery as they head out on safari to The African Experience to meet some of our animals close up!
What's more, by holding your event with us, you will play a vital role in supporting our conservation efforts, helping critically endangered animals and their habitats, in the UK and around the world.  So if corporate social responsibility is important to your business and you're looking to have a positive impact, do get in touch.
Accommodation
Port Lympne Reserve has many types of accommodation available to suit every budget. From glamping, to Treehouses and 4* luxury, why not extend your stay in our award winning Reserve.
Testimonial

The team building session was absolutely fantastic. The session leaders were brilliant, really enthusiastic and full of energy and the activity certainly helped to bond the team. It was also really great to complete a team building activity that was worthwhile. There has been a real buzz in the office ever since and staff cannot stop talking about how much fun they had, despite the miserable weather!' 5/5 stars
Testimonial

Loved....loved.....LOVED....the task! Building cubes for a Gorilla to play with....not something I ever thought I would do, but very proud to have done it. Getting to see the Gorilla's play with the end result was just amazing. The event itself was well timed with the right amount of instruction (and help!) when needed. Mark was very friendly and knowledgeable about the animals which added another level to the event. I cannot rave about this enough! 5/5 stars
Book your Team Building experience
Please get in touch with one of our friendly and helpful events coordinators for further information. Please call us on 01303 234111, email us on Eventinfo@portlympne.com or please complete the venue hire registration form below.