International Clouded Leopard Day (ICLD) is a day of international awareness and an attempt to increase the profile of Clouded leopards both in captivity and in the wild. Celebrated each year on 4th August, The Aspinall Foundation held the first ever Clouded Leopard Day on 4th August 2018 at Howlett's Wild Animal Park, Kent, in the United Kingdom.
Organisers of ICLD are Lauren Amos and Dan Kemp, two carnivore keepers from Howletts who work with this shy and elusive species on a daily basis. The objective is to raise awareness and unite conservation thinking amongst zoological collections, charities, NGO's, businesses and all those with an interest in one of the world`s most beautiful and iconic cats, the Clouded leopard.
On the 4th August 2019 the team at Howletts will be organising Clouded leopard talks and tours, there will also be competitions, craft making and much, much more. We will also be using our social media channels in the lead up to and on 4th August to maximise awareness and allow us access to a broader audience - encouraging people from around the globe to celebrate.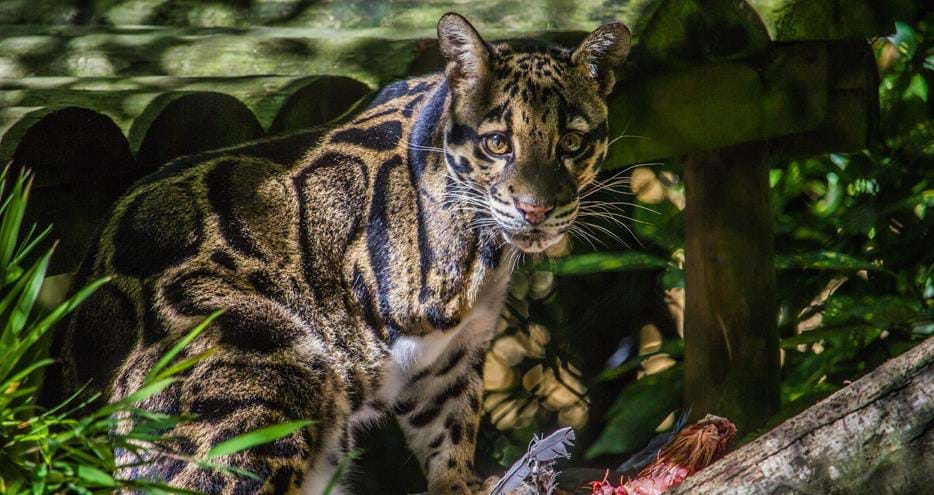 About Clouded Leopards
Clouded leopards inhabit central and south East Asia.

Two Species
There are two recognised species. The "mainland" Clouded leopard (Neofelis nebulosa) native to the Asian mainland and the Sunda Clouded leopard (Neofelis diardi) found on the islands of Borneo and Sumatra.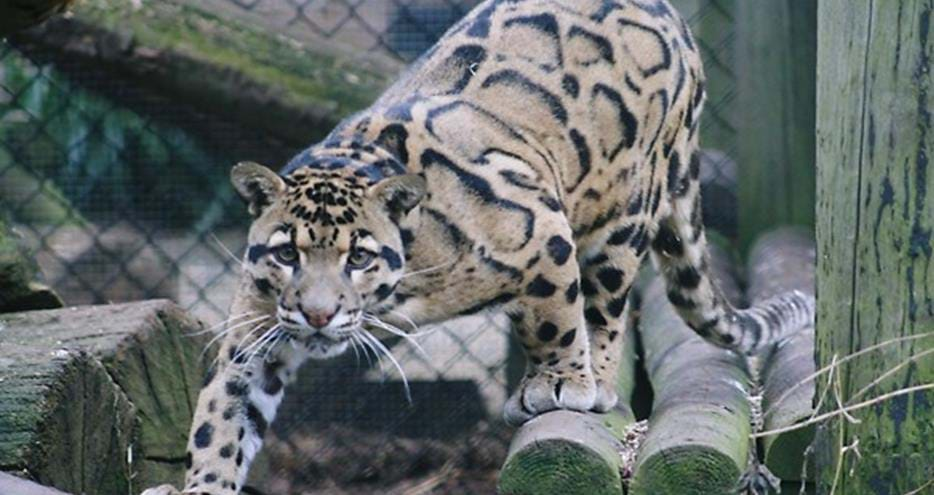 Nocturnal & shy
In the wild, Clouded leopards are nocturnal and extremely shy avoiding human beings whenever and wherever possible.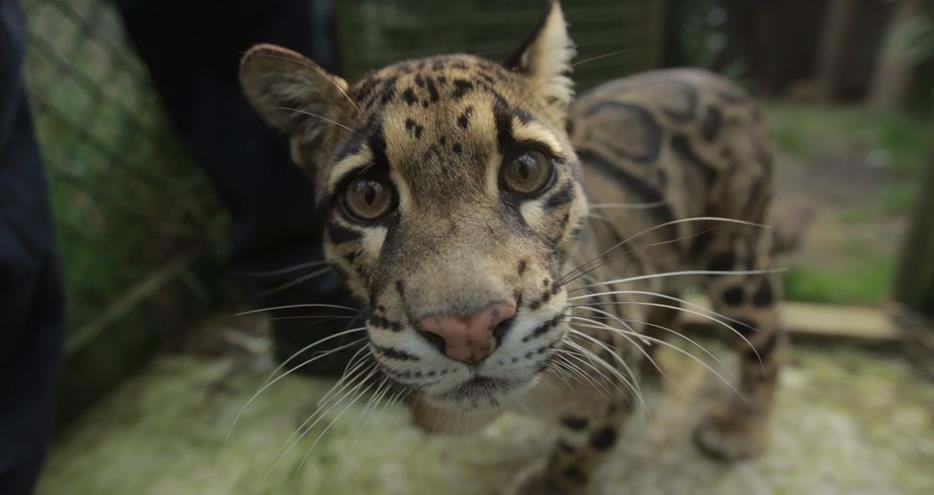 Elusive!
Consequently very little is known about their habits or behaviour and as a result a lot of our primary knowledge, about such things as reproduction and lifestyle, comes from the management and study of the captive population in the worlds zoo`s and wildlife parks.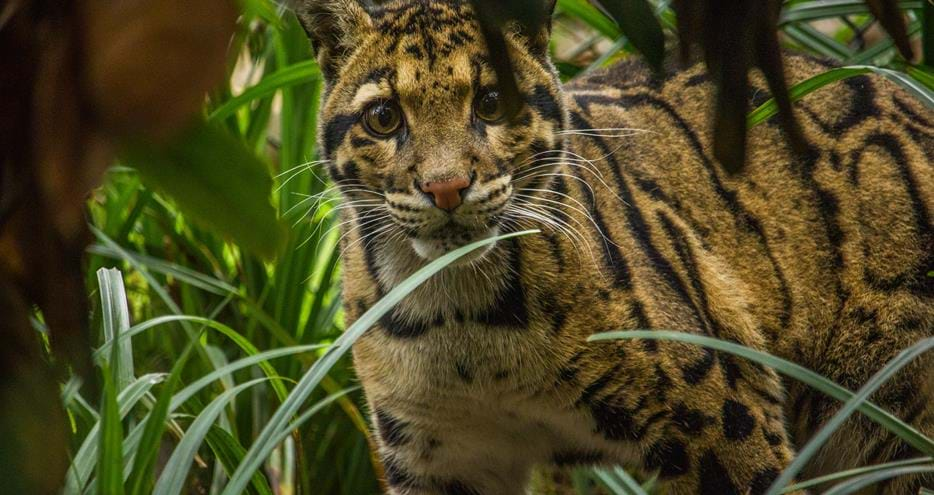 Difficult to breed
Clouded leopards are notoriously difficult to breed in captivity and Howlett's Wild Animal Park is a key player in terms of our overall breeding success with this species.
Clouded leopards
at Howletts
Howletts holds the European studbook for clouded leopards, which means the animals are genetically managed as a single meta-population to maximise the overall opportunities for all animals held in European zoos to operate as a viable and functioning breeding population. 
Here at Howletts Wild Animal Park we house a current total of 15 individuals. 
At the front of our Clouded leopard area (next to the Walking with Lemurs) is our biggest Clouded leopard, Tai Wada who arrived from Smithsonian's National Zoo, USA. He's a very chatty cat especially when it comes to feeding time or when keepers give him a nice selection of perfumes and fresh mint to investigate.
Along the Woodland walk is Matsi, a very sweet natured female who is easy to spot because she has 3 legs after an incident as a youngster. Despite this she is probably one of our most visible as she is always on the go! Matsi is one of our top breeding individuals and is currently living with her partner Hue and two male cubs Bua and Kanok before they are moved on as part of the European breeding programme.
When we celebrate International Clouded Leopard day there will be opportunities to meet Matsi, Tai Wada and others on our behind the scenes tours.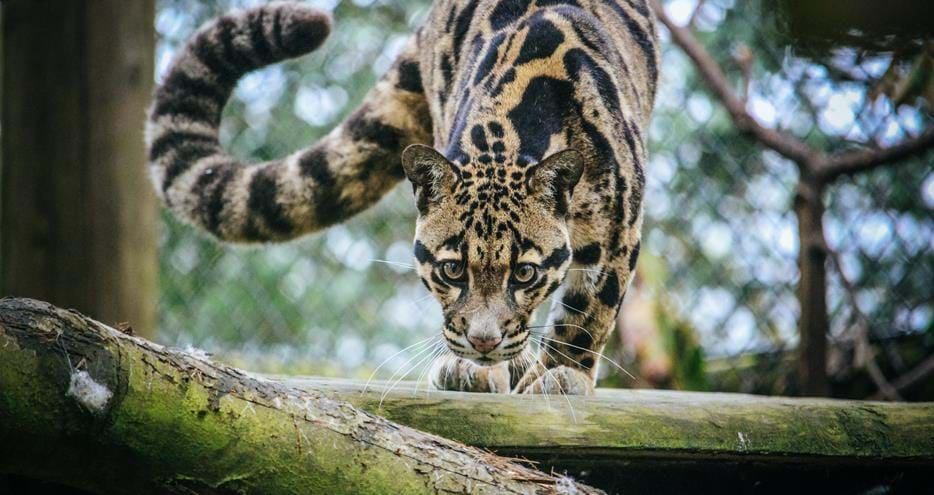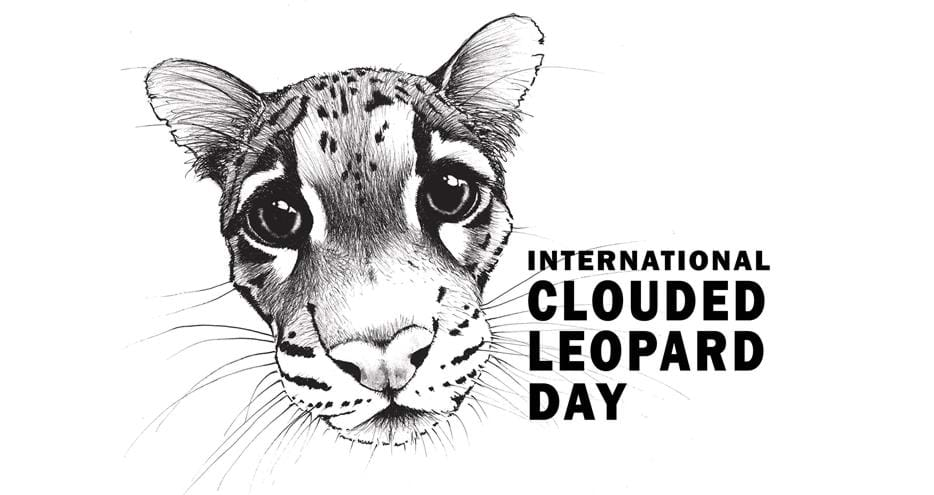 Join us on 4th August 2019
Celebrate International Clouded Leopard Day!
Every species on earth has its own unique role to play in maintaining an over-arching ecological balance both in life and in nature. Whether this is through managing prey based animal numbers, ensuring seed dispersal, looking after grass lands or simply by maintaining a healthy genetic diversity that ensures the survival of any given species. Everything has purpose.
The juggernaut that is human kind continues to overwhelm and over power nature at a pace that is both relentless and insatiable. We become immune to the warnings of those who foretell us of the loss of species, forests and ocean life. The hope is that in some small way raising the awareness of the plight of the Clouded leopard may somehow help this most beautiful of cats in the wild and provide us with a greater understanding of its needs.
"In the end we will conserve only what we love, we will love only what we understand, and we understand only what we are taught" – Baba Dioum