Published 9th August 2021
Introducing the Howletts Lions
In the run-up to World Lion Day on the 10th August, we take a look at our cherished big cat duo…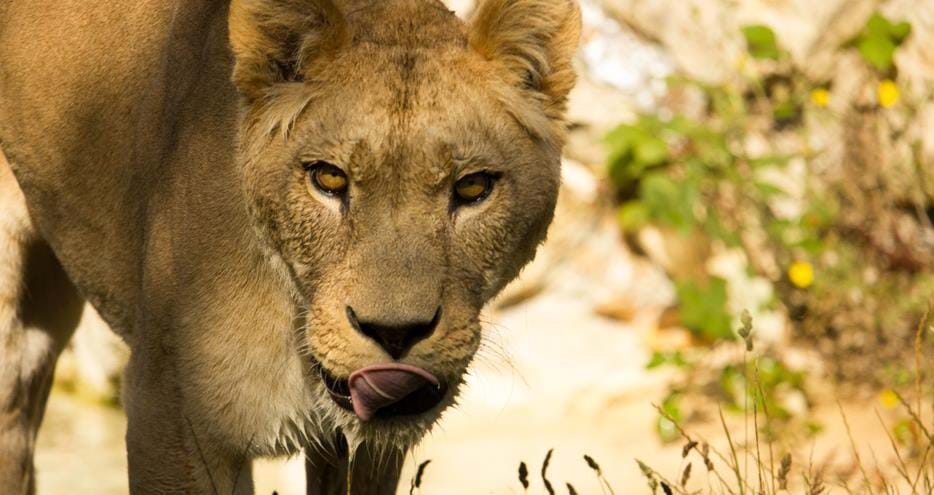 Meet the grandmother: Safiyya
Safiyya (pictured above) is a firm favourite with our keepers and visitors alike.  She is a real character and as soon as she hears a keeper's vehicle or spots a member of the team she immediately comes over for attention and a tasty treat.  Safiyya is the grandmother to the new cubs at our sister park, Port Lympne Reserve, but at the grand old age of 21, she is now enjoying her well-earned retirement here at Howletts. She joins her neighbour, Arina the tiger.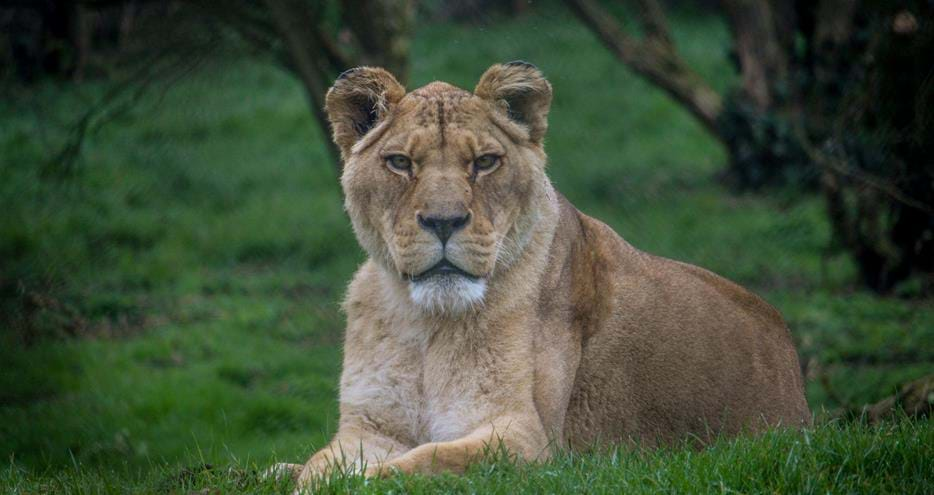 Meet the feisty one: Layla
Also born at our sister park, Port Lympne Reserve, Layla (above) is Safiyya's half-sister. They share the same father, Kabir.  Although Layla turns 19 years old in September this year, she is still as feisty as she's ever been!  You'll find Layla opposite the giant anteater enclosure. 
Close encounters with the lions
Visitors can meet these two lovely ladies up close and feed them some tasty treats.  You'll go behind the scenes with an expert keeper to discover more about these majestic big cats. Book a thrilling lion encounter here
Howletts park tickets are available to purchase here and big cat lovers can also adopt the pride at our sister park, Port Lympne, to help support their ongoing care.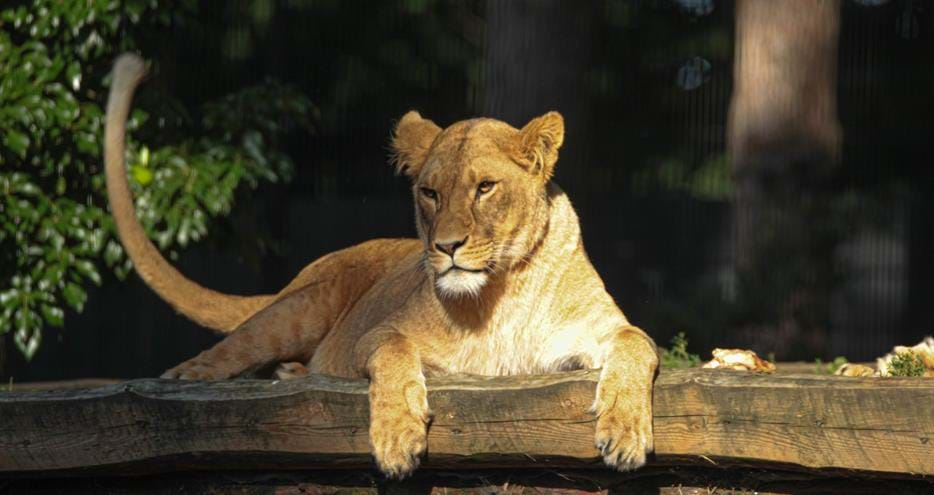 Check out our top lion facts....
Girl power
Lionesses do the majority of the hunting for the pride and are faster and more dextrous than males due to their lighter build. The men are usually on guard duty, patrolling the territory to protect the pride. When males hunt, they tend to do so alone, and rely very much on surprising their prey.
The Hunt is on
Lions usually hunt at night and often during storms, for cover. They operate very strategically, much like a football team, taking on specific roles such as centre and winger. The wingers chase any prey towards the centres for them to overcome it. Although they are widely considered hunting experts, their hunt success rate is fairly low: less than 30%.
The Mane Man
Lion's manes are used to signal their dominance – the longer and darker the mane, the more powerful the wearer. However, not all male lions have manes. Lions with weak or non-existent manes have been reported in sub-saharan Africa and Asia, thought to be an adaptation to the very hot climate or the thorny vegetation in these areas.  
Roarsome!
A lion's roar can be heard from 5 miles away! They roar to mark their territory and are the only known cat species to roar in unison.
Our pick of the best lion videos: