Your wild adventure starts here!
Get to grips with the great outdoors in Howletts' 90 acres of ancient parkland. Pursue that perfect 'wild' picture with our resident professional photographer, get the inside scoop from our experts with a guided tour or test your skills on our Treetop Challenge or Animal Adventure Challenge for the little ones.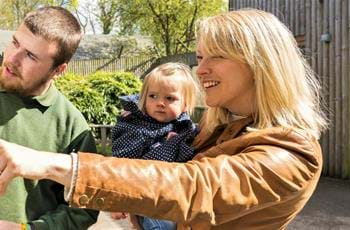 Guided Tours
From £35
Get to know Howletts with a guided walking tour of the park with one of our expert guides. Tours can be tailored to your family or group's interests or favourite animals.
Learn more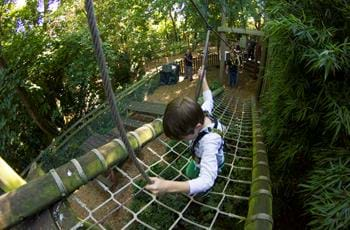 Treetop Challenge
From £7.50
See the park from a monkey's perspective on our exhilarating high ropes course! Test your skills on our sixteen challenging obstacles, then fly back to the ground on the breath taking zip wire finish!
Learn more
Your personal day planner
Below is a list of activities that you have added to your planner. Add the activities you'd like attend and print off the day's itinerary! If any of the activities have a cost, don't forget to book them before you visit!
You can also save money on your tickets if you book them online before your visit.
Buy your tickets
Bookmarked activities will appear here
Bookmarked activities will appear here
Bookmarked activities will appear here
Opening times
Summer
27 MARCH - 29 OCTOBER
9:30am to 6:00pm
Last admission is 4.30pm
Winter
30 OCTOBER - 26 MARCH
9:30am to 5pm
Last admission is 3:30pm
Directions
satnav: CT4 5EL
If you are travelling by car Howletts wild animal park is in the southeast corner of Kent and lies just off the A2 past Canterbury. It is also a short distance from Folkestone and the southern coast of England.