18 years +
A day to remember
Our amazing Keeper for a Day Experience gives you a once in a lifetime opportunity to get up close and personal with some of our most popular animals at Howletts Wild Animal Park and also offers a unique insight into the day-to-day life of our keepers.
Book now
Become a member of the team
Spend the day working with our keepers and find out what it takes to care for some of the world's most endangered animals.
A typical day
Get stuck in!
A typical day
Get up close and personal with some of our most popular animals and gain a unique insight into a day in the life of a keeper.
Get stuck in!
Get to grips with the everyday tasks of a keeper - preparing feeds, mucking out and meeting the animals!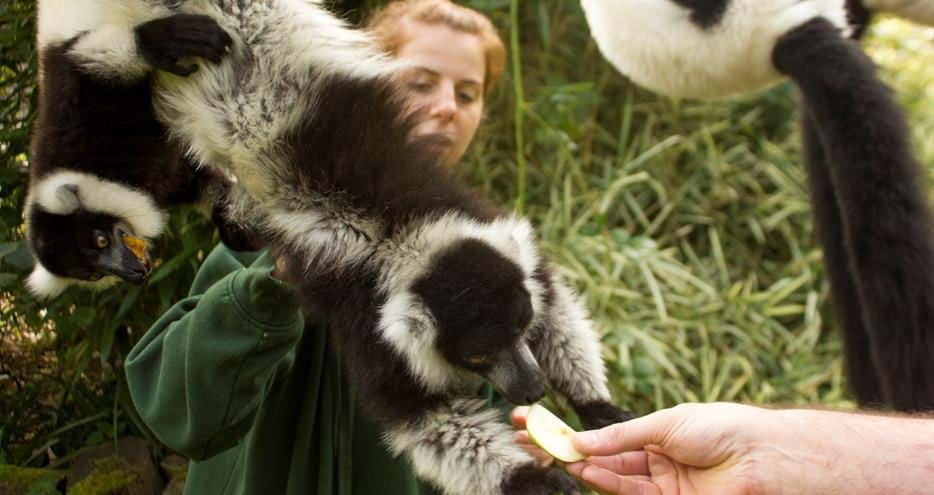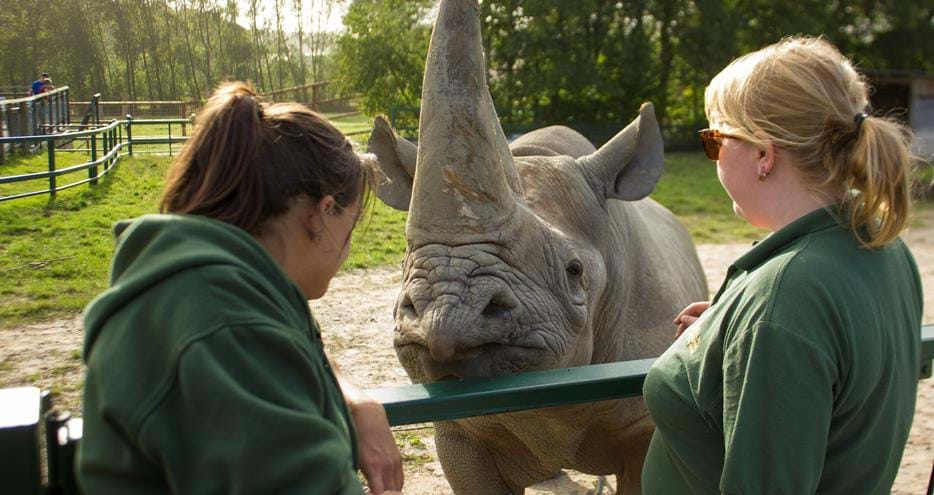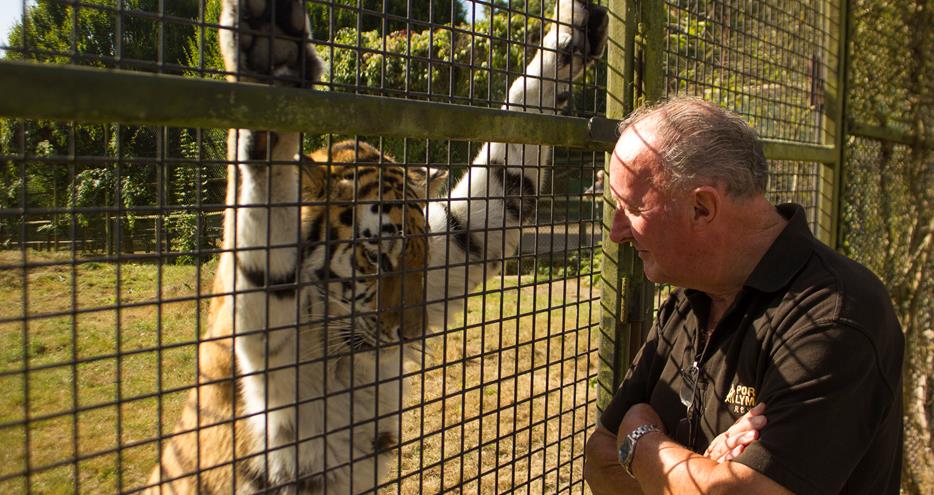 Tripadvisor

Antonella Ingrao

I would like to thank Lynn, Amy, Megan and the rest of the elephant keepers today for making my whole experience as a keeper fantastic. I have enjoyed the whole day, including the mucking out, chopping carrots and being able to get so close to the elephants. You all do a great job and work so hard. Thank you again. Loved the whole day.
Facebook

Stuart Gordon

I joined the Cat team and am still reeling in excitement about my experience...it was a once in a lifetime experience! The guys welcomed me in as part of the team and I was fortunate enough to be trust to join them whilst they sedated a Sumatra Tiger and transported her to the vets quarter for a check up! I also spent the afternoon feeding all the cats individually and was even able to enter the enclosure with a few different cats and dogs which was superb.!!
Pricing & Bookings
£295 per person for a full day of activities, starting at 9am on Sundays.

Price includes:
Park admission
£10 lunch voucher
Participants must be aged 18 years or over.
 Terms & conditions apply.
Please call 01303 264647 or use the form below to send us a message.