Get behind the scenes at Howletts
Do your children or grandchildren keep telling you how much they love wild animals? Stuck for ideas on what to get them for their birthday? Bring science and biology to life to help them with their school work by doing something amazing that might ultimately assist in their future development.
Our Junior Ranger experience will give your children a very real opportunity to get behind the scenes at Howletts by having a guided VIP tour of the park with an Education Animal specialist.
Here's What They'll Learn
Throughout the day the children will meet the specialist keepers, who will speak about what a rewarding job it is they do, how challenging it is to get into, what qualifications are needed to get into it as a career and how important it is to start early if you want it to become an Animal Keeper.
Conservation
Animal Encounters
Habitats & Adaption
Growth & Evolution
Food For Thought
Animal Behaviours
Conservation
The keepers will give a brief history of the park and will talk about the importance of conservation work and our role in the protection of wild animals.
Animal Encounters
Over the day the children will have some animal encounters to help build their confidence when they are close to the wild animals.
Habitats & Adaption
See where the animals sleep and learn about their different homes and habitats.
Growth & Evolution
Meet the park's young animals and learn how they will change and develop as they grow up.
Food For Thought
Find out all about dinner time in the animal world; who eats what, or who eats who! And all about our enrichment program that helps promote healthy living of captive animals.
Animal Behaviours
The children will have an opportunity to compare and contrast the different animals' behaviours
Your Day's Agenda
Meet at the entrance for 10.00
Meet the herbivorous rhinoceros
Meet the keeper of the largest ape, the gorillas
Meet the Red River hogs
Lunch (not included) is around 12:15
Meet the massive elephants
Meet the largest member of the cat family; the tigers
Meet the keeper of the amusing lemurs
Meet the elusive tapirs
The day ends at around 16.00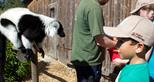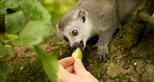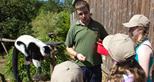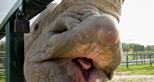 Tripadvisor

Sue Risby

What can I say about the amazing animal encounters and the opportunities to go behind the scenes to touch, feed and watch the animals at close quarters and learn about their living quarters, diet and the work of the keepers? Grace and I had a truly amazing day!! - the gorgeous rhino, the fuzzy tapirs, fascinating elephants, hilarious lemurs, naughty macaque monkeys, cute piglets and their bigger relatives, the enigmatic gorillas, the fabulous tigers and the beautiful Barbary lions. So many great memories - it's impossible to choose a favourite animal or part of the day.
Tripadvisor

Grace Risby

I really wanted to provide some feedback on my daughter's junior ranger day. We visited on Saturday 6th July and definitely weren't disappointed! Her sense of fun was infectious and with her cheeky sense of humour, she kept us all entertained. I would like to think that I'm a well-informed animal lover, but I learnt a lot more from George and all the fabulous keepers who took the time to talk to us during our experience day.
Pricing and Bookings
This day is ideal for special occasions such as a birthday or just a special holiday treat. This really will be a day to cherish and could be the start of a lifelong adventure with wild animals. Junior Ranger days are really popular so please book early to avoid disappointment.
Tariff per child and accompanying adult £175.
Additional children £87.50.
Reduced rates available for short break guests.
To book a Junior Ranger experience at Howletts Wild Animal Park please call 01303 264647 or use the form below to send us a message.
Important Things To Note
This is a group experience with a minimum of 4 children and a maximum of up to 10 (including accompanying adults) at Howletts on selected Saturdays throughout the year. Occasionally we can accommodate groups in the school holidays. Please do enquire.
Children must be accompanied by a parent/guardian.
This experience is available to children aged between 7 to 12 years old (please ask about our Keeper Academy for children over 12 years old).
Itinerary is subject to change.
The day will last approximately 6 hours with half an hour set aside for lunch (please note lunch is not included in the cost of the day), and children will receive a personalised Junior Ranger Experience certificate.
Junior Ranger experiences are also available at our sister park, Port Lympne Reserve, Nr Ashford.