Meet the animals and their keepers!
Younger Rangers, aged 7-12yrs, will get an idea of what it takes to care for some of the world's most endangered animals when they take part in our Junior Ranger Short Course.  
The short version of our ever popular full day Junior Ranger Experience, will give your children a rare opportunity to go behind the scenes at Howletts with a guided VIP tour of the park with an Education Animal specialist.
Book now
Here's What They'll Learn
Throughout the morning or afternoon (the experience is approx. 2.5 hours), the children will meet our specialist keepers to find out all about saving animals from extinction, how animals are adapted to the habitats they live in and how we feed and house our animals to keep them happy and healthy.  Children are encouraged to ask as many questions as they like!
Conservation
Habitats & Adaptations
Food for Thought
Conservation
Our keepers will tell you all about our conservation work and how we protect wild animals.
Habitats & Adaptations
Learn about the different habitats our animals live in and even see where they sleep!
Food for Thought
Dinner time in the animal world; who eats what, or who eats who!  Find out how our enrichment program helps keep our animals happy and healthy. 
Your Morning or Afternoon Itinerary
Meet your guide at the entrance for a 10am start for morning sessions or 1pm for afternoon sessions
Meet the herbivorous rhinoceros
Go behind the scenes and meet one of our expert keepers and the animals they look after
Meet Madagascar's most notorious residents - the lemurs!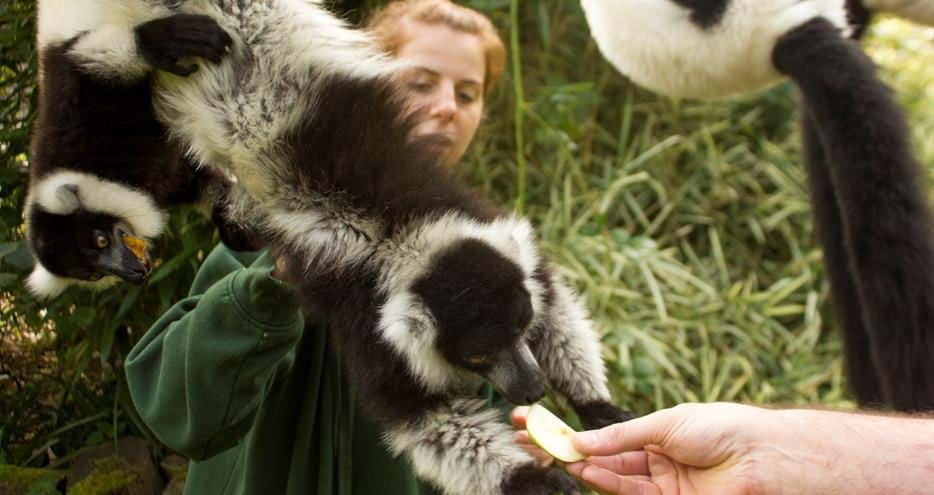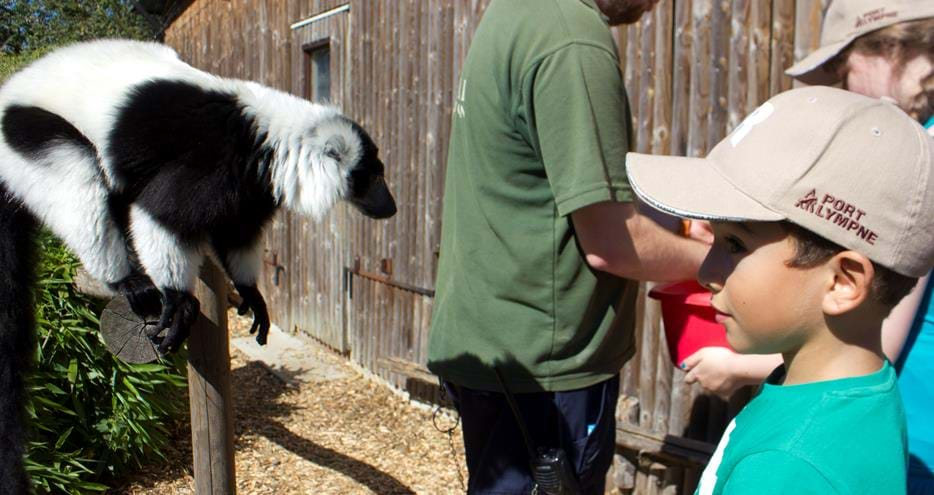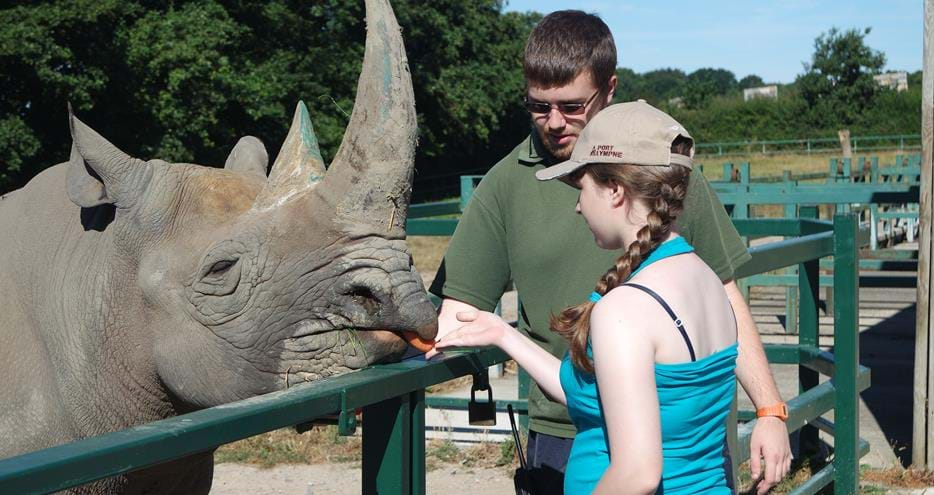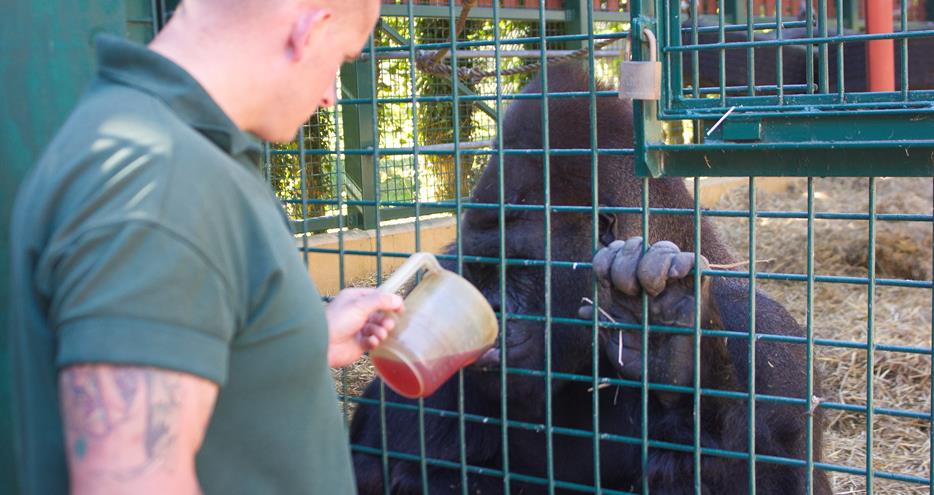 Prices & Booking
This short course is ideal for animal mad youngsters as an introduction to animal care and makes a great experience for a special occasion such as a birthday or just a special treat. As well as bringing science and biology to life it could be the start of a lifelong adventure with wild animals. 
Tariff per child and accompanying adult £120.00.
Additional children £60.00.
The price of this experience DOES NOT include entry to Howletts Wild Animal Park UNLESS you are an overnight guest of Port Lympne Hotel and Reserve OR a Member or Howletts season ticket holder. If you are not an overnight guest of Port Lympne Hotel and Reserve or a Member/Howletts Season Ticket Holder then a valid day entry ticket will also need to be purchased either on arrival at the gatehouse or click the 'continue shopping' button from your basket when you book your experience online.
Please book your Junior Ranger Short Course experience online or call 01303 264647.  Terms & conditions apply.