The Port Lympne pride welcomed 3 lion cubs
We are delighted to announce that on 13th January 2021 Oudrika, lioness of the Port Lympne pride, has given birth to three lion cubs.
To ensure that you can enjoy the cubs' earliest days, we have installed THREE new live-streaming cameras in the pride's indoor dens. Tier 4 restrictions and the national lockdown have forced us to close our gates, so we are bringing the Reserve to you!
These livestreams will run 24/7 on our YouTube channel. You can show your support for the pride and the whole Port Lympne team during these challenging times by adopting the cubs, sending a virtual care package or by making a donation via our Animal Support Fund page.
Donate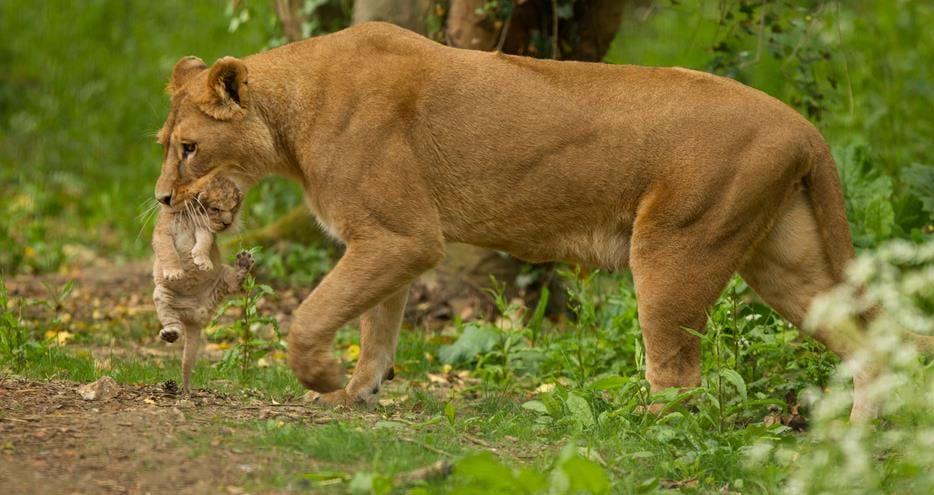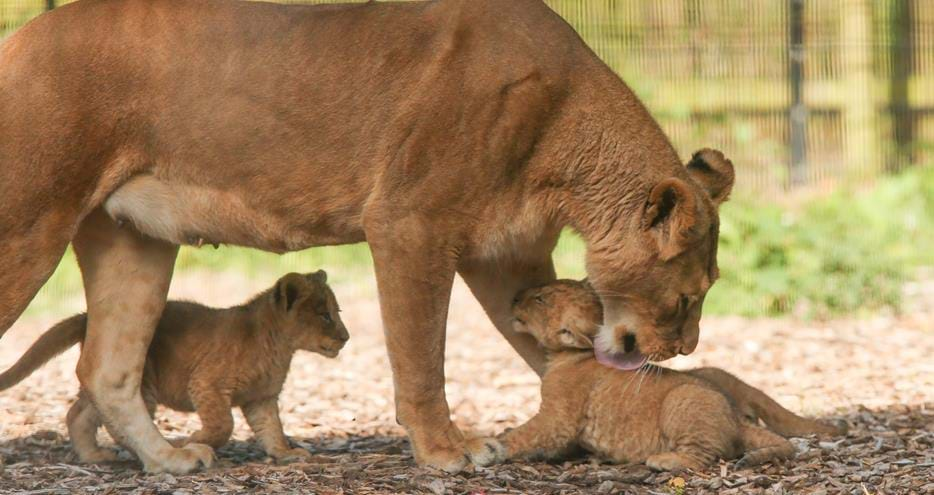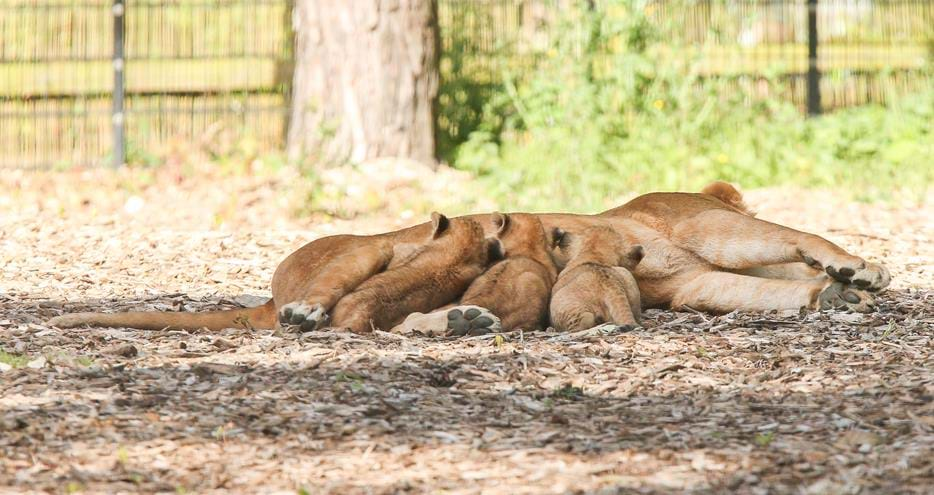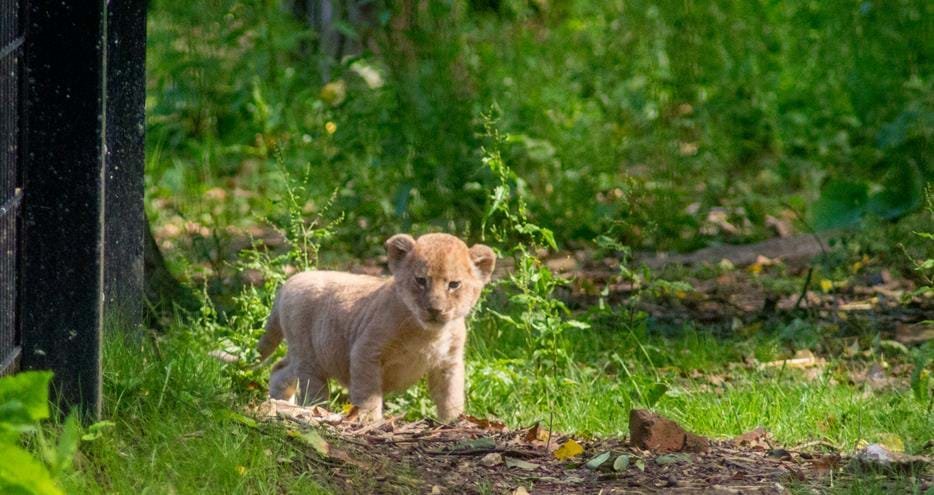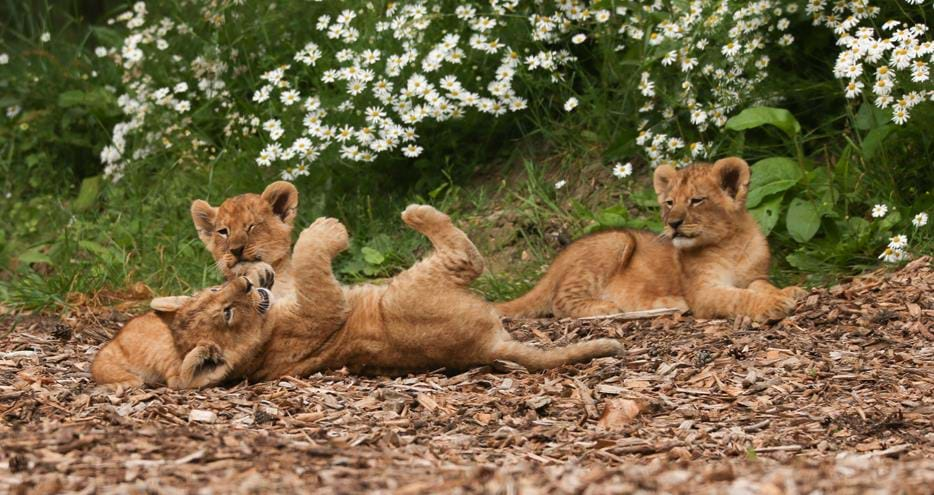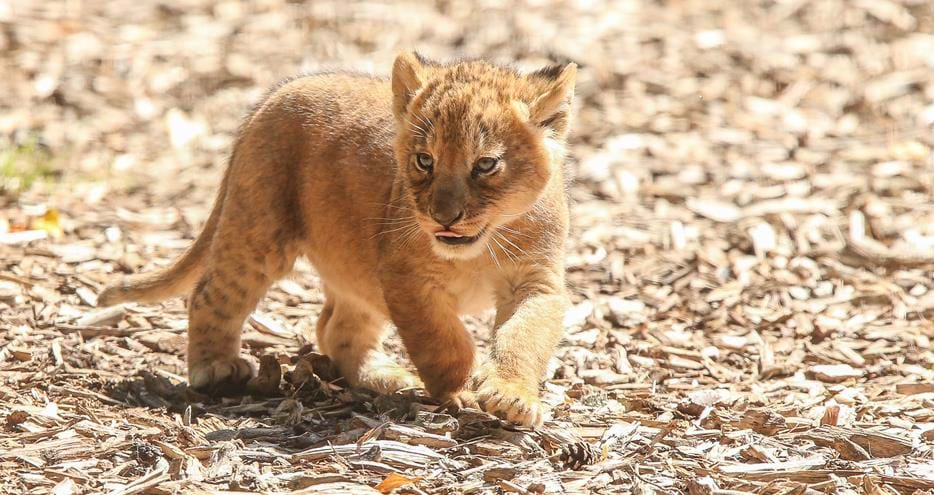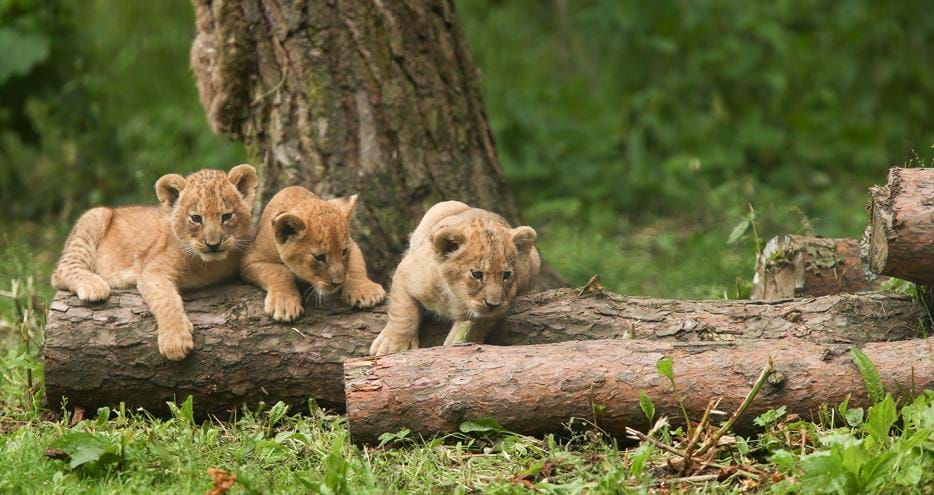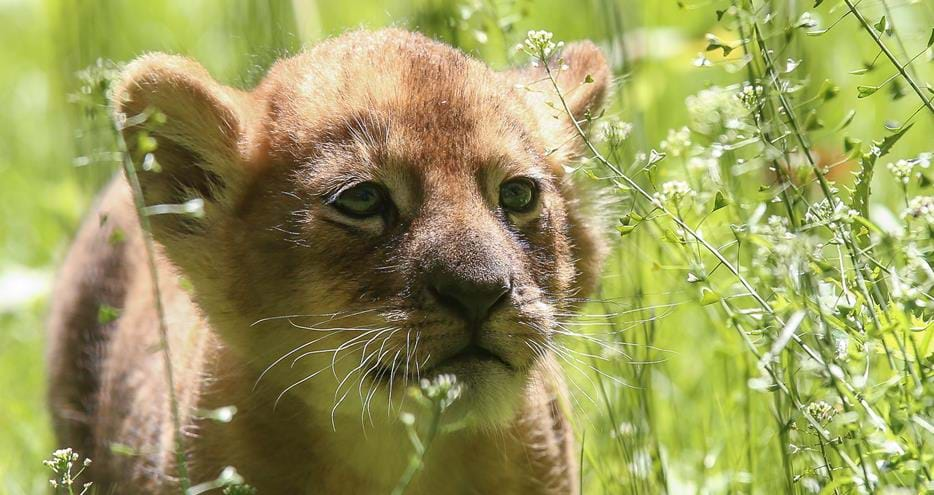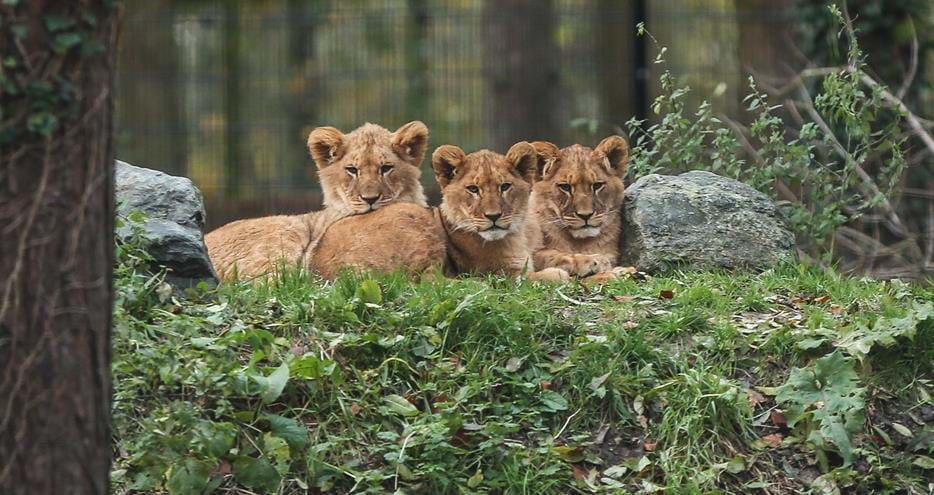 Khari, Binti & Kulinda
You can still follow the antics of Adras and Oudrika's first litter on our original Cubcam.
Enjoy a glimpse into the lives of our lion pride. Watch our one male and two female cubs explore their expansive, expertly-designed enclosure as Adras naps in the sun and Oudrika keeps a watchful eye over the three adventurous youngsters. 
If the cubs are hiding off cam, enjoy our hours of captured highlights. See the cubs annoying dad, snuggling with mum and wrestling in the summer sun.
View highlights
About the parents
Find out about Port Lympne's proudest parents
Oudrika
Oudrika is five years old and was born at Boras zoo in Sweden. She's a first-time mum who's doing an amazing job raising the cubs alongside Adras.
Adras
Adras was born here at Port Lympne Reserve to mother Saffiya and father Suliman 16 years ago. He is a Barbary lion, a subspecies which is tragically extinct in the wild.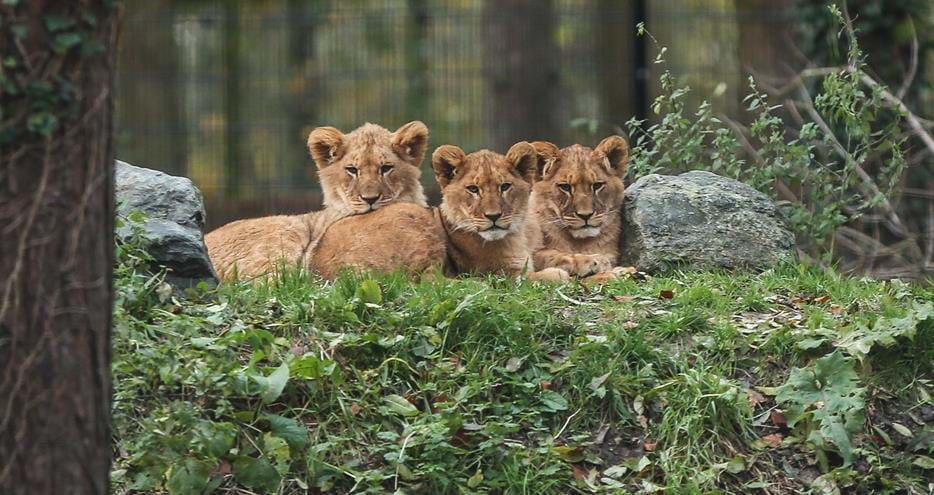 Adopt the lion pride
Our lion family is growing! To support The Aspinall Foundation's amazing overseas work and back to the wild campaigns you can adopt our lion pride: mum Oudrika (Lilly), dad Adras (Milo), their first litter cubs Khari, Kulinda & Binti and the upcoming second litter cubs!
Adopt the lion pride