Family glamping at its best
Experience family glamping, in a unique setting, where you're free to explore Port Lympne Reserve and our sister park Howletts at no extra charge during your 1, 2, 3 or 4-night stay.  With wonderful views over our bear paddock and South American Experience, Bear Lodge is the perfect getaway for families and friends.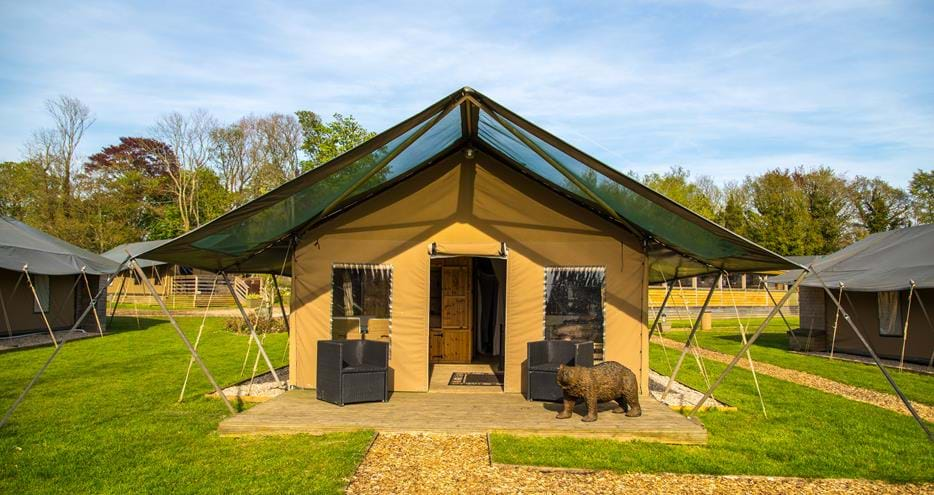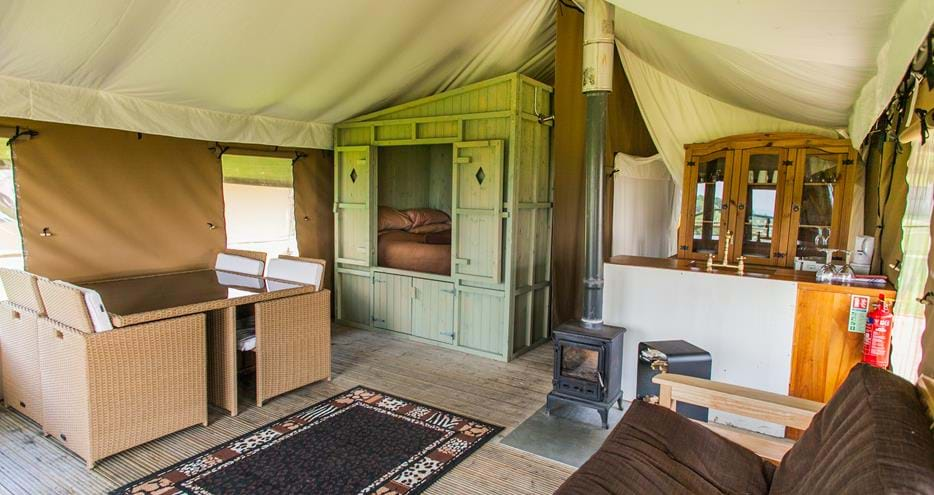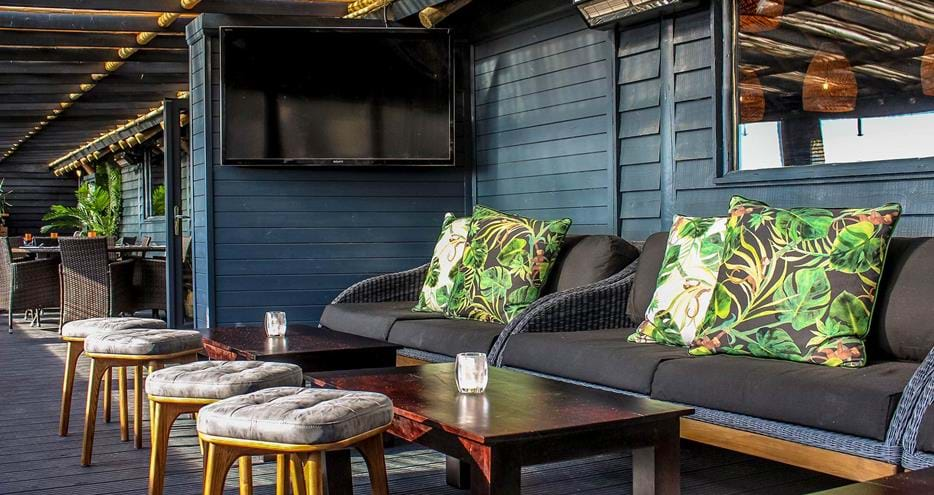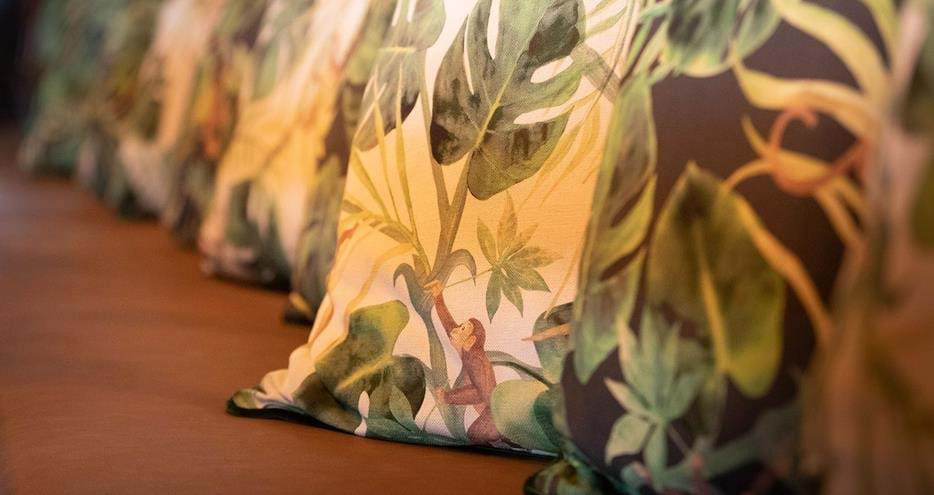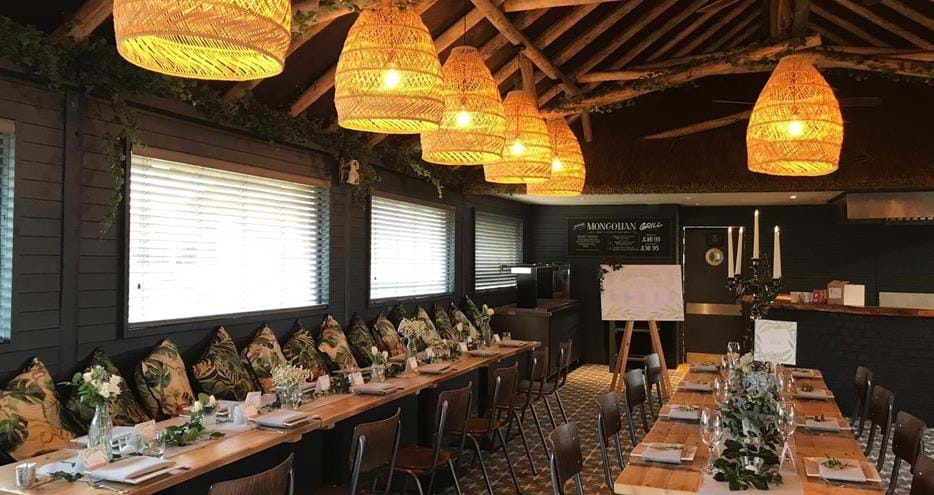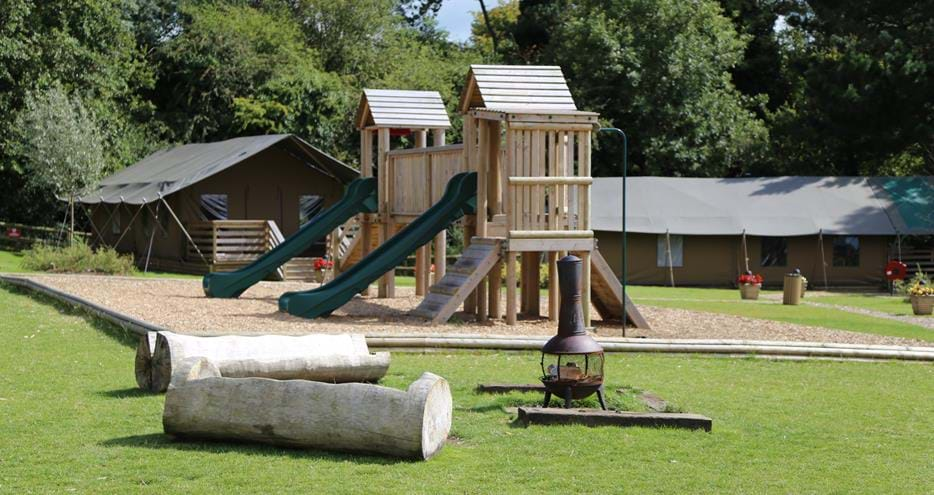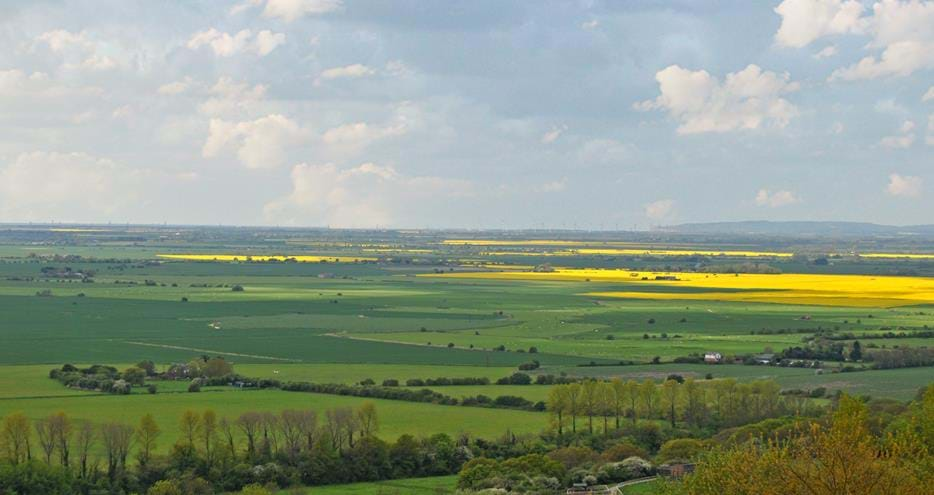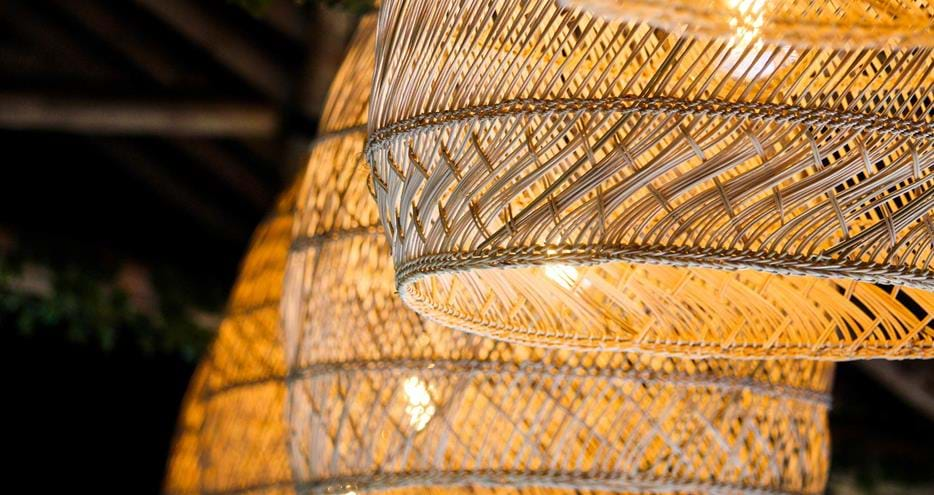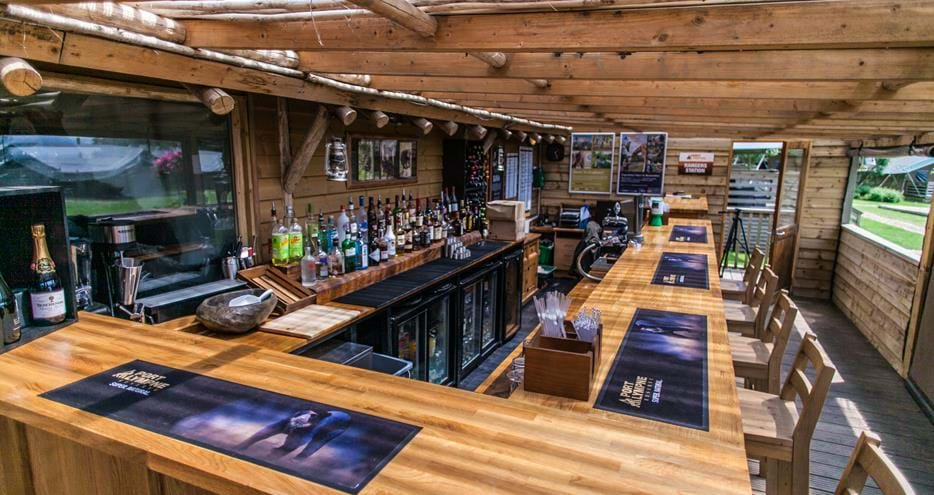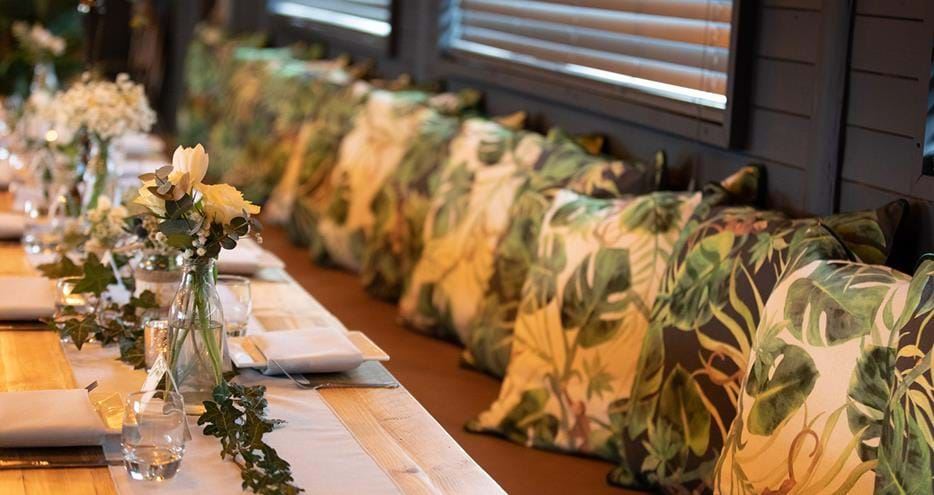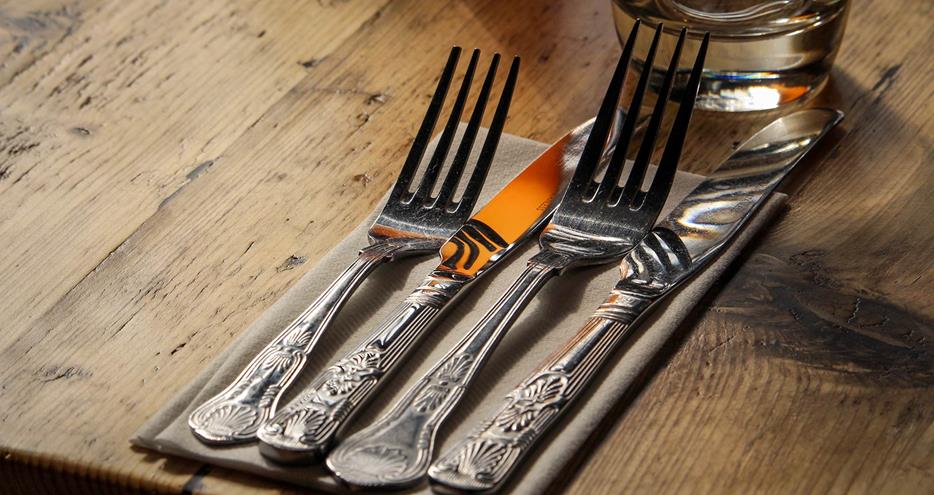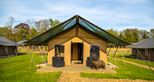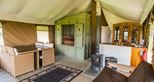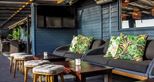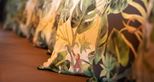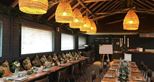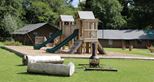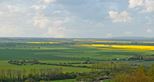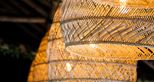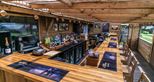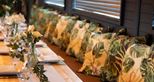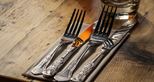 Your Accommodation
The Location
Unforgettable Experiences
Eating
Fun For The Kids
Your Accommodation
Our 19 spacious tents, sleeping up to 8 guests come with comfortable furnishings, bedding, fridge and surround the Clubhouse Restaurant, bar and play area.  Each tent has en-suite facilities, separate sleeping arrangements and a private deck with seating – perfect for relaxing in the evening and watching the sun go down.
The Location
A secure gated site, means you can let the little ones go wild and enjoy the play area, whilst you relax and take in the glorious 30 mile vistas, over our 600 acre Reserve and out to sea.
Unforgettable Experiences
There are lots of experiences to keep everyone entertained. From our resident meerkats to exploring Dinosaur Forest and much more. Take a walk along the nearby canal and coastal paths or explore the local area. With the Ashford Designer Outlet nearby and the Harbour Arm in Folkestone, there's certainly lots to entertain you.
Eating
You'll find lots of family favourite meals in the restaurant.  We use the very best seasonal produce from our own vegetable and herb gardens and locally sourced ingredients wherever we can.  See our sample menu
Fun For The Kids
The grown-ups can relax at the Clubhouse bar while the little ones go wild in the play area. The site is also home to a family of Meerkats! It's a glamping experience not to be missed!
Meet the animals
As well as lions, tigers and bears....oh my, there are so many more species to discover at Port Lympne Reserve. See rhino, giraffe, gorillas and more. With over 760 animals to see, there's plenty to keep you entertained as well as the resident meerkats at the Bear lodge site!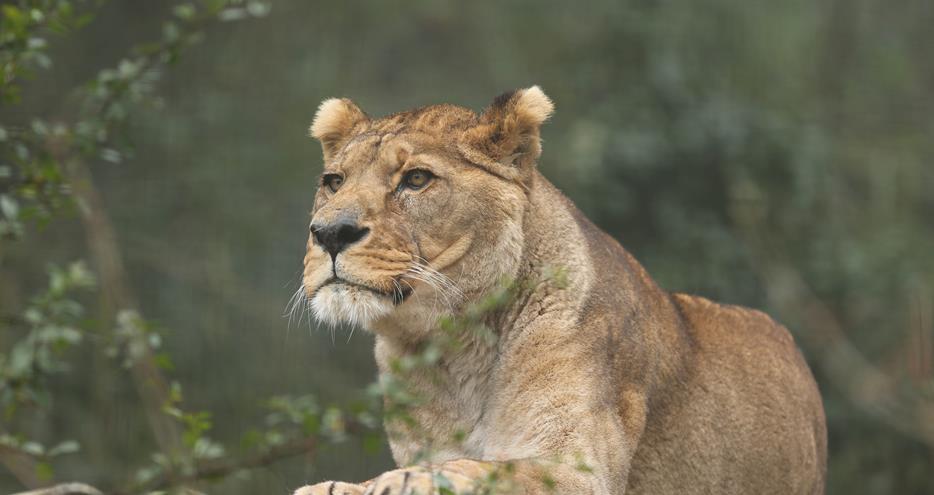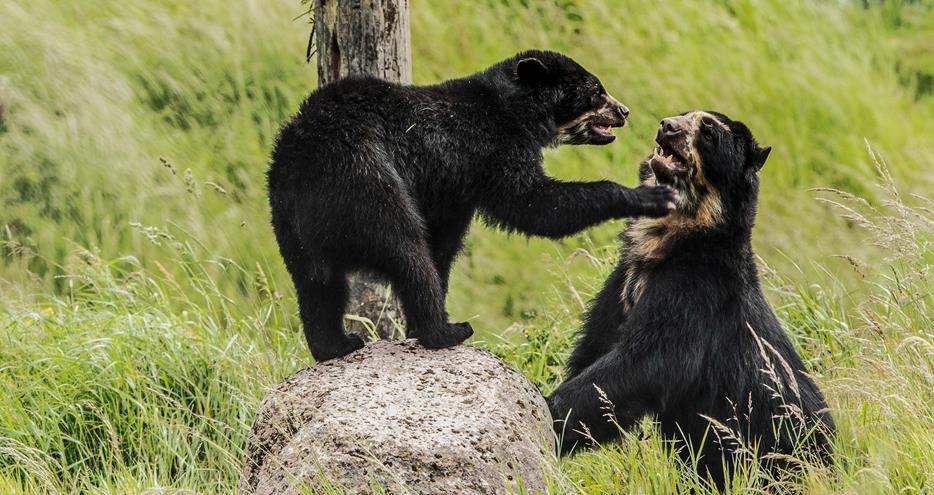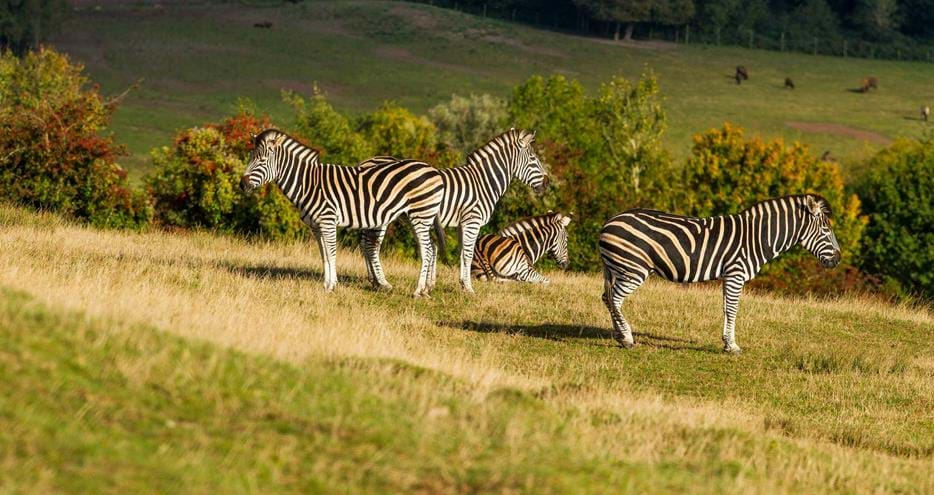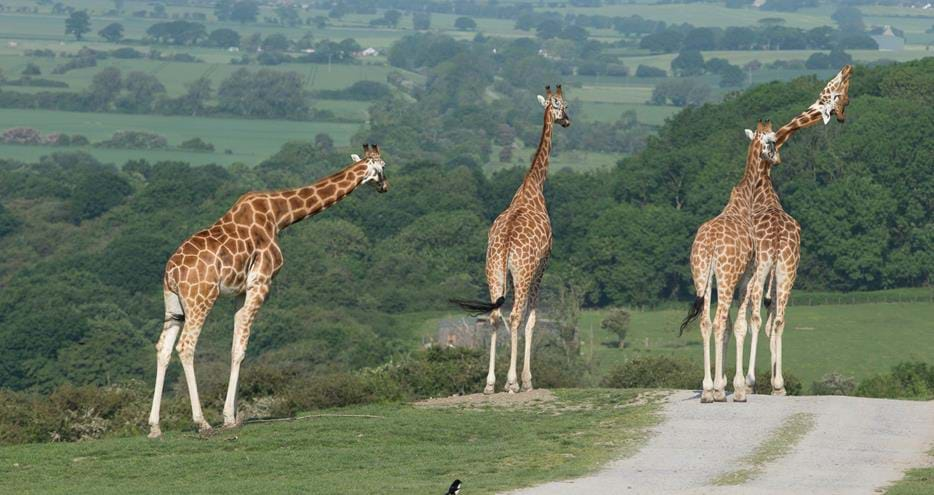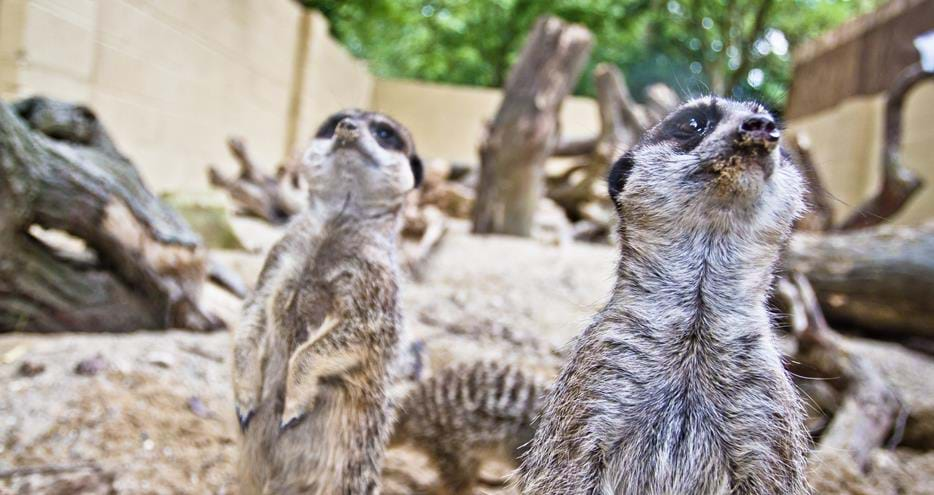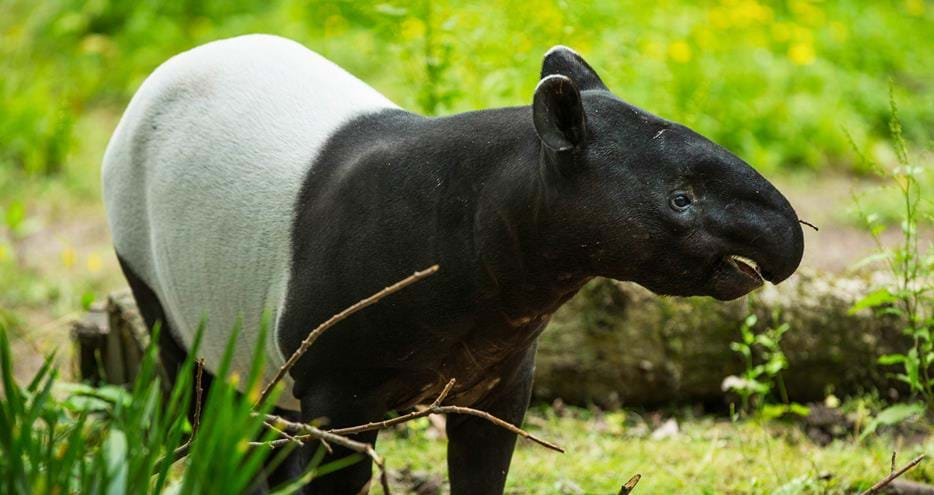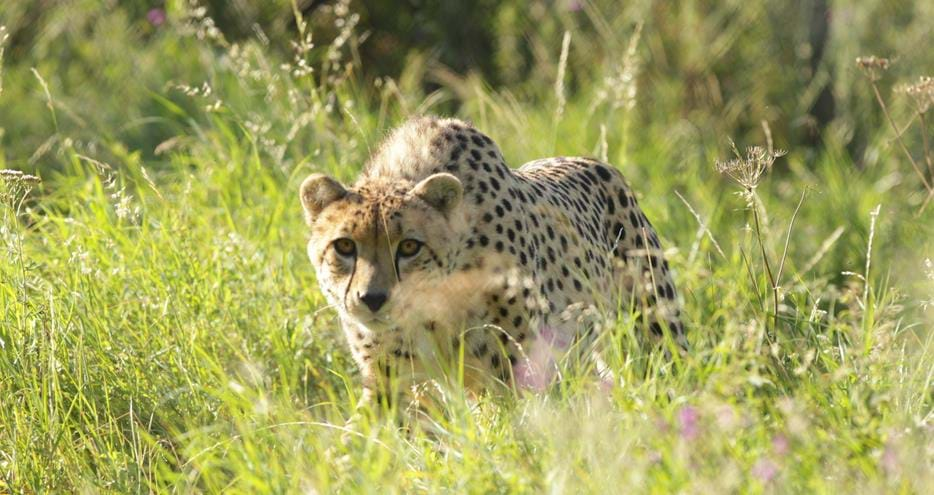 Explore the reserve
Explore over 600 acres of where the wild things are! Travel back in time when you explore Dinosaur Forest, visit the Port Lympne Hotel gardens and see the home of over 760 rare and endangered animals. As well as Port Lympne Reserve, your stay at Bear Lodge includes access to our sister park Howletts near Canterbury. 
Find out about Howletts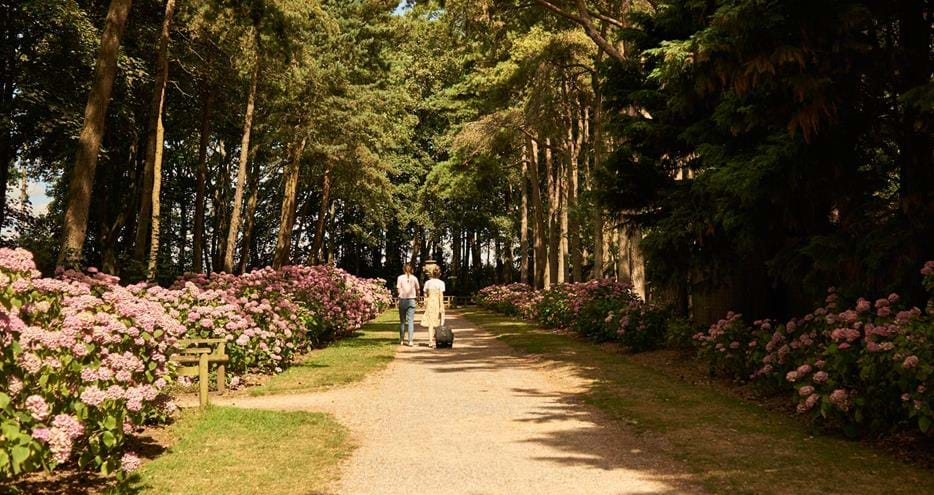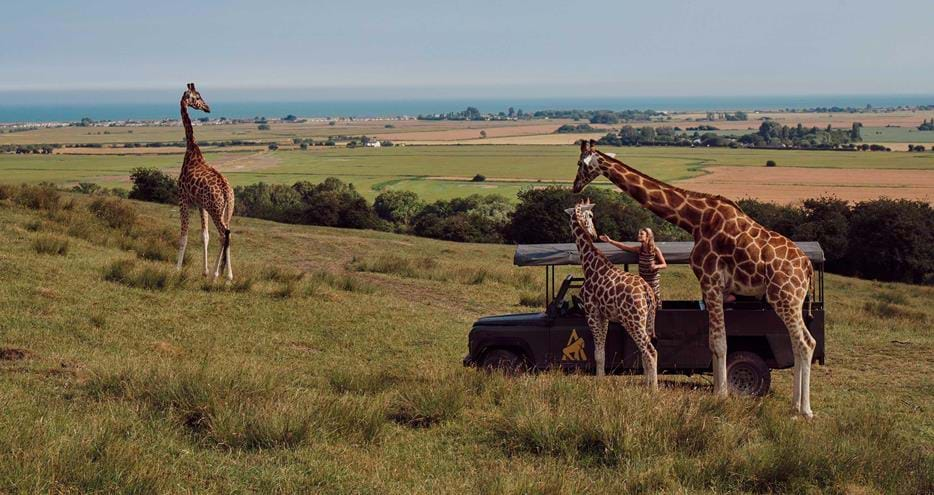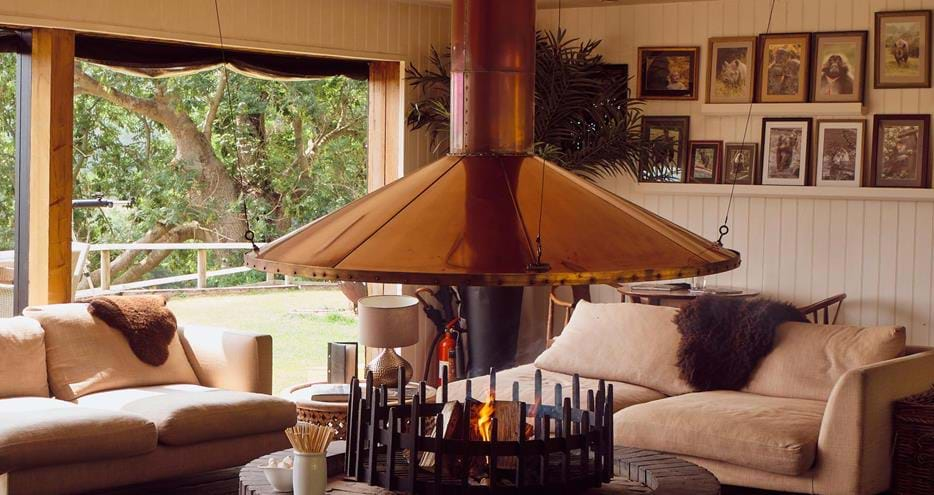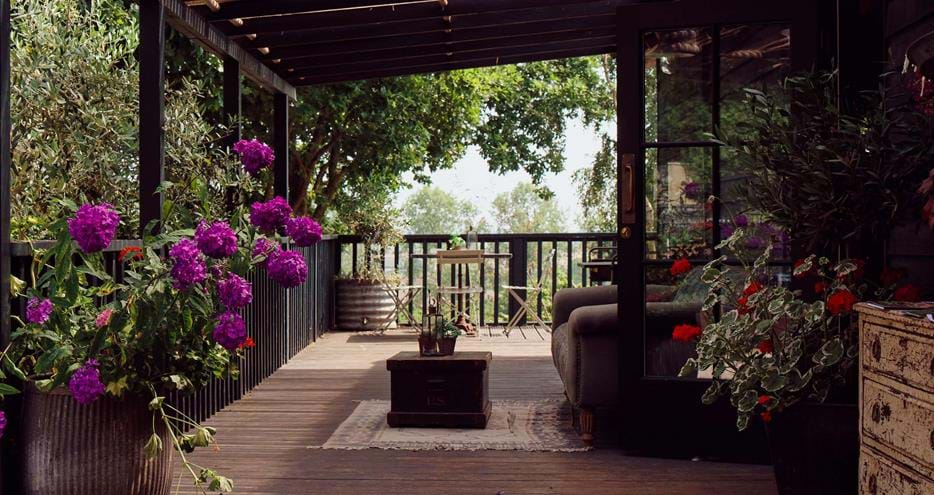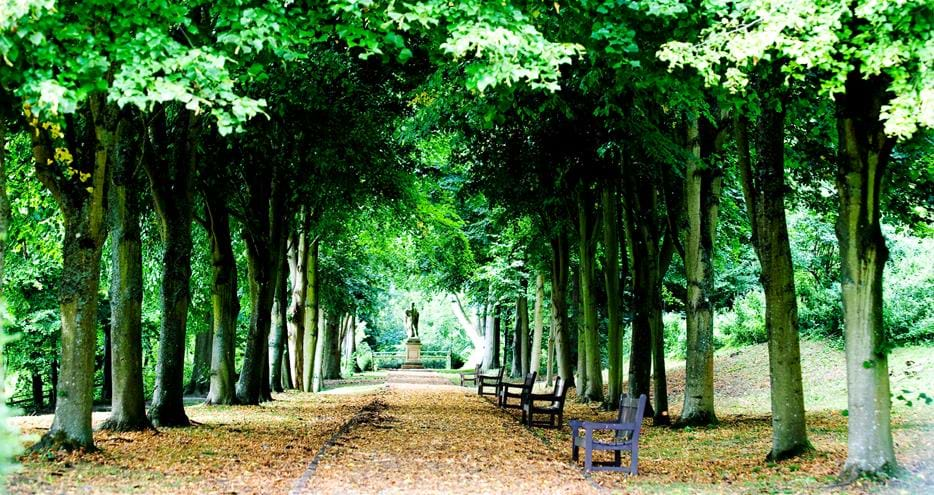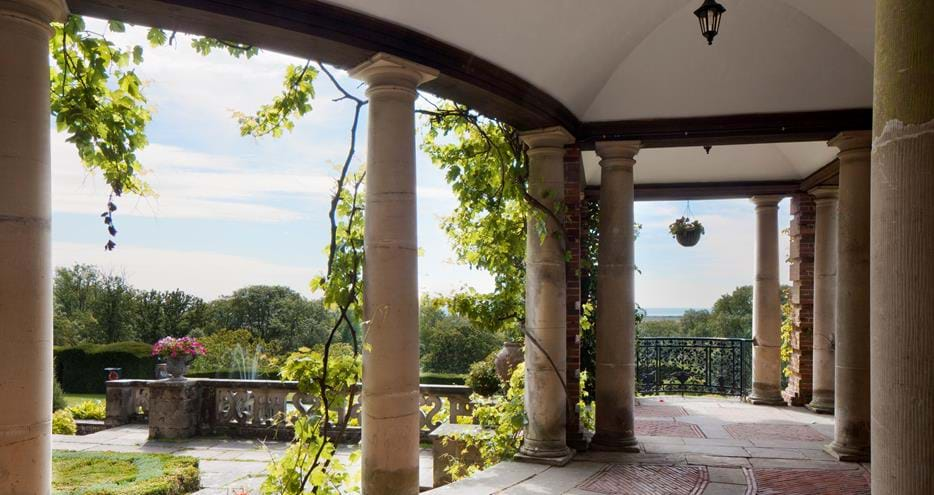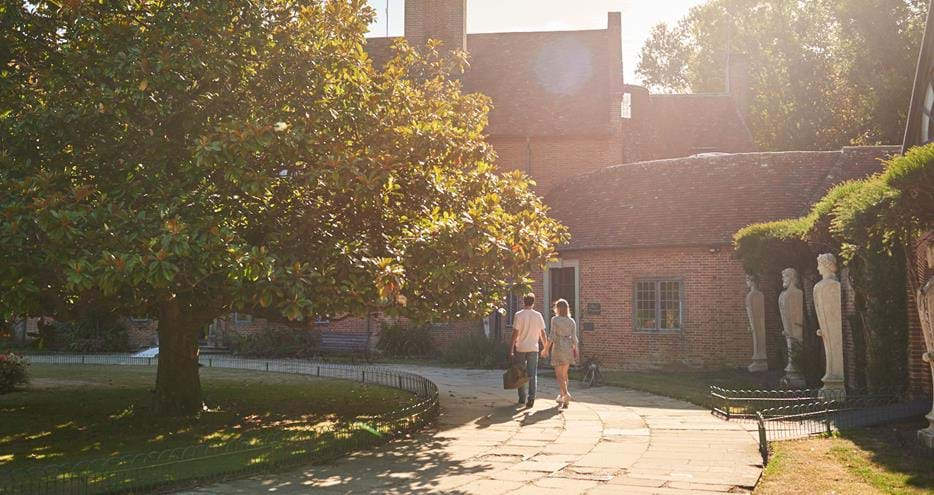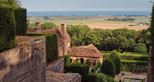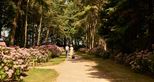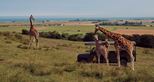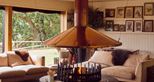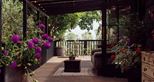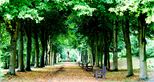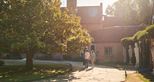 What's Included
Glamping tent furnished with bedding and en suite facilities.
Tents sleep either up to 8 people in 1 double bed, 1 bunk bed, 1 double cabin bed and 1 double futon, or sleep up to 7 people in 2 double beds, 1 single bed and 1 double futon.
Entrance to Port Lympne Hotel & Reserve and Howletts Wild Animal Park (from 9.30am on the day of arrival until close on the day of departure)
Free entry to the Dinosaur Forest exhibit at Port Lympne Reserve
The best views of our spectacled bear paddock
Complimentary parking
Bedding and towels
Book Online
For more information or to enquire about gift vouchers for our short breaks, please call 01303 234112 Monday to Sunday between 9am to 5pm or make an enquiry by filling in our simple online form and one of our team will be in touch.
Alternatively, click below to check availability and prices.
Book your stay
Don't forget
Our unique short break accommodations can be booked exclusively or in part, subject to availability, as part of your conference or private event. 
How to get here
Port Lympne Reserve, Nr. Ashford, Kent, CT21 4LN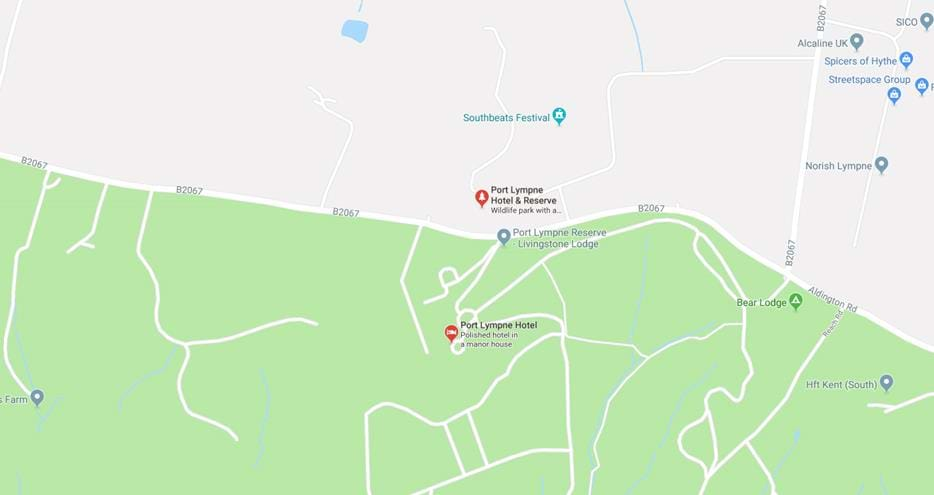 Frequently Asked Questions
Below you'll find a list of the most common questions about staying at Bear Lodge.
How will COVID-19 impact my stay?
600-acre Port Lympne is Kent's largest Wild Animal Park, offering huge amounts of outdoor space to explore and enjoy. Since the COVID-19 pandemic, we have been following stringent new health and safety procedures which will lead to a different experience to your previous visits. Find out more.
How do we check in?
Our friendly team will meet you in Reception.
What time do we check in?
Check in is at 4pm but if you would like to arrive earlier and explore the Reserve, we can look after your luggage.  A code for entry to Bear Lodge will be supplied in your booking confirmation, please call us on 01303 234112 if you have not received this before arrival.
Is it a separate entrance to Bear Lodge from the Park?
Yes, for satnav the postcode to Bear Lodge is CT21 4LN, for the main park the postcode is CT21 4LR, they are approximately half a mile drive apart.  If you would like to make use of the park on the day of arrival please head straight to the main entrance and show your booking confirmation for access.  During your stay, access to the park is via the main entrance only.
Do we get admission to Howletts Wild Animal Park included in our stay?
Yes. Bear Lodge guests get admission to both Port Lympne Reserve and our sister park Howletts for the duration of your stay, for satnav the postcode to Howletts is CT4 5EL, please show your booking confirmation for access.
Can we cook in the tent?
The tents do not have cooking facilities, however tea and coffee making facilities are available and each tent has a small fridge.  The onsite Club House Restaurant offers breakfast and dinner (see sample menu). Guests need to book dining times at the Restaurant when on site.
Where will I sleep?
All tents are comfortably furnished and include bedding and en suite facilities. Tents sleep either up to 8 people in 1 double bed, 1 bunk bed, 1 double cabin bed and 1 double futon, or sleep up to 7 people in 2 double beds, 1 single bed and 1 double futon.
Are towels, bedding & toiletries supplied?
Bath towels, hand towels, tea towels and bedding are supplied along with body wash for the shower and hand soap for the toilet. A starter toilet roll is supplied, however we recommend that you bring an adequate supply for the duration of your stay. Alternatively there is a supermarket in the nearby town of Hythe and a small shop in the nearby village of Lympne.
Can we bring our own alcohol?
Yes, alcohol may be consumed within the area of your tent, however if you wish to try an unusual tipple, the Club House bar is open until 10.00pm.
What food is offered in the restaurant?
A variety of menu choices are served in the restaurant alongside our popular Mongolian grill menu, we also offer bar snacks and a children's menu. For any dietary requirements, please give us a call on 01303 234112.
What are the restaurant opening times?
The Club House Restaurant opens at 8am for breakfast until 10.00am. In the evening the kitchen closes at 9.00pm and the Club House closes at 10.00pm. You will need to book your dining times for our restaurant. 
What entertainment is included?
You'll enjoy free entry to Port Lympne Reserve and Howletts Wild Animal park throughout your stay with us.  There is also access to a free night safari on a first come first served basis. This must be booked. Plus, there are a number of optional activities available to buy, including special safaris and animal encounters and even segway tours.  There will be an onsite Ranger with whom you can book this when you check in or please book prior to your visit.
Are there lodges for wheelchair access?
One of our luxury tented lodges is adapted for wheelchair access. Please call 01303 234112 to check availability of this Lodge.
Can we play music in our tents on a portable radio/cd player etc?
Playing music is fine, but please remember that there will be other guests who may not share your taste. The tents are canvas and noise carries across the site so please don't be alarmed if we ask you to turn it down.
Is there a power supply in the tent?
There is limited power supply in the tents so we recommend that you check with the Reception staff on arrival but this is 'Camping' after all!
Can we bring candles?
Yes, but please only use in proper candle holders for your own safety and that of fellow campers.
Can we bring balloons & footballs?
Unfortunately not, if these were to get into our animal enclosures and in turn were digested by our animals they would become very sick.
Is smoking allowed on the site?
Yes, but please note that smoking is not allowed in the tents, Club House Restaurant or on the decking.  
Weather
During adverse weather the tents can get cold, a cosy wood burner is provided in the tent, with more wood on site should you need it.  We also have blankets in all the tents, but would advise that you pack appropriate clothing for the cold and pack extra blankets in case of colder weather. The Lodge is a tent and therefore can get cold once the fire is out.
Scenery
Some tent are situated at the front of the site with uninterrupted views of the bear, rhino, cheetah paddocks and the coast. Some are situated to the left of the clubhouse and behind the clubhouse. When booking, please indicate your preference of location/upgrade.
Can't find what you were looking for?
If you can't find the answer you are looking for, please contact us on 01303 234112 and we'll be delighted to help!
Accessibility
We have endeavoured to ensure we can consistently deliver an inclusive environment for our guests where possible. Throughout the development of the reserve we have sought to listen to the needs of our customers.
Download Access Statement